Olive Oil for Baby Hair – Benefits and Usage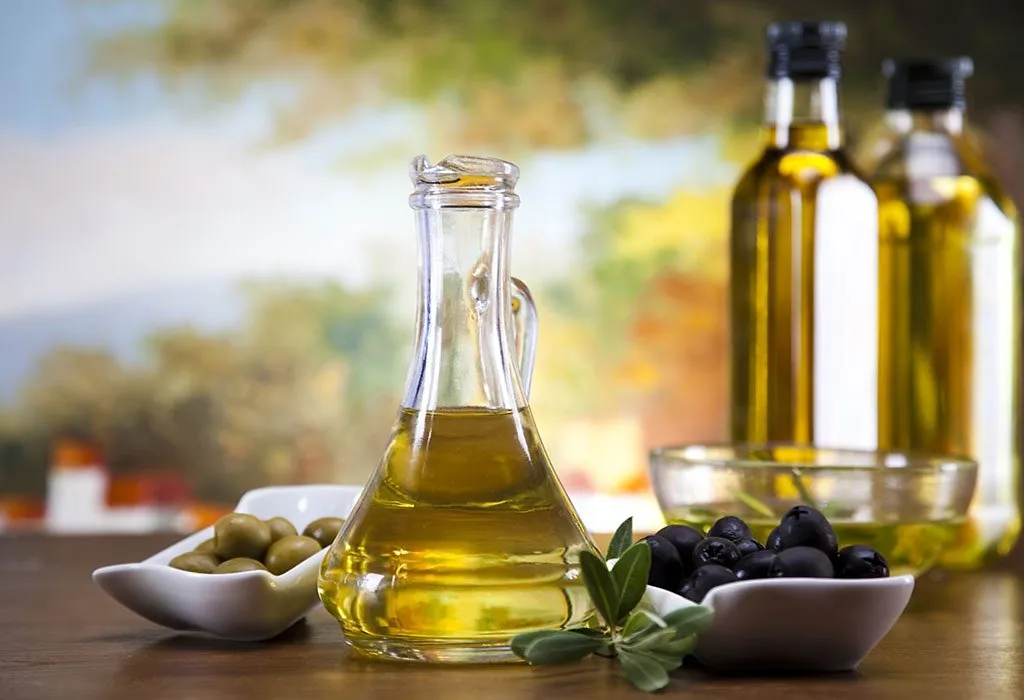 You might feel like all babies tend to have similar hair when they are born, but a closer look might reveal they all have different hair texture, length, and volume. This is where parents begin to question whether olive oil is good for babies hair in improving its health. Well, not only is it good but also it is highly recommended to use for treating certain hair conditions and keeping your little one's scalp healthy and clean. Usage of olive oil has a documented effect on accelerating hair growth and gifting your little one with a mane that he can be proud of.
Benefits of Using Olive Oil for Infant's Hair
Many people recommended olive oil for baby hair growth and backed it up with good reasons. The benefits of olive oil range from improving the health of the hair to protecting from potential infections.
1. Improving the Manageability of Hair
Some babies tend to have dry hair and miss the essential nourishment. It gets entangled easily. Using some warm olive oil can resolve the issue within no time.
2. Improved Hair Texture
Olive oil contains a lot of elements, majorly antioxidants as well as vitamin A and vitamin E. All of these work together in maintaining a substantial amount of keratin in the baby's hair. This works in trapping the moisture within, allowing the hair to be healthier and shinier. The formation of new hair also stimulates as a result of it.
3. Treats Eczema of the Scalp
At times, your baby might have specific patches on the scalp that are a bit scaly, flaky and cause a lot of itching and redness. These can even result in conditions such as psoriasis or result in the formation of fungi. Olive oil helps in retaining the skin's moisture and prevents any such conditions from occurring in the first place.
4. Removes Dandruff
Another side effect of a dry scalp is the presence of dandruff. All it takes is little olive oil with lemon juice, combined with a gentle scalp massage, to get rid of dandruff within no time. The acidic action of lemon removes dandruff, while the olive oil moisturises the skin.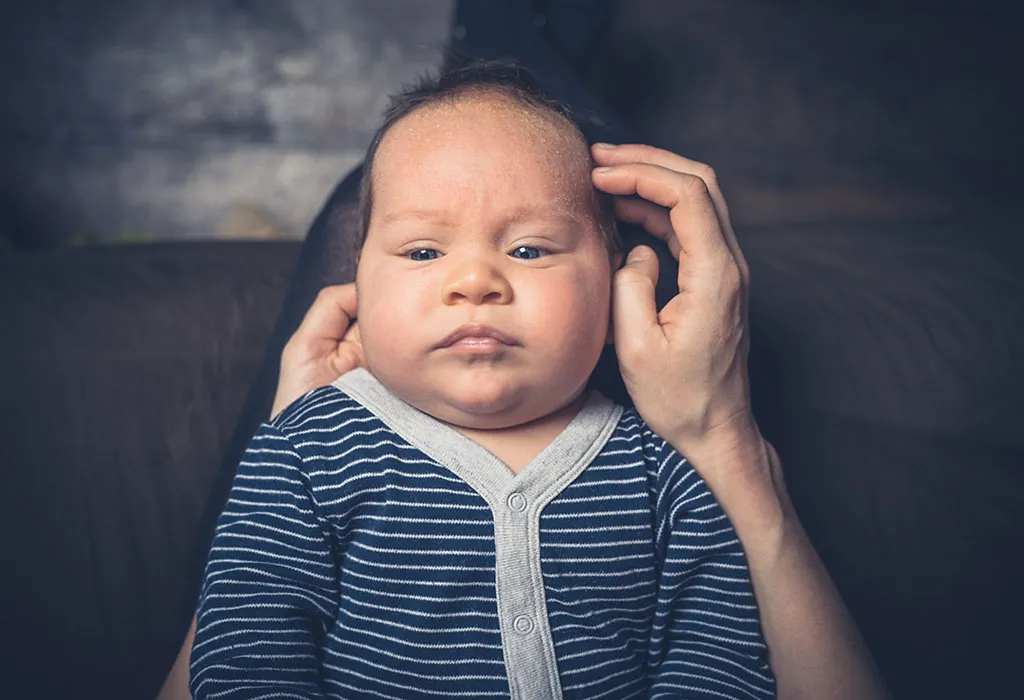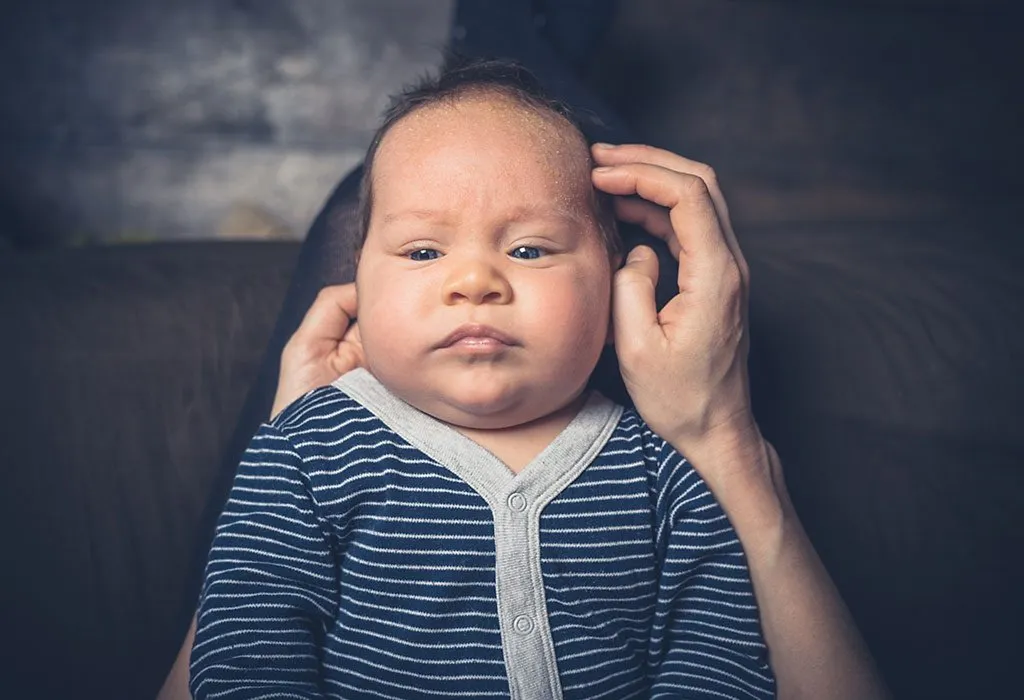 5. Improved Hair Growth
A head massage with olive oil is highly recommended for babies to improve the thickness of their tuft. Vitamin E is highly essential in reducing hair fall and removing the frizz present in the hair.
6. Presence Of Fatty Acids
Olive oil helps in protecting the damaged layer of the hair, thanks to the presence of fatty acids in it. These not only improve the scalp but end up making the hair smoother, too.
7. Presence Of Antioxidants
Apart from the vitamins, antioxidants are present in substantial quantities in olive oil. These are essential to keep the scalp healthy and protected from any external factors such as weather and pollution.
8. Enhanced Moisturizing Ability
The presence of vitamin E is what makes olive oil such a great moisturiser. This is also what allows it to combat dry scalp.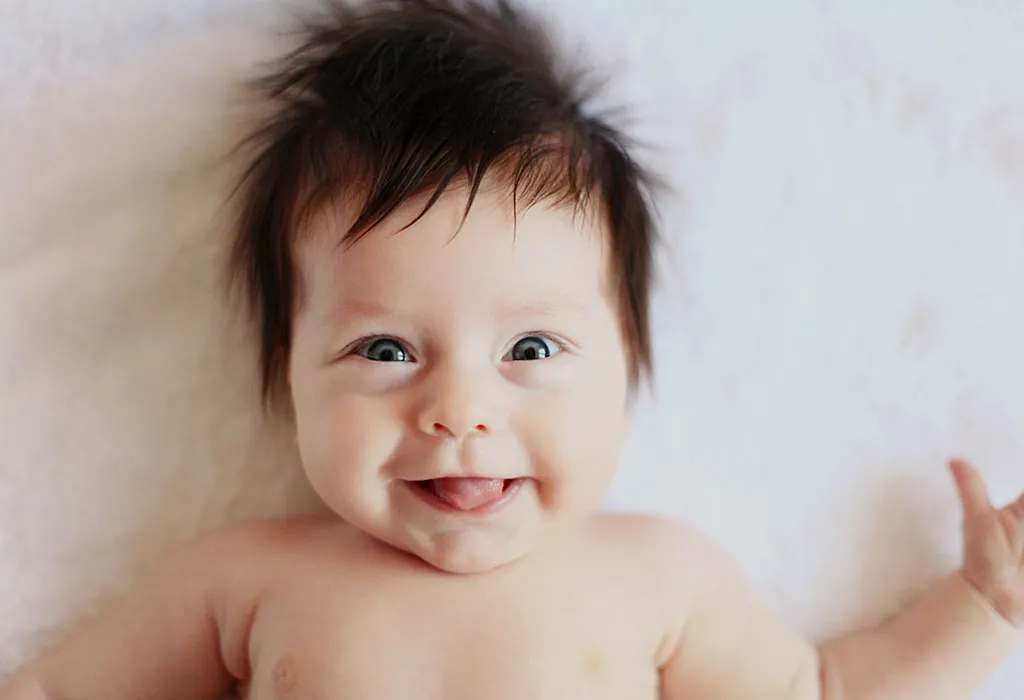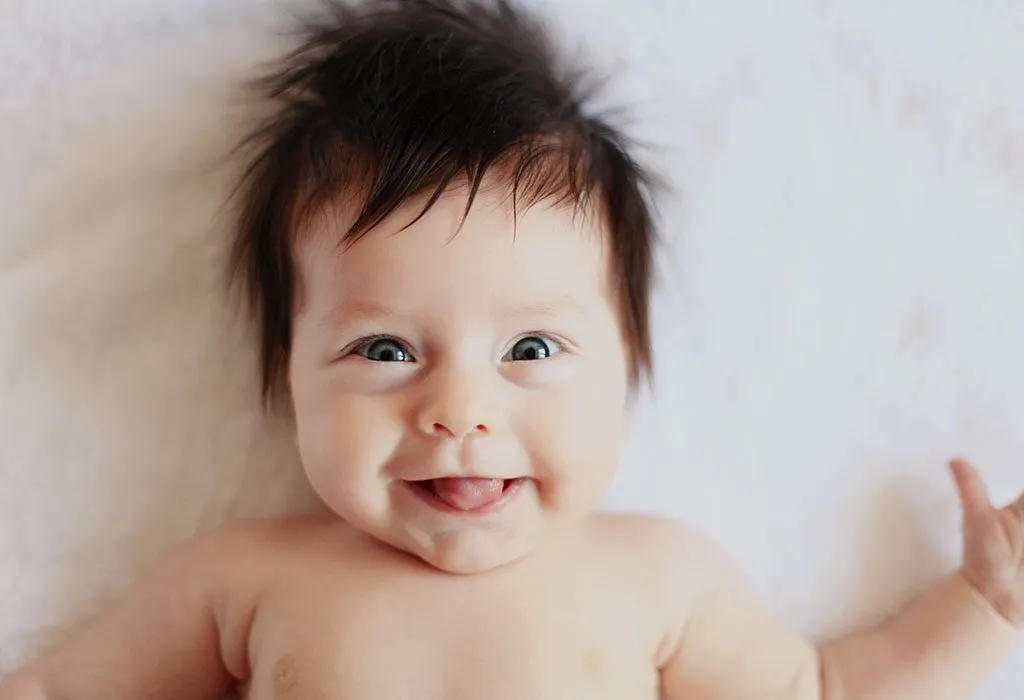 9. Better Hair Strength
For baby hair that seems to have lost its sheen, olive oil returns the moisture to it and softens the texture, making it shine all over again.
10. Prevention Of Hair Grease
Cleansing of the scalp is highly needed to prevent the formation of sebum that restricts the growth of new hair. The presence of polyphenols in olive oil does the trick and removes any dry hair along with it.
11. Protection From Infection
Babies tend to suffer a lot from problems such as head lice or even fungal infections. Olive oil contains strong anti-bacterial properties that help in combating such infections effectively.
12. Relief From Itchy Scalp
The presence of dry hair and scales on the scalp can make your baby suffering from an itchy head. To prevent it from getting inflamed, massage his head with olive oil bringing almost immediate relief.
How To Apply Olive Oil On Your Baby's Hair?
When applying olive oil to your little one's hair, the procedure is quite simple, but you need to take only a few precautions.
Start by applying little olive oil directly to the scalp of your baby.
Massage it with a soft brush or cloth and let it soak for 8-10 minutes.
Once done, use shampoo and water to rinse the scalp properly and wash it off. Repeat to clean it thoroughly.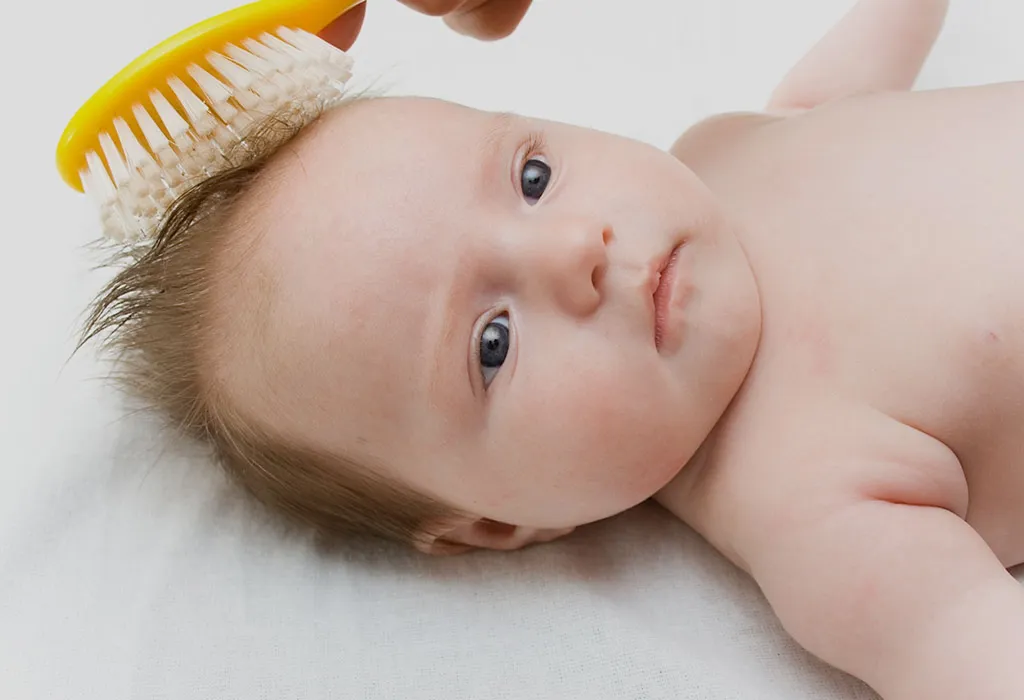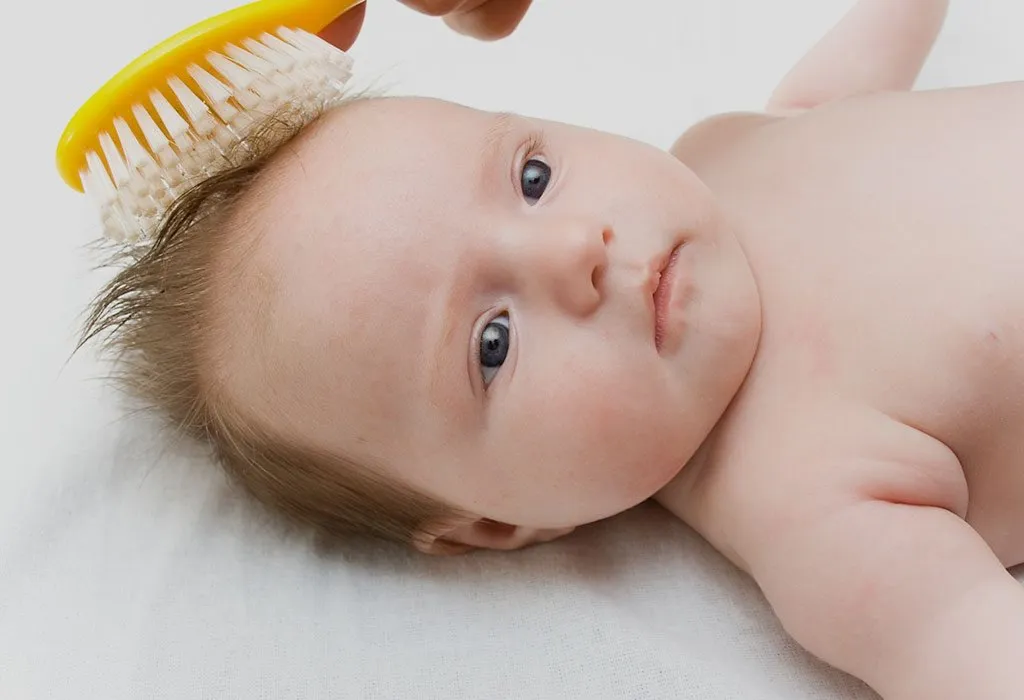 When wondering what kind of olive oil is best for baby hair, opt for alternatives that have the least preservatives and are as natural and organic as possible. This reduces the chances of your baby suffering from an allergic reaction from it, and receives the most benefits out of it.
Also Read: Essential Tips for Baby Hair Care