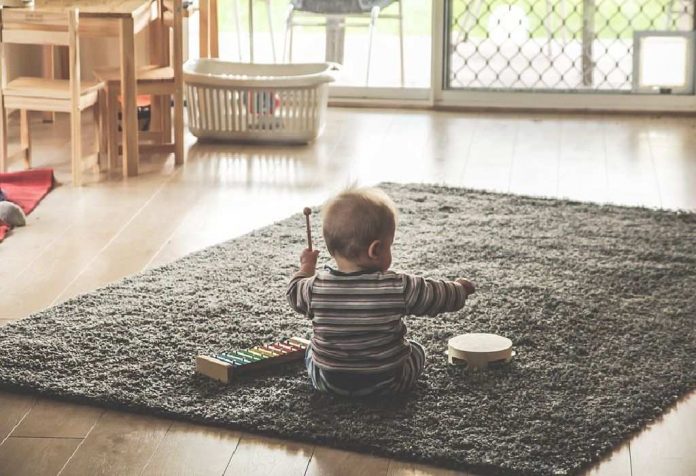 Last Updated on
Are you desirous of raising your kid with a lifelong love for music? Music and toddlers is a combination that requires some orchestrating. Simple things like singing along, playing music through a CD player, or setting the stage for off-tune sessions will help!
Are you planning to fine-tune your music-loving toddler to develop the right way? Well, it's certainly easier than teaching them to use chopsticks, besides you needn't be a music wizard. All that's required is the creation of a music-rich environment and the right tips for orchestrating a new musical beginning.
Raising Toddlers who Love Music the Right Way
1. Sing Songs for Imbibing Musical Skills in Toddlers
Most 16-months-old love music. Sing along with your toddler or sing for him. Chime in with a CD player or go solo. Regardless of what you do, you'll be setting the right stage for him to join in. So, instead of trying the full score of The Lion King and failing to hit the right notes go for something simpler. What about "Itsy-Bitsy Spider" or "Old MacDonald"? These old favourites will make your 16-month-old jive along even if you're off-key!
2. Create a Positive Attitude Towards Music
One of the many reasons why toddlers love music is because they aren't judgemental about the quality of songs that they hear. It's important to interact musically with your kids and show that you're not insecure about your voice. They need to know that you value music immensely. Unlike adults, children aren't critical about what falls on their ears and will love to hear you anyway.
3. Create a Musically Rich Environment
Music and toddlers get introduced to each other right from your first lullaby. Keep your home reverberating with musical chords. Strike up a band by popping in a tape, playing his favourite CD, or clicking on the radio. The idea is to get your kid excited about listening to or dancing along with music.
4. Introduce Different Kinds of Music
Kids will be receptive to diverse kinds of music be it classical, pop, Jazz, African, French or even Latin. To enrish their mind, give them a home filled with different languages, rhythms, instruments, and styles of music. Once they get older, say about 8 or 9 years, they are likely to pick a specific type of music and listen to it for a while.
5. Attend Concerts and Read About Music
Along with children's concerts and music seminars designed for pre-schoolers, you might also want to take your child to community concerts in the park or other outdoor settings. Also, invest in sing-along picture books or stories that talk of music, a la The Maestro Plays authored by Bill Martin Jr.
What's more? Dance to music whenever possible, enrol your kid in children's music programs, and think of activities that involve simple instruments.