Early Reading Skills in an 18 Months Old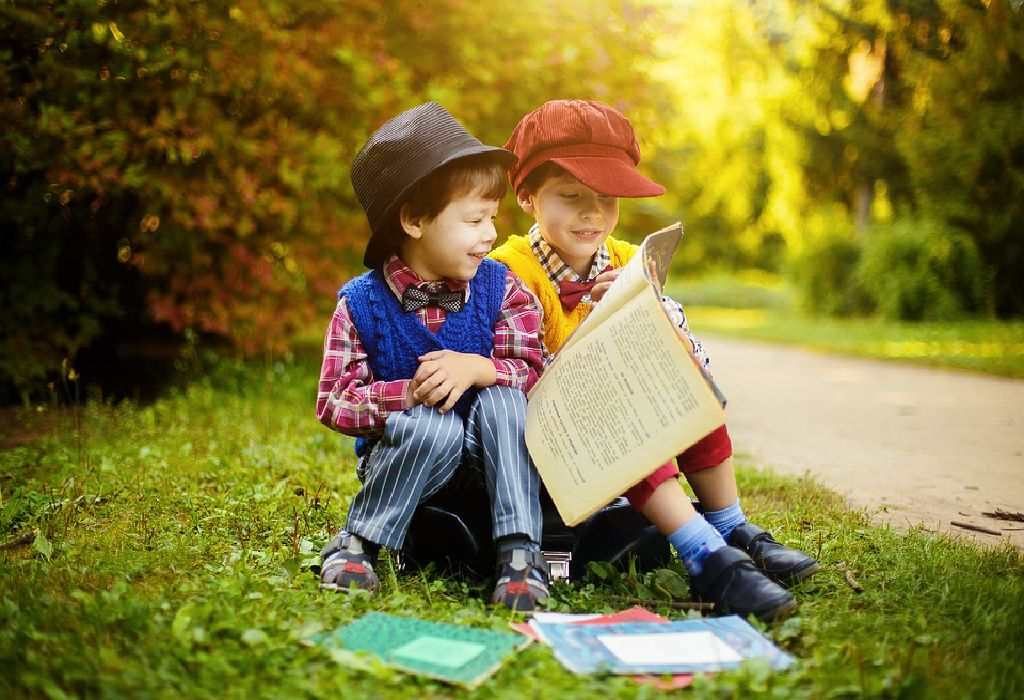 Pr-reading skills for toddlers can be nurtured when a parent reads aloud to the child. In time, this skill introduces a child to the concept of books, reading, and generates an interest in words too. This cognitive skill is a precursor for an imaginative and sharp mind!
From stimulating your child's imagination to jogging his intellectual abilities, you go the whole hog for your kids. One such skill that your child must acquire is the art of reading. Although your child may still be babbling and learning to speak a few words, introducing him to books and reading out stories to him will help him develop an interest in reading and boost his overall communication skills by leaps and bounds.
When to Teach Your Toddler to Read
Reading is an educational milestone that can begin with you reciting poems and reading stories to your wide-eyed baby from the time he's born. However, you can begin teaching this skill once your child is 18-months-old and up.
Toddler Reading Milestones
1. Your Toddler Carries His Book Around and Invites You to Read Out to Him
Pointing at pictures on the book and teaching colors, words, objects through books will aid in developing the vocabulary of your toddler.
2. They Start Using Some 'Storybook Language' in their Communication with You
Once your toddler starts speaking, he may use sentences like 'once upon a time', 'we lived happily ever after'. Later, you may see your child build stories with these words around his toys.
3. They Have a Favourite Book
This book carries a special place in your toddler's life and he would want you to read it to him every day.
4. They Know Where the Book is Kept and Who Can Reach It
Your toddler understands the place where his special book is kept and will indicate to you when he needs it.
Your Role in Developing 18-months-old Reading Skills
Give your child a whole variety of books to read from picture books, story books to rhymes.
Spell words loudly and clearly when you're teaching toddlers to read.
Encourage your child to make stories even if it's different from what is written in the book.
Put your finger on the printed words in the book and read. Once he knows this is to be done, he'll learn reading through this method.
Precautions to Keep in Mind
Always use board books, which are easy to clean, maintain, and are sturdy.
Never allow your toddler to experiment with books by way of tearing them apart.
Focus on just reading and avoid giving a pen or a crayon at the time of reading. You can teach 'scribbling' and 'drawing' time as a separate activity.
While the concept of communication is instinctive, as the child grows up and becomes adept in verbal communication everything gains perspective. The tales that toddlers build, the stories that they create and the whole learning experience is just wonderful. So, initiate your child into this fascinating world and start developing his reading skills from the start.
?>