How to Promote Literacy in Toddlers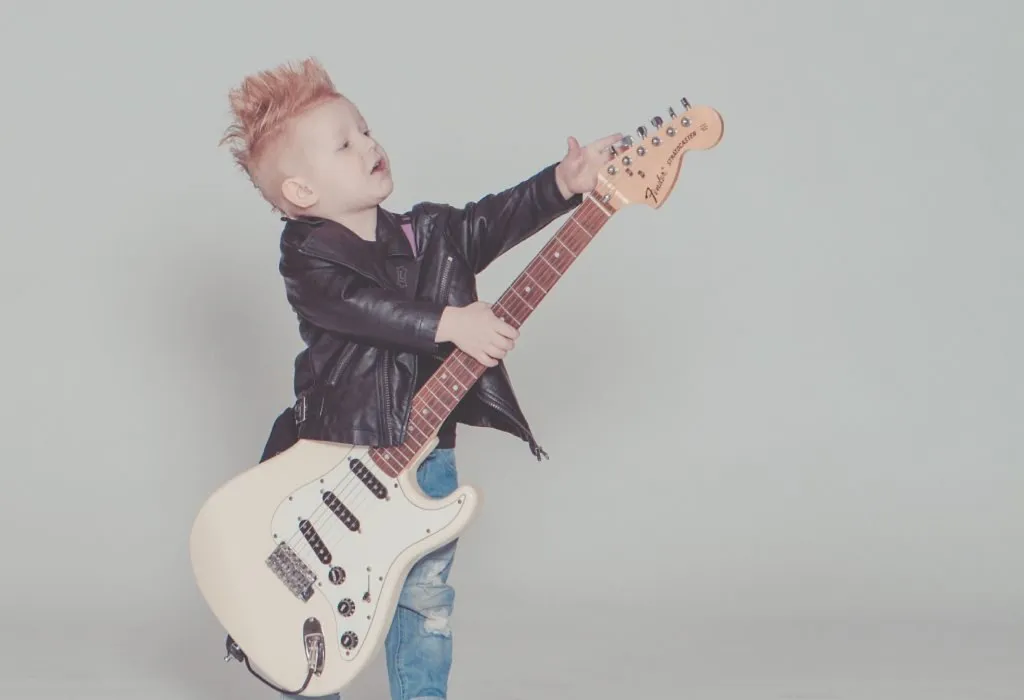 In this Article
Your little toddler is growing up, and soon he would need basic literacy skills, like command over the language, reading, writing, singing, drawing, etc. to start his academic journey.
Most parents complain of lack of time to help their child in their path towards literacy. Remember that you do not need to spend a large amount of time, or invest in expensive tools, to help your child acquire these basic skills. Here are some fun activities that you can weave into your everyday routine, to help your child pick up and hone these skills.
Language Skills through Songs and Games
Language skills are necessary for your child, as it will help him to communicate easily with others as well as build confidence. Rhymes are a powerful and fun way to introduce your child to language. Nursery rhymes encourage children to get an idea about repetitive words, rhythm, language, etc. It encourages toddlers to learn the meaning of new words as well as teaches them that words can be strung together to form a logical sentence. Encourage your child to sing loudly whenever possible; during a car ride, walk to the park, getting ready for bed, etc. Encourage your kid to make up his own rhymes about things around him. For instance, 'let's bake a cake and eat it by the lake.' Talk to your child constantly about the things around him; ask him to describe things for you. For example, animal sounds or colors of the clothes that he is wearing. If your child is a little older, playing word-building games is a great way to develop vocabulary. You can also encourage your child to talk about his favorite books; TV shows, friends, pets or anything that interests him. 'Pretend play' is a great learning medium for children. A simple game of 'shop shop' will help him know the things available in a supermarket, while a game of 'doctor- patient' will teach him more about his body than any fancy book.
Encourage him to observe the world around him, teach him to appreciate the beauty of nature and the local flora and fauna. Take him on trips to the zoo or local parks and museums.
Reading and Writing
These are two basic skills that your child has to use throughout his life, so ensure that you lay a strong foundation. It's rightly been said that readers are created in the laps of their parents. Keep in mind that it's never too early (or late) to start reading to your child. Ideally, you can start showing him pictures in books when he is a baby. Point out and say the name of the word clearly. Do it consistently. Even though your baby may not understand what you are saying, he will get a feel of the book, the sound of your voice, and soon begin to enjoy your reading sessions.
Always choose brightly-colored picture books with big letters. Place your finger under a sentence as you are reading. Stop and ask questions about the story at random intervals to ensure that he is following the story. Encourage him to ask the meanings of difficult words, and also to share his thoughts on the story. For instance, did he like the ending, how would he have preferred it to end, etc. Never force your child to read. It will only create an aversion for books in him. Instead, spark his interest in the story; choose a subject that interests him. For instance, choose a story about dinosaurs if your child is interested in them, or pick up 'Thomas the Train' series for your child, if he is crazy about trains. Casually flip through the book and start narrating the story even if he is distracted. He will most likely be interested in finding out how the story proceeds.
Make it interesting. For instance, if the character in the story has a picnic in the park, try to recreate it with your child. Take her to a park with a picnic hamper and recreate the scene. So with a few interesting activities, you can hand hold your child into the world of literacy. You will get a chance to spend quality time with your child as well as create some wonderful memories for both of you.