Toddlers Who Intentionally Move Toys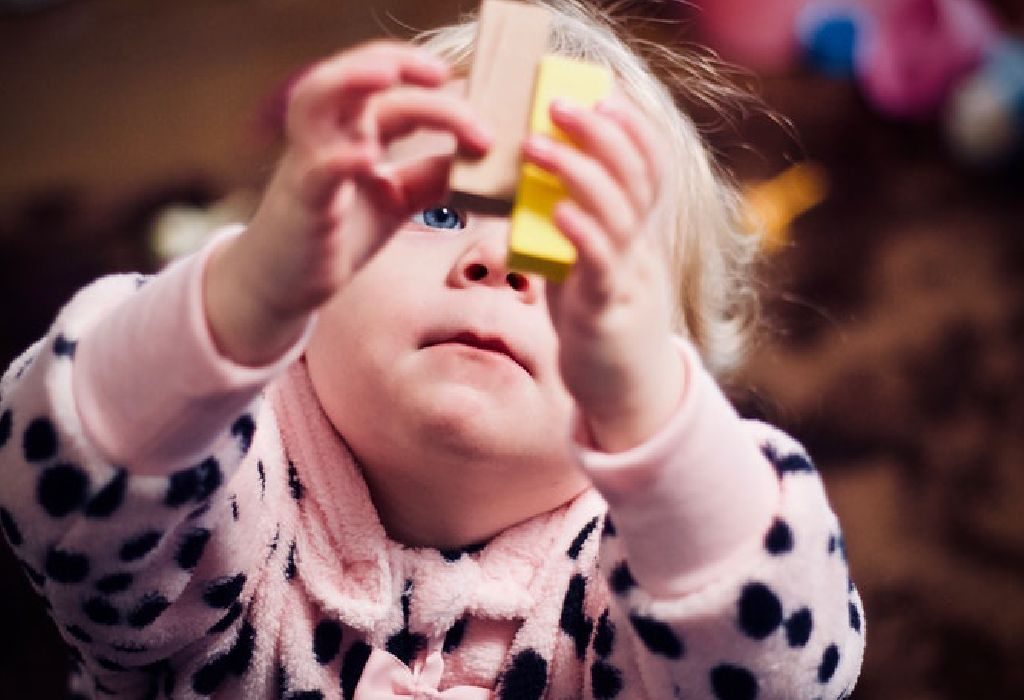 In this Article
Is your 14-month-old purposely moving objects and toys and has long moved away from loving toys that make music and sound? Good news! It means that soon you'll see your little baby-sitting and playing for a longer time on his own!
Once your toddler starts walking (which can be anytime between 12 and 18 months), a whole new world opens up for him. Consequently, his manual dexterity, hand-eye coordination, pincer grip, fine motor skills and ability to handle bigger objects increases. At this time, you'll notice that your child will no longer be interested in toys that move on their own while playing music, rather he would love to move his toys himself and create his own sounds while doing so. Here is what you can do when you toddler reaches this stage:
Toddler Deliberately Moving Objects and Toys – A Guide
It's in the age between 12 and18 months that a child demonstrates a lot of new skills through building blocks, scribbling, pulling tabs and pushing buttons on toys, playing with a shape sorter, and many more such developmental toys. Pushing and pulling objects and toys is a way for a toddler to explore the big world that is still a mystery for him.
Things to Do:
Provide you child with toys and objects that aid his development, are meant for play and don't have sharp edges.
Expose you child to different textures, shapes and sizes by constantly making him aware of the environment.
Give him toys like a hammer and bench through which he can demonstrate his strength and dexterity.
Provide them with puzzles, activity boards, music books, books with tabs and flaps.
Stacking is something kids love at this stage. Give them bigger blocks or cups and assist your child in learning what the different sizes are and the concept of stacking.
Give your child a lot of wooden toys like wooden cars, shapes, blocks that are sturdy and easy to handle.
Allow your child to explore water and sand. Provide a shovel and a bucket for the same.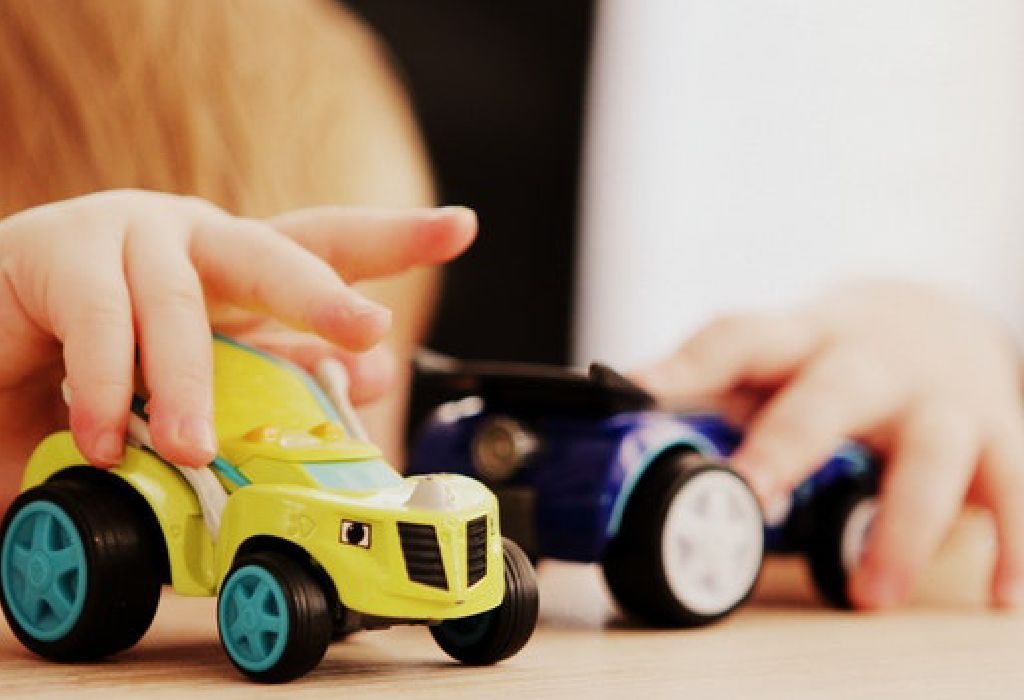 Precautions to Consider:
Ensure that all the toys that you give to your toddler are safe and have rounded edges.
Refrain from giving things like dough and anything that the toddler can accidently ingest.
14 months old purposely moving objects and toys will always need an alert adult around him. Toddlers have an uncanny knack of always doing the unimaginable that could also cause some harm to them.
Let your child create a mess, but always be present when he is doing so to prevent any injury.
Childproof your house and surroundings.
When kids start moving objects and toys, they are doing what they have never done before and will definitely look at you for approval. Never curb the toddler's development by stopping them, rather encourage them with a good word or a round of claps. You may demonstrate the right method of using a particular toy and orient the child towards that. Soon, you'll see your toddler self-feeding and writing properly.