Moms, What's In Your Kids' Maggi Noodles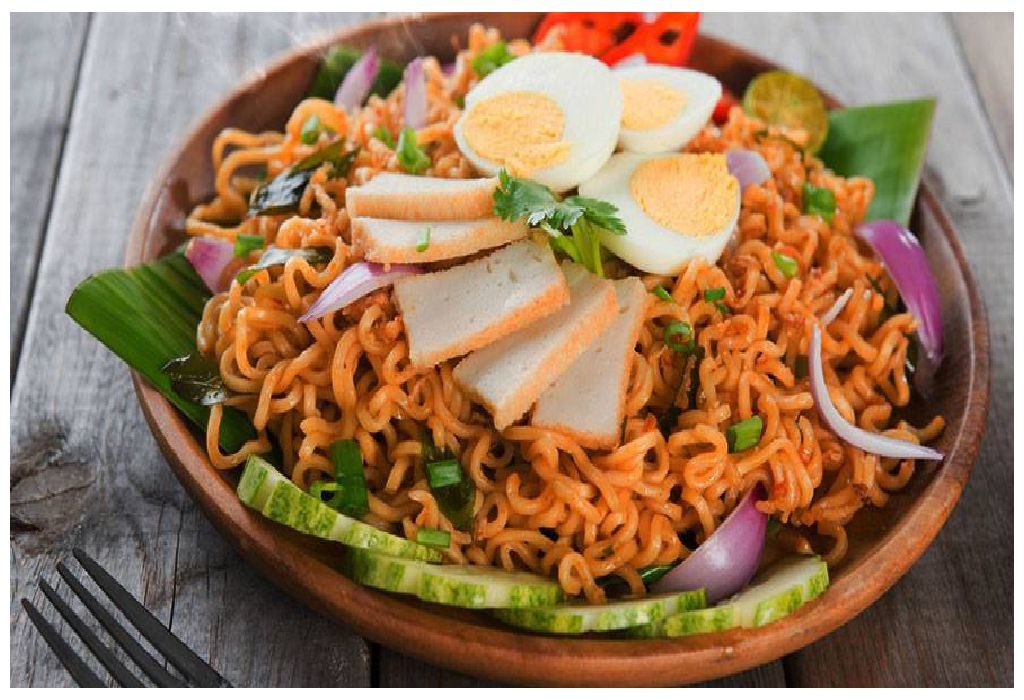 On exhausted weekday evenings, it can be draining to muster energy even to cook your family dinner. What happens when your little one demands a pre-dinner snack? In several households across India, moms make their kids a bowl of steaming hot Maggi noodles. Nestle's popular "2 minutes" noodles is what your teenager may also be enjoying away in his hostel.
There's no denying the appeal of instant food, especially for independently living young people who can now "cook for themselves". Maggi has grown from adding to the cool quotient of the kid who slurped noodles.
when others fussed with rotis, to be the comfort food that evokes a dozen memories. It is no wonder that when this ubiquitous snack is reported to be a health hazard, it feels like discovering a roach in your favourite jar of pickle.
What's Wrong With the Content of Maggi Noodles?
Is Maggi harmful? Well, in the past few days, Nestle – the parent company of Maggi – and the Uttar Pradesh Food Safety and Drug Administration have been involved in a tussle over the alleged finding of "MSG" (monosodium glutamate) and lead in the noodles. MSG, which is a concentrated salt used as a flavour enhancer and excessive amounts of lead, have been reported to cause health problems like:
Mental and physical impairment in children
Skin rashes, itching, and urticaria or hives
Nausea and vomiting
Migraine
Asthma
Heart irregularities
Depression
Seizures
Moms-to-be have often debated whether or not to eat Maggi in pregnancy. Needless to say, the new finding seems to make the proposition risky for your baby, both in the womb and outside. Too exorbitant a price to pay for a seemingly innocuous snack your children love? Well, Maggi noodles have never been the epitome of a nutritious snack! It has traditionally been made from refined flour or maida – known to be linked to obesity and digestive problems. In recent times, the shelves abound with noodles made up of wheat and oats. While these are definitely healthier, the taste-maker still comes with too much salt and this can cause unnatural water retention in the body.
Delicious Snacks In a Little Over 2 Minutes
Do your children associate Maggi noodles with winter mornings, hostel nights, or weekday quick bites? As Moms, though we may never have advocated Maggi as a healthy snack, it sure has been a guilty meal we sometimes stirred up to save time. Even though this may not be the end of the road for Maggi noodles, why not take a breather from instant and processed foods in general? Here are some awesome snacks you can whip up for your family (and yourself!) in very little time and also pat yourself on the back for going down the health route:
1. Egg/Paneer Bhurji
A spicy, delicious, and filling snack you can serve with bread. It is ready in a jiffy and keeps your kid satisfied until dinner.
2. Dahi Vada
This creamy, tangy, and tempting snack is a source of delight for all ages. You also lend your kids the health and digestive benefits of curd.
3. Bhelpuri
Super quick to prepare and super delicious to munch, bhelpuri works great to enliven dull evenings. Add generous quantities of namkeen, lemon, and chilies for the zing.
4. Fruit Chaat
Mix a number of cut fruits with chaat masala and pepper and serve with toothpicks. Fruits come packed with taste and minerals!
5. Vegetable/Chicken soup
This is a healthy option, especially for monsoonal evenings. It doesn't take much time to prepare if you have some tomatoes, fresh veggies, or minced chicken handy.
The thought of not spotting your kid's favourite Maggi noodles on the shelves is unsettling. While the tables may still turn, this is a good time to reflect on our snacking options and change the habits that may be doing us more harm than good. Noodle fanatics can opt for healthier versions, like wheat noodles and rice noodles instead of noodles made up of refined flour. If you have been an instant noodles loyalist, do tell us what quick snacks you now plan to come up with for your family. Get your creative juices flowing!