9 Foods That Should Be a Part of Your Growing Child's Diet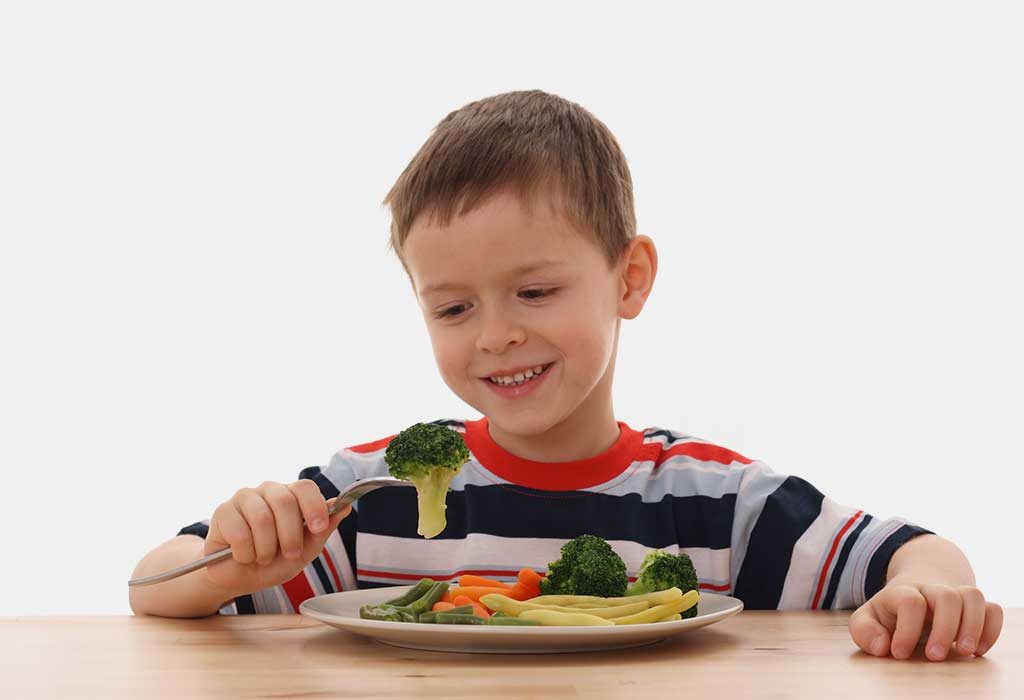 In this Article
Healthy food is the fuel that a growing child needs for his overall development. But getting a toddler to eat nutritious foods is easier said than done. If you are a parent to a toddler, we know that getting him to eat those fresh florets of broccoli sitting on his plate must be preceded by repeated episodes of his meltdowns! But we also know that you don't give up that easily, and you shouldn't! In his toddler years, your child will grow at a rapid rate. To make sure he stays energetic and healthy, get him into the habit of healthy eating as early as you can! Here's a list of foods that will ensure your child grows healthier and stronger and falls ill less often!
9 Foods You Should Include in Your Child's Diet
We have classified these healthy and tasty foods into three categories: foods for brain development, foods for boosting immunity, and foods for weight gain. Read on to learn more about what these superfoods can do for your little one!
Foods for Brain Development
1. Eggs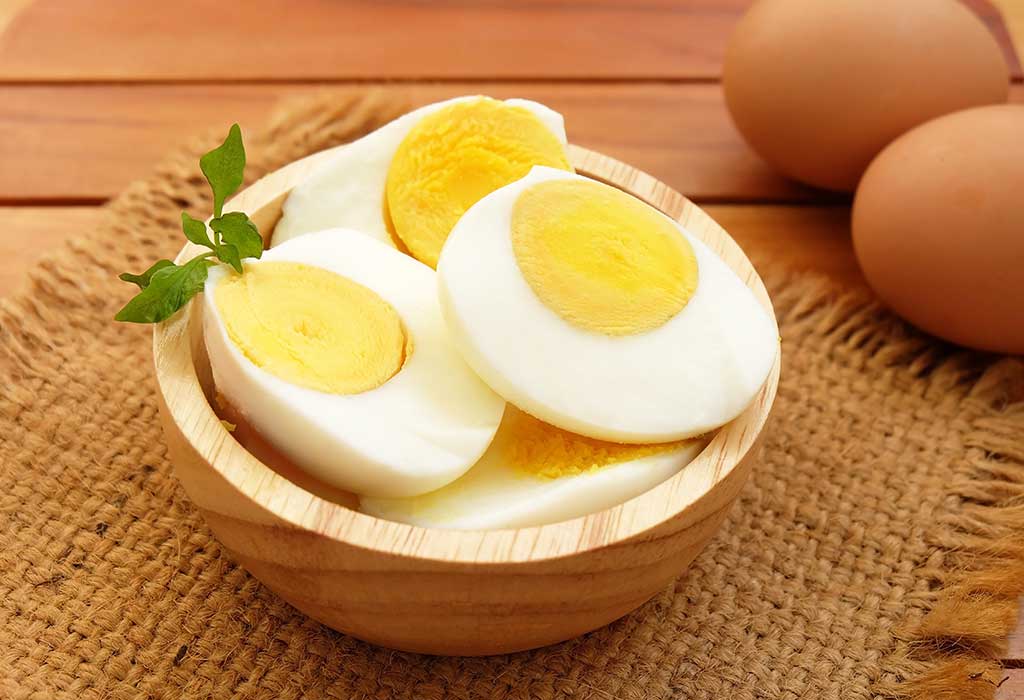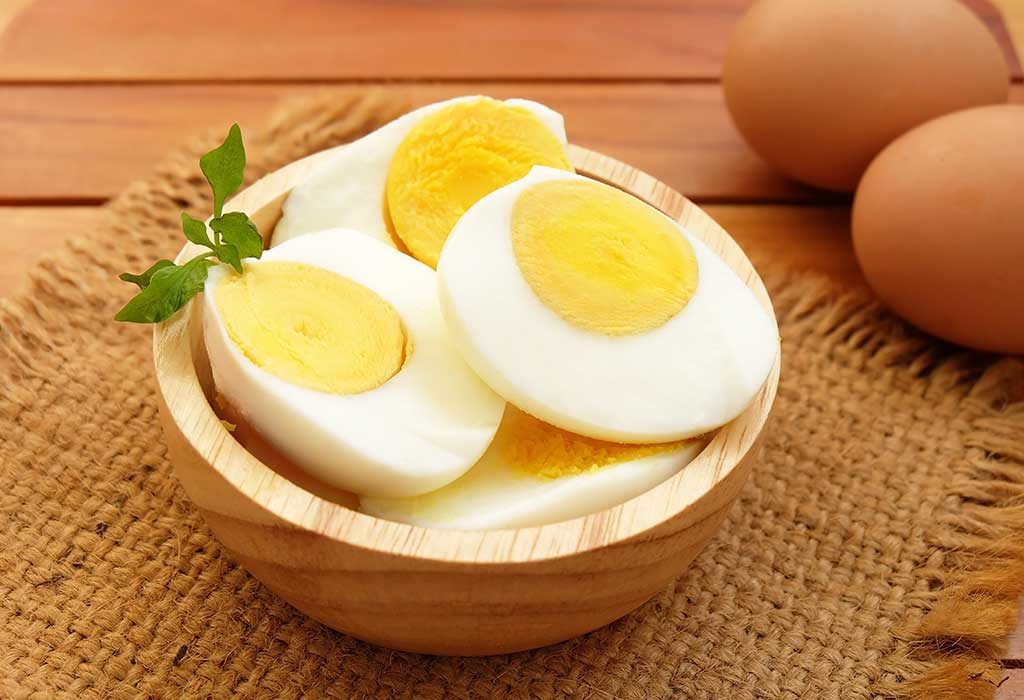 Eggs are a rich source of essential nutrients that are tied to brain health. Eggs can meet your child's requirements of protein, omega-3 fatty acids, zinc and lutein – all of which can improve his concentration power. Choline, a micronutrient found in concentrated amounts in egg yolk, can help in the proper functioning of the brain and regulate mood and memory. Including one egg in your toddler's daily diet can make his mind works wonders. You can give this versatile food in boiled or poached form. You can also give him scrambled eggs, if he likes – he will get ample protein from eggs in this form too!
2. Whole Grains
Whole grain foods contain fibre, Vitamin E, and omega-3s. While fibre can keep your child satiated, Vitamin E and omega-3s can assist in his brain development. Vitamin E is an essential nutrient for the brain as it improves cognitive function. Eating whole grains is one of the easiest ways to derive the maximum benefits of this vitamin. Some whole grain foods that you can include in your child's diet include whole-grain bread, brown rice, barley, oatmeal, etc.
In case you're short on time (or ideas) Timios Zookers would prove to be a great alternative. Timios Zookers are bite-sized snacks made with whole grains like ragi, wheat, and oats and come in really cute shapes that kids love. This healthy snack sans artificial colour and preservatives can even support in his overall growth too!
3. Dairy Products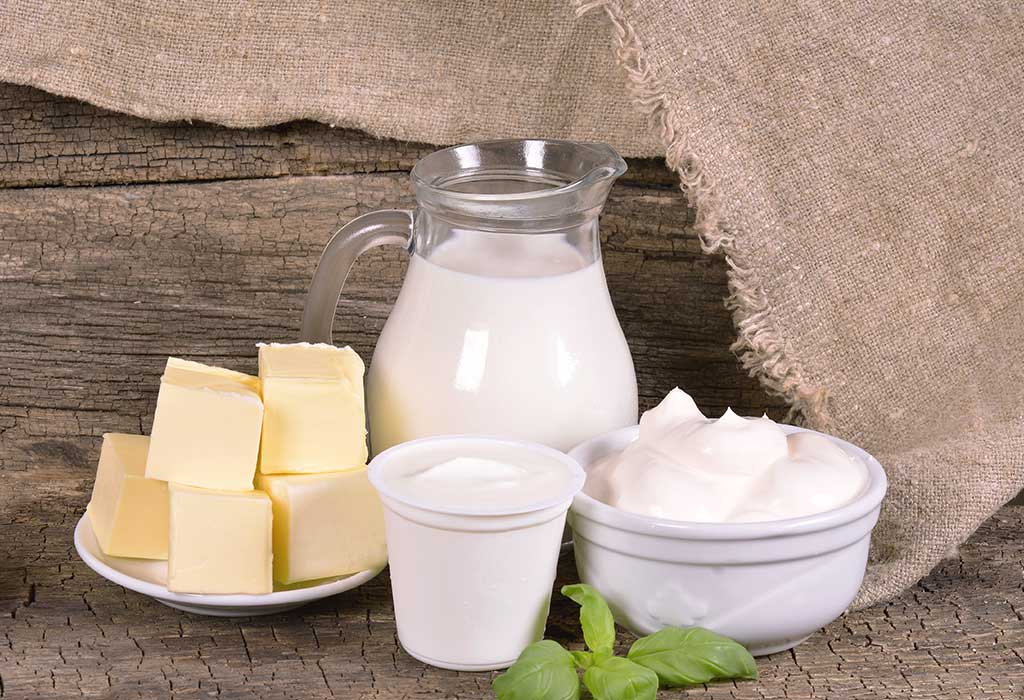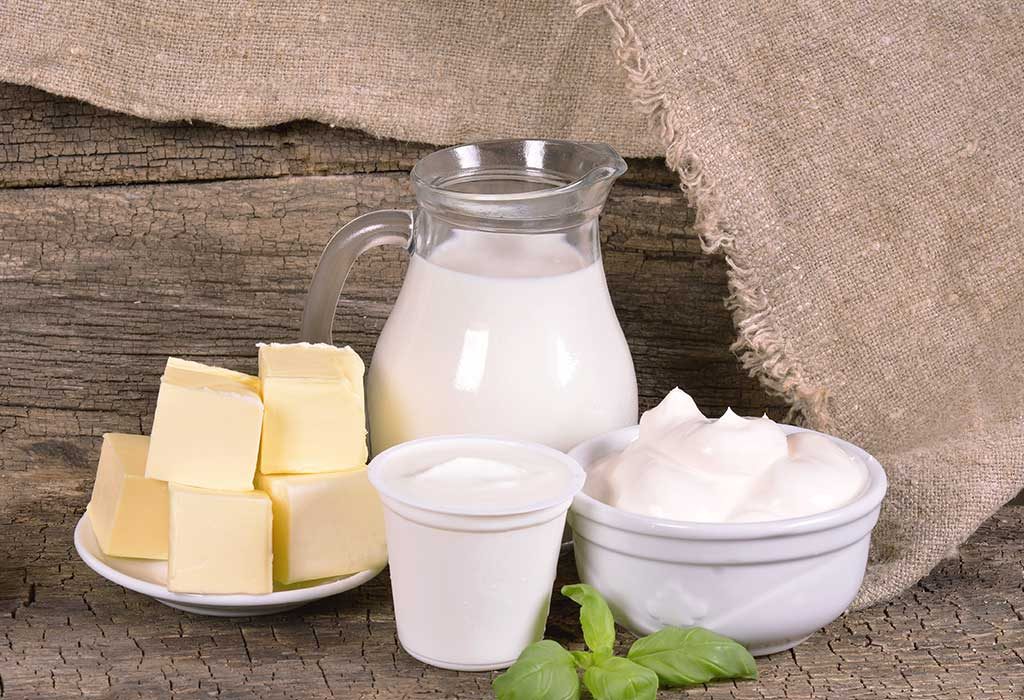 Milk and other dairy products like yoghurt and cottage cheese assist in brain development of children. Dairy foods, besides offering calcium in high amounts, can also provide a child with protein and B-vitamins, both of which are essential for the growth of the brain tissue. Dairy foods are also high in fat, which is vital for brain health. They keep brain cells in a healthier condition, ensuring that they are able to send and receive information. So whether your child makes a face or wrinkles his nose, make sure he drinks a glass of milk daily. Along with milk, you can even include yoghurt, cheese, or paneer in his diet.
Foods for Building Immunity
4. Berries
Bright and juicy berries pack in Vitamin C, which is crucial for immune strength. Strawberries, blueberries, raspberries, and blackberries contain Vitamin C and flavonoids in high amounts, which can protect cells against injuries. So, why not fill your little one's plate with natures best candy! If he refuses to eat plain berries, add them to his bowl of yoghurt or in smoothies. A sneaky way to get him to eat berries is by luring him to eat healthy energy bars. Timios Berry Bars are made with dates, oats, strawberries, cranberries, honey, and rice crispies. They contain no artificial colour or preservatives. On days, when you have no time to make a wholesome snack for your child, give him a Timios Berry Bar. It will provide him with the energy he needs till his next meal and it tastes 'berry' delicious too!
5. Yoghurt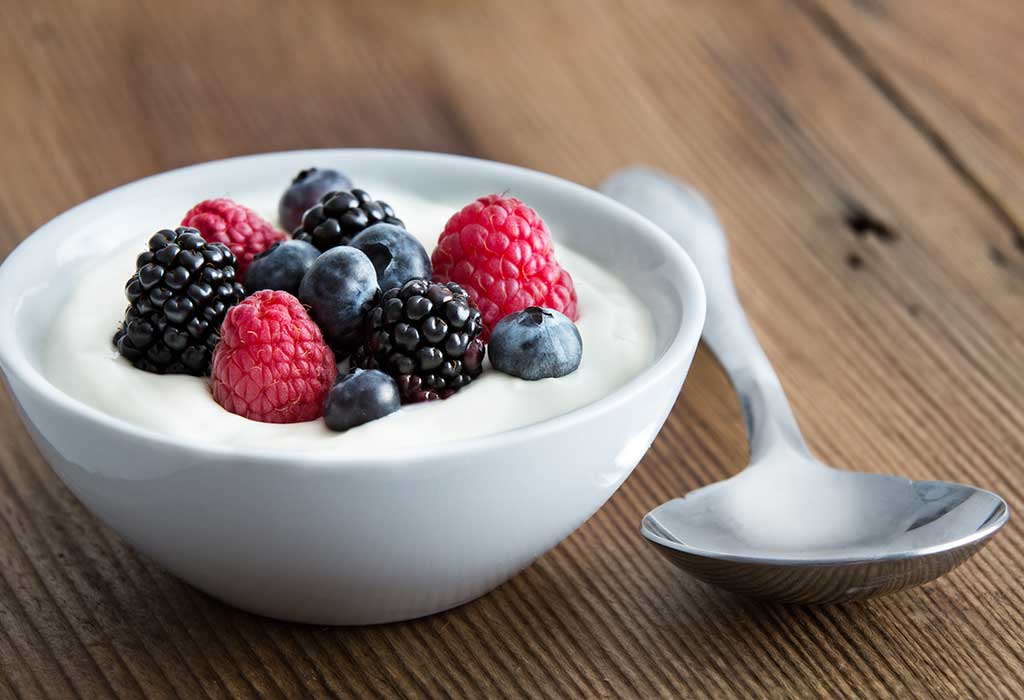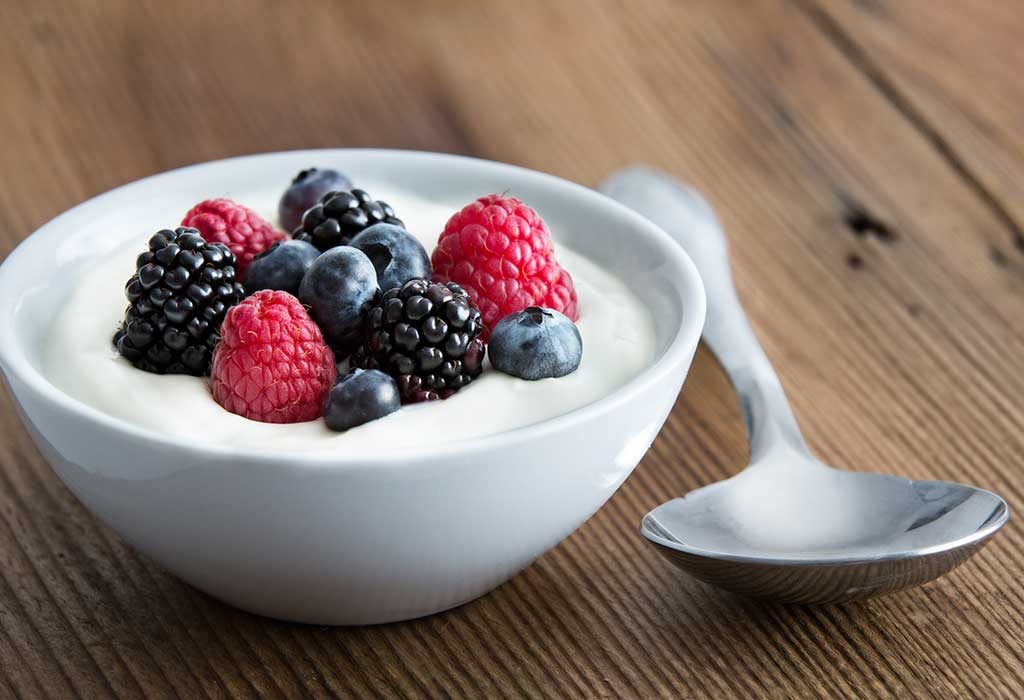 We are well aware that probiotics (or healthy bacteria) in yoghurt keep the digestive system healthy. But not many of us know that they also help the body fight minor infections and illnesses. Yes, that's true – by eating yoghurt, your curious explorer can fight cold and flu, and ear infections too! You can give him a bowl of fresh (preferably homemade) yoghurt, every alternate day. It packs in calcium and protein, which can also strengthen his bones and keep him full for long. In his toddler years, when your child's immune strength is still developing, offer him nutritious foods like yoghurt, berries, and Vitamin C-rich foods to boost his immune strength.
6. Carrots
These bright orange and tasty root veggies are dense in beta-carotene, a nutrient which is converted into Vitamin A by the body. Vitamin A helps protect and maintain the mucous membrane, the first line of defence of our bodies, thus making it harder for the bacteria to attack or enter our systems. To work this immunity-boosting food into your child's diet, you could steam or boil carrot sticks and serve them with a yummy yoghurt dip!
Foods for Weight Gain
7. Fruits, Dry Fruits & Nuts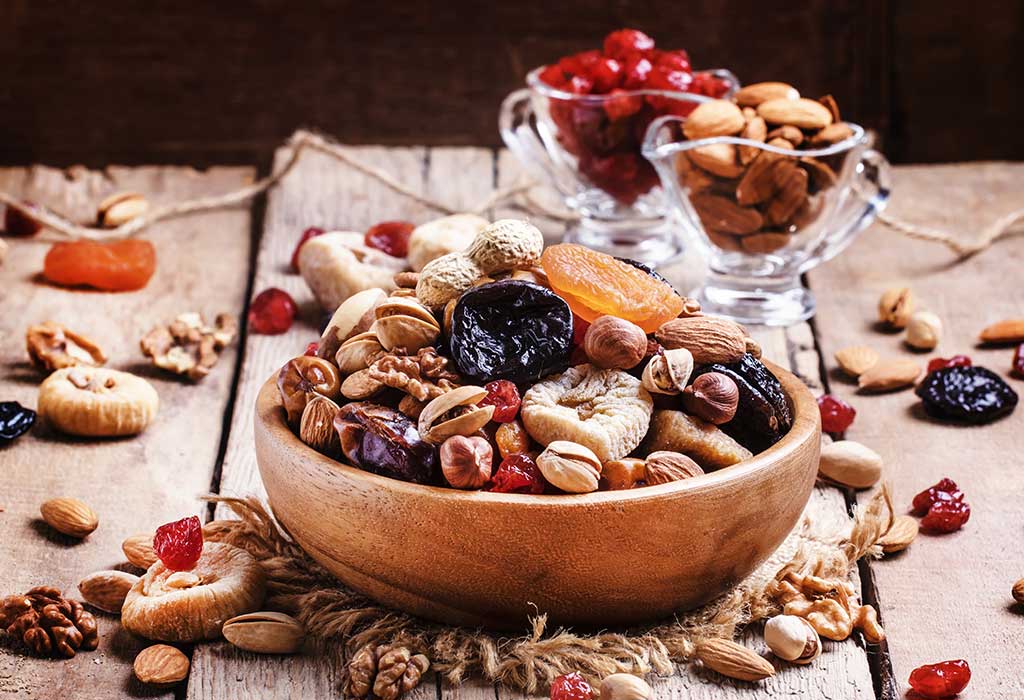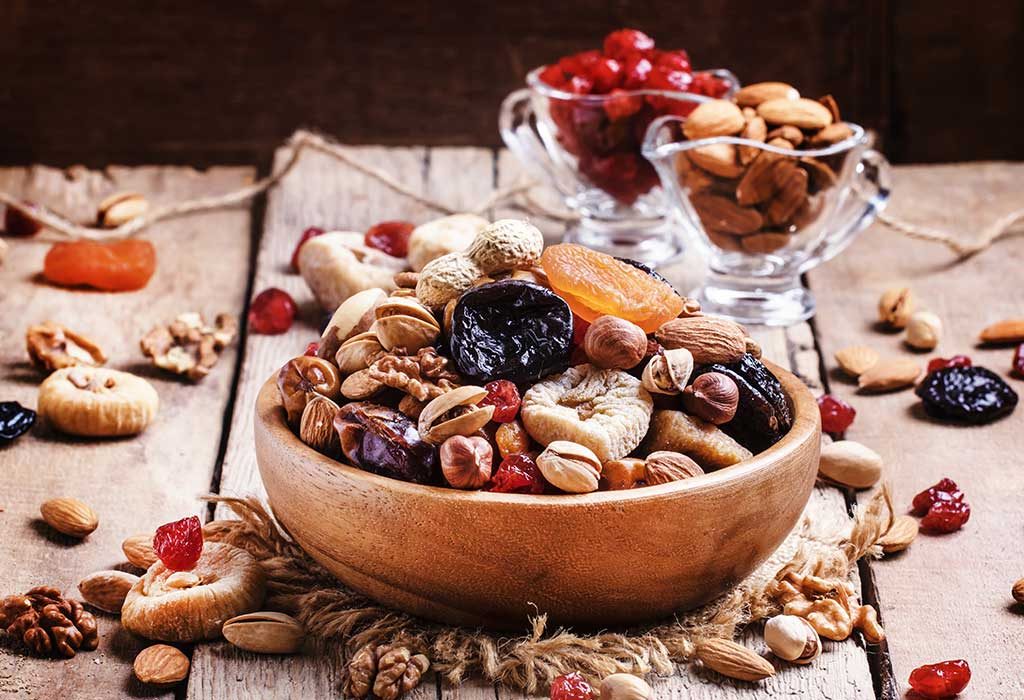 Fruits like bananas and pears are dense in calories. Bananas contain potassium and fibre and pears are rich in Vitamin C, iron, and dietary fibre. They are also extremely versatile so whether you choose to make banana pancakes, fritters, or a creamy smoothie, you'll have no trouble incorporating this super-fruit into your child's diet. Pears can be mashed into a puree for younger kids or they can be sliced and fed to slightly older kids.
Other than fruits, dry fruits and nuts too help in weight gain. Almonds, pistachios, walnuts, raisins, cashew nuts, etc., can be added to your child's diet. If your little one is too small to eat them, you can powder these tasty nuts and add it to your child's glass of milk or add it to cereals. Fancy giving something tasty and different to your kiddo? Try Timios Mini Oaty Bites! Timios Mini Oaty Bites are made with dates, almonds, and cashew nuts, oats, berries, honey, malt extract – all of nature's goodness! These Mini Oaty Bites are tasty plus healthy, and will melt easily in your child's mouth – so let him enjoy a handful!
8. Cheese
While your child may demand unhealthy foods like fried foods and sweets, you know that giving in on a daily basis will have a negative impact on his health! To help your child gain healthy weight, include high-calorie foods in his diet. What do we mean by high-calorie foods? Cheese is a high-fat and high-calorie food, but it also offers other nutrients like Vitamin D and calcium. A cheese cube or sliced cheese with fruit makes for a healthy snack for your child. Better yet, add grated cheese to his parathas or sandwiches, and watch him have his meals with delight!
9. Peanut Butter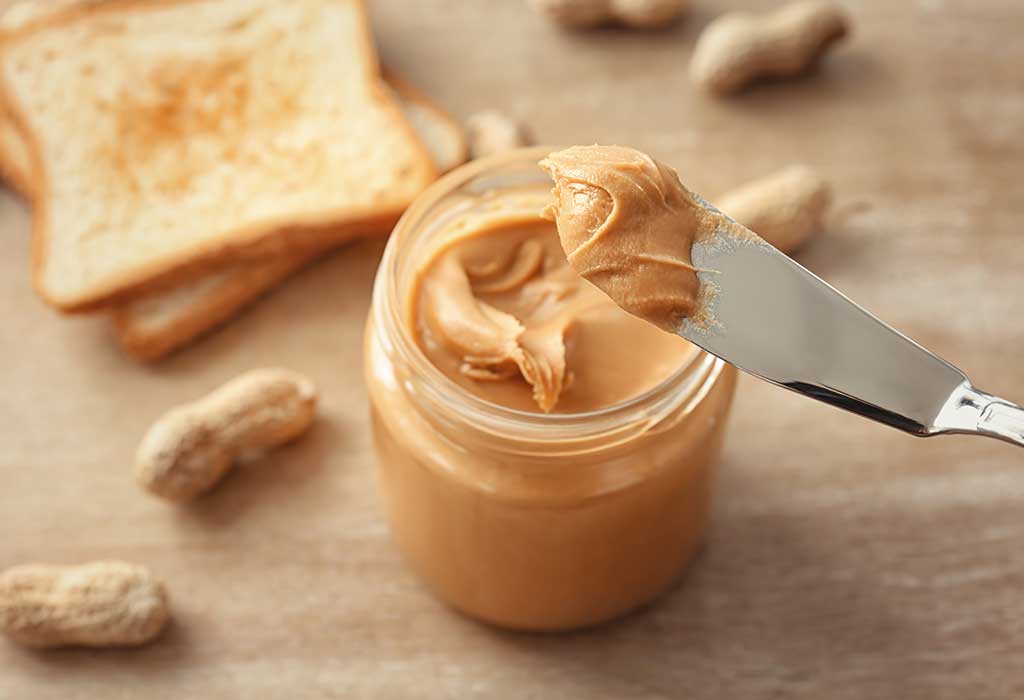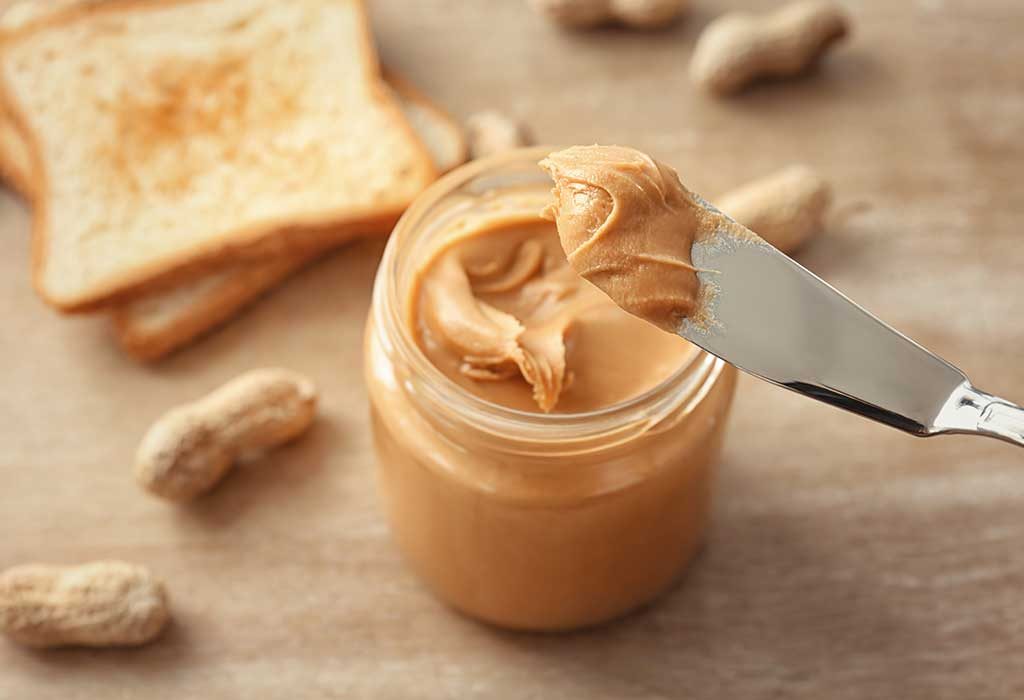 Peanut butter has gained popularity in the last few years and we can see why. It is packed with healthy oils and fats that every growing child needs. It is also a good source of antioxidants and thiamin. The antioxidants can protect your child's nervous membrane and thiamin can help the brain utilize glucose to keep functioning. Peanut butter can help him gain weight and improve his cognitive function. Slather on the nutritious nut butter on toast, bread slices, or whole grain crackers and you have a creamy, healthy snack your little one will relish! If your child has a peanut allergy, substitute it with almond butter or hazelnut butter, they too are a healthy source of fats!
These are some nutritious foods that children should eat in their growing years. Apart from these foods, there are a plethora of foods you can choose from – everything natural is at your disposal! Here's a tip – fill his plate with healthy and colourful foods and get creative with shapes – he will be more than willing to eat them!