4 Fruity Recipes That Kids Will Really Enjoy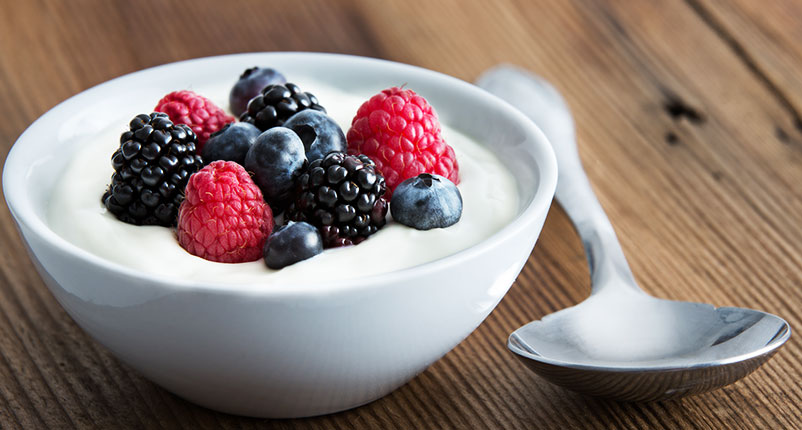 In this Article
Kids are picky eaters and very fussy when it comes to eating healthy. You may be tired seeing your kids run at the sight of fruits. Fruits as a whole and plainly served may not seem interesting for your little one. However, since fruits are rich in vitamins and minerals that are essential for your child's proper development, it is important to ensure that your kids consume fruits regularly. Have you ever tried interesting fruity recipes for kids that will make them relish fruits?
Yes, it is possible to get your children to love fruits by preparing easy fruity recipes that they will enjoy.
Fruity Recipes for your kids
1. Banana Pancakes
Is banana your child's least favourite fruit? However, since banana is a healthy food, it is important to get this fruit in to your child's diet. Have you ever tried of an interesting way to include bananas in your kid's meal? Banana pancakes are a simple and delicious way to make your little one relish bananas!
Ingredients
2 cups all-purpose flour
2 tbsp (tablespoon) sugar
2 tsp (teaspoon) baking powder
½ tsp salt
1 over ripe banana
1 cup milk
2 eggs
½ tsp vanilla extract
3 tbsp unsalted butter
Preparation
Whisk together flour, sugar, baking powder and salt in a large bowl
In a separate bowl, mash banana and whisk eggs, milk and vanilla extract until smooth. Add butter and whisk well.
Add the banana mixture to the flour mixture and mix well. The batter should be thick.
Take a sauce pan or non-stick pan and pour the mixture and fry according to the size preferred.
You may also try the Beetroot Banana Pancake recipe shared by our mommy chef Komal Dattani. The exotic toppings make it a must-have recipe!
2. Yoghurt Fruit Smoothies
Healthy fruit recipes that are tasty are not easy to find but thats not the case wtih this recipe! But fruit smoothies are the best way to combine 2 things you kid does not like into something he will crave for. Both yoghurt and fruits can be combined together into a yummy smoothie that will have your kid asking for more!
Ingredients
2 cups low-fat yoghurt
1 cup fresh blueberries
1 cup fresh peaches
1 cup unsweetened pineapple slices
Preparation
Put in all the fruits and yoghurt in the blender and blend until smooth. Serve chilled in a kid-friendly glass with a colourful straw to attract your little one.
Avocado too makes a lovely, creamy smoothie and this avocado smoothie will provide your child with healthy fats. Yummmm it tastes!
3. Frozen fruit pops and candies
Kids love ice creams, frozen fruits and candies. The best way to get fruits into your kid's tummy is to re-create store-bought-sugar-filled frozen pops with fruit pops you can make at home. An easy fruit dessert that is healthy too!
Ingredients
2 cups frozen raspberries
2 cups fresh strawberries
1 tablespoon lemon juice
½ cup of honey
1 teaspoon salt
2-3 cups of low fat yoghurt
Preparation
Blend raspberries, strawberries, lemon juice and salt together in a blender. Add honey into the smooth mixture. Whisk well and add low fat yoghurt. Pour into pop moulds and insert a wooden stick into each. Freeze for 4 to 6 hours until the sticks are anchored strongly.
You may also try this fruit yogurt dolly if bananas and chickoos are handy. This dolly is truly a fun-way of getting your child to love fruits.
4. Coconut Frushi
Frushi is a delightful 'fruity' twist on the traditional Asian delicacy Sushi, which has a lot of health benefits. Instead of traditional toppings, replace them with fruits that will make your sushi tasty as well as healthy.
Ingredients
1 cup uncooked sushi rice
½ coconut milk
½ cup sugar
A pinch of salt
10 orange slices
20 small and fresh raspberries
2-3 cups of low-fat yoghurt
2 cups of water
Preparation
Cook rice along with water and bring to boil in a saucepan. Later, simmer until all the water is absorbed. Remove and keep aside. To this rice, add coconut milk, sugar, salt and stir gently. Cover and keep aside for 20 minutes. Divide the rice mixture into equal proportion and make a ball shape between your palms. Now lightly press each ball into an oval shape and place on a wax paper. Top each oval with either orange slices or raspberries and chill in a refrigerator. Serve with yoghurt.
These healthy fruity recipes will make your kid toss out junk food and enjoy his snack-time in a healthy way.