Adorable Lunch Box Notes for Kids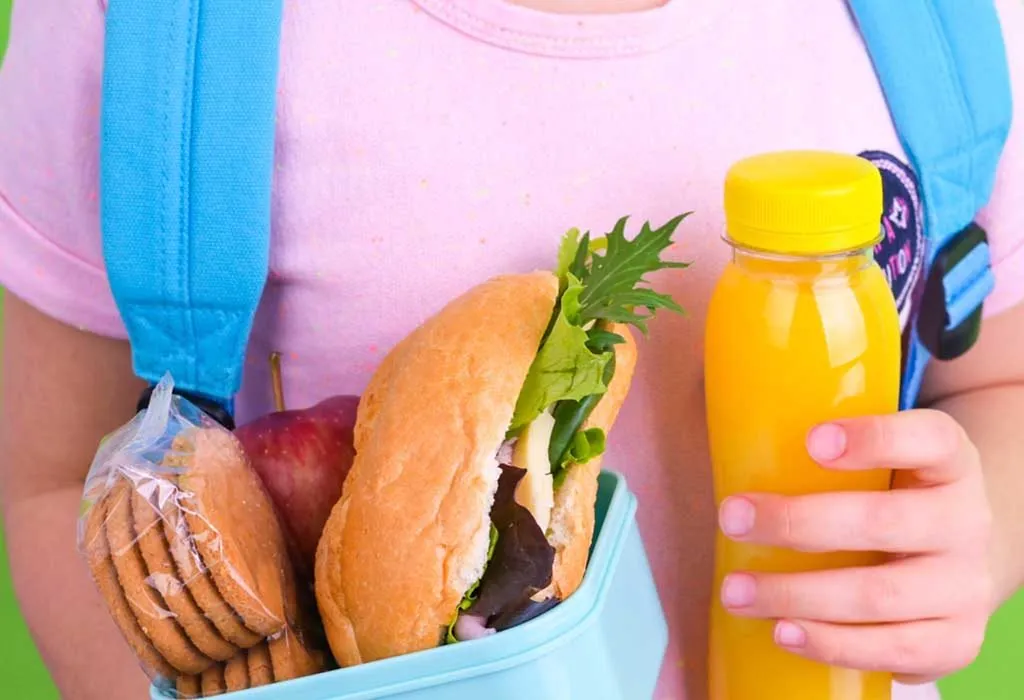 Every parent feels their little one's absence at home when they go off to school. Your child is also in a new environment and is facing different challenges every day, missing the comfort of his home and parents. Lunch notes are a way of letting your little one know that you miss them and you love them. You can also make your lunch notes creative and fun by including riddles, jokes, and art. Positive school lunch box notes have been known to be beneficial for the psychological development of young ones. Read more to get some fun ideas and free lunch box notes!
Why Are Lunch Box Notes Special for Children?
While cute notes for children's lunch boxes are a way of showing love and support, they also have psychological benefits for your child. The Director of Child/Adolescent Services at AtlantiCare Behavioural Health, Suzanne M. Robinson, Psy.D. has said that spontaneous, genuine, and encouraging lunch box notes are significantly effective in promoting self-esteem, resilience, and improved performance. These notes are a way of reminding your child of your unconditional love for them and your acknowledgement of them. It makes your little one delighted and also grateful, and they also make for great childhood memories. Moreover, with the mounting pressure and stress of school, these encouraging notes could be vital to your child. Sometimes, it also creates a dialogue between the parent and the child.
Interesting Ways to Write a Lunch Box Note for Your Kid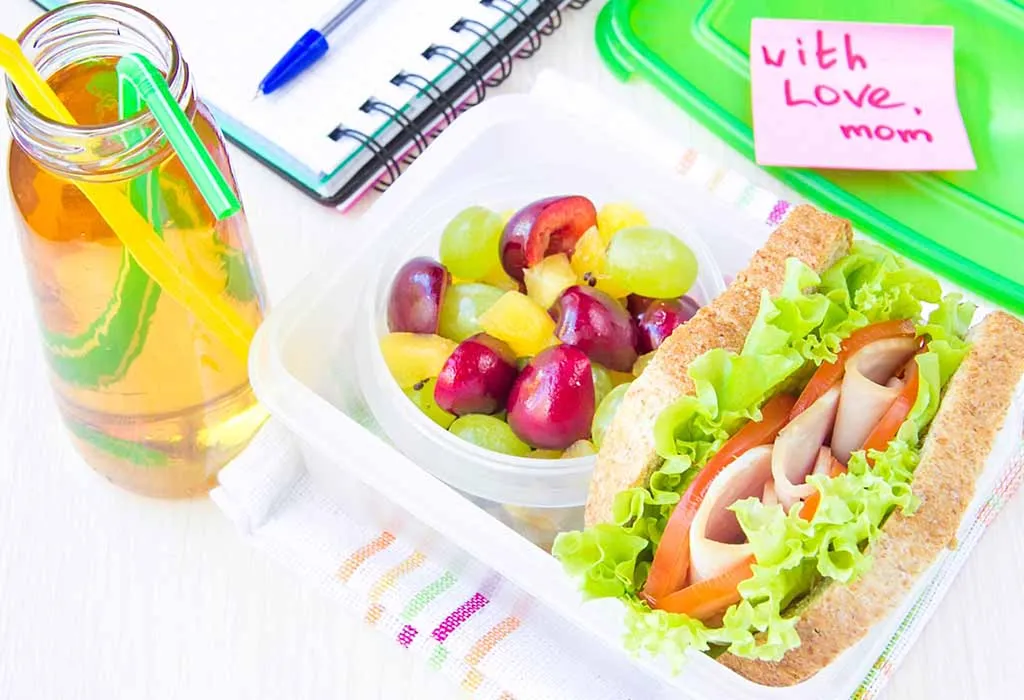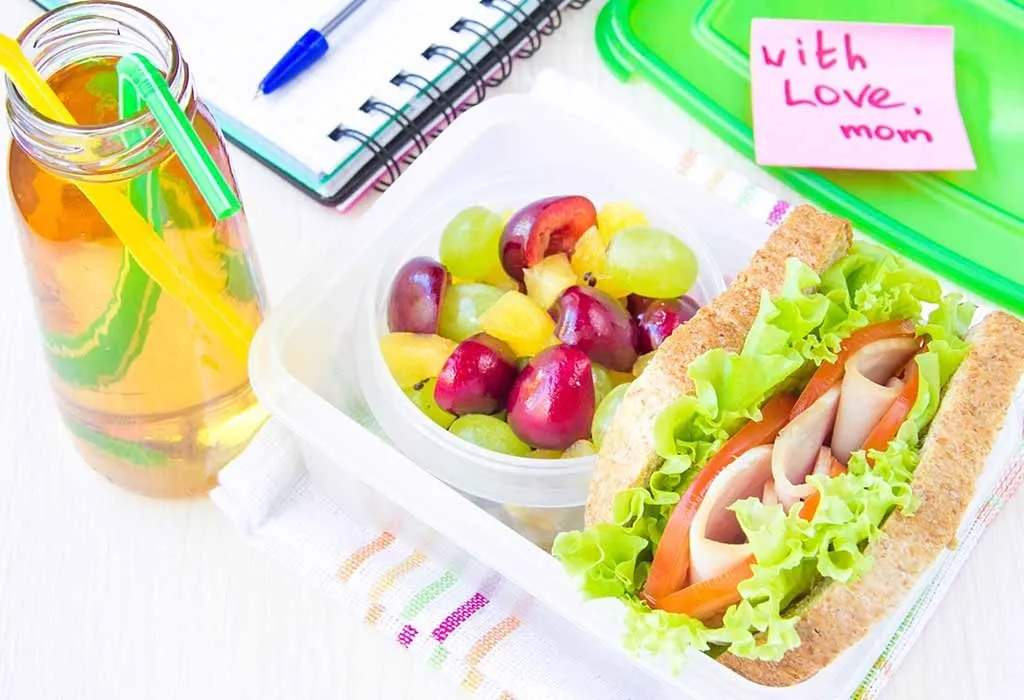 There are many ways in which you can make your lunch box notes creative and fun. Here are some ideas:
1. Write funny notes
You can write humorous notes, with jokes or puns, and put a smile on your little one's face when they open their lunch box. It will also develop a sense of humour in your kids. If they are having a tough day at school, your note may brighten up their day and ease the difficulty they are facing.
2. Drawings
You can make cute doodles or drawings in the lunch notes, especially for your little ones. You can draw their favourite cartoon or video game characters or comics or make games like tic-tac-toe. If you've got the time, you can also make the drawings colourful and cute. Or you can also include cute origami animals and birds. Your creativity will inspire creativity in your child.
3. Write nostalgic and cute memories
The Director of the University of Pittsburgh Office of Child Development, Shannon B. Wanless, Ph.D., says that notes should include silly, funny, or any other positive memory that you share with your child. It will remind them of the special bond that you share and make them feel empowered.
4. Continuing stories
You can write stories in the lunch box notes, giving a part of it with every note. It makes your child look forward to the next note and you can make it more personal, depending on the story you write.
5. Encouraging or inspirational messages
You can include inspirational lunch box notes, like encouraging messages for a test or presentation that they have coming up, or related to a past accomplishment. Such notes will motivate your little one and be positive reinforcement. Remind your kids that you are proud of them.
6. Write loving messages
On one hand, your little one is away from home and you miss them and want to convey the same and on the other, they are in school and miss home. You can send notes, telling your child that you love them, and miss them so that they are reminded of your affection and will be grateful for it. A creative way of doing this is by making a series of notes, telling your child the different reasons for which you love them.
7. Notes on an animal cut-out
You can either get ready-made cutouts or make cut-outs from craft paper or post-its. Notes that are in the shape of animals, like a pet, make the experience fun and personal. You can also do a different animal every week and keep your little one filled with anticipation for the next one.
8. Poems
Your note can include a rhyming poem if your child is young, or a thought-provoking haiku for older kids. They will also inspire creativity in your children.
9. Give compliments
Personal lunch notes, with specific and detailed compliments, can go a long way in making your kids feel loved and also increase their self-esteem and confidence. It also makes their attitude more positive. Specific compliments related to skills and talents that your child has can be very encouraging.
10. Scavenger hunt
You can make a scavenger hunt through a series of lunch box notes, each one containing a clue for a hidden treasure. The treasure can be something like goodies that have been hidden at home.
11. Riddles
You can make your lunch notes super fun by sending riddles or puzzles to your little ones. You can also give them some reward for solving the riddle. You can include puzzles, mazes, or even games like tic-tac-toe. They will also sharpen your child's logic and reasoning.
12. Make the note relevant to current events
You can make your lunch notes relative to the events that are going on in your child's life. For example, they can be related to a test that is upcoming or a presentation and you can wish them luck and encourage them.
13. Give cute tasks
You can send notes with lists that your child can fill up. For example, Jonathan Sprinkles, the author of You've Got This: Daily Motivators That Will Inspire You To Do More Than You Ever Thought Possible, says that you can number the note from 1 to 3 and ask your kids to write down the events of the day at school, or what they're grateful for. They will make for great conversation at home later on.
14. Send a photo
You can send cute family photos and baby photos of your child to make your lunch notes more personal and cute.
15. Use coloured stationery
To make the lunch notes more fun and creative, you can use coloured paper, post-its, or glitter pens. You can also use printed paper napkins or colourful napkins.
16. Send wishes
Send wishes to your child, whether it be a special occasion or not. You can wish them a good day, or good luck for a test or if there is a special occasion, like a birthday or children's day, you can send cute wishes for those as well. You can also send thoughtful and specific wishes like wishing that they get the score they've been working really hard for on a test.
17. Use daily stickers
Richert Belul, the author of Say It Now: 33 Ways To Say I LOVE YOU To the Most Important People In Your Life, advises the use of happy notes along with a fun sticker in lunch notes, especially for younger kids. It can be a random cute sticker surprise or it can be one that celebrates an achievement or encourages your kid to do something.
18. Seasonal notes
You can send season-themed notes for Thanksgiving, Halloween, or Christmas with special wishes, cute drawings, and stickers. You can also include stories or songs related to the season.
19. Reminders
Your lunch notes can also give small reminders, especially if your kid has any medication to take or any task to complete. Or you can just send thoughtful casual reminders like asking them to stay hydrated or eat healthily and stay good at school.
20. Conversational notes
You can even carry on a dialogue with your child through lunch notes. You can either continue these conversations once they come home or they can be fun talks that you'll have only through notes.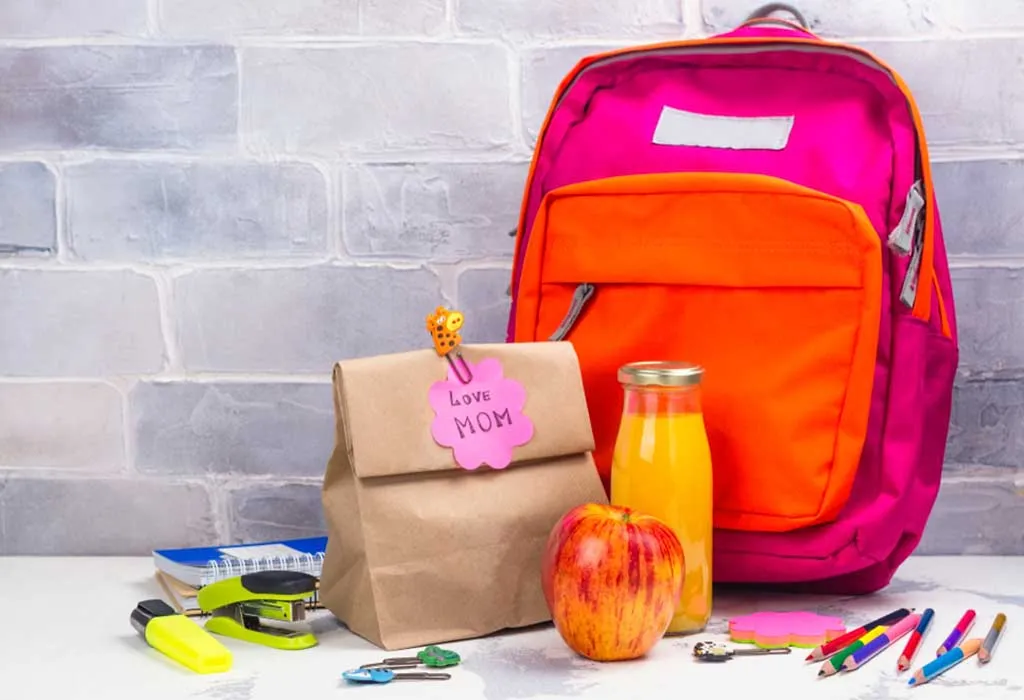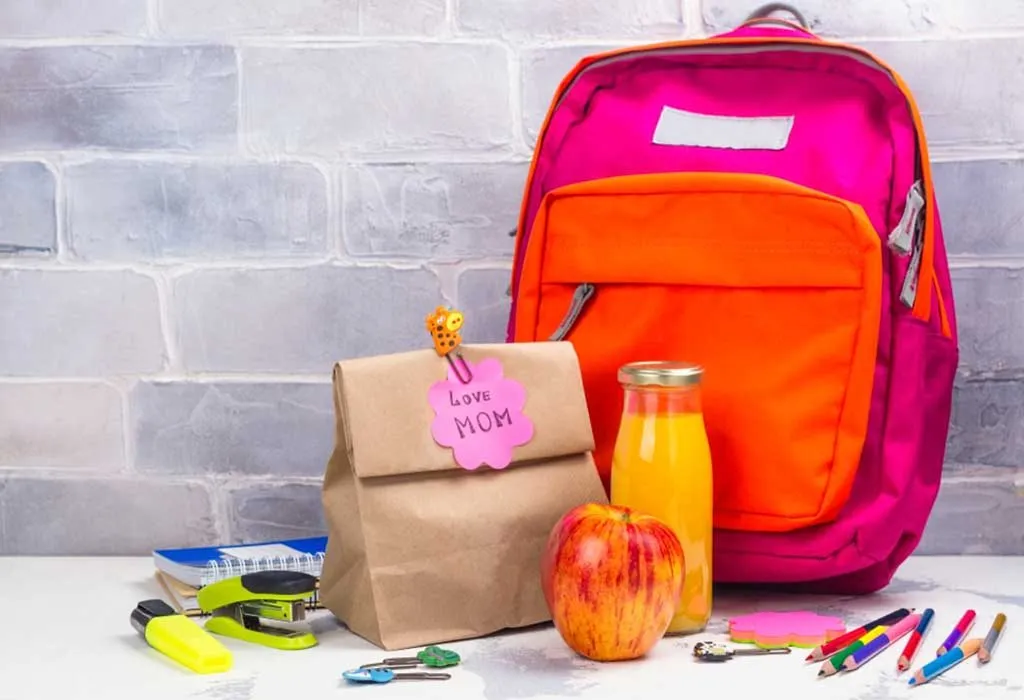 Sweet One Line Notes to Put in Your Child's Lunch Box
Bonnie Compton, the author of Mothering With Courage and also a child and adolescent therapist and parenting coach, has said that the more creative the lunch box notes, the better. Here are some fun lunch box notes for preschoolers and school kids:
Make someone's sour day a little sweeter with your awesome smile!
Why was the math book sad? It had too many problems!
You're Purr-fect just the way you are.
My wish for you today is that all your studying for that English quiz pays off, and you get the 'A' you've been wanting!
Even the steepest of hills can be climbed one step at a time.
What do monsters turn on in the summer? A scare conditioner.
Enjoy your lunch, you smart cookie!
Eat all your lunch without a fuss and you won't feel like a wuss!
A little bird told me you look beautiful today!
How do bees get to school? On a school buzz.
You are loved, you are blessed, you can do anything!
Today is a big day for a big superstar!
What do you call a bear with no teeth? A gummy bear!
I packed this food with all my love, so it is extra tasty!
I hope today is an easy peasy lemon squeezy day!
How do you get straight A's? With a ruler!
You are one in a million, my little shining star!
Where do crayons go on vacation? Color-ado.
Always remember that it's okay to make mistakes and we love you, no matter what.
Only strong boys and girls can finish their lunch!
Lunch box notes are an adorable way of expressing to your child how much you love them and they create a special bond between you and your little one. You can make your child's day in school a little better with some cute, encouraging, and funny lunch notes. They help in your child's development and also make for cherished memories.
Also Read:
Tasty Cold Lunch Ideas for Children
Amazing Lunch Box Ideas for Children