Moms, Stop Making These 10 Extremely Common Fashion Mistakes Right Now!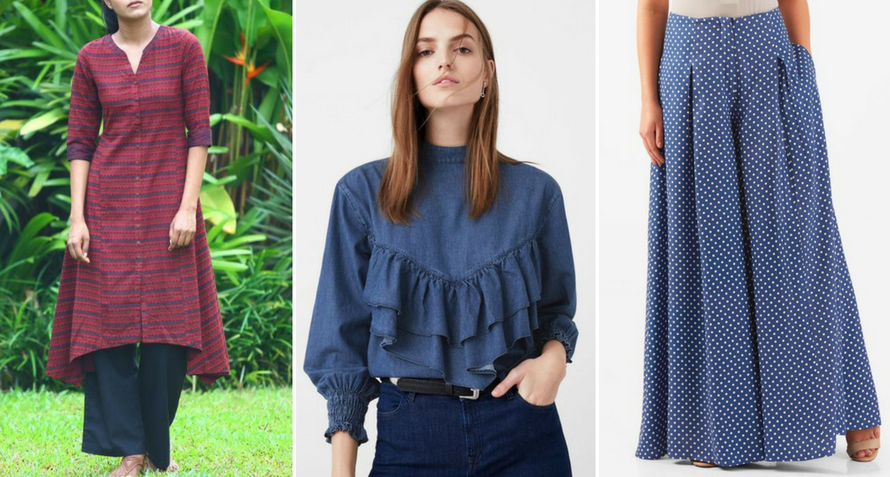 In this Article
Becoming a mom doesn't mean you have to don baggy pants, sweatshirt, sneakers and messy hair. What you need to do is update your wardrobe to flatter your new-found curves. Do you remember how you used to take time to dress before you got pregnant? By staying away from the 10 fashion mistakes moms make, you can continue the elan as a new mommy!
Top 10 Common Fashion Mistakes Moms Make
Just because your body has changed after giving birth doesn't mean you can't still look and feel fabulous. Dress for your new body and flaunt it with confidence! All you need to do is avoid certain mistakes that may highlight certain flaws. Avoid wearing:
1. Low-rise Jeans
Low-rise jeans don't provide enough support to love handles – a problem you are likely to face post pregnancy. Go for high-waist jeans instead. A good pair will extend the necessary support to your belly. Plus, you don't want people to have a sneak-peak every time your toddler throws something on the floor and you bend down to pick it up.
2. Horizontal Stripes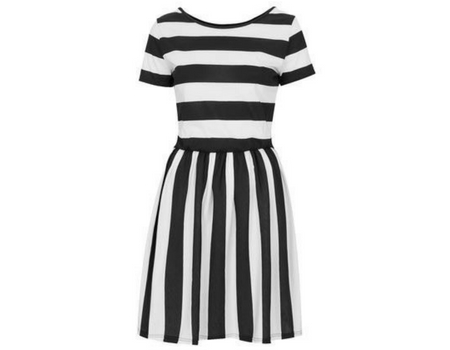 Pre-pregnancy or post, horizontal stripes make you look wider than you actually are and are best avoided.
3. Leggings with the Wrong Tops
Stop yourself from wearing leggings with a short top. Pair your leggings with long tops instead to cover your hip area. Try to stock on some black leggings – they will make you look slimmer!
4. Capri Pants
They look adorable when you are pregnant, not after that. A capri pant cuts your height visually, while ankle length pants make you look taller. This three-inch difference in length makes a huge difference to the way you look.

5. Ruffle Tops
Ruffles in the wrong place make you look bulky, especially in your breast area. Avoid poorly placed ruffles with a vengeance for this is a very common fashion mistake.
6. Pleats
The pleats in your pants make the cloth stick-out, drawing all the focus to your belly. A heavily pleated shirt zeroes down attention exactly where you don't want any. However, a closed pleated shirt gives you a slimmer look – splurge on a few right away!
7. The Wrong-sized Bra
Your body responds extremely well to a well-fitted bra. With the right bra underneath, anything will look gorgeous on you. Choose your bras wisely and make sure they cater to your many needs as a new mom, such as nursing and providing ample support.
8. Large Prints
Avoid large, unflattering prints placed across your chest area. Opt for all-printed tee shirts that will help you disguise the problematic areas easily.
9. Ill-fitting Dresses
A dress that is either too loose or too tight is a sore sight. Make sure your love handles are properly covered, taking the attention away from your hip and towards your legs instead. You can also choose an A-Line dress that will flare out right above the hip.
10. Plain Tee-shirts
Avoid wearing plain tee-shirts as they don't do much visually to hide love handles. Instead, pick a graphic tee-shirt to add to your cool-quotient while also hiding your belly.
Being a mommy is a great reason to update your wardrobe. Get yourself clothes that do justice to your curves and let you flaunt yourself to the world with confidence. Make sure to do no faux pas by avoiding the fashion mistakes most moms make!