Making Kids Aware of Indian Culture and Traditions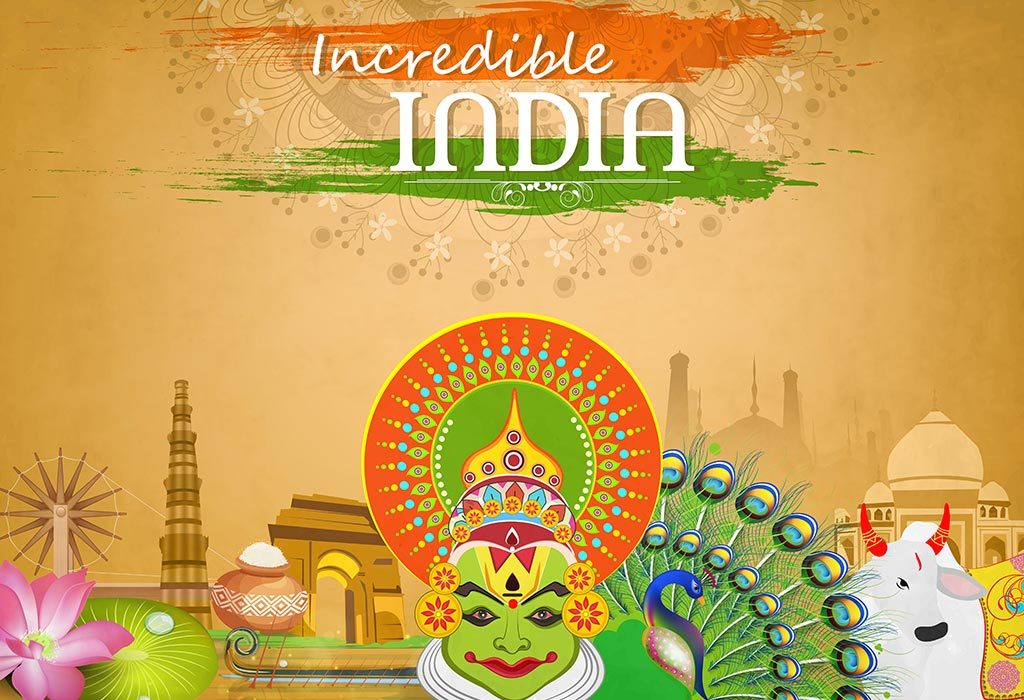 Indian culture is unique and is one of the oldest cultures in the world. India is one country that has many religions, beliefs, languages, and foods. The main religions followed in India are Jainism, Sikhism, Buddhism, Hinduism, Christianity, and Islam. Kids are aware of festivals and other occasions but they are missing out a lot. To make your kids aware of India, they should be aware of Indian traditions and culture.
Why Is It Important to Teach About Indian Culture to Children?
Parents play an important role in transferring values and traditions to their kids. As a parent, it is your responsibility to make your kids aware of the various religions, languages, foods, clothing style, and customs and traditions of India. With perseverance and patience, you should explain the rich legacy of our country that we have inherited from our ancestors. Kids should also be able to conceive the actual Indian culture which is much above the style of dressing or eating and have genuine respect for it. This awareness will enable kids to understand the global changes and imbibe the modified and modern version of the culture.
Tips to Make Your Children Aware of Indian Culture and Traditions
Cultural awareness among kids is a must from a very young age. If they grow up to accept and appreciate their own, unique, distinct culture, it will make their transition into adulthood better. There are many ways in which parents can teach their kids to value the tenets of Indian culture and seek to know more about other world cultures.
1. Make Them Follow Their Own Culture
Let your child celebrate Indian festivals in the true spirit by following the customs, traditions, and rituals. This will give them a true glimpse of the Indian culture. If children grow up seeing it as part of their upbringing, it will seep into their routine and remain everlasting. Tell them the stories too behind a particular festival. For instance, tell them why we celebrate Diwali, this will help them learn about Indian mythology.
2. Teach Them About Indian Culture by Giving Examples
The best mode of teaching is by giving appropriate examples. Giving examples of your roots will have a better and deeper impact on children. When they see the positive aspect of their own unique culture, they will be able to create a lifelong bond with it.
3. Make Them Attend Cultural Programmes
Indian cultural programmes depict the basic attributes of its culture. If there is any suitable opportunity, children should be taken to see cultural functions. If children attend cultural programmes, like folk dances or songs, they will catch a glimpse of the undiluted and purest form of Indian art.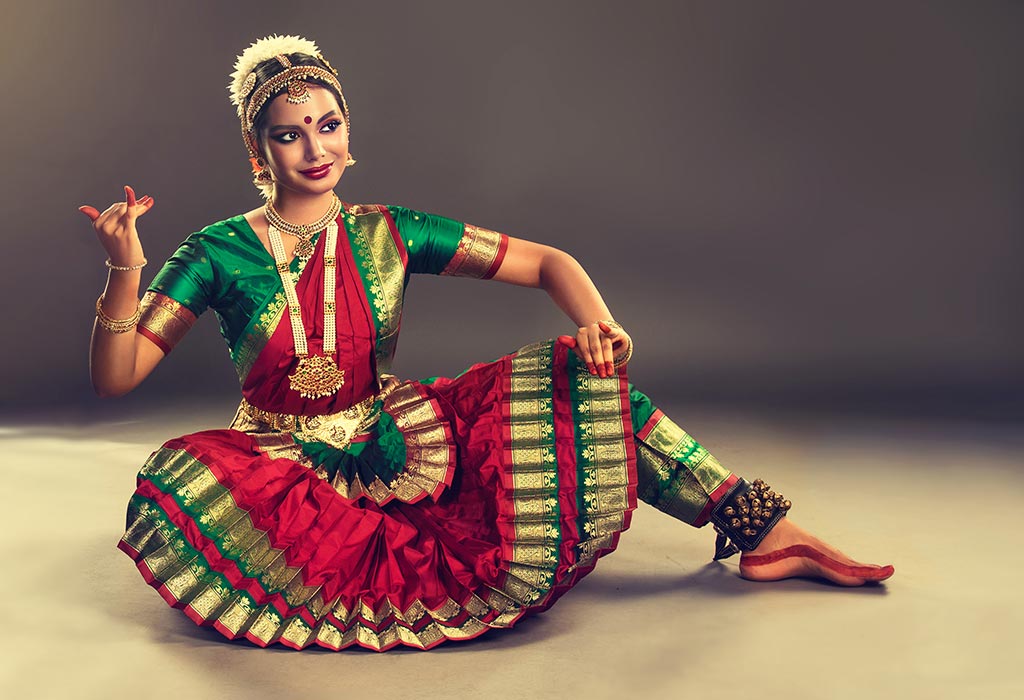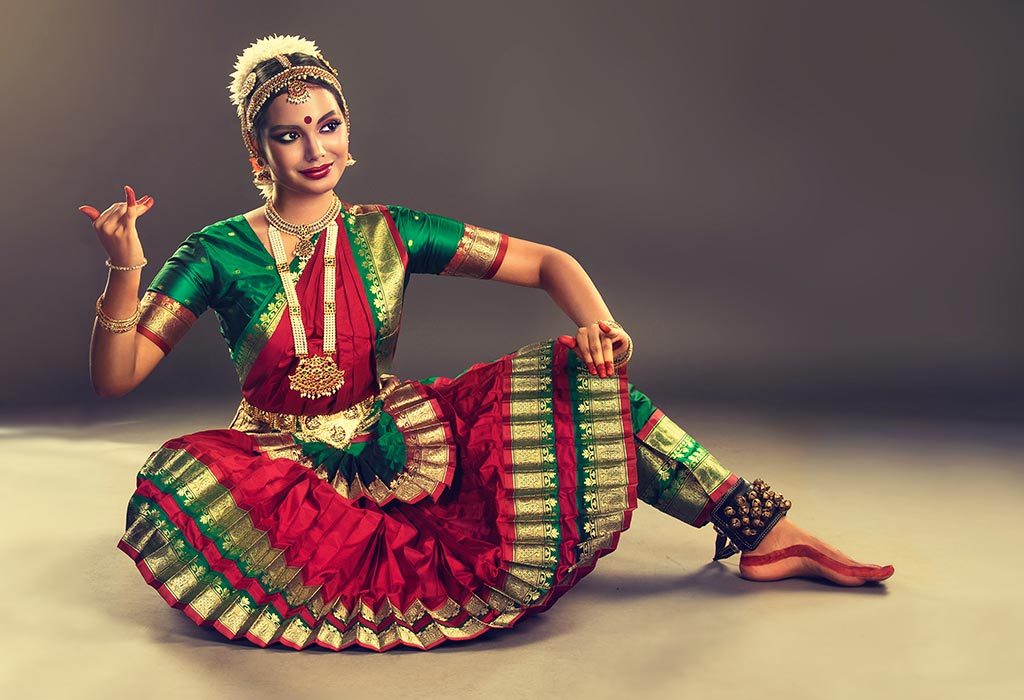 4. Show Them the Diversity of Indian Culture
Children will not understand the diversity of Indian culture until and unless they are exposed to it. They should get an opportunity to see the customs and traditions followed across different states of India to understand the essence of 'unity in diversity. They might forget what they read, but the imprints of whatever they see will remain in their minds forever. Therefore, take your kids to different states of India. Let them hear different languages, try traditional foods of a state, and see how people dress. The more the kids explore the more curious they will be to learn.
5. Narrate Stories of the Past
In your free time, narrate stories highlighting Indian values and culture to your kids. If they understand the morals of the stories and different characters, they will be able to relate with them. Our country has rich and vivid history, so you will have many stories to help them understand more about India.
6. Teach Indian Values
One of the most distinctive features of Indian culture is the abundance of values ingrained in a person right from his birth. Polite behaviour and respect for all is taught in every household. Being respectful to older and younger persons is a very important Indian value practised in every home. Similarly talking politely is another major value which is practised always. Children should be taught not to compromise on the values. This will change their behaviour for the good.
7. Take Them to the Different Parts of the Country
Go on a vacation with your kids to the different regions of India. The natural appeal, the scenic beauty, the geographical, political, topographical differences can be well understood when seen. Every holiday, go to a new place, this way they will learn about our culture and that tourists come to our country attracted by the key features of our culture.
8. Encourage Traditional Food and Clothing
Children should develop a sense of respect for ethnic clothing right from their childhood. A get together can be planned during weekends and you can eat traditional foods and wear ethnic outfits to promote Indian tradition.
9. Teach Kids to Respect Indian Culture
Children should take pride in their own culture. They should understand that people from other cultures come here to see this renowned culture. Only when kids develop respect for their own culture will they pass it on to the next generation.
As a parent, you should try to teach your kids about the various aspects of our culture and celebrate differences. To preserve our rich heritage, it is important that our kids know about it and pass it to the coming generations. So, have patience and teach your child about our rich history and culture.
Also Read: Amazing Facts About India for Kids