504 Education Plan for Specially-Abled Children – All That Parents Need to Know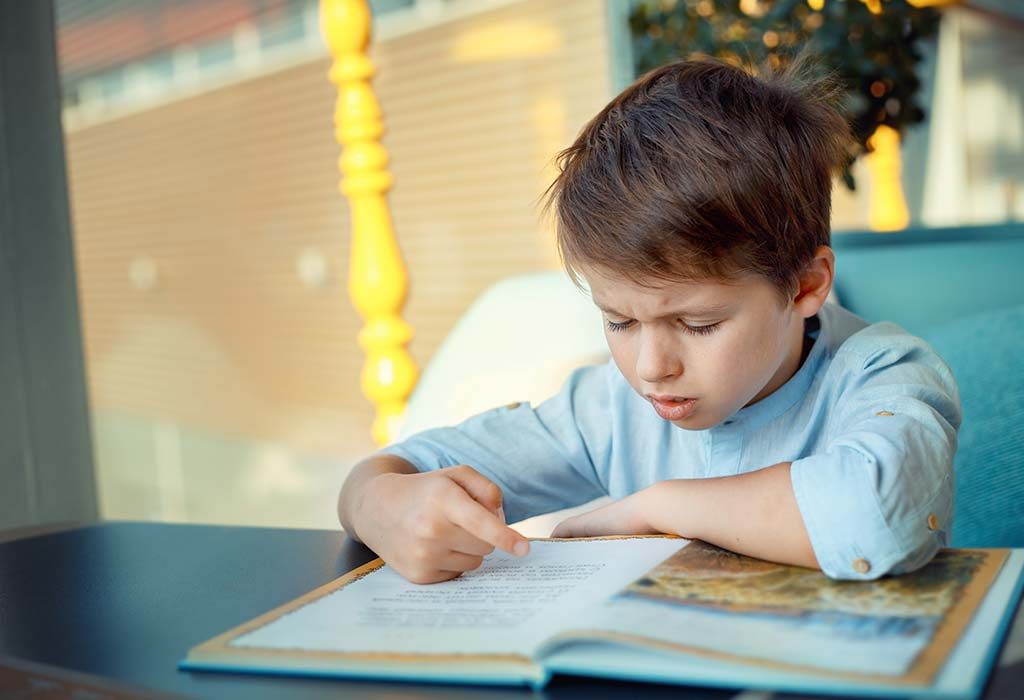 Is your kid facing any kind of physical or mental disability that is causing barriers in his learning? Well, if yes, then there some federal laws that can come to your kid's aid and help in overcoming education hurdles, and one such provision in law includes a 504 education plan! Find out what this plan is, how you can get one for your kid, and other associated aspects, in the following post!
What is a 504 Plan?
504 Education Plan is a formal plan that is developed to give the required support to kids with disabilities. It was developed in the year 1973 under section 504 of the U.S Rehabilitation Act to help the parents of kids with any kind of physical or mental disability studying in public or private schools by formulating and designing a customised education plan. The law further emphasises on legally ensuring fair treatment of such students at school. The goal of the federal law is to provide students with disabilities to participate freely by providing them with equal opportunities and removing all barriers.
What is the Difference Between IEP and 504 Plan?
Both IEP and 504 plan are designed to help students with disabilities by adapting to their special needs, however, both these plans are quite different in their approach. A 504 plan includes children with a wide number of disabilities but these children may be able to participate and even succeed in regular curriculum or general classrooms. On the other hand, an IEP is designed for students with special diagnosis and who are also in need of special educational needs.
Another point of difference includes accommodations, which means a 504 plan only provides a couple of accommodations that the school may agree to provide for the child, whereas an IEP is a legal binding that the school gets into, which includes specialized accommodations, goals, and objectives associated with the educational setting to assist the child.
How to Know If Your Child's Disability Qualifies for This Plan
Your child is eligible for a 504 plan if he will be able to learn in a typical educational environment if he is provided with appropriate facilities or accommodations. This also means that if your child has any kind of intellectual disabilities then he may require an IEP, however, if your child suffers from asthma or diabetes then a 504 plan will be more helpful.
As per section 504, a disability can be a physical or mental impairment that can substantially limit one or more than major life activities. The major life activities are the ones that are important for day-to-day functioning. Here are some examples of disability:
Breathing and walking.
Thinking, concentrating, reading and communicating.
Standing, bending, eating and sleeping.
Hearing, speaking and seeing.
Working and learning.
Performing any kinds of manual tasks.
Self-care.
Performing major body functions that include functions such as digestion, brain, respiratory, neurological, bladder, circulatory, etc.
Can You Ask Your Child to Be Evaluated for 504?
If you feel your child is not benefiting in school because of his physical or mental impairment, you can consider a 504 plan. You can ask the school to evaluate your child for a 504 form. You will have to make the request in writing and the school will then make arrangements for evaluation on whether or not your child has any kind of disability that requires special accommodation, services, and aids.
Are Parents Required to Provide a Medical Diagnosis for the 504 Plan?
It is important for the parents to understand a few things about the medical diagnosis. The first and foremost thing to know is that a school cannot demand or ask the parents to produce any kind of medical diagnosis to prove the child's disability, however, any kind of information provided by the parents can help the evaluation team in understanding the child's special needs and requirements. Secondly, a school can request the parents for the medical evaluation of the child, in case the evaluation team requires the medical information for making the plan for the child. Also, a medical diagnosis always does not mean that a child requires a 504 plan. And the doctor examining your child cannot suggest a 504 plan, it is only up to the school evaluation committee to decide and finalize whether a child qualifies for a plan or not. But the information provided by the doctor is something that the evaluation team considers before chalking out special support, requirements, and benefits of 504 plan for a child.
How to Get the 504 Plan
Getting a 504 plan is much simpler than getting an IEP. However, the rules may sometimes vary from one school to another. It is not mandatory for the kids to undergo a complete evaluation to get a 504 plan but many times it may be required, for example, to get a 504 plan for anxiety. Rather many times the school may only suggest this plan if your child is not qualifying for the special education requirements but still needs some kind of support in learning.
The school usually looks for information about the concerned student from various sources and one of the important sources can be a medical diagnosis of the child. Apart from the medical diagnosis, the school may also like to refer to the concerned teacher's recommendations, test scores, and grades.
If you want, you can also consult the district 504 coordinators for a 504 plan for your child. The written request has to be filed for the same. The meeting will follow that will help in deciding whether or not a child eligible and if yes then what kind of support and services should be offered to the child.
Sometimes parents and school officials may disagree on the eligibility criteria of the child or parents may ask for a 504 plan review. Under such cases, the parents are free to file an appeal in the U.S Civil Rights office or at the school district.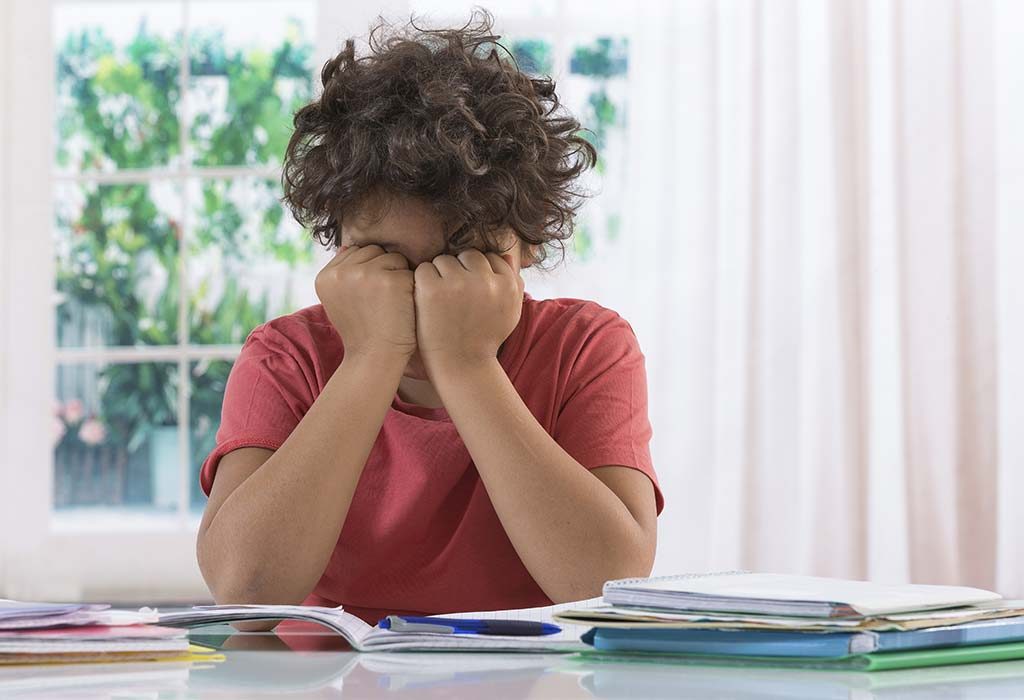 Examples of Accommodations Available Under 504 Plan
Here are some 504 plan examples:
Providing for a tutor to help the child with his assignments.
Providing a quiet place or extra time for doing homework or taking the test.
Assisting the teachers to take special training in helping a child with a disability.
Providing special technical assistance to help the child (that can include text-to-speech aides, voice-to-text-technology, etc).
Also, providing an allergen-free education environment to the child can be a part of the 504 accommodation plan.
When Can 504 Plan Be Terminated?
The parents have fewer safeguards and legal rights in a 504 plan, which means that the parents need to be proactive in their dealings. The school may sometimes change the accommodations provided to your ward if it is felt that they are no longer required, there is a change of school or it is felt that some other aid could be more beneficial for your child.
In most cases, schools will have valid reasons to make changes or terminate any kind of accommodations provided to a child but sometimes the reasons may make no sense. You have all the right to question the school for any termination or changes in the accommodation.
As parents, you are within your rights to choose any school, whether private or public for your child. However, it is important to understand that the rights of students with disabilities may not be the same in public and private schools. Therefore, you must find out about what your child's rights are before you enrol him in any school.
A 504 plan is an effective tool that can help your child in receiving what he may require to learn and receive instruction in a classroom. These accommodations can help your child to enjoy his school days with his classmates. If you haven't thought of this plan until now, well, do give it a thought!
Also Read:
Schooling for Kids with Autism Spectrum Disorder
Effective Ways to Help Your Kid Succeed in School
Working Tips for Effective Education through Homeschooling