Schooling for Children with Autism Spectrum Disorder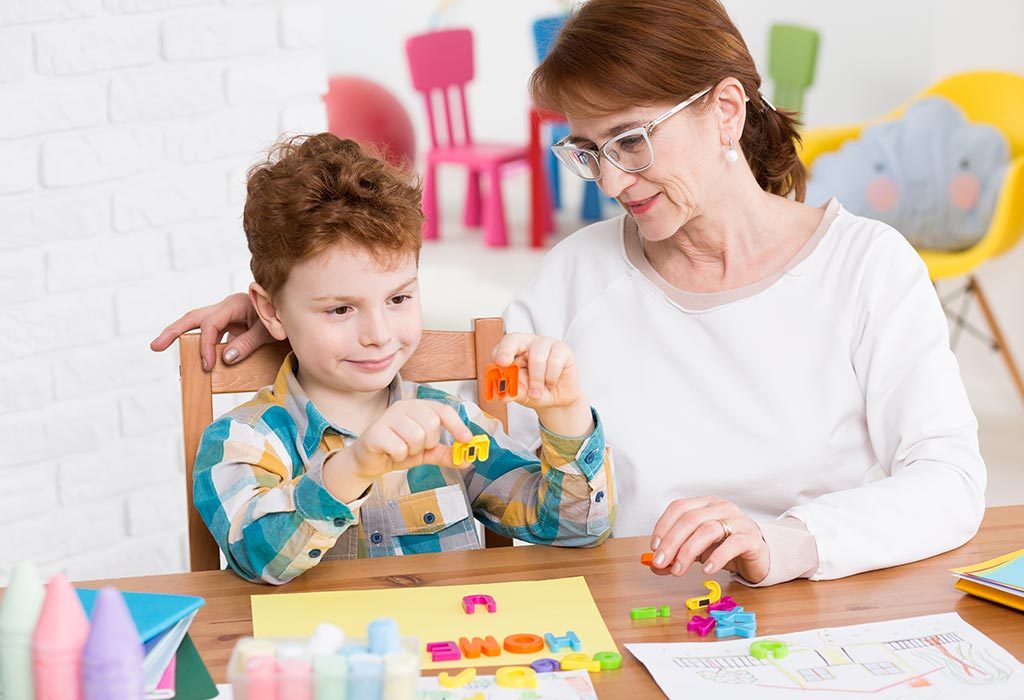 Children with autism have the right to learn and get the same educational opportunities as all the other children. In fact, education and learning opportunities may help them develop new skills like, speech, language, communication, social interaction, etc. Schooling also helps them in holding professional careers and living their life independently and with dignity.
Being Autistic does not mean that a child has to forego his right to live and lead a simple life. Autistic children too, with appropriate help and guidance, can gain education and excel in life like other children. However, parents of autistic children often face a lack of knowledge when it comes to various options for schooling. This, coupled with lack of awareness, creates a stigma around these children and often ends up denying them the opportunities to grow in life. The truth, however, is not just special schools, even mainstream schools can be autistic child friendly and provide equal opportunities for these children as normal children.
Schooling Options Available for Children with Autism Spectrum Disorder
Many children with ASD, enter mainstream primary schools, be it private or public, just like other normal children. However, it should be noted that simply being able to function in a mainstream classroom doesn't mean that autism-related disabilities don't hinder them in any way. Many of these children quietly struggle and find school difficult as they face problem understanding what teachers expect of them or become the object of social ridicule.
Factors To Consider Before Choosing a Mainstream School for your ASD Child
1. Assess Your Child's Needs
Get a neuro-psychological evaluation of your child done, which can yield information concerning intelligence, language learning and communication skills, attention, health, vision, hearing, motor skills, recognition of facial expressions, learning and memory. This assessment will help the school in understanding your child's needs and modify the curriculum, obtain the services of a special needs teacher, etc.
2. Access To Specialist Teachers
A child with ASD may find it difficult to cope up with the curriculum, homework or teacher's instructions. Furthermore, these kids need extra care and attention, which they can get from educators who are specially trained.
Hence, parents should find out if the school has specially trained educators who can offer individualised help to the child. Teachers may modify the curriculum to facilitate easy learning, give different homework to your child, and/or form small groups where children can learn at their own pace without being pressurised.
3. Access To Special Services
Your child with ASD may need additional services along with the traditional classroom learning, like physical, speech and language, or psychological therapies. Hence, find out if the school provides those services.
4. Accessibility of Staff
You need to be able to talk to the school staff about your child's progress on a regular basis. Hence, finding out if the staff is available and accessible for regular communication or whenever you have concerns regarding your child is very important.
5. Visit Schools
Visit schools and find out the following information before you take the decision of enrolling your child in any one of them:
Understand the school's education plans for children with special needs to decide how relevant it would be for your child. Also, find out how often the plans are updated.
Talk to parents of children with ASD to find out their experience of the teachers, support staff and the readiness of the school to address concerns.
Does the school adapt to the changing needs of children with ASD as they grow and develop?
Does the school have the facility of arranging for classes specifically for students with ASD? This means that apart from some lessons in mainstream classes, your child will get more specialised training and support in specialist classes.
Observe children during the lunch break or play time to know how other children behave with children with ASD.
6. Special Schools
It is not always possible for a child with ASD to be able to cope up with the demands of a mainstream school. A child with special educational needs requires the teaching facilities and resources of a special school. Such schools have education programs to fit the specific needs of children with ASD.
7. Private Schools
These schools have individualized education programs that are designed based upon the evaluation of a child's disability. The school staff hold meetings with the parents to understand a child's abilities, problem areas and needs, and then establish a program that suits the child's needs the best.
8. Home-Schooling
Sometimes, parents may decide to home school their child for reasons like lack of a good special needs school in the vicinity or if they feel their child's particular academic or behavioural needs will not be correctly met in a school. However, if you choose this option, you will still need to provide ample opportunities to your child where he can learn and practise his communication and social skills with children of a similar age.
Earlier, there was a lack of good educational opportunities for children with ASD, because of which these children grew up to be dependent on others. However, with more awareness, early and intensive intervention, more and more children are receiving appropriate education, that not only helps them in holding professional careers, but also allows them to live their life independently and with dignity.