World Poetry Day 2023 – History, Importance and Celebration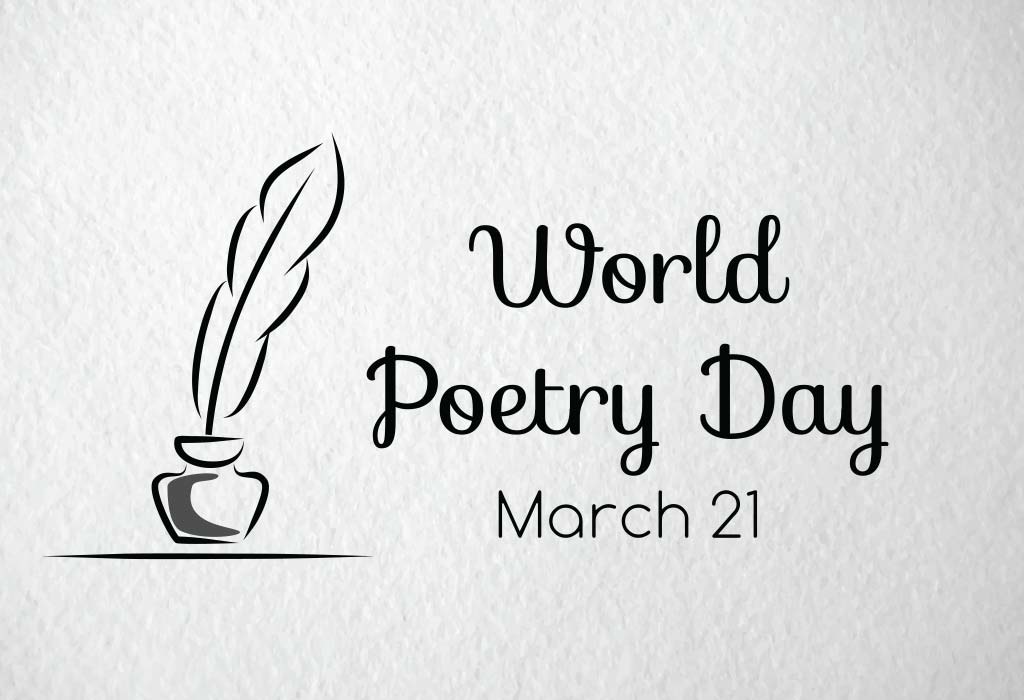 Throughout history, poetry has existed in every culture all over the world. In both simple and complex forms, poetry has been used as one of the most powerful tools for bringing about activism and change, or expressing love and loss, or narrating stories and anecdotes. Poetry can change the way people see the world, inspire others, and restore the bonds between people.
World Poetry Day aims to appreciate this very sentiment that poetry can create, thereby forming meaningful relationships and expanding one's mind about history and cultures.
What Is World Poetry Day and When Is It Observed?
World Poetry Day is observed on 21st March every year, to appreciate one of humanity's greatest methods of artistic expression. This particular day is celebrated to promote the teaching of poetry and the creation, publishing, and reading of this form of writing around the world.
History of Poetry Day
World Poetry Day was founded during the 30th General Conference session of UNESCO held in Paris in 1999. The aim was to promote poetry as a means to communicate across all borders and cultural differences, and since then, it has accomplished just that. Those present at the conference had the ambition of supporting linguistic diversity through poetry, and increase awareness of endangered and dying languages. The first World Poetry Day was commemorated on 21st March 2000.
World Poetry Day is organised by the United Nations Educational Scientific and Cultural Organization (UNESCO), a United Nations division that promotes cultural advancement through communication, effort, and passion.
Importance of World Poetry Day
In today's modern world, poetry may be considered old-fashioned by some. And that's why the aim of this special day is to encourage the return of poetry's traditional formats, portray an attractive image of poetry in the media, and support small publishers of poetry.
Celebrating World Poetry Day is important because:
1. Poetry is meant for everyone.
Most of the time, people are hesitant to give poetry a shot, thinking it might be difficult to understand. But, there's a poem out there for everyone! Thinking about taking some time to relax and simplifying your life? Read the works of Henry David Thoreau. Looking to reading something about victory and overcoming hardship? Try Maya Angelou's writings. Want a silly little something to remind you of your childhood? Shel Silverstein's works are just for you!
2. Poetry is everywhere.
Did you know that if you're a big fan of music, then you're secretly a poetry fan, too? The rhythms and sequences of poetry are similar to those of your favorite pop or rap song. Just like poetry, songs convey emotional messages and meanings with a few extra beats and melodies. Songs even use a lot of the same writing devices as poems, like alliterations and metaphors.
3. It gives rise to a new generation of poetry lovers.
On the occasion of World Poetry Day, schools worldwide take time to celebrate poets and poems and get their students excited about new writing styles. Poetry slams, poetry competitions, and readings are organised to give new and emerging poets opportunities to exhibit their talents!
World Poetry Day Celebration and Activities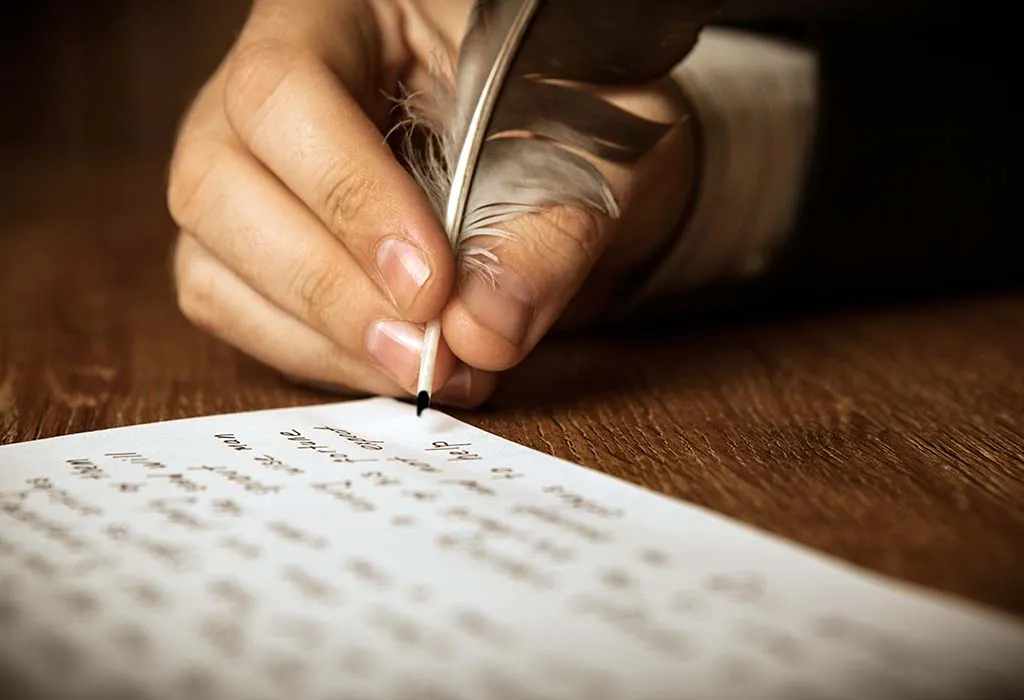 Here are some fun ways in which World Poetry Day can be celebrated.
1. Write your own poem.
There's nothing more satisfying than penning your own poem. Completing a poem and reading the result gives you that feeling as if you've just completed a complicated crossword puzzle and drew a beautiful watercolor painting simultaneously! Give this a try!
2. Act out a poem.
Performance is a fundamental part of spoken poetry. A poem should be narrated out loud and heard in all its dramatic glory. Assemble a group of friends, and act out any one of the many famous poems out there. You could design costumes, and put on a complete performance for your family and colleagues.
3. Celebrate every culture.
One of the objectives of World Poetry Day is to celebrate traditions and cultural diversity. So, make sure you have a selection of poems from around the world. You can ask those who speak different languages to share a poem, lullaby, or song from their mother tongues.
4. Invite a poet.
You can invite a well-known poet to a programme organised at your workplace, school, or college. Apart from seeing an author of beautiful poems in person, it will be a great opportunity for networking and understanding the poet's thought and writing process.
5. Organize a show and tell event.
Ask everyone to bring in an object.It could be something quite ordinary. This object can be used as a prompt to showcase how you use poetic techniques such as adjectives, alliteration, verbs and adverbs. For example, a basic torch could mean "A tremendous torch tantalizingly tracing its timid light across the dark ceiling."
6. Focus on audience reactions.
Responding to poetry is a very personal thing, and what appeals to one person may not appeal to another. Ask everyone individually – How does the poem make them feel? What do they like or dislike about it? But, ensure you do not judge their replies.
7. Memorise a poem.
Reciting a poem to yourself or somebody else can be quite rewarding. Sometimes, it's easier to express how we feel with someone else's words than our own, especially if they're put together beautifully!
8. Visit a bookshop or local library.
Almost every library and bookshop will have an event to celebrate World Poetry Day. So, drop in at your nearest one to take a look at what's going on. It can be anything ranging from a poetry reading session to a simple networking event for budding poets.
9. Share the poems you love with your loved ones.
Send your favorite poems to your friends and family. A great idea would be to personalise the messages, so that each one receives a different poem based on your relationship with them, or what you think they would like.
World Poetry Day Facts for Kids
A haiku, one of the most popular forms of short poetry, has only seventeen syllables. Haikus are three lines containing five, seven, and five syllables.
An epic is one of the earliest types of poetry. It is in the form of a long story or narrative, which includes many amazing heroic anecdotes.
A stanza contains 12 lines. A couplet is known as a two-line stanza, while a quatrain is a four-line couplet.
The Epic of Gilgamesh, originating from Babylon, is the oldest written poem. It is believed to be around 4,000 years old.
The Mahabharata, an Indian epic poem, is the longest poem in the world. It has around 1.8 million words.
Poetry is a fundamental form of expression that is mostly taken for granted. World Poetry Day aims at celebrating this gem through time. Here's hoping that you find your love for this under-appreciated and subtle art form! Happy World Poetry Day!