Top 10 Realistic Family Goals You Should Have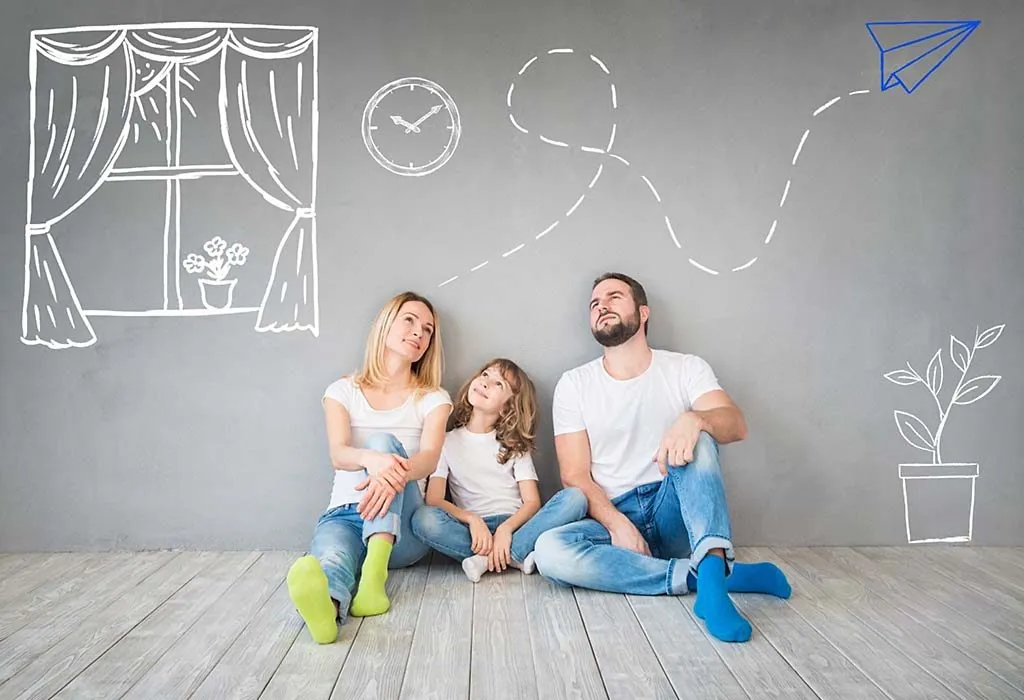 Formulating realistic family goals is integral to ensure the building of stronger and closer family ties. It should include activities that help to develop harmonious and healthy relationships among family members. Both adults and kids can contribute to the list of goals, like one homogeneous family. Children, in fact, often come up with some of the greatest inputs! Family goals can be mapped out at any time of the year, to help change the family for the best. Also, you may be surprised to realise that the goals which are likely to cast the utmost impact are not tough to achieve. All it requires is the determination and resolve to work as a team.
Why is it Important to Set Family Goals?
It's easy to become busy and lose ourselves in the chaos of life, so much so that we may lose sight of the bigger picture. People tend to fall into a rut, and merely move from one day to another without considering things that may matter the most in life. It may be vital to draw up family goals for the following reasons:
A family that doesn't plan for the future may not move forward or progress well. Conceiving family goals allows us to invest wisely in the family'success by taking concrete steps to attain common goals for every individual's happiness.
Family goals can help strengthen family relations between husband-wife and parents-kids, so that the whole family may function as one unit to achieve together.
It can help create valuable teaching moments, wherein parents become true role models by presenting real-life examples for their children, to imbibe morals and values to shape their bright future.
Children may understand the worth of creating goals in life, develop team building abilities, and gain a sense of responsibility, as they feel valued and have a definite say in the functioning of the family team.
Children may learn key life skills, including the art of communication, self-discipline, perseverance, and commitment, as the family navigates and strives to complete the framed goals apart from being better prepared to face the challenges of life.
Family Goals That You Must Set for Your Family
Here are a few family goals ideas that you may wish to take up for your family:
1. Daily Goals
You may like to start with making daily family goals like waking up early and retiring to bed on time. You can incorporate daily pray or meditation time for the whole family. You can devise simple routines like try and eat at least one meal together, prepare ahead for the next day, nightly story time, or simply sharing stories about the day spent with each other before calling it a night.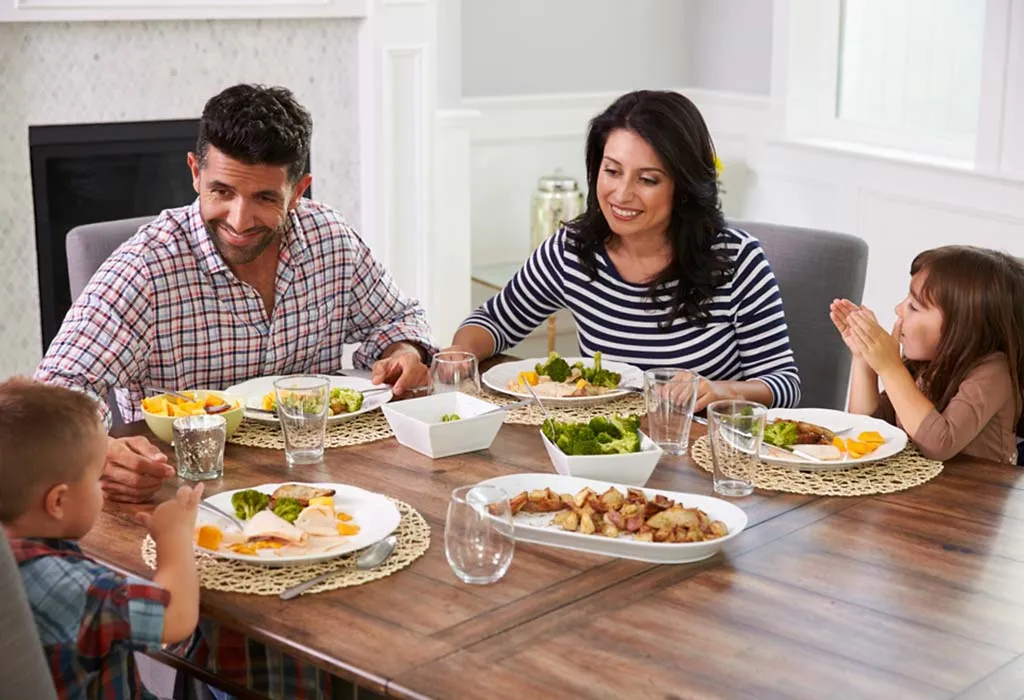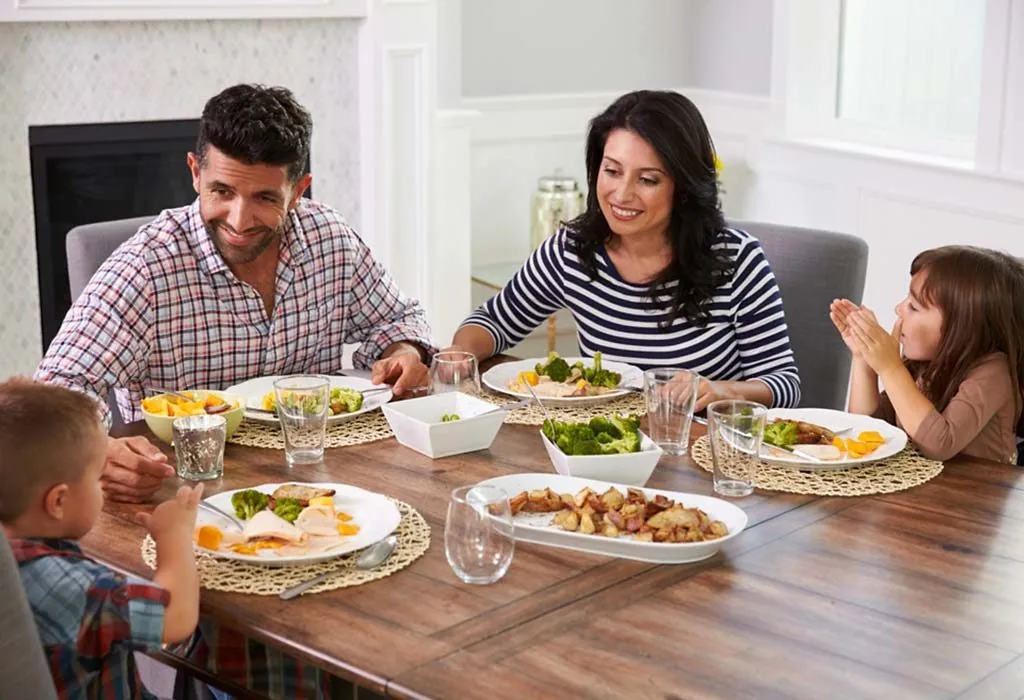 2. Health Goals
Health can be one of your yearly family goals. The entire family can work hard together to improve their health by indulging in healthy activities. You can do so by creating time each day with your kids to play sports like playing football or badminton in the backyard. Parents can go for walks while kids cycle or play in the park. You can opt for healthier meals by making better food choices. Consider changing activities or including new ones every two weeks, to prevent things from becoming monotonous.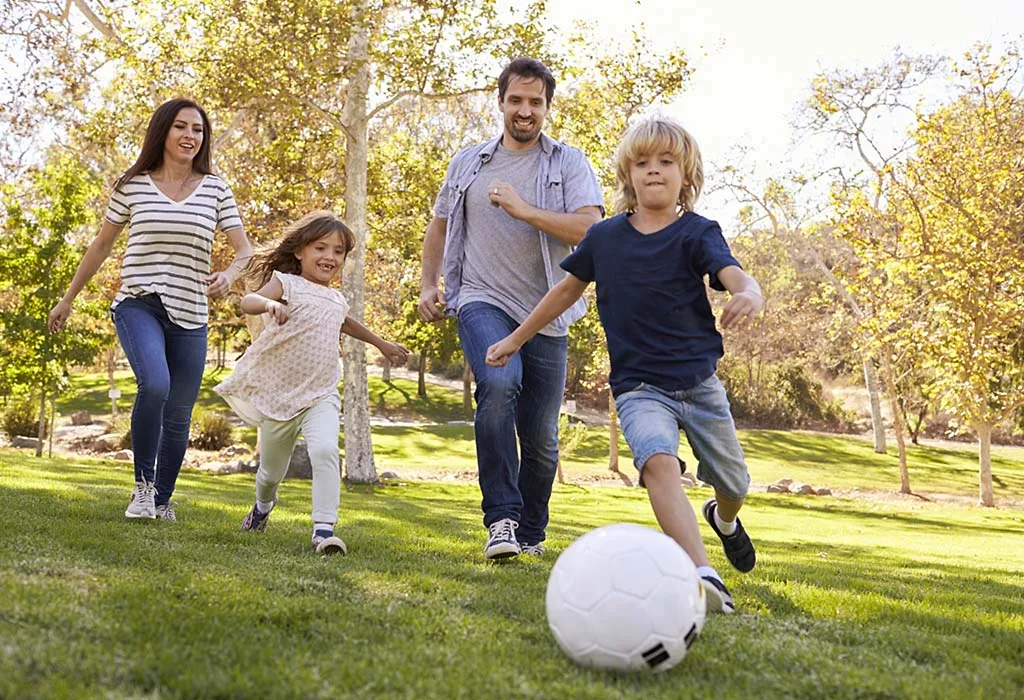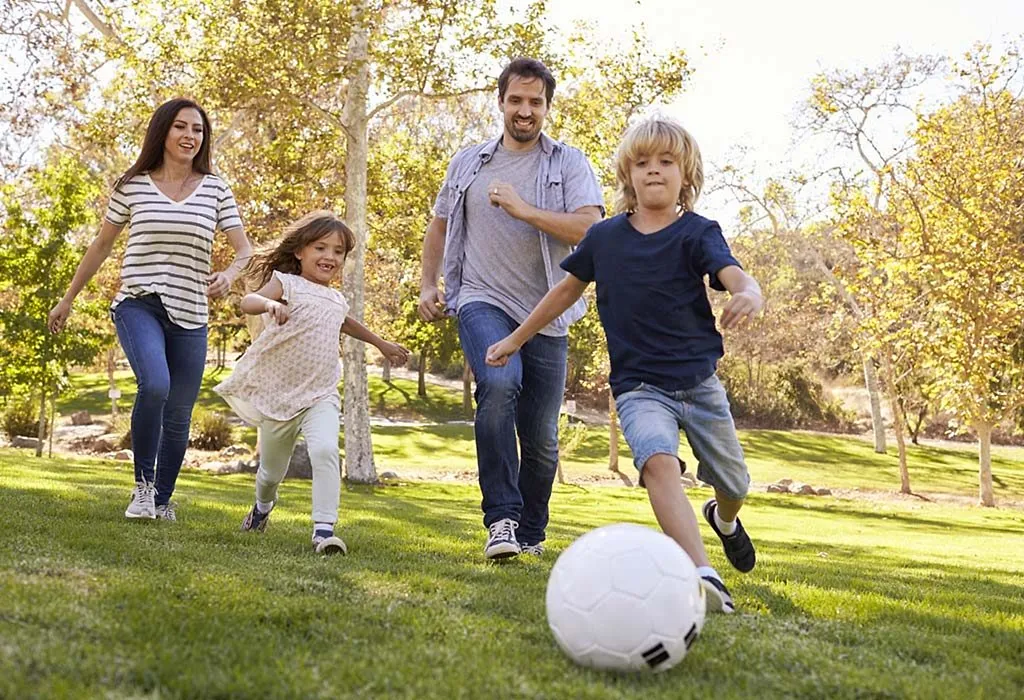 3. Financial Goals
Managing finances of the family can be quite challenging, given the rising inflation and cost of living. Therefore, strategising finances can be one of the long-term family goals. The family must sit down to compose ideas for a budget, to keep track of the income, expenditure, and savings. The family can plan family activities better like kid's education, vacations, sports, and unexpected expenses, by viewing the earnings and spending.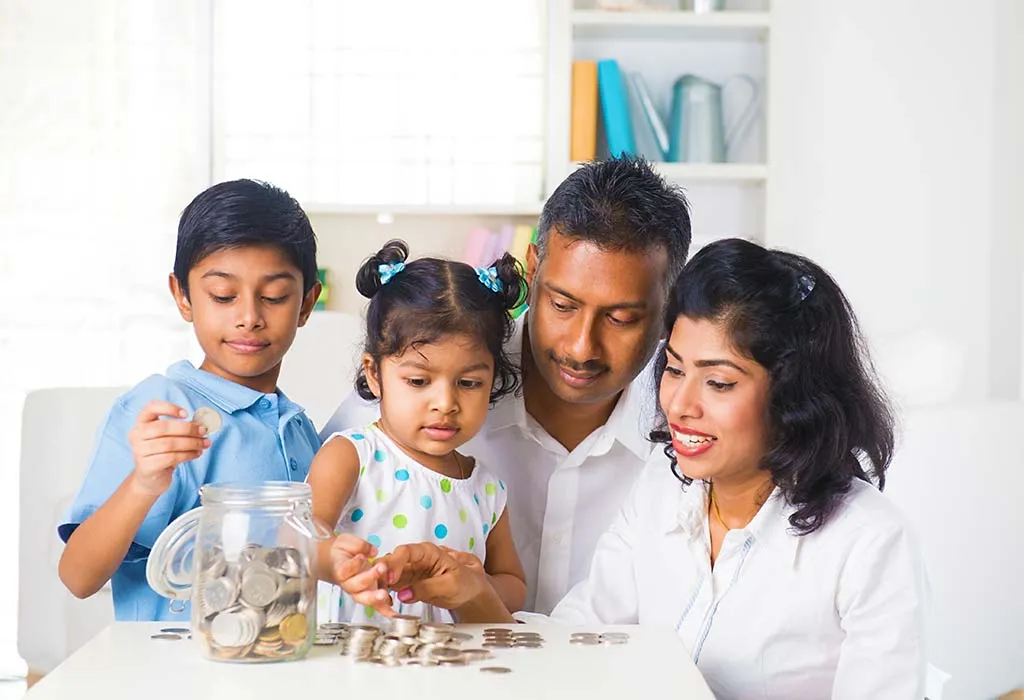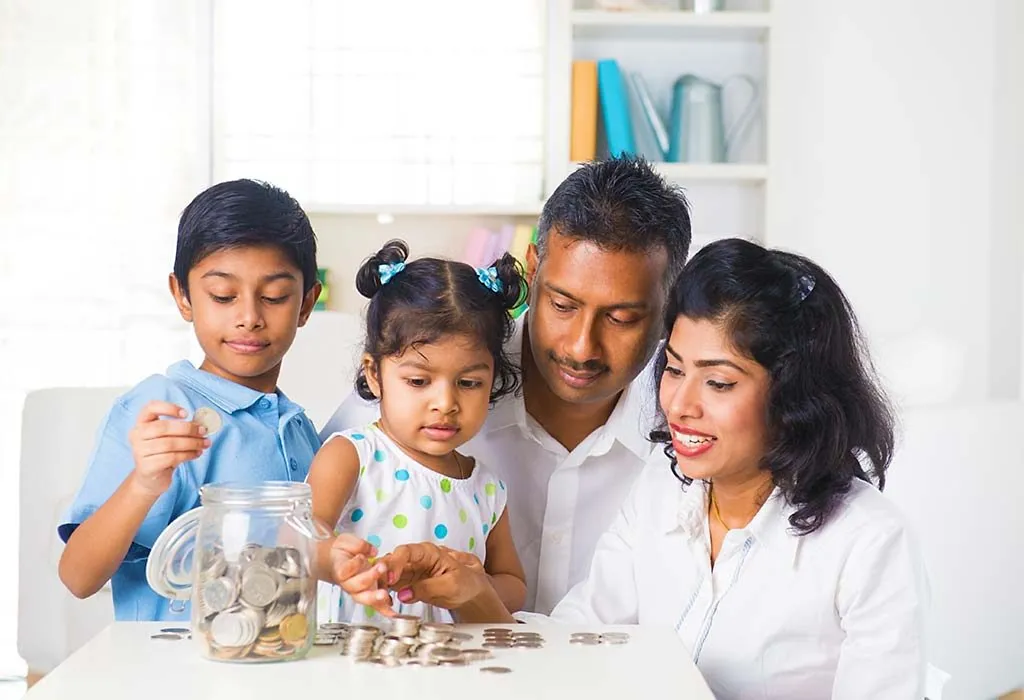 4. Becoming more Organised
You may like to ponder over inventing a system for chores at home, to ensure that they happen smoothly. For example, there can be a place fixed for putting the car keys or collecting dirty clothes to be washed. Getting organised as a family can take off the pressure that may arise due to managing daily chores. If the family members are clear about their responsibilities and duties, like an older kid may be assigned the task of taking out the garbage, younger children can help with cleaning of the house, setting the table for meals, etc., life can be a breeze.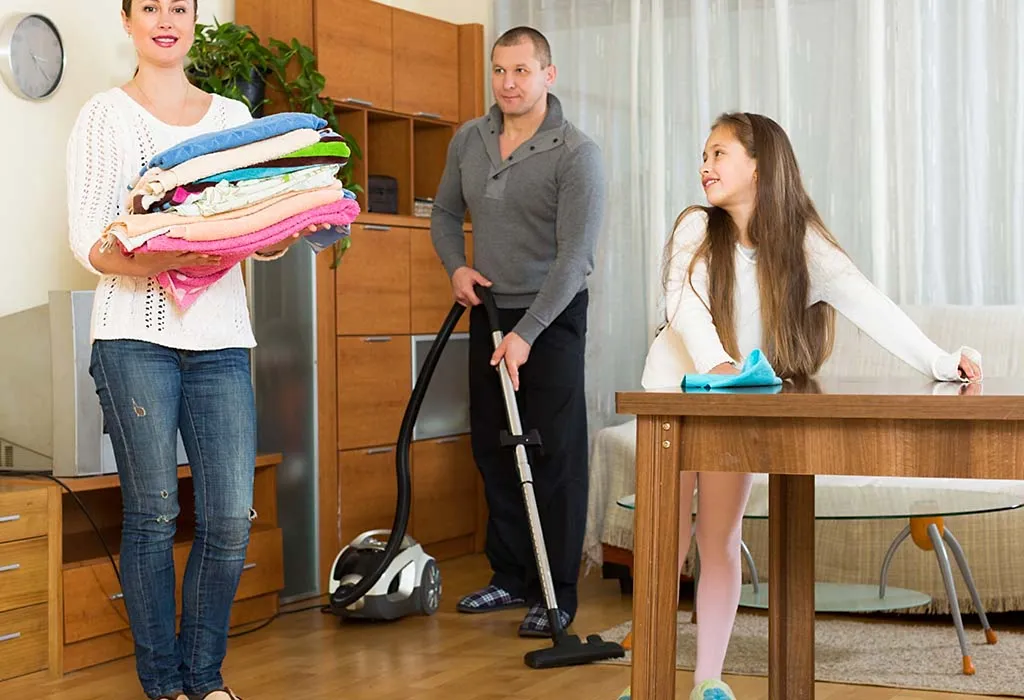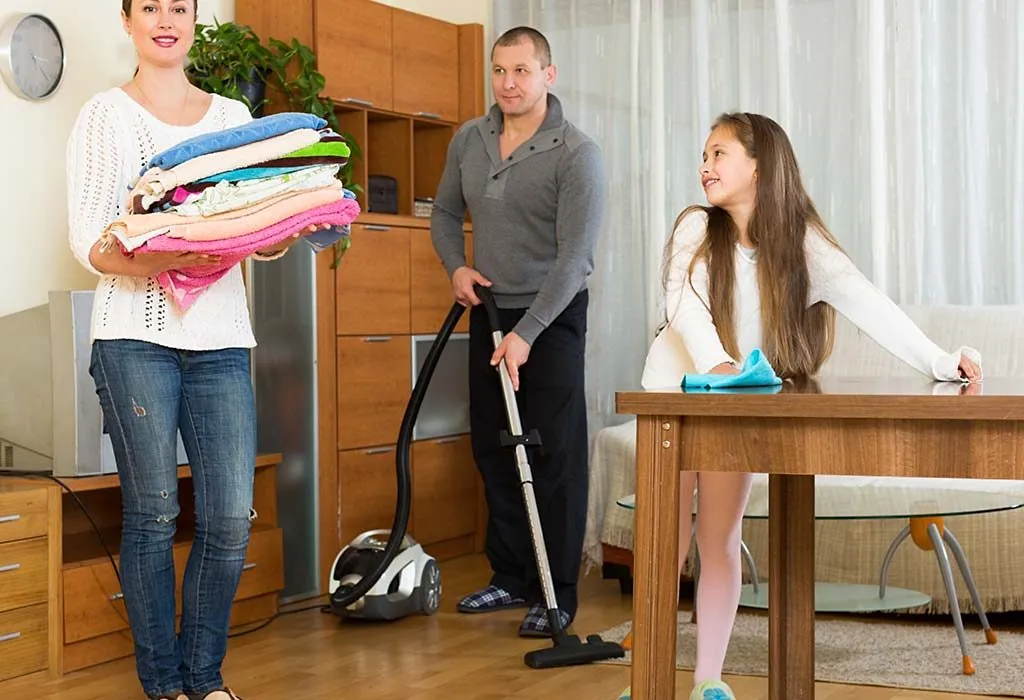 5. Relationship Goals
Adults tend to put all their energy into their children, often leaving very less time for themselves or anything else. Coining family relationship goals can help you make time for your partner and socialise with your friends and relatives. You can always plan a night out or a movie date with your friends, a romantic dinner date with your partner, or family dinners for relatives. Nurturing the various relations can aid you in fortifying those bonds, thus enabling you to strengthen your support system.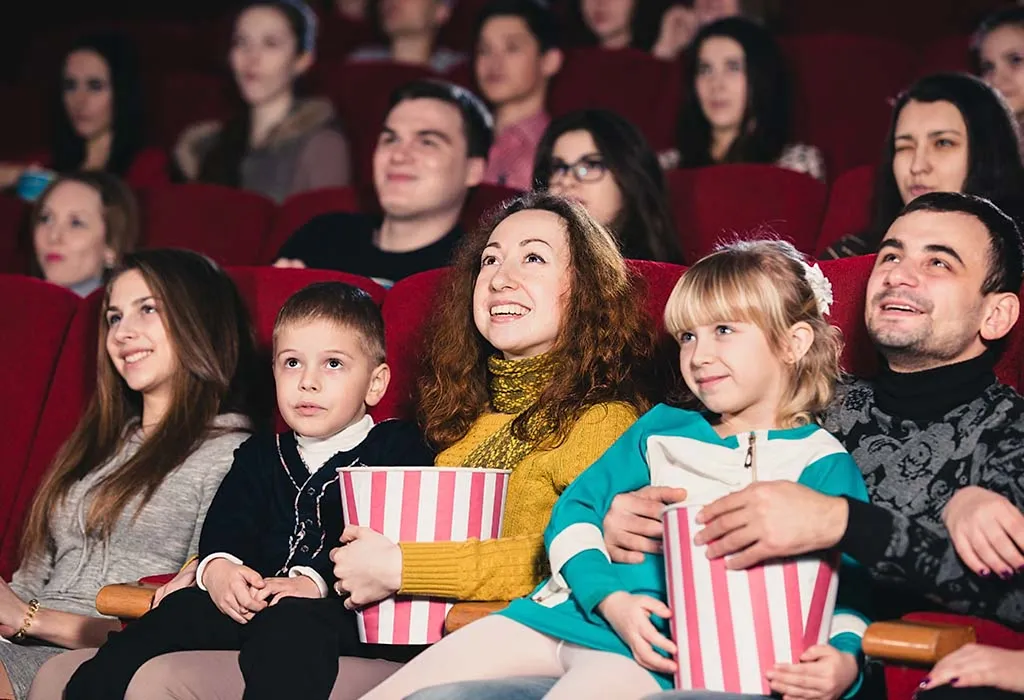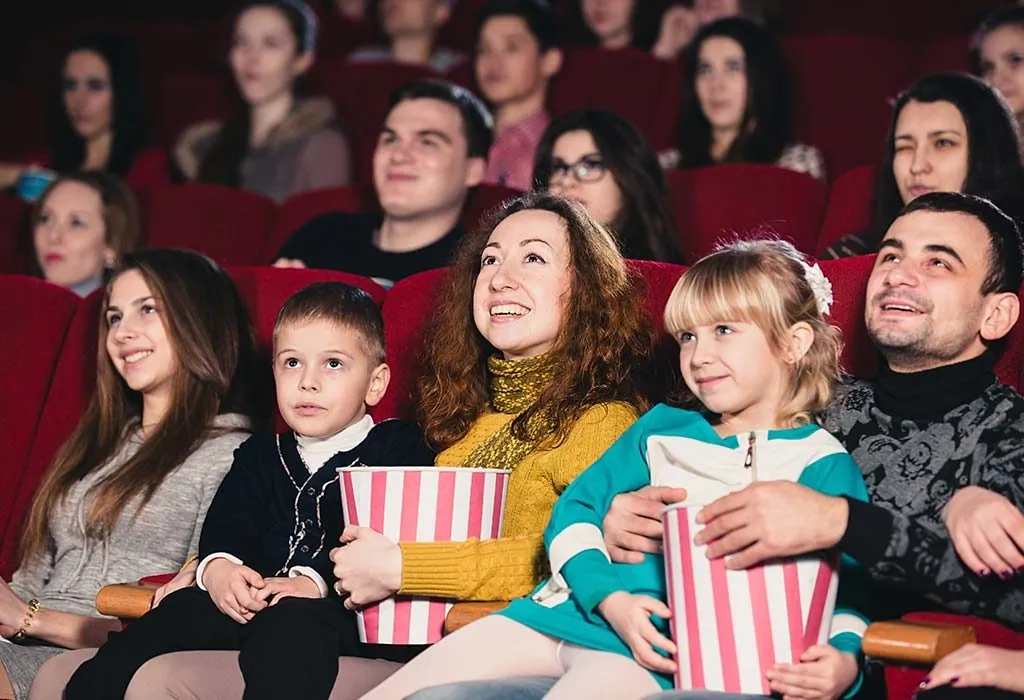 6. Downtime Goals
Our busy schedules stop us from spending quality time together like a family. One parent may be dropping off one kid to the sports complex, while the other parent may be taking the second child for his tuition, simultaneously. Conflicting schedules can pull the complete family in different directions, depriving them of any bonding time. Thus, designing downtime for the family becomes crucial, where the outside world is shut off totally, to have meaningful interactions with each other.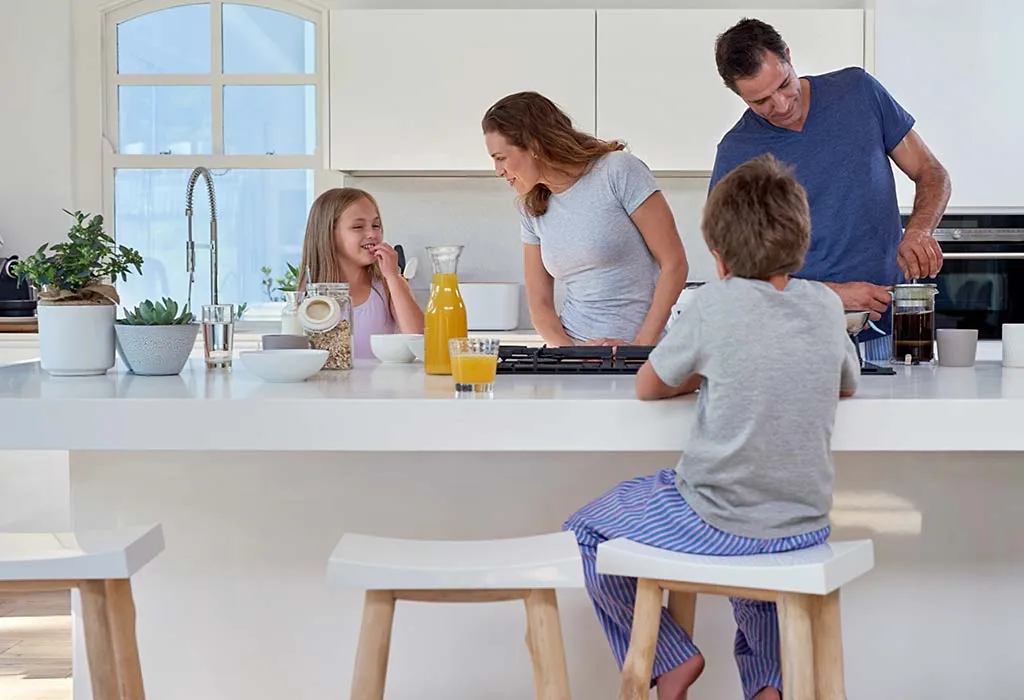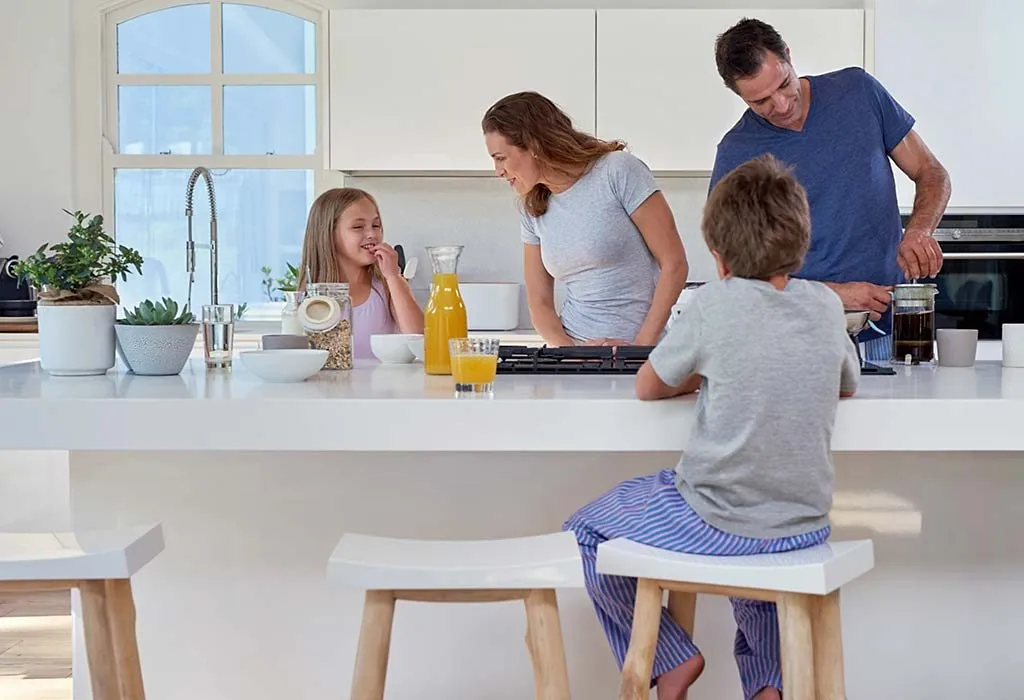 7. Vacation Goals
Hatching family vacations yearly is important for the overall happiness quotient of the family. Explore all possibilities and go in for doable family trips, taking into consideration the money aspect and time factor. Family holidays can be a wonderful way to gift your children beautiful memories and amazing experiences. It may also help children get a different and wider perspective on things in general.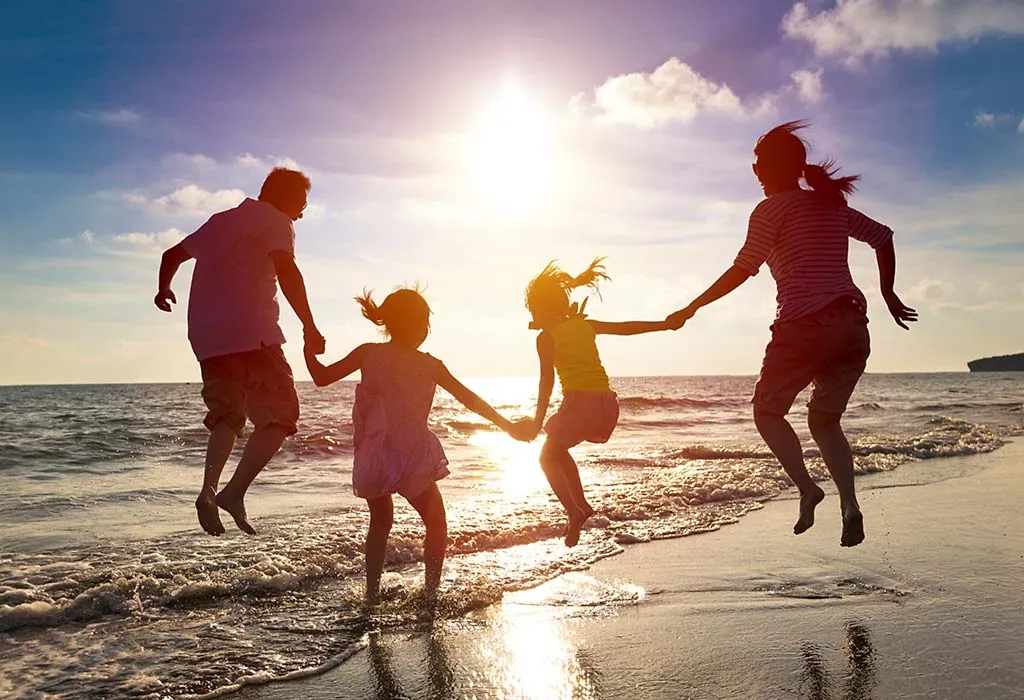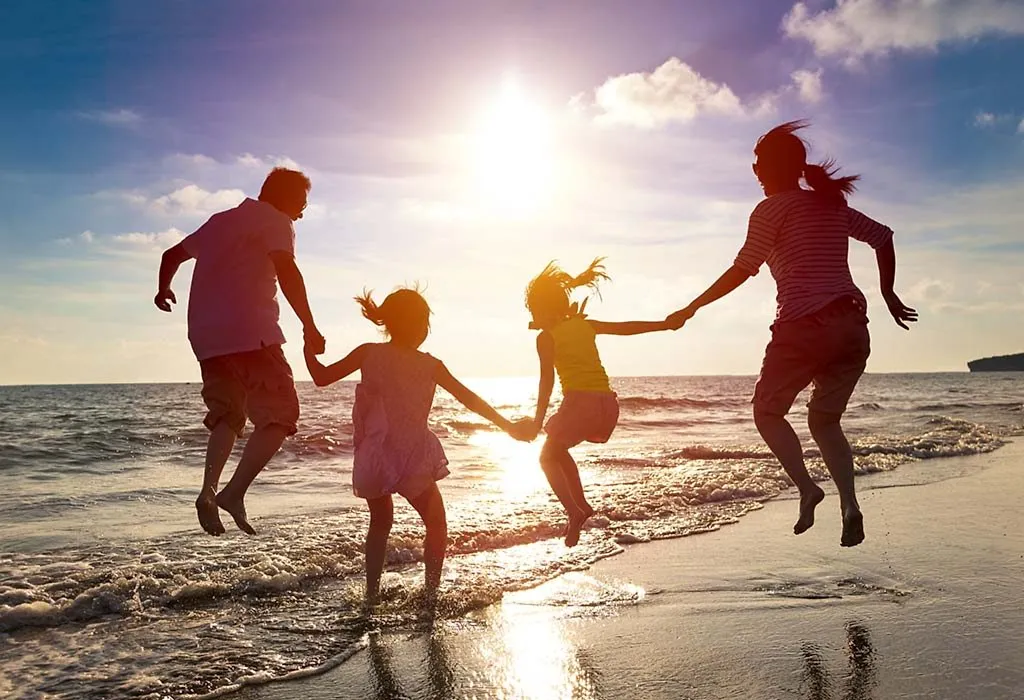 8. Academic Goals
Lay down academic goals based on kids' academic strong points and weaknesses, which may assist in improving performance, increasing confidence and motivating them to do better in the future. You can enlist the help of teachers in designing academic goals. Also, don't forget yourself! Get enrolled in the class or workshop you had planned on taking up, but could never find the time to do. It's time you take charge and stop putting off your academic goals.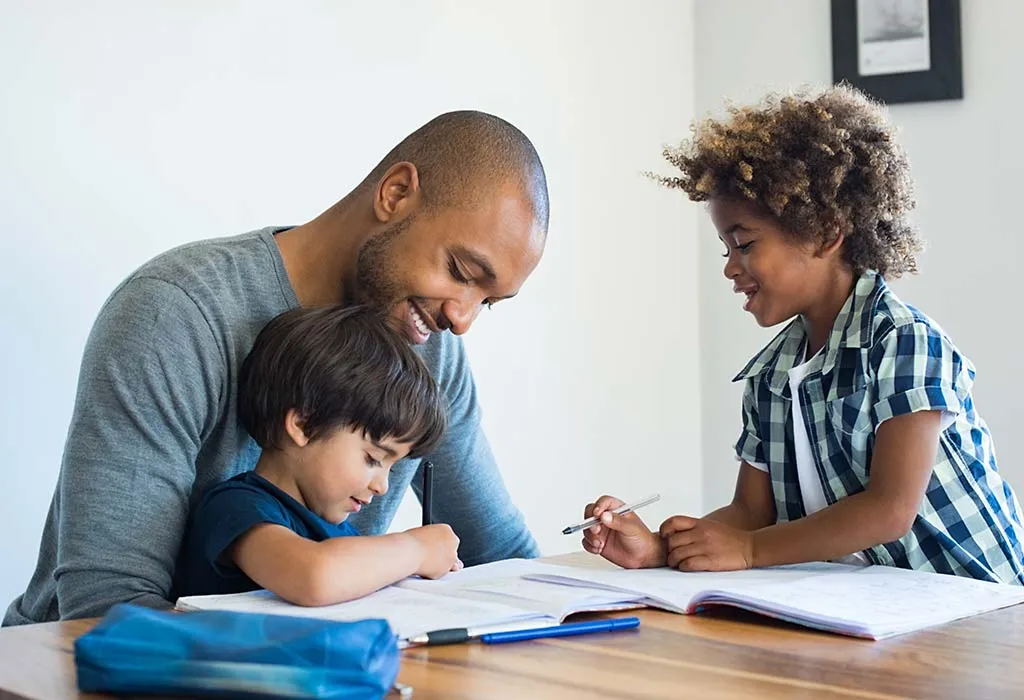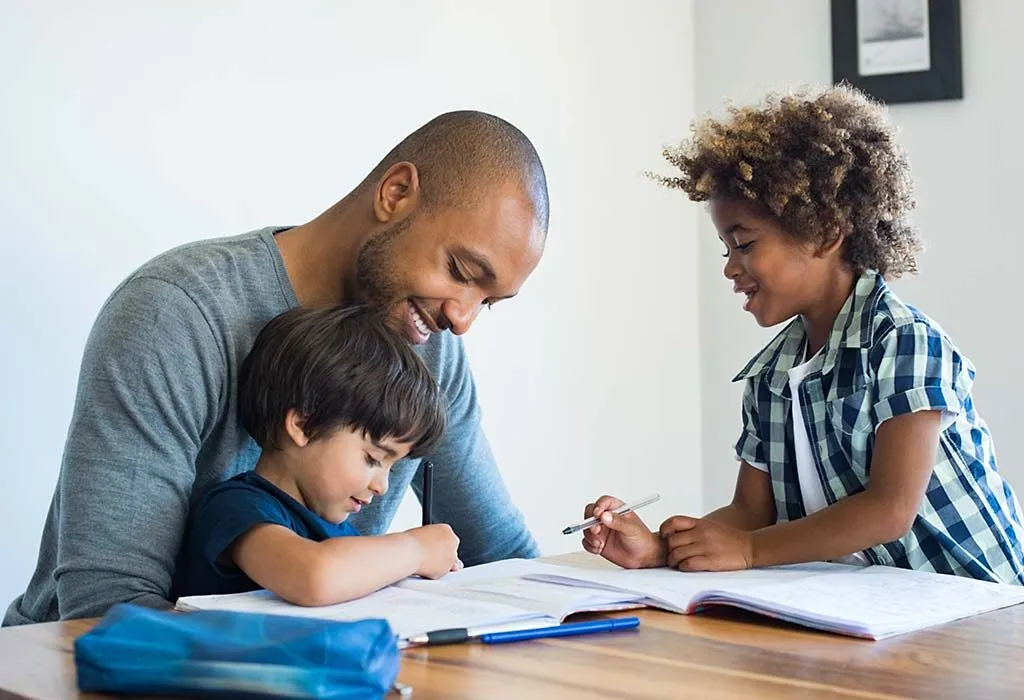 9. Reassess Electronics Time
Have you noticed how much time you and your family members spend with your respective gadgets, playing games, checking messages, or surfing social media, instead of interacting with each other? It's usually quite a lot in this day and age. The fact is, the time spent on devices can cause the family to miss out on premium family time. Thus, it may bear well to form gadget-free time zones, as one of the weekly family goals, where all family members can focus on simply being together.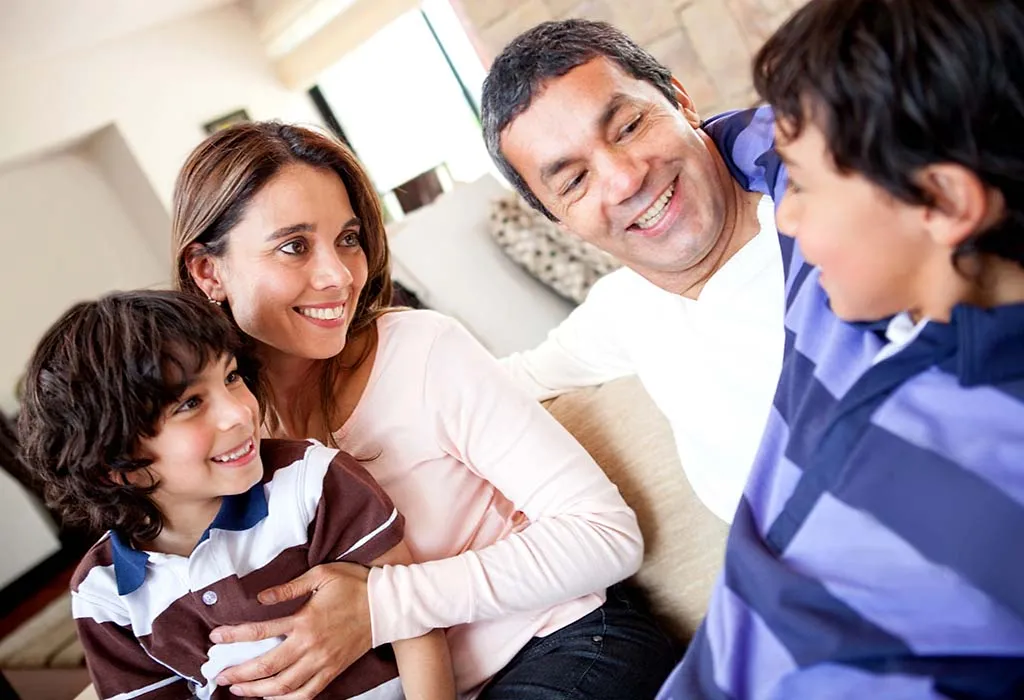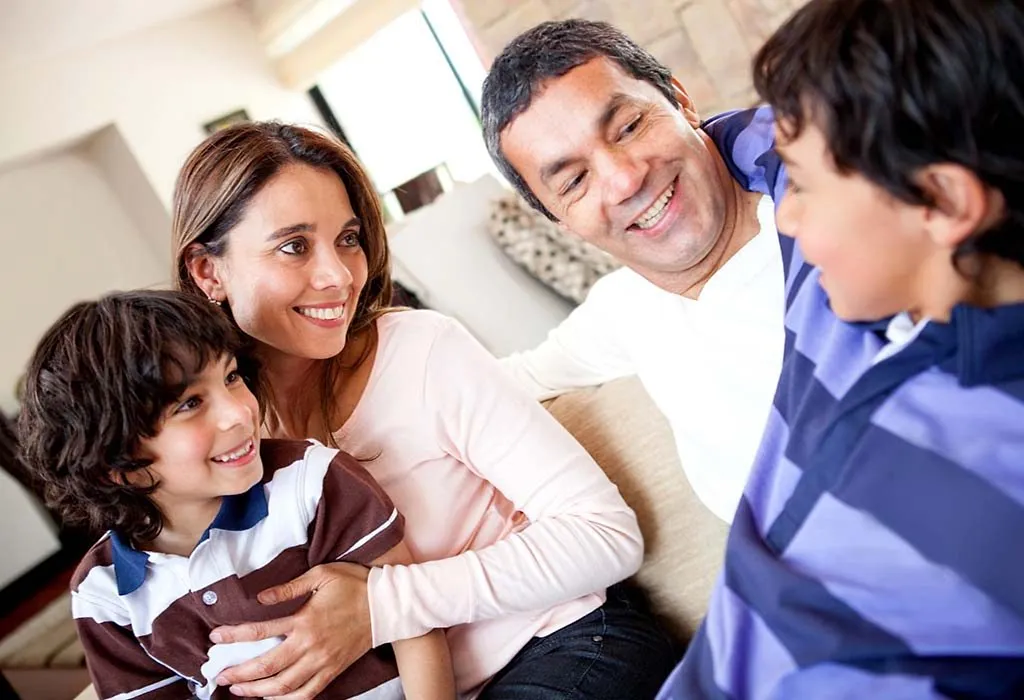 10. Serve Together as a Family
You may like to look for means where the family, as one, can participate in opportunities to help people, the local community, and society at large as part of family monthly goal ideas. It can be any activity, something as simple as de-cluttering and cleaning the neighbourhood, donating stuff to an orphanage, or volunteering at a local hospital. It may not only help develop feelings of compassion and empathy in children, but also aid in expanding their outlook towards life.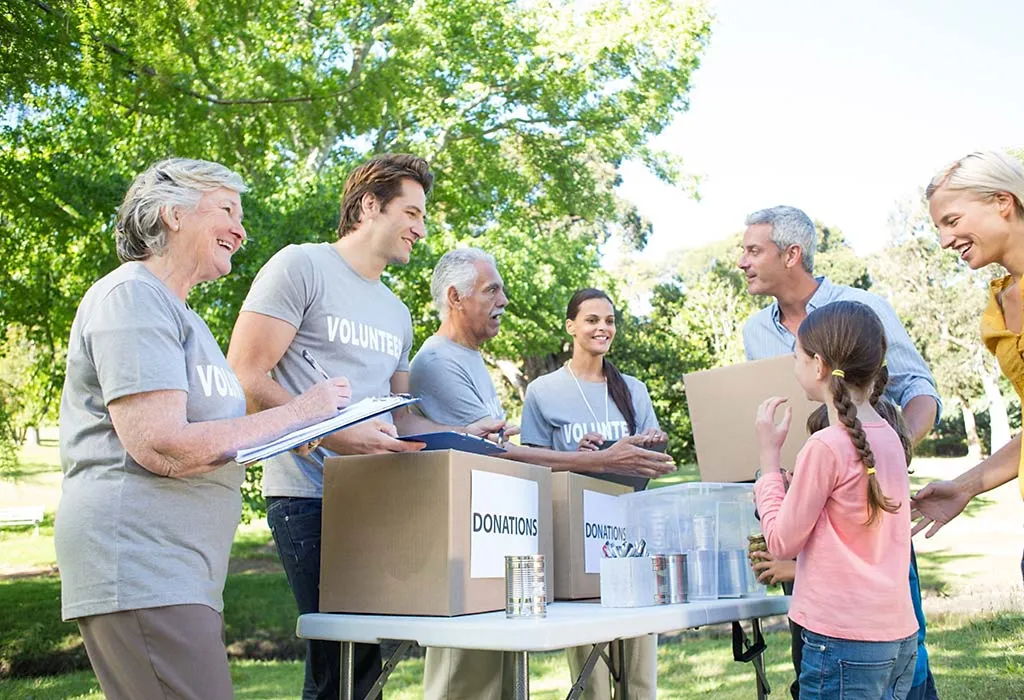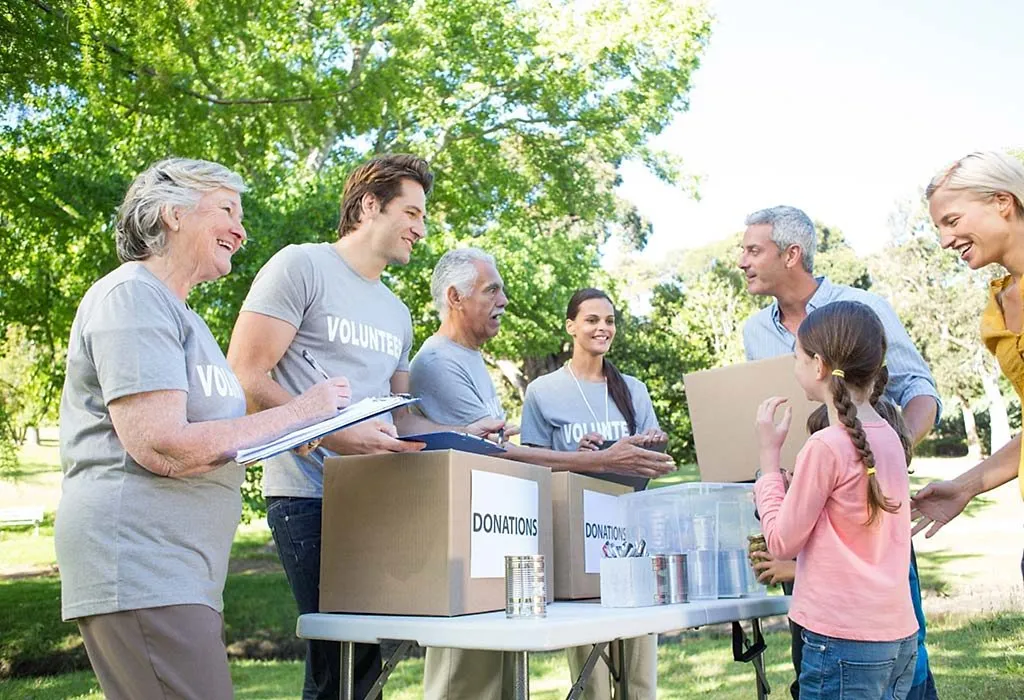 Things to Remember While Setting Family Goals
Keep these things in mind when you set goals for your family:
Each family member should be completely involved in the process of defining, setting, and reaching goals. In case the kids are quite young, you may want to think of creative ways to let them help and get included in the scheme of things.
Avoid having many goals at the same time. It is sensible to compose achievable targets, instead of being ambitious and going overboard, which can overwhelm everyone and leave them frustrated.
Choose your own pace and time for family goals. It doesn't have to coincide with a new year or a special date. Select a time which may be suitable and ideal for your family.
Be SMART which stands for being Specific, Measurable, Attainable, Relevant, and Time-bound, while drafting family goals.
List down your family goals and paste them in an easily visible place for all the family members to see, like the refrigerator or message board around the house. Regularly review the progress and address any concerns or setbacks to keep things on track.
A family with a drive and purpose can prove beneficial for every family member's overall growth and enhancement. Taking the time and effort to put together family goals is definitely worth the investment, to produce a more worthwhile and meaningful life.
Importance of Maintaining Healthy Family Relationships
Advantages and Disadvantages of Living in a Joint Family
Role of Family in Child Development