12 Reasons Why Your Mom Is A Hero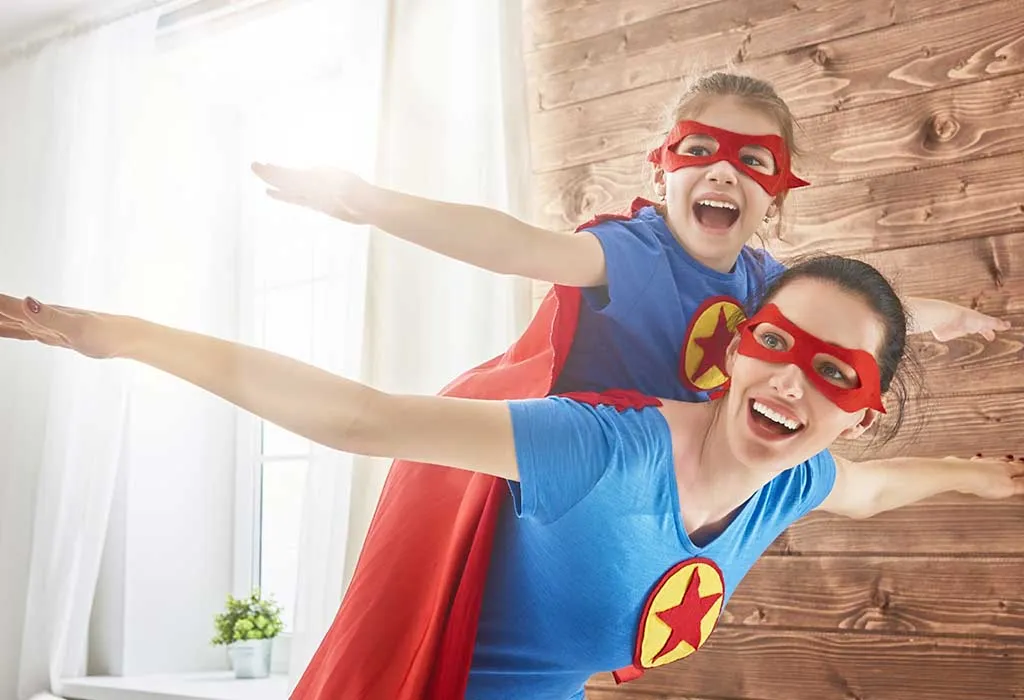 In this Article
While growing up, people hold on to their inspirations and heroes, which inspires them to be better every day. A mother is your mentor and your support system. A mother's love for a child is unconditional and rare. For a child, his mother is the first influence and nothing less than a superhero. And why not! A mother knows what is best for her child and can go to any extent to encourage her kid.
Reasons Why My Mom Is A Real Superhero
Here is every reason that will definitely make you say 'my mum, my hero'.
1. You Can Discuss Anything With Her
Isn't your mom the first person that comes to your mind whenever you have an issue to discuss? No matter what the problem is, your mom is ready to hear you without judgement. You can be honest with her, and she will listen to you with nothing but compassion.
2. She Will Always Encourage You To Do Your Best
A mother is always willing to encourage her children and help them in any way she can. She will lead you by examples and counsel you to perform better every day.
3. She Is Your Number One Cheerleader
She teaches you to be your own person and follow your heart. She will be with you in every decision you make, cheering aloud.
4. You Never Stop Learning From Her
No matter how much you grow up, you can never stop learning from your mother. A mom teaches her child everything from how to walk to how to take big decisions in life.
5. She Is The Kindest And Selfless Person In Your Life
Your mom is the most selfless person you will come across in your life. Her sacrifices for you will teach you kindness and selflessness.
6. She Always Teaches You To Do The Right Thing
A mom will never let her children do wrong, no matter how easy the wrong path is. She will encourage you to choose the right path. You can always count on her to point you in the right direction.
7. She Always Gives The Best Advice
You will run to your mom for all problems, and her advice never fails to solve the problems. She knows what is best for you and gives you some life-saving advice.
8. She Cares A Lot For You
Your mom will always treat you like a baby, and no matter how old you grow, she will always be there for you. She will pray for you, she will encourage you, and she will celebrate your victory more than anyone else.
9. She Knows You Better Than Yourself
A mom knows what her child is feeling even before he says it. Your mom can read your emotions and knows what will cheer you up when you are feeling blue.
10. She Loves You, Unconditionally
Your mom will continue to love you above all the mistakes you make, whatever you say or however you behave. Her love will never subside.
11. She Will Always Protect You
Your mother's maternal instinct is one of the reasons why she is your hero. She protects her child and acts as the first line of defence whenever her child is in trouble.
12. Your Mom Sacrifices A Lot For You
Moms are the best at multitasking. You may take her for granted, but she juggles her work problems and family but still manages to balance everything out. She will wake up early and go to bed, at last, to take care of everyone's need. She always manages to pull off everything with a broad smile.
Your mom deserves all the appreciation in the world. Go, tell her mom you are my superhero because she deserves it.
Why Being a Mother is So Special
Encouraging And Beautiful Quotes For A New Mother
Lovely Nicknames For Mother