Tips to Create a Family Emergency Plan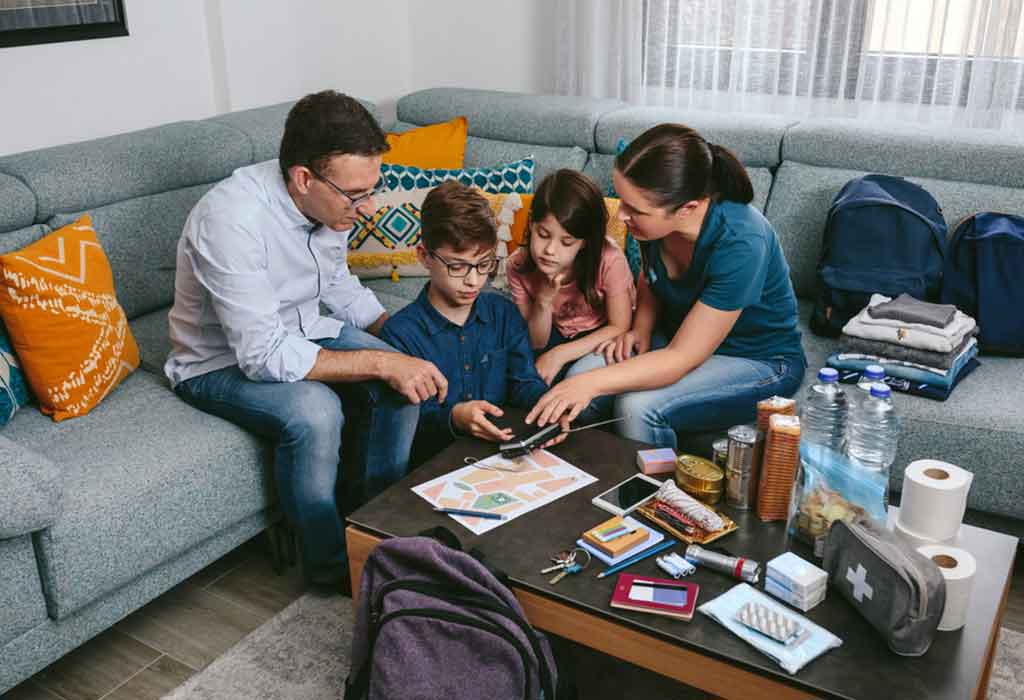 Before getting on the tips to create an emergency plan, you need to know why we are talking about a family emergency plan in the first place. A disaster can hit you without any prior warning and may create circumstances that force you to leave your place or restrict you to your home. A situation like this may instigate sudden fear or anxiety in people that often causes them to lose their thinking ability. A family disaster plan will help you to tackle the situation with utmost sanity.
If your family has kids, then it is your duty as parents to make them aware of catastrophic events that may take place. A family should work out things together as a team and should be prepared in advance. The planning process isn't tricky at all, although it requires some investment of money. People often try to neglect this expense and ignore the possibilities of a disaster. They rely upon the development of the area and think they are completely safe and secured. But it would help if you never forgot that a calamity does not come with any prior notice.
What is a Family Emergency Preparedness Plan?
The most important tool one can have to protect them­selves and their families at the time of possible emergency is a family emergency preparedness plan. It is the only way to keep yourself calm and think of different prospects to save your family. A disaster plan ahead of time will reduce your anxiety and help you act well during an emergency. It prepares you with special needs, specific requirements for children, pets, and yourself.
As part of your planning, you may also need to take necessary actions and modify the construction required on your property. Each family member, including kids, should understand what to do and how to act in the event of an emergency.
In the following instance, we have covered all the safety information with tips that you need to follow to create an emergency plan for your family. Also, consider encouraging your friends.
Steps to Create a Family Disaster Plan
For developing a family disaster plan, follow the basic four steps mentioned below. It is a complete guide for your family's safety:
Make a Family Communication Plan
While creating a family communication plan, keep in mind that there may be situations where you may not be there with your family at the time of an emergency. Ask yourself, are you prepared for this? How will you reach them? How will you know that they are safe? How will you communicate with them? During a disaster, the network sources such as mobile phones and computers become unreliable as they are the first to get affected by it. Imagine the worst situation and start planning a family emergency plan checklist through the following steps:
Get your family together and work out as a team. Let them be aware of the possibilities and discuss how you can be prepared in advance.
Take a note of different types of disasters that may occur and discuss with your family what to do in each case. Pre-planning would help you to overcome the fear and anxiety at the time of emergency.
If family members are separated from one another during the disaster, have a plan for getting back together.
If you have kids, teach them one parent's cell phone number or a good contact number. They have a developing mind, and a kid of age 5-years or older can easily memorize things. With regular practice, they will easily remember a 10-digit phone number.
In case of fire or an earthquake where you need to run out of your home. Select a safe place for your family to meet, such as a local park, school, or shelter. Walk along with your child and visit the actual site so that he may know the place and the way to reach there.
If you live in an area prone to natural disasters, such as landslides or hurricanes, make sure your family knows the evacuation routes and zones.
Mention a trusted out-of-state contact with your family, which they can resource at the time of calamity and would call them for help. Everyone must know the contact's name, address, and phone number.
Divide and share the responsibility among the family members to take a call when you are away from a disaster situation. Such as picking up your kid from school or child care. Also, you can talk to your friends if they can lend you a helping hand. Please provide them with official permission to take your child.
Make an emergency card that includes safety information like your meetup location, contact names, out-of-state contact number, etc. Make copies of the card and put it in your wallet and your school-going kid's backpack. Also, tell them about the card and when to use it.
It is important to inform your nearby friends and relatives about your family emergency plan. Also, let your child's teacher about it.
Learn and improve your texting skills as they are more helpful when cell- phone signal strength goes down. Texting requires less bandwidth and network capacity, so it often works even when a phone call will not.
Prepare an Emergency Supply Kit
An emergency is an unexpected situation that requires immediate action. It creates uneasiness in your mind and grips you with terror; this will affect your thinking ability and may cause harm to you and your family members. With planning and practice, you will be prepared to act accordingly. Your family fire safety plan requires an emergency supply kit that will help in survival in these situations. Let us see What goes inside the kit And how and when it is used…
Firstly, we would like to mention that premade three-day emergency kits are available online at the American Red Cross. You can easily order it from their site (redcrossstore.org). The kit is only for one person which would be a bit expensive and won't contain everything. It has only basic stuff like food, water, light sticks, a poncho, a breathing mask, and other supplies.
For creating your own disaster supply kit, focus on items that you might need at home or for an evacuation. Also, you should store it well in a convenient place that is known to all family members.
Consider different situations and plan according to them. Like if you need to evacuate the place, the supply kit should be easy to carry. If the circumstances confine you in your home without electricity and water, it would require much more supplies.
Invest in some good-quality containers, backpacks, or duffel bags and put your supplies in them. Label them and store them safely where they are easily accessible even when you are in a rush.
Several things like emergency food items, water, batteries, etc., may expire and need to be replaced from time to time.
Make labels for each item in your emergency kit with detailed information and when it needs to be replenished. These labels need to be updated; you can put a reminder on your phone or your family calendar. It will help you to check and revise your kit as needed.
Set aside some cash for your kit. Note: No borrowing from the emergency kit! Make this a rule even when you are short of cash. This will only help you when you actually need it.
Learn some skills like CPR, first aid that may save someone's life. You should know how to use the items in your emergency kit.
Correct storage of this kit is the most important thing. It needs to be stored in a place with easy accessibility, near the main door, garage, or any common area of your house.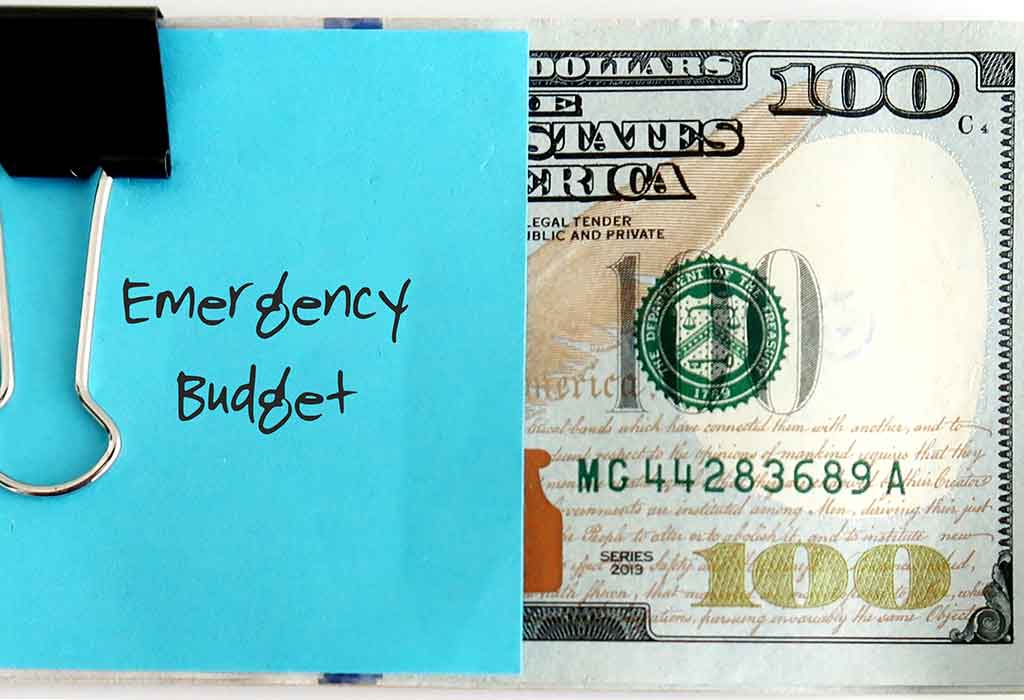 Share Plans With Your Family
When you create an emergency plan, you need to discuss it with your family members. Share your plan with each member and make them aware of their responsibilities.
Collect all the information regarding your family. Create their copies and share them with all of the members. Contact numbers are vital information in this situation.
Please make sure everyone carries a copy in their backpack, purse, or wallet.
Review and practice your plan regularly. Plan out your household meetings for the execution of the plan.
Join Hands With Neighbors in Planning and Evacuation
The family emergency plan is incomplete without involving your friends and neighbors. They are the people who can most likely help you in difficult times. Plan how you and your neighbors could work together during a disaster:
First, create a neighborhood communication plan. Discuss and spread awareness of the area you live in and its surroundings.
Contact your local fire department and school to inquire about specific risks and threats to your neighborhood—the factors like an unstable tree, areas prone to flooding, or transportation challenges.
Gather the information and share it with your neighbors. It is essential to figure out how you can work together in an emergency.
Look out for a nurse, doctor, or carpenter in your neighborhood who can help people around them with their expertise. They might have tools or equipment that would be useful in an emergency.
Also, don't forget the elderly or disabled people in your area who might need your help.
Share your plan with care-takers or teachers for the safety of your children, in case you cannot reach them.
Seek for the community's warning system that may make you aware of any calamity in advance.
What You Should Keep in Your Family Emergency Supply Kit
The emergency supply kit must have enough supplies to support your family through at least three days. The following things you need to gather for your kit:
Water
Water is the top priority in an emergency—store an ample amount of clean water, at least 3 gallons per person. Divide the water for drinking, cooking, and sanitization.
Use plastic bottles and containers to store water and seal them tightly. Mark these bottles with labels. Please keep them in a cool, dark place and replace the water in them every six months.
Food
Select foods that require no refrigeration, preparation, or cooking. Foods that are compact and lightweight are easy to store and carry.
Ready-to-eat canned food items are a good choice, such as meat, fruits, and veggies. Also, consider items like peanut butter, crackers, healthy bars, juice, chocolate, or candy with long expiry dates.
Special food items, formula milk for babies, kids, and older people.
Try to include foods that your family will enjoy high in calories, protein, carbohydrates, vitamins, and minerals.
Buy foods with similar expiration dates that would make it easier to refresh your kit.
First-Aid Kit
You can buy ready-made standard kits or may assemble them on your own. The basic items for your first aid kit include:
Nonprescription drugs like aspirin, paracetamol, antacid, laxative, etc.
Antidiarrhea medication
Antiseptic
Sterile adhesive bandages
Cotton pads
Thermometer
Latex gloves
Scissors
Tweezers
Needle
Sterile roller bandages
Wet Wipes
Safety pins
Sunscreen
Petroleum jelly
Respirator/surgical masks
Sanitary pads/tampons
Diapers
Hand Sanitizer
Clothing
Pack some warm clothes for everybody, including sturdy shoes, a hat, a scarf, and gloves would be great. In the case of growing kids, remember to change their clothes with time.
Important Documents
After a disaster, important documents may help you in many ways. The following points will cover how you can protect these documents and use them when needed:
Create copies of all your important documents.
Keep your originals in a safe deposit box and their copy in a waterproof, fire-resistant portable bag.
The important documents include passport, bank papers, Will, birth certificates, ID proof, etc.
You can also add hospital records, prescriptions, immunization records.
Inventory of valuable household goods, important telephone numbers.
Some family photos are irreplaceable; you can keep them as well.
Fun Stuff
Fun during an emergency may sound absurd, but unlike that, it may relax your mind and lowers your anxiety levels. It may lighten the mood and comfort your family with some fun games. To pass this critical time, pack some decks of cards, coloring books, puzzles, or board games would be helpful.
What to Inform Kids About Disaster and Your Plans?
Kids are compassionate and may require extra care. A disaster situation may develop a feeling of terror in their minds. That is why they need to be informed correctly about all the aspects an emergency can bring and what they can do to protect themselves.
Make your children aware of what is a disaster? And how it may hurt people?
Tell them about the damages it may cause and the protection plan you have prepared.
Explain to them how they can reach you or a safe place when they are separated from you. Also, tell them who they can trust and ask for help when they cannot find their parents.
Help them understand the warning signs for the disasters. Discussing the disaster ahead of time reduces fear and anxiety and maintains their thinking ability.
Help your children to memorize your phone number and other important information. Let them know about the emergency number 911.
Teach them how to use an emergency supply kit. Also, kids above 10 years of age can learn first aid and CPR skills.
To handle the situation in the best possible way, you should practice the plan with your children.
Planning for Pets During Emergency
Pets are adorable creatures that provide you with immense pleasure. It is equally important for you to include them in your emergency plan. The following are the ways that will help you to protect your pets at the time of disaster:
Plan your family emergency plan, including your pets. Consider their food and water requirements and assemble them with your disaster kit.
In case of evacuation, it is best to take your pets with you. They are generally not permitted in public shelters; therefore, you need to look for boarding facilities and veterinarians.
Prepare a list of places that offers shelter for animals in a disaster. Include their 24-hour emergency phone numbers.
Communicate with your friends and relatives outside of the affected area if they are comfortable with pets, and they can provide shelter at the time of emergency.
Reach out to every pet-friendly place in your community as well as hotels and motels outside of your immediate area. Check their policies of accepting pets, also ask if they can change it at the time of a disaster.
Please include all the important information like their phone numbers, disaster plan, and supplies.
Pets may get frightened at the time of emergency and may start running around. It would be best if you kept a sturdy carrier for them, which would allow you to carry them easily.
Prepare an identification card on their collar or leash. Also, add proof of vaccinations for all pets, which will make it easier to get shelters for them.
Always keep a current photo of your pets in case they get lost.
Complete Emergency Preparedness Checklist for Families
While working on your family emergency plan, there are several other things that you need to keep in your mind. During catastrophic events, you might want your family's safety at the highest priority. Planning will help you in preparedness. Take the following extra steps outlined in the checklists for creating your family earthquake plan. Remember to include the following items on your checklists:
Take a note of all emergency telephone numbers such as fire, police, ambulance, etc.
Check all the insurance policies and their coverage. Get in touch with your insurance agent and know about the current policies and other information regarding it.
Discuss the responsibility with all the family members. Learn to turn off the water, gas, and electricity at the main switches or valves. Keep all the necessary tools that may require to shut off valves. The utilities need to be turn off only if you suspect a leak or damaged lines.
Install the safety instrument like smoke alarms in your home, detecting both smoldering and flaming fires.
Train yourself to use a fire extinguisher. There are different ways to operate different extinguishers. There is no time to read directions during an emergency; you should know to use and handle extinguishers.
Look for electrical, chemical, and fire hazards. Inspect your home at least once a year and fix potential hazards.
Consider using a radio which may collect signals at the time of disaster. You can get information about the weather and news about the nearby areas.
Create a disaster supply kit with items you may need in case of an evacuation. Assemble these supplies in an easy-to-carry container, such as backpacks or duffel bags.
Learn basic safety measures like first aid and CPR class. These are critical skills that can be a lifesaver for people in a disaster situation.
Also, discuss the escape routes for evacuation and prepare your family to determine the best way to leave the house quickly.
Always create photocopies of important documents and keep the originals in a safe deposit box.
We care about our family so much that we can go beyond our limits to fulfill their every dream. Life is the most expensive gift one can give to anybody. A little awareness and preparedness will only provide you the safety of your family members. You must be wondering how an emergency plan can work out with most of the extremities. The answer is simple: the plan is a guide for the general public made with many professionals' hard work and collaboration. It is affiliated with the government organization that founded the National Disaster Education Coalition.
Also Read:
Essential Family Rules for Happy Living
How to Build Healthy Family Relationships?
Benefits of Eating Together As a Family