This Mother's Day, Gift Your Mom a Sari Based on Her Personality!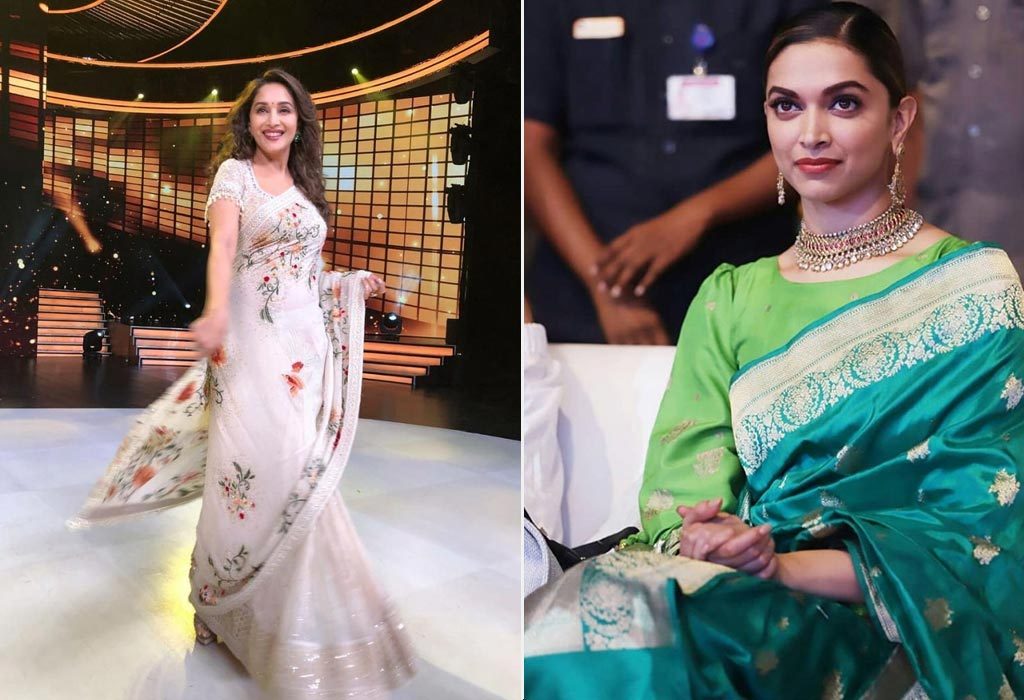 In this Article
Moms – where would we be without them? They love us and care for us right from the start. They encourage, help, scold, teach, and laugh with us and turn us into responsible, happy adults. While we believe that we should celebrate these wonderful women everyday, having one special day is certainly a good way to begin!
Every mom has a personality – she could be a strict one, carefree one, emotional one, or cool one – what she wears may reflect that as well! We believe that clothes speak a lot about one's personality – why not get your mom a gift that reflects who she is?
Mother's Day Sari Gift Ideas Based on Personality Types
A lot of Indian moms wear saris, and gifting your mom one that suits her personality is a super creative and cute gift idea! You could give her a small letter along with the gift, explaining why you got her that sari in particular. We're sure she'll find it amusing and adorable!
Here's a list of mom personality types. Find the type your mom is closest to, to figure out which sari you can gift her.
1. Perfectionist mom
When we think of a perfectionist mom we think of strict bedtimes, spick-and-span bedrooms, no skipping meals, and no dirty clothes lying around. The joy of being raised by a perfectionist mom is in knowing that you've grown into a person who respects others' space, cleans up after themselves, and understands the value of time. For a mom like this, why not go for a classic? A gorgeous silk piece such as a Kanchipuram or Banarasi silk will make for a great present as it drapes beautifully and gives the wearer an elegant look. Make sure you get her one in her favourite colour!
2. Happy-go-lucky mom
Your mom is likely to be the 'happy-go-lucky' type if you remember her making light out of the most serious situations just to see you smile. Happy-go-lucky moms are carefree and relaxed, but they still made sure you got what you needed and fulfilled all your responsibilities. There's a chance you're similar to her as a grown-up – what a time to commemorate that! The best sari type for this type of mom is light and airy as a tribute to her personality. Go for a nice Georgette number in a set of contrasting colours she likes for this one. She'll love the thought behind it!
3. Emotional mom
Now, we all know moms are super emotional when it comes to their babies. But some of us in particular have mums who just couldn't let us go without one extra laddoo in hand, gave us 50 more rupees than we asked for, and fiercely protected us from any harm that came from people, both inside and outside the family. Emotional moms raise emotional kids; that's most likely why you're so protective of your little one as well! Celebrate Mother's Day this year by gifting your mom a sari that best defines your relationship with her – comfortable and safe. A beautiful cotton sari is the best way to go. The material is comfortable and light, easy to drape and carry off as well! Don't hesitate to go for different patterns and colours.
4. Sassy mom
Love, but with a heavy dose of sarcasm! Sassy moms are the best kind of moms – they'll teach you the values of life whilst poking fun at you! All moms have a little bit of sass in them; that's why we love them so much. To really celebrate yours and your mom's fun-filled relationship on this joyous occasion, go for a velvet sari – it stands out of the crowd, it looks regal, and it's something not everyone can pull off – much like your mum's sense of humour! Even a simple design or border will do – after all, the beauty of velvet lies in the colour and plush texture.
5. Experimental mom
If you grew up with a mom who would always make you different foods every now and then, encouraged you to think outside the box and always came up with different solutions to different problems, she was most likely experimental by nature! The best part about growing with an experimental mom is that as a grown-up, you've imbibed the same qualities as her – your way of problem-solving is probably also unique! To celebrate the unpredictable nature of your beloved mother, go for funky, unique sari patterns and designs. Feel free to choose any fabric; focus on the design instead! From ruffled pallus to newspaper prints, gift your mom a sari that is as eclectic as your relationship with her.
So, this was it – the 5 types of mothers there are, and the perfect sari that goes with each personality type. Mother's Day is all about celebrating your unique relationship with your mom, so don't forget to shower her with some extra love on the day. Reminisce about your childhood, joke, laugh, and most importantly, let her know how much her unconditional love has built you.
Also Read:
Mother's Day Games and Activities Ideas
Lovely Mother's Day Wishes & Quotes To Make Your Mom Feel Special
Heart-Warming Ways of Honoring Your Mom on Mother's Day