Social Media Day 2023 – 8 Things Parents Shouldn't Share on Social Media, As Per Child Experts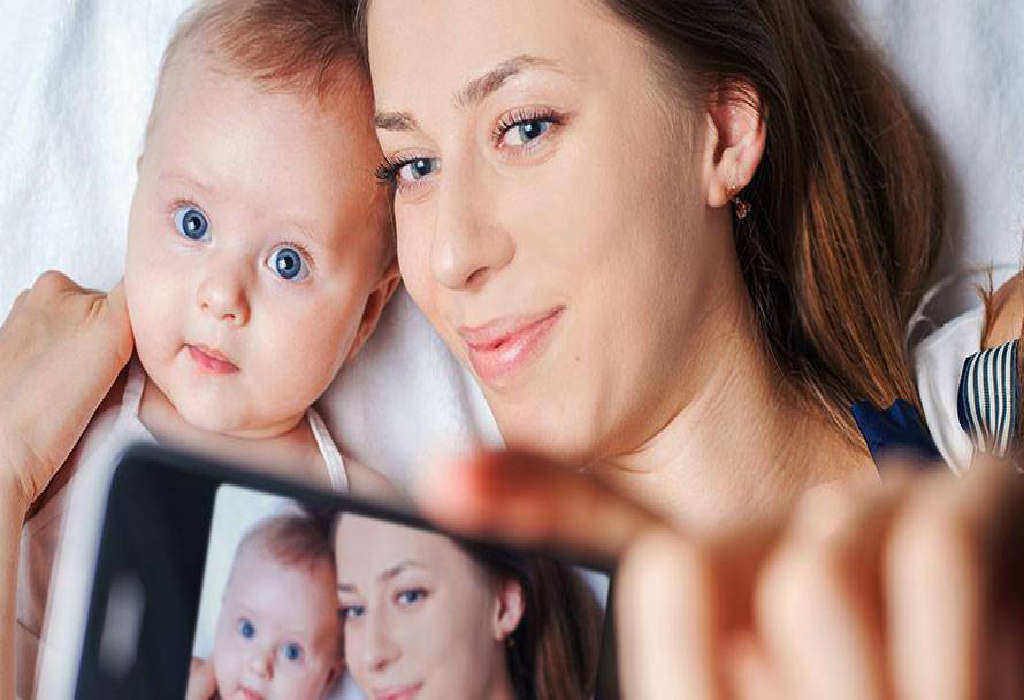 We live in the social media generation. Family albums with thick covers have given way to deft albums online, and time spent visiting relatives' homes is now spent chatting them up on Facebook. Even if you were not a huge social media fan earlier in life, that may change after you become a parent. There is such an immense joy in your life now and so many happy moments every day, that the urge to share is greater than ever. While sharing content related to our children online is a great way of spreading happiness, there is something you must warn against. Child experts have come forth with some very disturbing reasons to NEVER share this online!
Parents have emerged as one of the most active groups of people online. The digital world lets us stay connected to our friends and family even though motherhood restricts how much time we can spend with them face-to-face. This is why we use the internet and platforms like Facebook, Pinterest and Instagram to share updates on our bundles of joy. This trend of overuse of social media by parents to share content based on their children is being popularly called "Sharenting". It may seem harmless at the outset but new insights revealed by child psychiatrists and digital experts will present a very different, immensely scary picture.
The Child-Related Updates You Should Never Share on Social Media
When you share certain sensitive and high-risk information about your children online, you expose them to a number of risks. This information may seem safe and innocent to you but the damage it can do is severe.
Photos or posts that reveal your child's present location or places he visits everyday – e.g. back-to-school pictures that give away his school's name and location and the route he uses to travel to and fro from home
Posts that intend to shame, punish or document his bad behaviour in any way – e.g. detailed record of a tantrum he threw at the movie theatre
Embarrassing, nude or semi-clothed pictures taken just to document the occasion – e.g. potty training pictures or bath-time pictures
Posts that give away personal or confidential information about your child's health – e.g. details of his medical condition or daily behaviour
Photos from a time your child was sick, injured or crying, even if only intended to share the sorrow
Updates that detail the vacation, picnic, summer camp or school outing your child is going on, with details that can make tracking possible
Photos that contain pictures of other people's children without taking their permission first – e.g. birthday party pictures of your child that also feature kids from the neighbourhood
Photos or videos that occupy your time while clicking them, which means you don't take actual part in the occasion – e.g. videos of your little girl's dance performance where you couldn't cheer because you were recording and also disturbed the other audience members
The Terrifying Risks of Sharenting
1. Cause Shame or Trauma to your Children
That picture of your child exhibiting his worst tantrum or wetting the bed night after night may seem cute right now. But when your child grows up, there is no telling how he will react to the entire world knowing about how he was a bedwetter! Experts have discovered that the shame or trauma that such updates can cause to children is far deeper than thought earlier.
2. Fuel Chances of an Online Paedophile Attack
The internet is a breeding ground for criminals and paedophiles. They exist oblivious to us for the most part, but they sure do! If your child-related content is not protected and falls in the hands of these preying pedophiles, it can create a horrifying situation.
"Paedophiles are always prying on the social media. It makes them vulnerable to various forms of attacks, too." – Psychiatrist Dr Harish Shetty
3. Breaches Your Child's Privacy Permanently
You may be the parent but that doesn't give you the right to display everything about your child for everyone to see. This may well be the retort you should prepare for if you breach your child's privacy online.
4. Increase Risk of Identity Theft
How would you feel if your teenager went out to get a driver's licence and discovered that someone else had already been issued one in his name? Wacky and impossible as this seems, identity theft over the internet is a very real thing and has happened to several children around the globe. ||
5. Exposes Your Child to Cyber Bullying
Ugly babies. Fat little girls. Dark-skinned boys. These may seem horrible stereotypes but they exist on the internet! No parent would want their child to be exposed to such bullying digitally, but sharing unreasonable updates does exactly that.
6. Spoil The Parent-Child Relationship
Finally, experts have also noted that sharing content without your child's consent is interpreted as a sign of domination and disregard. In the long run, it can mess with the bond you share with your child as he sees you as a controlling parent!
"When parents violate these basic fundamental rules, the trust factor is eroded. Many teens come to me, harbouring grudges and resentment against parents. They feel that their parents are dominating and also don't respect their identity as individuals – Psychologist Seema Hingorrany
Critical Things to Remember Before Posting Anything About Your Child
That said, all this doesn't have to mean you stop sharing and documenting your experiences of parenting completely! The internet is a terrific place to get help, support and reassurance as well as record memories for a lifetime. You only have to keep in mind some strict guidelines before you hit "post" on anything that relates to your child:
Double check your social media privacy settings. Are you sure you want everyone on Facebook to have access to personal posts that reveal your child's age, location or habits? Stop giving access to third parties and keep the personal, personal
Disable the location settings on your social media accounts. There is no need for everyone to know your present location if you don't want them and use this as an opportunity to stalk your child
Consider changing the settings of your social media albums to private. Why does everyone on Facebook need to have access to pictures you want to keep to yourself?
If you want to share bulk pictures and albums with your family and friends, say photos from her first birthday party, use a private network for this
Your kids learn from you. If you are a responsible social media user, that's what they will grow up to be. The internet is a like a double-edged sword. It can delight and unite, but it can also bring danger and pain. It all depends on the caution you exert as a user, and more importantly, as a parent. Be careful!