Powerful Bible Verses About Family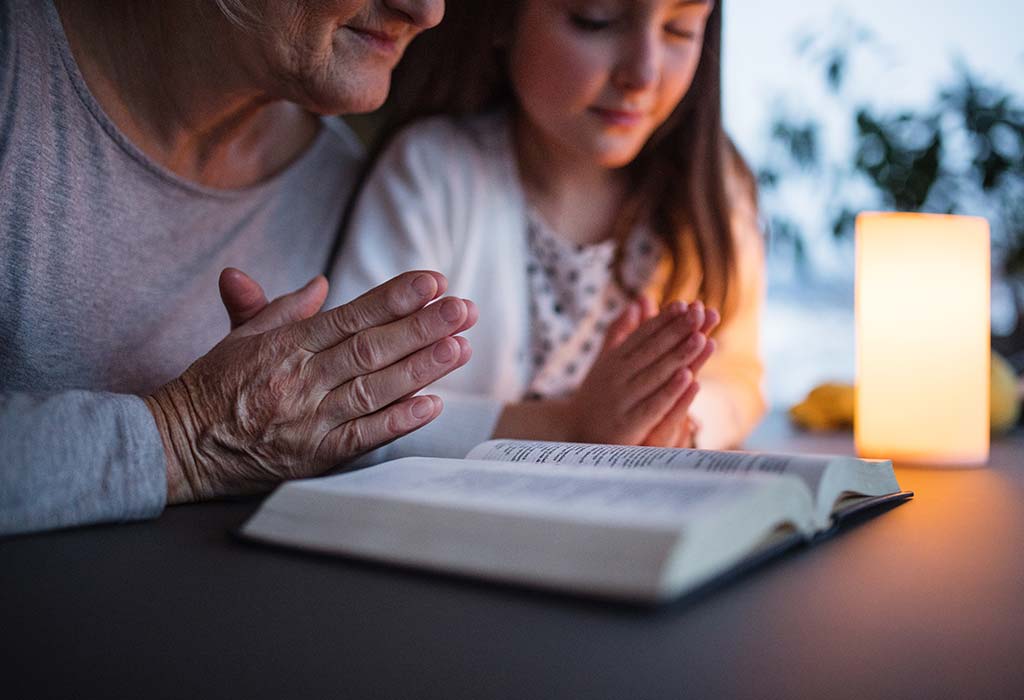 In this Article
There are plenty of Bible verses that talk about family as the most important institution in one's life. They help us remember the importance of maintaining family ties and unity. Respecting parents, taking care of elders, or making them proud, these family prayers from the Bible offer encouragement and inspiration to support them and protect them.
Bible Verses About Family
Are you looking for family support and unconditional love during your times of struggle? Bible verses about family strength help remind us that our loved ones are important and are people who love and support us through thick and thin. These scriptures about family help us refocus to build a strong family relationship and will bring us closer together. These inspiring scriptures will benefit family-members mentally and will help them to put their thoughts into words. Here are some of the bible scriptures about family that will help us realize the importance of relationships and family values.
Bible Verses About Family Love and Unity
The Bible talks about the importance of family unity and refers to them as God's people or children of God. Consider these Bible verses about children and family if you are looking for scriptures to remind you about family love and unity. You can offer scriptures as prayers or for use in Christmas cards from these collections of family-centered Bible verses:
"Bear with one another and, if one has a complaint against another, forgive each other; as the Lord has forgiven you, so you also must forgive." – Colossians 3:13
"No one has ever seen God; but if we love one another, God lives in us, and his love is made complete in us." -1 John 4:12
"Honor your father and your mother, that your days may belong in the land that the Lord your God is giving you." – Exodus 20:12
"How good and pleasant it is when God's people live together in unity!" – Psalm 133:1
"Let the peace of Christ rule in your hearts, since as members of one body you were called to peace. And be thankful." – Colossians 3:15
"A friend loves at all times, and a brother is born for a time of adversity." – Proverbs 17:17
"Love is patient, love is kind. It does not envy, it does not boast, it is not proud. It does not dishonor others, it is not self-seeking, it is not easily angered, it keeps no record of wrongs. Love does not delight in evil but rejoices with the truth. It always protects, always trusts, always hopes, always perseveres. Love never fails." – 1 Corinthians 13:4-8
"My son, keep your father's command; don't abandon your mother's instruction." — Proverbs 6:20
"And let us consider how we may spur one another on toward love and good deeds, (24) not giving up meeting together, as some are in the habit of doing, but encouraging one another—and all the more as you see the Day approaching(25)." – Hebrews 10:24-25
"No doubt about it: children are a gift from the Lord; the fruit of the womb is a divine reward. The children born when one is young are like arrows in the hand of a warrior. The person who fills a quiver full with them is truly happy! They won't be ashamed when arguing with their enemies in the gate". — Psalm 127:3-5
Bible Verses For Peace In The Family
With life bringing challenges and stress at you continuously, it may be hard at times to stay humble and stay grateful to your family. Family provides us comfort and a sense of belongingness. Learn how to encourage each other and understand the importance of family in the Bible through these scriptures.
"In the same way, though there are many of us, we are one body in Christ, and individually we belong to each other." — Romans 12:5
"As for parents, don't provoke your children to anger, but raise them with discipline and instruction about the Lord." — Ephesians 6:4
"Listen, my son, to your father's instruction and do not forsake your mother's teaching. They are a garland to grace your head and a chain to adorn your neck." – Proverbs 1:8
"Honor your father and mother so that it may go well with you and that you may enjoy long life on the earth". – Ephesians 6:1-4
"May the God of hope fill you with all joy and peace as you trust in him, so that you may overflow with hope by the power of the Holy Spirit." – Romans 15:13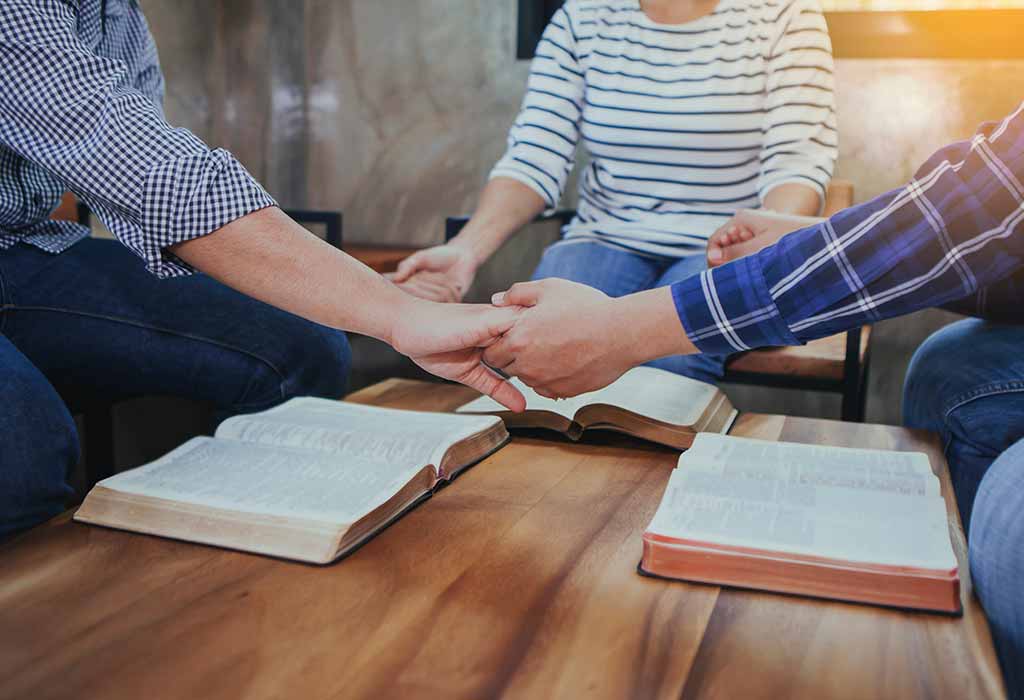 Bible Verses About The Death Of A Family Member
Facing and accepting the death of a loved one are a part of life. Although nothing can take away the pain completely for those who are left behind, the healing process will come from the Bible scriptures. It has meaningful messages in receiving guidance, strength, and hope to comfort the grieving. Here is a list of some powerful Bible verses about the death of family members.
"My flesh and my heart may fail, but God is the strength of my heart and my portion forever". – Psalm 73:26
"If we live, we live for the Lord; and if we die, we die for the Lord. So, whether we live or die, we belong to the Lord". – Romans 14:8
"For our light and momentary troubles are achieving for us an eternal glory that far outweighs them all. So, we fix our eyes not on what is seen, but on what is unseen since what is seen is temporary, but what is unseen is eternal". – 2 Corinthians 4:17-18
"The Lord is close to the brokenhearted and saves those who are crushed in spirit." – Psalm 34:18
"And we know that in all things God works for the good of those who love him, who have been called according to his purpose". – Romans 8:28
During good times and hard times, lean on these scriptures to seek guidance and wisdom for every situation. Bless your family and share these valuable scriptures to encourage and inspire others to find courage in life.