International Day Of Education 2023 – History, Importance, Captions & More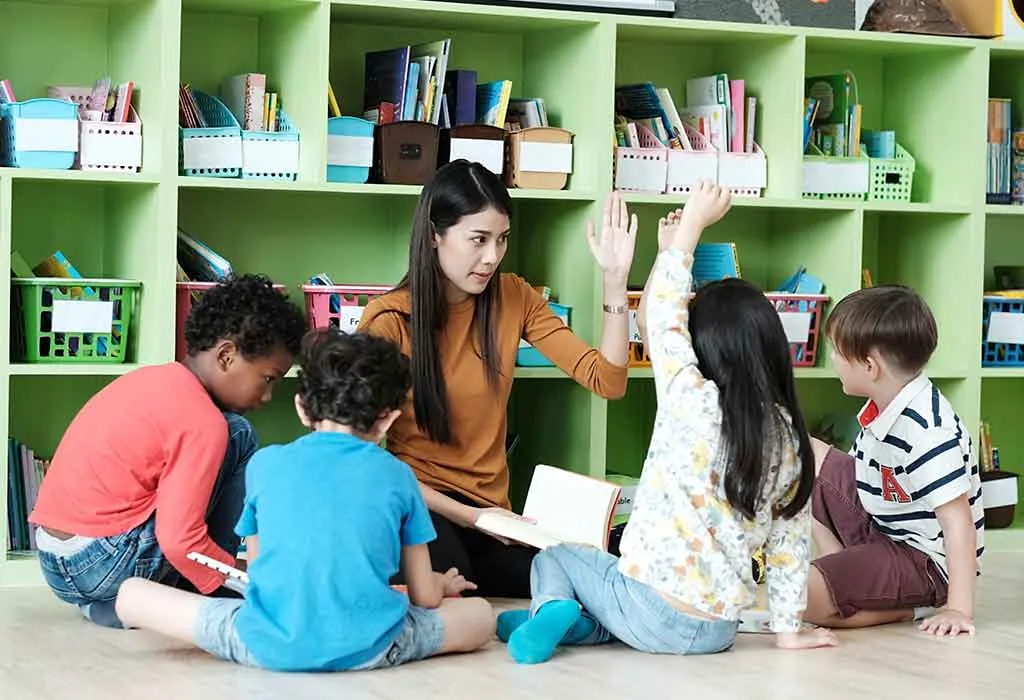 Article 26 of the Universal Declaration of Human Rights presents that everyone has the right to education. Yet, many in this world are deprived of this universal entitlement. Many due to remote geography and poverty. Right from fostering critical thinking to building analytical knowledge, education has proved to be an important part of society from time to time. When people do not receive education, the world, as a whole, misses out on creativity, ideas, and future leaders.
Let's dive further to discuss the aim of the International Day of Education and the importance of World Education Day.
What Is the International Day of Education?
International Day of Education, also marked as Education Day, is celebrated globally to shed light on the vital role of education. This day is envisioned to promote gender equality, inclusivity, and poverty eradication through quality education and democratic participation. Education is an investment that holds power to transform the present into a sustainable future. The day will promote numerous learning methods to bring together talented minds, ensure peace, and safeguard the planet.
History of International Day of Education
To celebrate the importance of education in bringing peace and sustainable development, the United Nations General Assembly adopted a resolution on December 3, 2018, to proclaim January 24 as the International Day of Education. The resolution was adopted by the United Nations in co-authorisation of Nigeria and 58 other member states.
When International Day of Education Is Observed?
The first International Day of Education was celebrated on January 24, 2019. The current year celebrates the fourth International Day of Education on January 24, 2023. The theme of this year is "Changing Course, Transforming Education".
Who Invented International Day of Education ?
The International Day of Education was invented by the United Nations General Assembly, co-authorised by Nigeria and 58 member states. UNESCO, a body of the United Nations, facilitates this day's observance with countries and education providers.
Why International Day of Education Is Celebrated ?
Education is a human right, and it plays a remarkable role in one's life. It is great means to solve crucial world problems, including poverty, financial development, innovation, and well-being. If we are to transform lives and make this world a happy place, we will need education.
To make education accessible to all, the United Nations body passed a resolution to mark January 24 as Education Day. This day drives education actors to put forward their best in providing awareness of education to those areas where it is scarce because of social and economic factors. The objectives of the International Day of Education are as follows:
1. Sustainable Development Goals
In order to achieve the pillars of Sustainable Development Goals, the foremost challenge was to provide education to all. That is why International Day of Education works as a charter to achieve other goals of the United Nations.
2. Human Rights
The day also aims to promote education as a fundamental human right that should be accessible to people in all parts of the world.
3. Eradicate Poverty
Poverty in third-world countries is still a major issue even after we have got megacities. Since the United Nations can't diminish poverty at once, it can bring opportunistic factors into play to handle this problem.
International Day of Education Activities for Kids and Adults
The significance of World Education Day is vast. Several global events are conducted to highlight the role of quality education, which is one of the objectives of the International Day of Education. The UNESCO headquarters in Paris and New York, NGOs, and several educational institutions, including schools and universities, observe this day with great zeal.
Some of the activities for kids that not only engages them but also teaches them about the aim of this day are as follows:
1. Slogan and Poster Making
Tap your child's creative side by teaching her about the importance of Education Day and asking her to make slogans and posters on it. Slogans and poster making activities include children working with colours, which they always love. This will also encourage her to brainstorm and research to come up with better ideas.
2. What's Your Favourite Profession?
An educated person is a responsible citizen of a country. Teach your little one about various professions and let her choose the one she likes. Ask her to talk to people about the profession she chooses and make notes on it. She can collect photos of her favourite profession and paste them inside a scrapbook, make a PowerPoint presentation, give a speech, or enact a skit related to her favourite profession with her friends.
3. Click the Alphabets
The best way to teach children alphabets is by using the power of visuals. A child memorises a thing easily with visuals. You can give your child a camera or a smartphone to click photos of the objects in the home for all 26 alphabets. For example, your little one can click a photo of an apple and label it as – A. This way, your child will not only memorise the alphabets but also take close notice of her surroundings.
Speech of International Day of Education
As it is rightly said by an English author Edward Bulwer-Lytton, "a pen is mightier than a sword". This quote talks about everything that education means. A powerful key to transpire and transform the world, education unlocks one's life's greatest opportunities and breaks the cycle of poverty.
UNESCO records that around 250 million children do not attend school, and about four million children and youth refugees have no access left to attend school. Even though it is a fundamental right to have free basic education for all, these children are being violated. That is why we need to take bigger steps to make education viable for all.
We need education to bring peace and equality. We need it to improve health infrastructure. We need it to eradicate bouts of superstitions from people's minds and improve their social status. And we need quality education to fight against hate speech and intolerance, speak against corruption, and cultivate global citizenship. When children receive education, they are not radicalised but revolutionised. They look forward to less hunger and more prosperity. When more people receive education, issues like terrorism, racism, child abuse, discrimination, inter-religious disputes, and climate crisis are looked upon by fresh eyes and tackled as the problem of one. Through education, peace is encouraged and more and more people participate in sustainable development.
In these times, when a portion of people have access to advanced technologies while the other is deprived of the basic, we need to prioritise education as a public responsibility. With the support of governments, international agencies, partnerships, and sponsorships, we can dream to make the world a better place by imparting education to all.
What Is the Impact of COVID-19 on Education?
COVID-19 pandemic started as a respiratory infection, the spread of which was very quick and fatal. It started in 2019 in China and spread throughout the world in a short span of time. Millions of people got caught by this fatal virus, overwhelming hospitals within a few days of its spread. People were asked to shut themselves in their homes, stop socialising, and close down their businesses.
Another thing that followed was the shutting of educational institutions since schools and colleges are the places for kids to learn and socialise. When education got interrupted, and classrooms grew silent, the hope for education only grew immensely. Areas where education was imparted only through social interaction, were badly hit. Teachers and students were called to secure themselves in their homes and wait for further instructions. But that didn't stop people from imparting education. When offline classes stopped, online learning emerged with bolder modules to keep imparting the potion of knowledge. Companies started developing apps so children can learn even from their homes. Students, teachers, and parents united to ensure that education does not stop even in times of distress. Smartphones and computers became major sources for education and relieved people from anxiety and depression. Learning is now not confined to the four walls of a classroom; it has enhanced to something very dynamic.
However, remote places with a scarcity of advanced technologies, such as computers, smartphones, and internet connectivity, could not benefit from online learning. This is why there are many areas of educational methods that need improvement.
International Day of Education: Captions, Quotes & Messages
Knowledge is a powerful thing to have. And, he who has knowledge has the power to influence the world. That is why education is an essential aspect of everyone's life. Here are some inspiring quotes and wishes for children and adults:
1. "Education is the great engine of personal development. It is through education that the daughter of a peasant can become a doctor, that the son of a mine worker can become the head of the mine, that a child of farm workers can become the president of a great nation. It is what we make out of what we have, not what we are given, that separates one person from another." ― Nelson Mandela
2. "Cultivation of mind should be the ultimate aim of human existence" ― B. R. Ambedkar
3. "Education is not the learning of facts, its rather the training of the mind to think." ― Albert Einstein.
4. "The roots of education are bitter, but the fruit is sweet." – Aristotle
5. "Education is not the filling of a pail, but the lighting of a fire." ― W.B. Yeats
6. "Knowledge is power. Information is liberating. Education is the premise of progress, in every society, in every family." – Kofi Annan
7. "Education is an ornament in prosperity and a refuge in adversity" ― Aristotle
8. "One child, one teacher, one book, one pen can change the world." ― Malala Yousafzai
9. "An investment in knowledge pays the best interest" ― Benjamin Franklin
10. "He who opens a school door, closes a prison." ― Victor Hugo
We cannot tackle all the problems at once; instead, eliminate them one by one. And one of the best tools to eliminate world problems is education. Education is the lighthouse to promote equality, diminish poverty by educating people and offering them new opportunities, and solve the global crisis by allowing educated and talented minds to put forward their ideas to make the world a better place.
Also Read:
Early Childhood Education – Importance And Benefits
Online Education for Preschoolers: A Guide for Parents
Parents Role & Importance in Child's Education at Home and School