How to Make Liquid Hand Soap at Home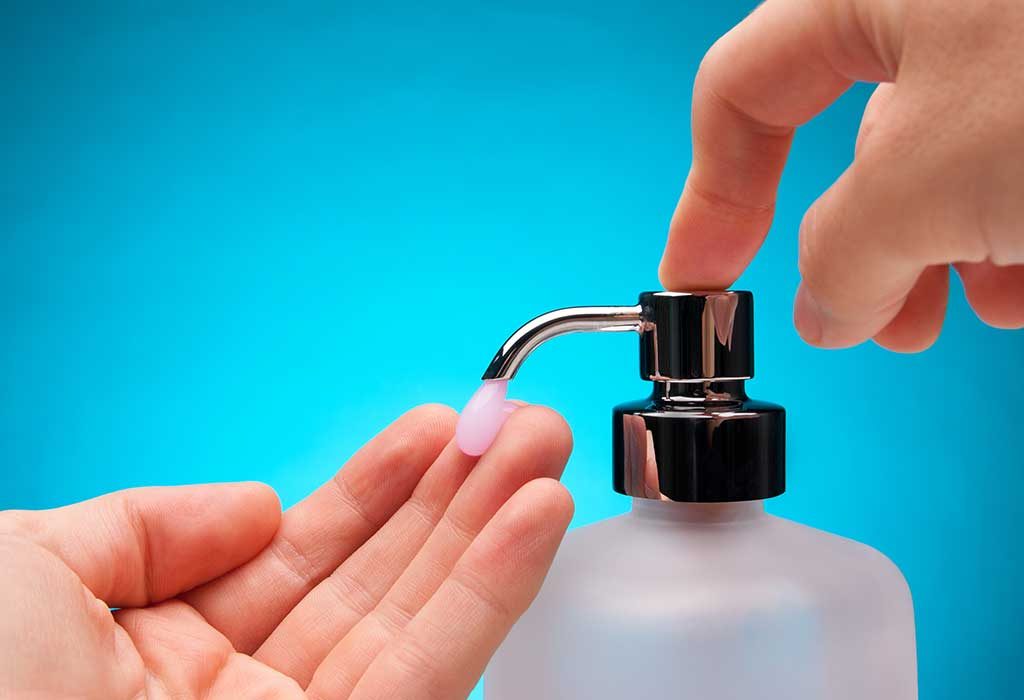 We all tend to use a lot of hand soap daily, but we don't really give a thought to it. Why? Because there are so many other things to take care of and to think about that the amount of hand soap used in a day never really concerns us. We buy it from a nearby grocery store that sells personal care products and buy refill packs again and again. But is that store-bought liquid hand wash really good? Store-bought hand soaps contain chemicals in them and they may not be good for your skin. So, how about you make hand soap at home? Homemade hand liquid soap will be chemical-free and you can make it easily.
Benefits of Homemade Hand Wash
Making your own hand wash at home is better than buying commercial products. Here are a couple of benefit of using homemade hand wash when compared to commercial products:
1. Suits Different Skin Types
If you've dry or sensitive skin and you use a store-bought hand wash, it might harm your skin. The ingredients in the commercial products can worsen the matter. Some commercial products may contain hidden ingredients or chemical that can be harmful to your health, but you don't have to worry about those things when you make your own liquid hand wash at home. When you use natural ingredients, you won't have to worry about skin problems.
2. You Will Save Money
You can buy raw ingredients and make your own liquid soap at home. If you buy in bulk, you will be able to use the ingredients even later and it will save you a lot of money.
3. Your Hands Will Glow
Essential oils, when combined with natural ingredients like liquid castile soap and probiotic soap bars, can give you soft, supple, and flawless skin. Your hands won't feel rough. Liquid soaps made with essentials oils and other natural ingredients are gentle too unlike commercial products which can sometimes be harsh.
Hand Wash Recipes
Are you planning to make hand wash at home? If yes, then try the recipes mentioned below. It won't take you a lot of time, and you will find the raw materials in your nearby grocery store.
1. Liquid Hand Wash
Try the recipe mentioned below to make a hand wash at home.
Requirements
A probiotic soap bar
Water
Essential oils of your choice
Method
Take about 1/4th section of the probiotic soap bar.
Fill a pan with distilled or mineral water.
Bring the water to a boil and add in the soap bar.
Stir continuously over medium flame and keep stirring until the soap liquefies.
Remove from the heat and let it sit for 24 hours.
Add a few drops of essential oil once it's ready.
Shake well in a spray bottle and use this liquid hand wash whenever you want.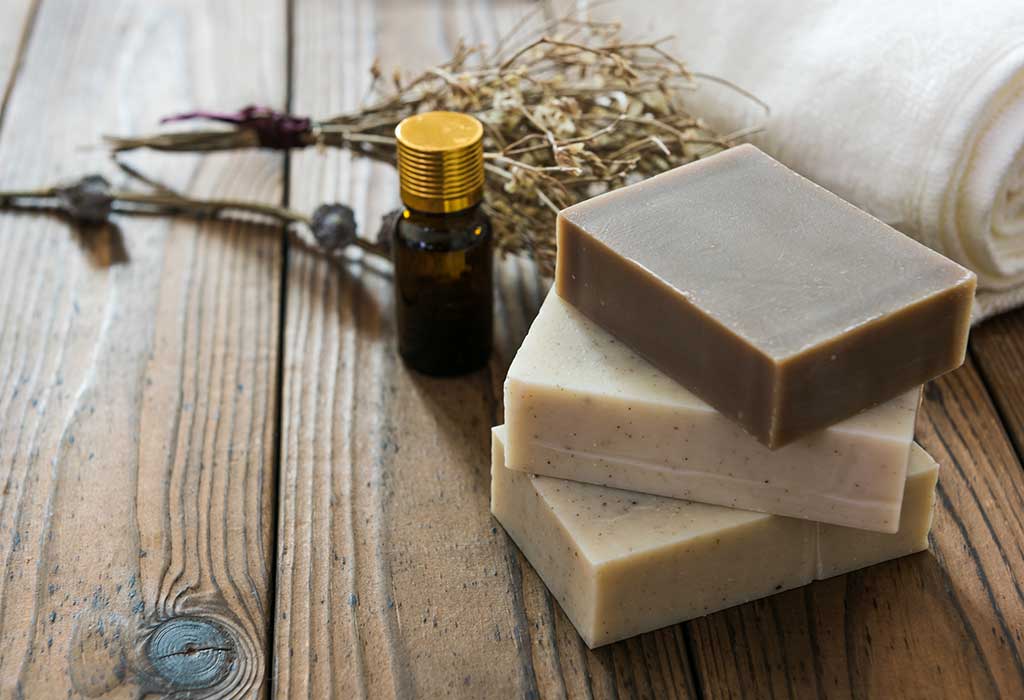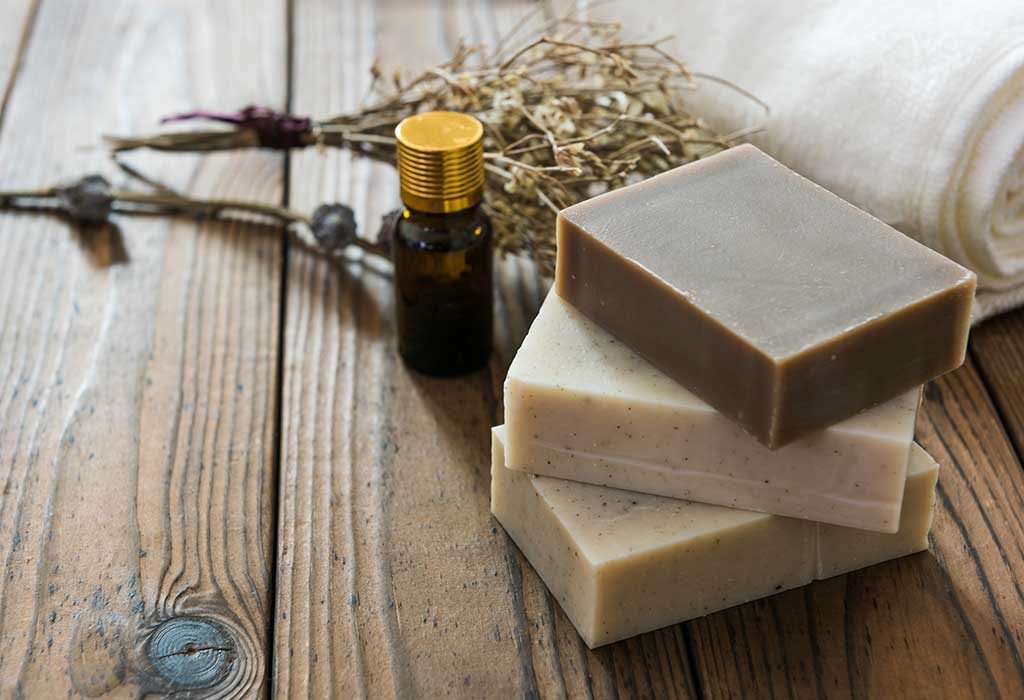 2. Liquid Castile Soap
What if we told you that all you need to make liquid soap is water and liquid castile soap? Yup, that's what this natural hand wash recipe is all about!
Requirements
A soap dispenser
Pure liquid castile soap
Distilled water
Method
Pour a tablespoon of the pure liquid castile soap into a soap dispenser.
Fill up the remaining space with distilled water.
Shake well and use.
Tips to Consider
While making hand wash at home, there are a couple of things you should know. The tips mentioned below will help you make hand wash quickly.
Grate the soap bars to get tiny flakes. You can even blend these flakes in a food processor and add them to boiled water to get gel-like consistency.
If you want to make a customised soap, don't use probiotic soap bar, use unscented one instead. If you want a liquid hand wash with antibacterial properties, use an antibacterial soap bar in the first recipe. If you have dry skin, you can opt for moisturising soap bars to make liquid hand wash.
Store your liquid soap in mason jars or glass containers. Remember to use them up in a year or less. As they don't contain any preservatives, they have a short shelf life. But the good news is they can stay fresh for some time.
This is pretty much all you need to know when it comes to making your very own liquid soap. Yes, it's easy and also good for your skin. Now that you've learned the art of making liquid soap, we encourage you to get creative and customise these recipes. Experiment with different soap bars and essential oils but always make sure that the soap bars you buy are organic and sourced naturally.
Also Read:
How to Clean Carpet at Home
Tips to Clean Combs and Hairbrushes
Easy Ways to Clean and Unclog Your Kitchen Sink