How to Love Your Husband – 50 Simple Ways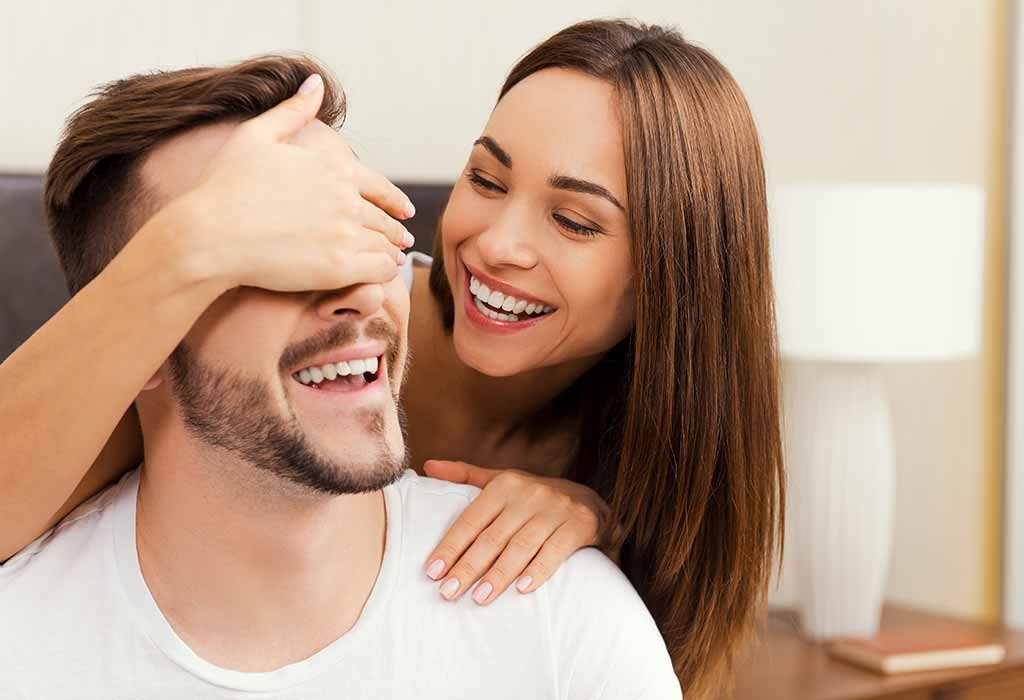 Love is a feeling that comes naturally to us. However, there are times when we tend to get a little perplexed when it comes to expressing it. Whether it's through using simple words or adding a little poetry, while holding his hand or during a candlelight dinner, the choice is yours to express your love. However, here are some suggestions to show your husband you love him and will always do.
50 Ways to Love Your Husband Even Better
Here we give you 50 terrific ways to tell your husband you love him.
Find time to spend with him each day. More than anything else, this one thing will matter the most in the relationship.
It is never too late to start accepting him the way he is. You may be together as a couple; however, do not try to mould him into what you desire.
Give him his space. Let him join his friends for a party or a soccer match. He will love it, and so will you.
Communicate, and do that often. Always maintain a little respect and regard while communicating, and it always works.
Now and then, make him realise how important he is to you. Use words and, more often, express it with actions.
Make a card at home for him. Use your creativity and with little help from the Internet express your love through this card.
We all love to eat our favourite meal, and your husband even more so. Treat him with his favourite meal when he comes after work.
Find an old photo from the college or dating days, with both of you together. Frame it and gift it to him.
Regularly leave him notes, be it on his office briefcase or the mirror in the washroom. These small gestures do the trick.
We all love surprises, and he will love it even more so. It does not have to be a big one, but a surprise it should be.
Involve him in your mundane tasks and seek his opinion on your matters. It creates a sense of belonging.
On weekends, involve him in the kitchen. Cook a dish together; something that you both like.
Plan regular holidays away from the grinding daily routine. It is refreshing for you as well as the relationship.
Develop interest in his hobbies and encourage him to pursue those regularly. It will make your bond stronger.
Cuddle with him more often, especially when your kids are not around. Physical expression of affection will strengthen your bond.
During your free time, sit together and plan your things-to-do list for the next year.
Laugh together. Watch a funny rom-com or stand-up comedy show and bond over laughter.
Whenever, he leaves for business trips, hide a few love notes in his office bag.
Help in maintaining his wardrobe regularly. Get his things arranged to ensure convenience for him.
Have dinner together on the dining table and initiate exciting conversations.
When he tells you about his day, listen attentively. He will appreciate your genuine interest.
Tell him he looks good when he makes an effort to dress up for you.
Learn to put him first whenever discussing anything or taking any major decisions.
Give him a massage, once in a while, when he comes back home after a tiring day.
You can iron his shirts or trousers, and it will reflect your care and affection in the best possible way.
In the morning, while he gets ready to go to the office, help him with errands, and he will be thankful.
Drop regular messages of love on his social media account or instant messaging.
Always get him involved when making a significant change at home or while making a big decision.
Start learning to pay attention to his strengths instead of shortcomings.
Ensure that you don't get too involved in kids, that you start unknowingly ignoring him. Both are equally important,
Whenever he gets back home from work, give him a feeling of positivity at home with your words.
Invite his parents for a meal together. Try to bond with his extended family as well.
Compliment him often; we all love it, and so will he. Your appreciation of him will go a long way.
On weekends, plan to watch one of your favourite television series together. That time spent together will be precious.
Ask for his input when making big buying decisions. He will appreciate the fact that you value his opinion.
If you find your husband in a bad mood, give him space instead of asking him too many questions. He will come and talk to you about it once he feels better.
Frame some nice pictures of you two together and put them around the house.
Hold his hands more often. Whether it is an evening walk or a stroll in a mall, he will like it.
Start a habit of having a morning walk together. It is suitable for health as well as the relationship.
Once every month, at least plan a date together. An elegant evening and just two of you at his favourite restaurant.
Initiate intimacy. He will love the fact that you are so into him.
Hug goodbye or hello when you part in the morning or meet after the workday. If this is a regular habit, you will never have to ask how to love my husband?
Get him a surprise gift – anything that the likes or needs at the moment.
Appreciate him for doing his share of the household chores. Though it is an equal partnership, it always feels good to be appreciated.
Now this may sound like an old school idea. Write a love note to him and keep it beside his pillow.
Tell him that he is a good husband and a good father too.
Tell your kids what you love about their dad.
Let him face his failures and listen patiently when he discusses his frustration. He will appreciate your support.
Try and cook together once a week. It's fun, and it improves your relationship.
Lastly, express your gratitude now and then, for having him in your life.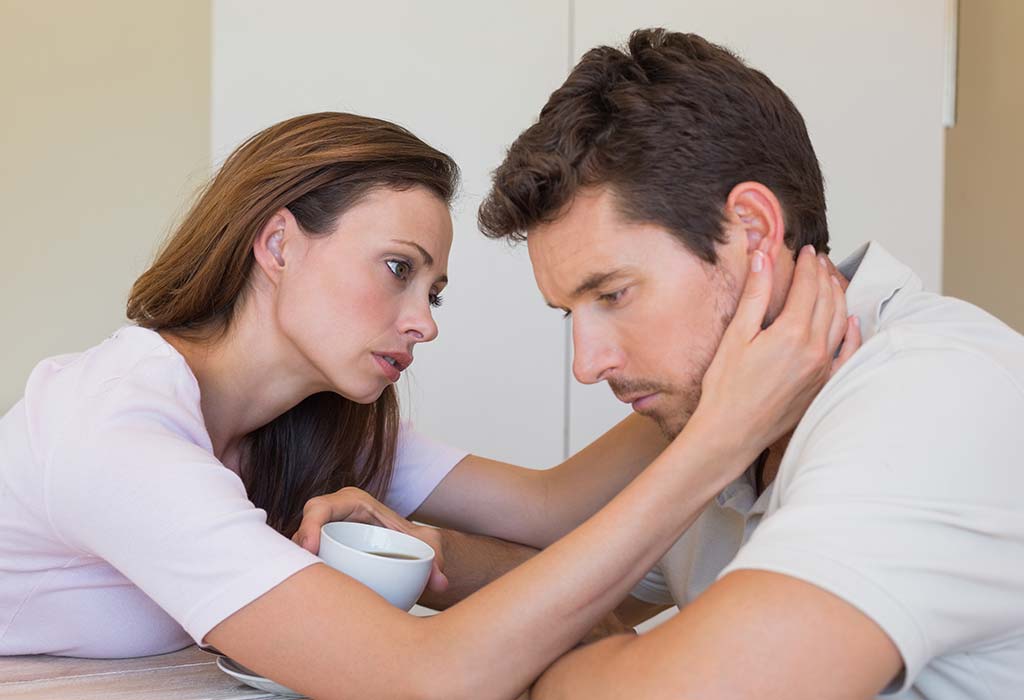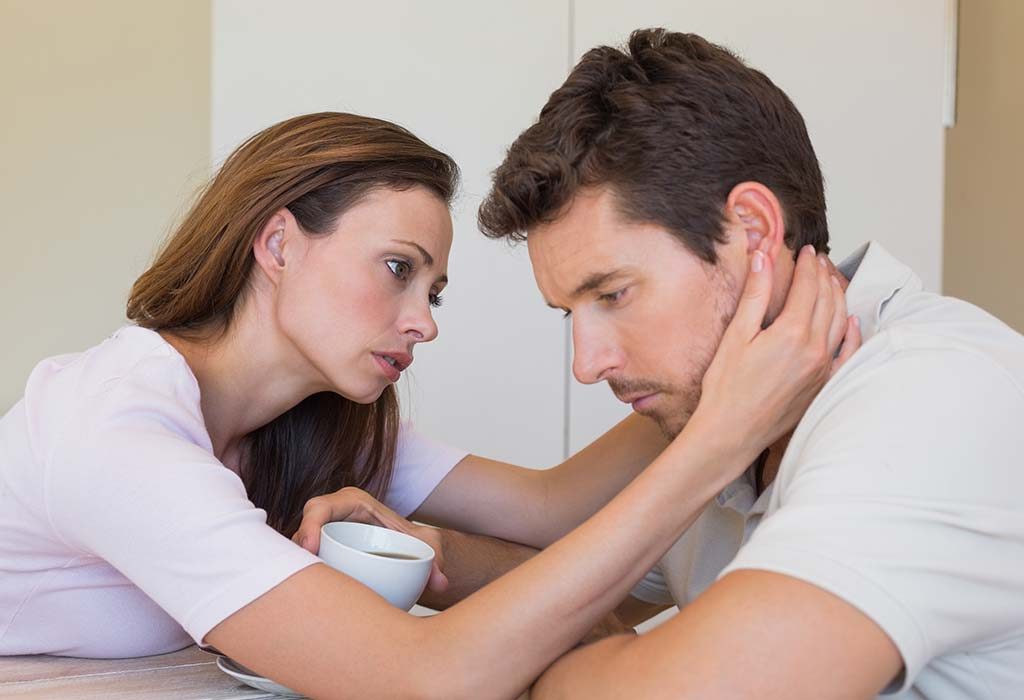 How to Love Your Husband Again After a Tough Time?
Tough times are part of life, and you are searching for a way to 'love my husband more.' However, it is also the litmus test of every relationship. Here's how you can do it:
1. Care and Affection
Make him feel confident in the relationship. Care, affection, support, and an attentive ear are all he needs.
2. Listen
Make a habit in these times to listen to him more often and do not interrupt. He will find his peace of mind.
3. Physical Closeness
Hugs and kisses, more often. Physical touch always heals and removes all the tension.
4. Be His Friend
It is time to get into the friendship mode as friends help him in sorting out his issues.
5. Laughter
Laugh together and smile more often. It is the best therapy in those tough times.
The relationship that you share with your husband is the most precious one. As a wife, you can add charm to it by using different and subtle ways to express your love and care. Not only does it spice up the relationship, but it also makes the relationship stronger.