Beautiful Birthday Poems for Your Husband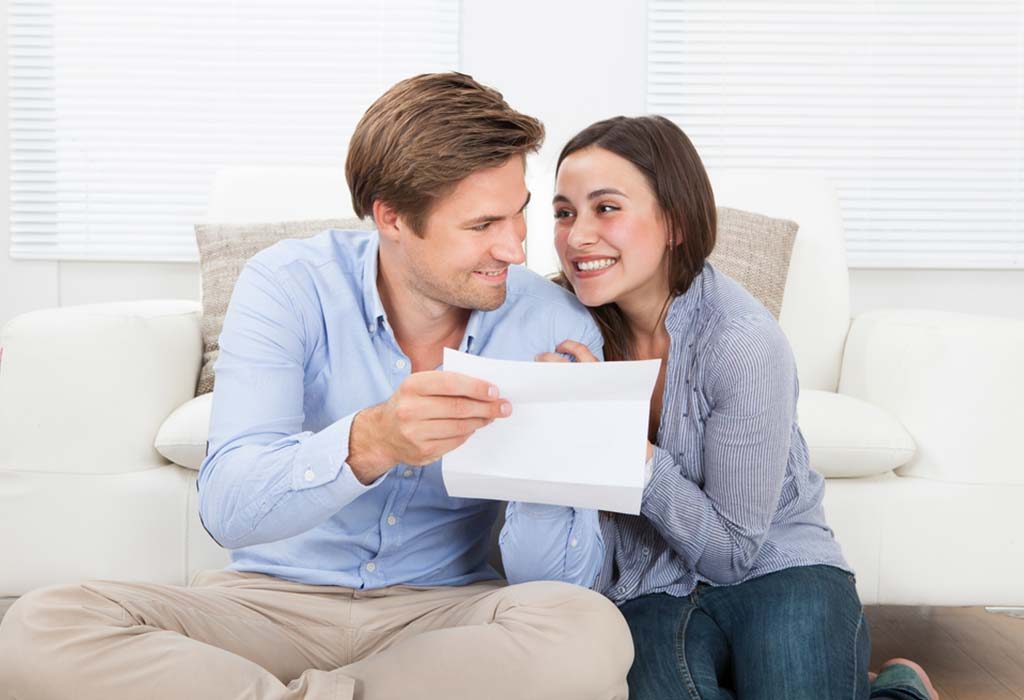 In this Article
Celebrating your husband's birthday can be made special in various ways. Some like to organize a grand party, and some try to keep it simple by having an intimate dinner. However, a few heartfelt verses for a husband's birthday from the wife can be very special. The words in these poems are very romantic and intimate, and it helps in expressing yourself even more sweetly than you ordinarily would.
Sweet Happy Birthday Poems for Husband
If you want to break the monotony in the sweet and mushy birthday poems for your husband, you can go for funny birthday poems for husband. It is an unexpected twist that your husband would not expect, but it can still be made special. You can select a poem that reflects the funny moments you have shared with your husband. That would make the poem all the more special to him. Sweet happy birthday poems for husband can turn out to be extremely endearing and can turn out to be the highlight of your husband's birthday celebrations! Give it a try, and you sure will see the magic that it spills on such a special occasion, with such a special tribute.
1. So Much to Say on Your Birthday
There is so much
I want to tell you today
My heart is overflowing
With things, I want to say
There is an abundance
Of feelings, I want to convey
Maybe I'll tell you over
A romantic glass of cabernet
Happy birthday!
2. To Eternity & Beyond
When I married you, I was a little scared… of what the future would hold for both of us,
Of what would be the destiny of our relationship?
If I could go back in time, I would tell myself,
Stop being silly; you just struck gold!
You have a heart of gold, honey. I am too lucky to have found you.
Happy birthday, keep glittering.
3. Rockstar by Kevin Nishmas
Happy birthday!
You think you're a rock star,
Singing songs forever sung,
You move like Mick Jagger,
But sound like William Hung.
You want to be famous,
With your name up in lights,
You could end up a star,
One karaoke night.
4. For a Birthday by Thom Gunn
I have reached a time when words no longer
Help:
Instead of guiding me across the moors
Strong landmarks in the uncertain out-of-doors,
Or like dependable friars on the Alp
Saving with wisdom and with brandy kegs,
They are gravel-stones or tiny dogs that yelp
Biting my trousers, running around my legs.
Description and analysis degrade,
Limit, delay, slipped land from what has been;
And when we groan, my darling, what we mean
Looked at more closely would too soon evade
The intellectual habit of our eyes;
And either the experience would fade
Or our approximations would be lies.
The snarling dogs are weight upon my haste,
Tons which I am detaching ounce by ounce.
All my agnostic irony I renounce
So I may climb to regions where I rest
In springs of speech, the dark before of truth:
The sweet moist wafer of your tongue I taste,
And find the right meanings in your silent mouth.
5. A Birthday Sonnet for My Love by Joanna Fuchs
Another year has passed for you, sweetheart;
It's time to cut the cake and celebrate.
And once again, my love, I start to think
Of things about you I appreciate.
It means so much to have you in my life;
Your loving care fills up my days with pleasure.
Your warm and giving nature helps create
Close, special times together that I treasure.
I live within a safe and steady world,
Because you love me unconditionally.
Your easy-going ways mean that I'm blessed
With peace and joy and blissful harmony.
To me your birthday is a precious day;
I hope it brings you joy in every way.
6. Infinite Love
My love for you has never known any bounds,
These wings of adoration have known no grounds,
Secured in your love, I am always flying high,
I love you more n' more, each day, as time goes by
Happy Birthday, to the love of my life…
7. Another Birthday Together by Karl & Joanna Fuchs
Your birthday marks another year together;
Such happy times, I couldn't ask for more,
Spending precious minutes, hours, and days
With you, my love, whom I cherish and adore.
We've shared so much, we two, in love and friendship;
Each year our bond just seems to grow and grow.
I always want to be right next to you;
To be with you means more than you can know.
You're always there for me with a loving smile;
I'm never happier than when I know you're near.
I thought my love for you could not grow stronger;
And yet I love you, even more, this year.
8. Sealed in My heart
Happy birthday to my passionate,
and ever-loving soulmate.
You have bewitched my heart,
from the very first day.
Whereas no other, handsome or smart,
could win me in any way.
Was it your eyes,
that rooted me to your soul?
Or was it your voice,
that makes me alive and whole?
Perhaps it's everything about you,
that makes me feel the way I do!
Happy birthday once again my husband!
9. Desired
Handsome, charming, and hot
Is my hubby who I love a lot
Cool, smart and carefree
Is my husband with whom I want to be
Desirable, stylish, and attractive
Is my husband with whom I love to live
Perfect, ideal, and flawless
Is my husband, the reason for my happiness
Happy birthday, darling!
10. Remembrance
Happy birthday, darling,
I fondly remember the day we met
And our love has not seen a dip as yet
I pray to God for keeping it alive
For you are the reason I took a dive
Into a relationship of bond and trust
Happy birthday, hubby, you are the best!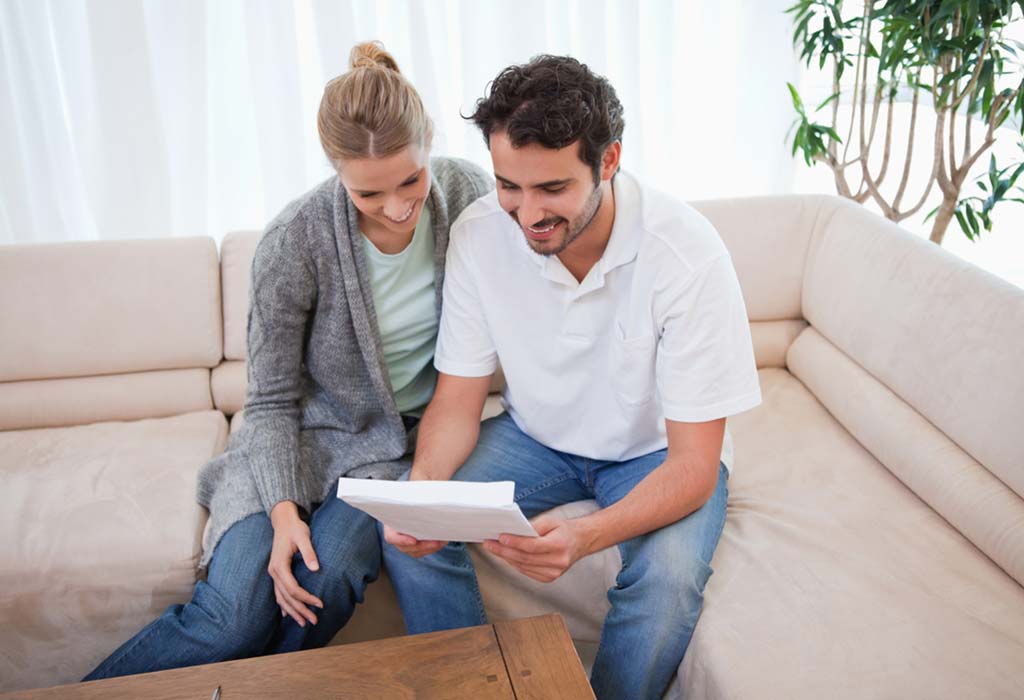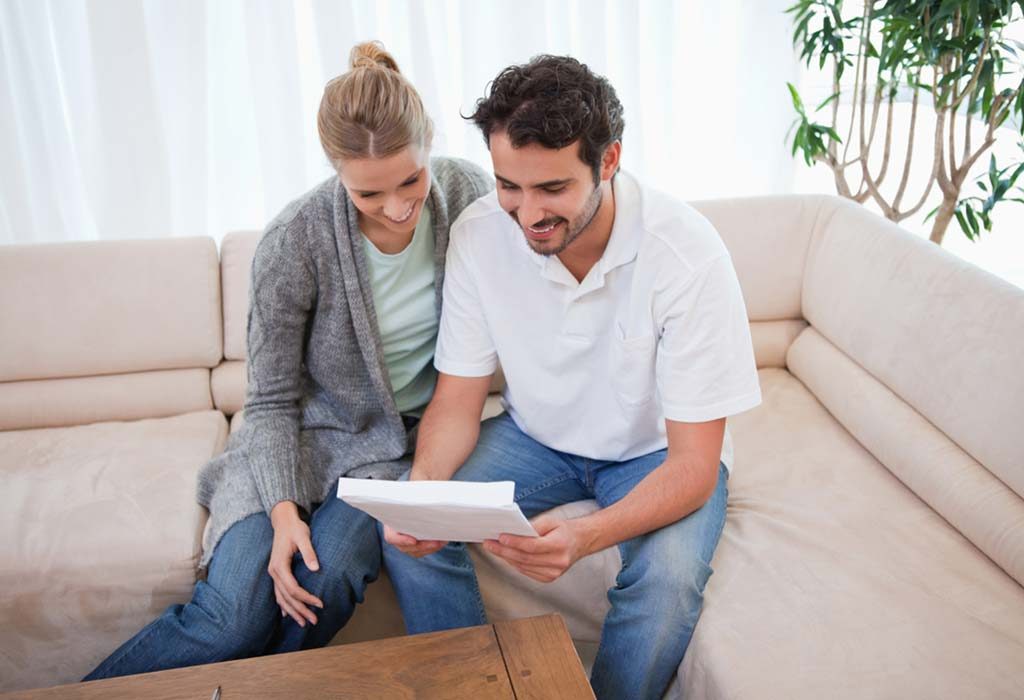 11. Best of the Best
The best husband in the world
Deserves an extraordinary treat
A boring party is not enough
For a husband so sweet
The most amazing man in the world
Deserves a beautiful evening
So let's pop the champagne
It's time to start celebrating
Happy birthday
12. One and Only
Happy birthday to the best husband,
in the whole wide world,
and I would never trade you,
for any amount of silver or gold.
Still, my heart does the flip-flops,
whenever I look at you,
and I will love you for an eternity,
just like you love me too.
May this day shower you
with abundant happiness!
13. Wishing Him the Best of Life
If there were an award
If there were an award that I would reserve for you alone,
It would be for being the world's best husband
Because you have had my back and guided me all through
And you have always been there to look out for me
Dear husband today, I wish you do well
Your dreams are the place I'd like to dwell
You bring lots of happiness to my life,
You are my only way
And on your birthday all I want to say is
You'll always be the best!
Happy Birthday to you
Have a smiling life all along!
14. To Tell Him He Is Your Stars and Sparkles
As I saw your eyes sparkle,
even the shiniest stars paled in comparison
As you smiled your radiant smile
The rays of sunshine became brighter forever
As your sweet voice touched my ears,
even the songs became more melodious
And your velvet-like skin
was smoother than the finest silk I knew
And darling in comparison to our precious love
every other romantic story falls short.
Happy Birthday, dear husband!
15. Living Life Without You
Would be a real feat
Without you, my existence
Would be incomplete
The reason for my smile
The cause of all my joy
Is none other than you
My charming birthday boy
Happy birthday
16. To Cherish Your Bond
Sometimes words do not suffice
for me to say
You mean the world to me in every way
You make my life complete
And without you my strength
tends to deplete
And on your birthday
I am trying to make it special in every way
If I have to do this again
it will definitely be you
My life has had so much gain
From the moment I married you
Happy Birthday, dear husband!
17. To Have and to Hold by Joanna Fuchs
Holding your hand warms my heart.
Kissing your lips ignites my soul.
Making a promise, never to depart,
I rely on you, to make me whole.
Another year, and another birthday,
an additional candle lights up the cake.
Need not to count those candles today,
So just enjoy the glow they make!
May this birthday be the best day of your life!
Happy Birthday, My Love!
On Your Birthday
On your birthday, I am so very happy
to have shared life with you another year,
basking in the special light of your love.
May your birthday be filled
with joy, satisfaction,
and the kind of amazing happiness
I feel whenever I'm with you.
18. King of Hearts
I am not Royalty
; but you do make me feel like the Queen, of your heart.
Thanks for making me feel so desired, so special, and loved.
Happy Birthday to the Incontestable King of my Heart.
19. Forever Young
Your birthdays are not scary
You are always gonna be young at heart
Happy Birthday to my Forever young husband.
20. More Than Enough
I couldn't ask for
Anything more
You've already laid out
Every joy at my door
I couldn't seek anything
Other than this
You have already
Made my life full of bliss
Thanks for being a husband
So perfect in every way
I wish that you have
The most fantastic birthday
Thus you can choose from any of these 20 poems, whichever strikes a chord with you. They are all different from another, with varying lengths of feelings incorporated into the words. How you feel for your husband and how you want to express it on his birthday is up to you. These beautiful birthday poems for your husband is just a way of making it more special and expressing it a bit more creatively. The words in these birthday poems are extremely heartfelt and written with a lot of love and passion. It is the love for a husband that a wife beholds and wants to share on his big day. It is meant to make the person whose birthday it is to feel loved and wanted. What better way to select a beautiful birthday poem for your husband and strengthen the bond of love even more on such a special day?
Also Read:
Birthday Gift Ideas for Husband
Birthday Wishes for Your Husband
Birthday Surprise Ideas for Husband