35 Poems That Will Express Your Love For Your Grandma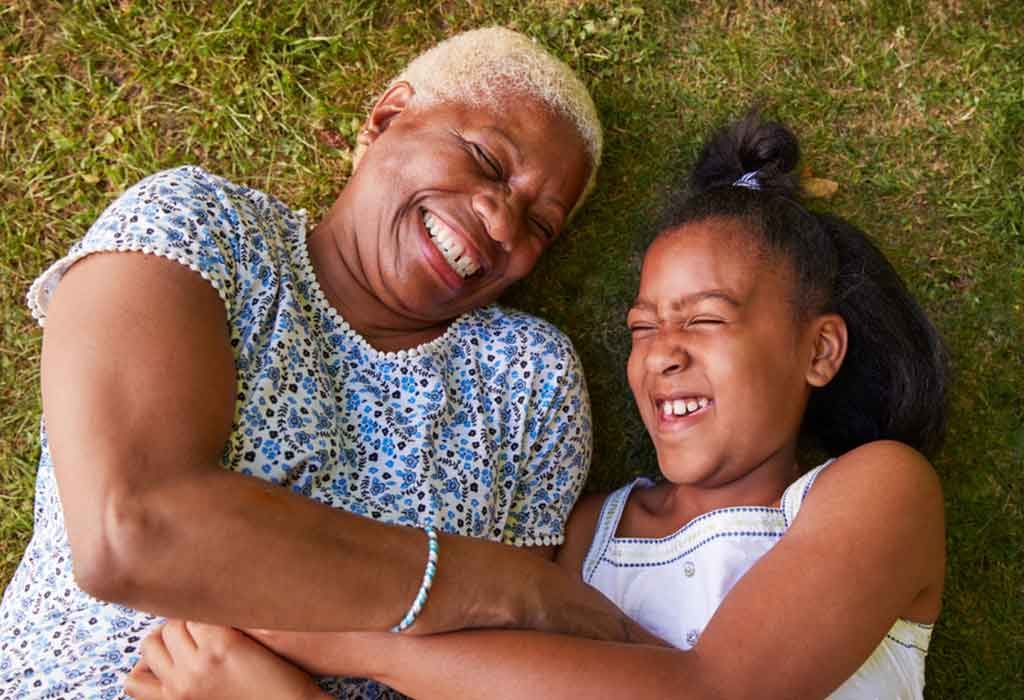 In this Article
Our grandmas have played a huge role in our lives and helped us create fond memories. They nurtured us with love and care. When mothers aren't available, grandmothers step in and raise children, for which they deserve appreciation and gratitude.
We've compiled a list of grandma poems in this article for you to express your love for your grandmas.
Popular Poems for Grandmas
Whether it is remembering your grandmother or thanking her for her contributions, these poems can be used to describe your feelings. They are designed to touch hearts. Take your time to read and enjoy them.
Short Grandma Poems
If you're thinking of writing poems for your grandma or simply surprise her with something pleasant, then reciting her adorable grandmother poems is a good start. You can try out these poems since they're short and sweet.
1. Thank You, Grandma
I have had the best time of my life with you,
I think I am amongst the chosen few,
To have a lovely grandma like you,
You are too sweet is all I can say,
In my life, you have an important role to play,
Thanks, grandma, I love you a lot,
You are always in my thoughts!
2. Grandmother Is…
A Grandmother is someone special in your life.
Someone who always has time,
Time to listen, time to play,
Time to visit the zoo,
Time to linger and look at the things I want to do,
Time to laugh, time to sing,
Time for me, her grandchild, just to be,
Time to read, time to walk,
Time to let me just play at the dock.
3. Nana's Little Angel
Nana, you are special.
Your love knows no bounds.
A room takes special warmth whenever you're around.
You think I'm cute and talented and maybe even wise,
But I know that's why all grandparents see through loving eyes.
Every day with you is precious,
I'm so grateful for the time.
Of all the grandparents in the world,
I'm thankful that you're mine.
4. Walking With Grandma
I like to walk with Grandma,
Her steps are short like mine.
She doesn't say "Now Hurry Up",
She always takes her time.
I like to walk with Grandma,
Her eyes see things like mine do.
Wee pebbles bright, a funny cloud.
Half hidden drops of dew.
Most people have to hurry,
They don't stop to see.
I'm glad that God made Grandma,
Unrushed and young like me.
5. My Grandma's Embrace
Dear Grandma, When we first met, I was so very small.
But I could tell that grandmas love their little ones most of all.
You snuggled and cuddled me, and hummed lullabies in my ear.
And gently flowing down your cheeks, I saw your happy tears.
I want you to be a part of my life as you watch me grow.
Hold me close and keep me safe; there's so much I don't know.
We will be such great friends; no one else could take your place.
For there is nothing as comforting as a grandma's embrace.
6. Grandmother
Grandma, you are wonderful,
So gentle, and yet so strong.
You've always shown that you care,
And without a doubt, I belong.
You've been patient when I've strayed,
And offered guidance when asked.
It seems you can do anything,
And fantastic with every task.
Always a source of calming comfort,
And a safety net when I fall.
Your love helps me in stressful times,
And supports me through it all.
I love you more than I can express,
I pray I've earned your respect.
If I had my choice of grandmothers,
you'd be the only one I'd select!
7. A Grandma's Heart
A grandma's heart is filled with love,
And gratitude to God above.
She thanks the Lord for her family tree,
And all the blessings she can see.
8. You're a Remarkable Woman
A grandmother is a remarkable woman.
She's a wonderful combination of warmth and kindness,
Laughter and love.
9. Happy Birthday Grandma
A grandmother's smile,
Is like a candle's flame.
The darkness of sorrow,
It can easily tame.
A grandma's tender hug,
Is like a balm to the heart.
Even after a weary day,
It can give a fresh start.
A grandma's advice,
Is like a secret key.
To living life without stress and anxiety.
10. Sweet Grandma
My Grandma is so sweet,
When she visits, it's a treat.
Gumdrops and lollipops,
The day should never stop.
Peppermints and liquorice,
Lots of hugs and a sticky kiss.
Cupcakes and gooey icing,
Grandma's love is so enticing.
Love Poems for Grandma
Having our grandmas by our side is a wonderful feeling. Unfortunately, our loved ones don't live forever, and it's important to cherish them as much as we can. Love poems are a great way to express gratitude and joy to our special grandmas. A simple line can make her day, and you'll see her face brightly light up with a smile.
They show how much you mean to her and display your affection. Get ready to touch her heart with these beautiful grandmother poem snippets.
1. I Love You, Grandma
Who has the tenderness of a mother?
Who has the wisdom of a school teacher?
Who has the tricks of a magician?
Who has the ability to see the world through a child's eye?
Who has the stories about Mum and Dad?
Who has always loved no matter what I do?
Who has the songs to sing me when I am blue?
Of course, it's my Grandma,
And I love you, and you bless my life!
2. An Inspirational Grandmother
Grandmother an inspiration you have been,
The things you told me since I was ten,
The wisdom and knowledge you share,
Let me know you always care.
On this Birthday my wish for you,
Is happiness and sunshine the whole year through,
You have given so much to all of us,
It is time for us to make a fuss.
Happy Birthday, Grandma!
We all love you and hold you in awe!
3. Grandma's Wings
Grandma, I wonder,
Where you keep your wings.
Are they hung in your closet,
With the rest of your things?
Do you put them away,
And just use them at night?
Or give them to Rosie,
To polish up bright?
I know you have wings,
For this must be true,
'Cause God always gives,
them to angels just like you.
4. I Am Always There, Grandma.
There is never a time when I never needed you by my side,
Your wise advice has shaped my life, the right way every time.
For no random reason, I just wanted to tell you how much I love you,
I promise to always be there for you and never leave you blue.
And whenever you find yourself sad, don't you shed a tear,
Just always remember that your little one is always here.
I love you, Grandma!
5. For a Loving Grandma
Thinking of you today,
and how you make
the world a nicer place.
You care about your family,
And are thoughtful in special ways.
I'm sending you this wish,
filled with loving appreciation.
Your warm heart, your kindness,
and all the other qualities
that makes you so very special.
Poems for Deceased Grandmother
If your grandmother has passed away and you want to remember her with beautiful and heart-touching poetry, here are a few good choices. These are dedicated to all the loving grandmothers who were special in our lives. Our grandmas are dear to us, and these poems can't express it any better than that.
1. She Is Gone
You can shed tears that she is gone.
Or you can smile because she has lived.
You can close your eyes and pray that she'll come back,
Or you can open your eyes and see all she's left.
Your heart can be empty because you can't see her,
Or you can be full of the love you shared.
You can turn your back on tomorrow and live yesterday,
Or you can be happy for tomorrow because of yesterday.
You can remember her and only that she's gone,
Or you can cherish her memory and let it live on.
You can cry and close your mind, be empty and turn your back,
Or you can do what she'd want: smile, open your eyes, love, and go on.
2. Broken Chain
We knew little that morning,
That God would call your name.
In life, we loved you dearly,
In death, we do the same.
It broke our hearts to lose you,
But you did not go alone.
For part of us went with you,
The day God called you home.
You left us beautiful memories,
Your love is still our guide.
And though we cannot see you,
You are always by our side.
Our family chain is broken,
And nothing seems the same.
But as God calls us one by one,
The chain will link again.
3. God Saw You Getting Tired
God saw you getting tired, and a cure was not to be,
So he put his arms around you and whispered, "Come to Me",
With tearful eyes we watched you,
And saw you pass away.
And although we love you dearly,
We could not make you stay.
A golden heart stopped beating,
Hard-working hands at rest.
God broke our hearts to prove to us,
He only takes the best.
4. Missing You, Nan
The years will always roll on by,
And time will always pass,
But every memory I have of you,
Will definitely always last.
I like to smile when I think of you.
I try not to be sad.
It's pretty easy to do,
With all the good times that we've had.
But sometimes I can't help it,
and memories leak out of my eyes.
I quickly try to brush them away,
I know you wouldn't want me to cry.
I don't know how it's possible,
but I love you more now than I did then.
And I really cannot wait until,
the day that I see you again.
Because, Nan, I know I would take hold of you,
And never ever let you go.
Every day that passes by,
I miss you more and more.
5. Legacy of Love
A wife, a mother, a grandma too,
This is the legacy we have from you.
You taught us to love and how to fight.
You gave us strength; you gave us might.
A stronger person would be hard to find,
And in your heart, you were always kind.
You fought for us all in one way or another,
Not just as a wife, not just as a mother.
For all of us, you gave your best.
And now the time has come for you to rest.
So go in peace, you've earned your sleep.
Your love in our hearts, we'll eternally keep.
Inspirational Poems On Grandma
If you've ever been lucky enough to have a grandma in your life, then you know just how special and inspiring they can be. And what better way to celebrate your grandma's wisdom and warmth than with a few inspirational poems? So grab a cup of tea, get cozy, and let's explore the power of grandma love through poetry!
1. "Grandma's Wisdom"
Grandma always knows just what to say,
To make everything seem okay.
She's lived a life full of ups and downs,
But her wisdom never wears a frown.
With a twinkle in her eye and a smile on her face,
She reminds us to cherish every moment, every place.
2. "Grandma's Hug"
There's nothing quite like a grandma's hug,
It's like a warm blanket, cozy and snug.
She holds us close and whispers in our ear,
Everything will be alright, don't fear.
Her love is the kind that never fades,
Even when we grow up and go our separate ways.
3. "Grandma's Kitchen"
Oh, the smells that come from grandma's kitchen,
It's a wonderland of spices, flavors, and tradition.
She cooks with love and a pinch of this and that,
And every dish is like a work of art.
The table is set, the family gathers round,
Grandma's kitchen is where memories are found.
4. "Grandma's Laughter"
Grandma's laughter is infectious and bright,
It fills the room with joy and light.
She's quick with a joke or a funny tale,
And her smile never seems to fail.
Even on the darkest days, she finds a way,
To bring a little sunshine and chase the clouds away.
5. "Grandma's Legacy"
Grandma's legacy is one of love and grace,
She leaves a mark on every heart and every face.
She teaches us to be kind, to be true,
To live our lives with purpose, to pursue
Our dreams and passions, to never give up,
For in the end, it's love that fills our cup.
Thoughtful Poems About Grandmother
If grandmothers were superheroes, they'd have the power to make everything better with just a hug and a cookie. Here are some thoughtful poems to celebrate the amazing women we call grandma.
1. "Grandma's Magic"
Grandma has a special kind of magic,
She can turn a frown into a smile so tragic.
With just a hug or a kind word or two,
She makes everything seem bright and new.
Her love is a gift, a treasure to behold,
Grandma's magic never gets old.
2. "Grandma's Stories"
Grandma's stories are a window to the past,
A glimpse of a world that didn't move so fast.
She tells us tales of adventure and romance,
Of hardship and struggle, of laughter and dance.
Her words are like a time machine,
Taking us back to a world unseen.
3. "Grandma's Hands"
Grandma's hands are gentle and wise,
They've worked hard, yet never lost their prize.
With a touch so soft, she heals our pain,
And reminds us that love is not in vain.
Her hands are a symbol of all that's good,
A testament to a life well understood.
4. "Grandma's Smile"
Grandma's smile is a ray of light,
A beacon that guides us through the night.
It's warm and bright and full of love,
A reminder that we're never alone.
Even when life gets tough and rough,
Grandma's smile is like a hug.
5. "Grandma's Love"
Grandma's love is a force to be reckoned with,
It's a flame that never dies, a light that never dims.
She loves us through thick and thin,
Through joy and sorrow, through loss and win.
Her love is a constant in a world so uncertain,
Grandma's love is a blessing that's truly certain.
Mothers Day Poems For Grandmothers
Mother's Day is a special occasion to honor all the wonderful mothers and grandmothers who have shaped our lives. If you're looking for a heartfelt way to express your gratitude to your grandmother, consider these touching and thoughtful poems for grandma on Mother's Day. Each poem celebrates the unique and special bond between grandmothers and their grandchildren, and is sure to make her feel loved and appreciated on this special day.
1. "A Mother's Mother"
A mother's mother is a gift so rare,
She's a treasure beyond compare.
She's the one who raised our mom so well,
And taught her how to love and excel.
On this Mother's Day, we honor you,
Grandma, you're a mother too!
2. "Grandma's Love"
Grandma's love is like a warm embrace,
It's a hug that never leaves a trace.
She loves us just as much as our mom,
And always makes us feel right at home.
On this special day, we say thank you,
For all the love you give so true.
3. "A Mother's Legacy"
A mother's legacy is one of love,
It's a gift from the heavens above.
And when that mother is a grandma too,
The love just keeps on coming through.
On this Mother's Day, we honor you,
Grandma, your legacy is true.
4. "The Best Grandmom"
Grandmom, you're the best there is,
Your love is like a warm, soft kiss.
You always have a listening ear,
And you wipe away each and every tear.
On this Mother's Day, we celebrate,
The love you give, it's never too late.
5. "Grandma's Blessing"
Grandma, you're a blessing from above,
A symbol of a mother's love.
You're always there to lend a hand,
And you help us to understand,
That a mother's love is always true,
Grandma, we're so grateful for you!
FAQs
1. What Are Some Advantages Of Writing A Poem For Grandma?
There are countless reasons why writing poems about grandmothers is a great idea! For starters, it's a wonderful way to express your love and gratitude for all the ways she has enriched your life. Whether you're celebrating a special occasion or simply want to remind her how much she means to you, a heartfelt poem can do wonders. Plus, writing poetry can be a therapeutic and cathartic process that helps you process your emotions and memories. And let's not forget the joy that comes from sharing your words with your grandma and seeing her face light up with pride and happiness. So don't be shy, grab a pen and paper, and let your inner poet shine!
2. What Makes Poems A Beautiful Way To Express Love For Grandma?
There's something undeniably magical about poems about grandmothers. Maybe it's the way that words can be crafted into a beautiful tapestry of emotions, memories, and love. Or perhaps it's the way that poetry can capture the essence of a person and their impact on our lives in a way that prose simply can't. Whatever the reason, there's no denying that poems are a beautiful way to express love for grandma. They allow us to dig deep into our hearts and souls and articulate the many ways that our grandmas have touched our lives. And when we read those words to our grandmas, we can see the love and appreciation in their eyes, and that's a feeling that's truly priceless.
You can write down these poems on a greeting card and decorate them with custom designs. They make for the perfect presents during Christmas, New Year's, birthdays, or any time of the year for that matter.
The next time you sit down with your grandparents read out these beautiful and fun grandmother poems, and let us know how your family loved them.
Also Read:
Sweet Alternative Names for Grandmother
Bond between Children and Their Grandparents