Fascinating Birthday Celebration Ideas for Your Husband That Will Make His Day Special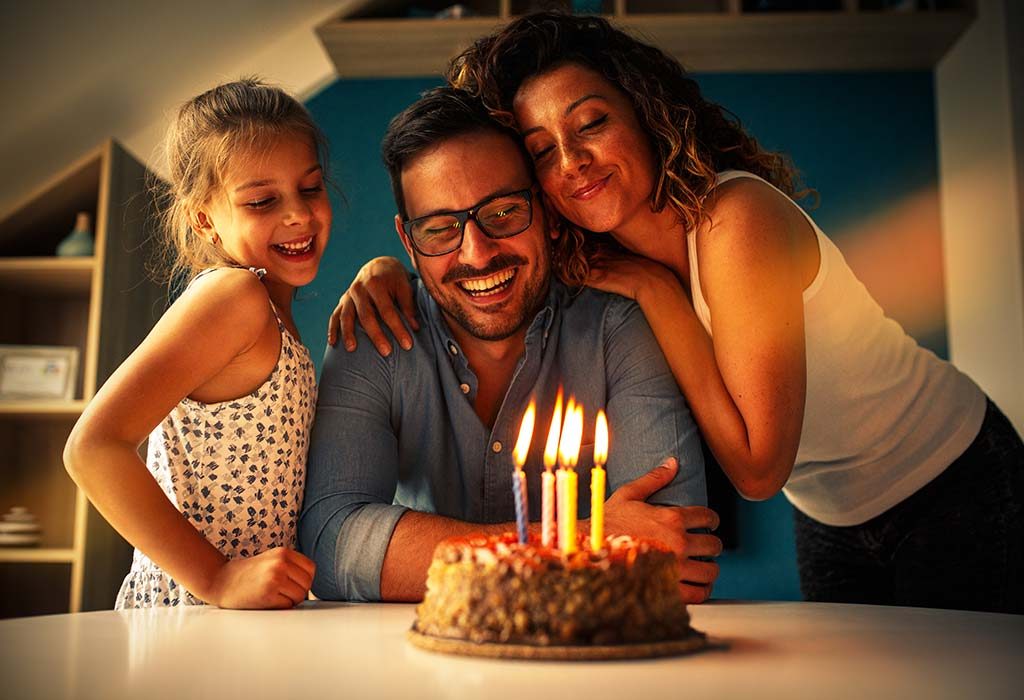 In this Article
Your husband's birthday is around the corner and you have no NEW idea to celebrate his birthday and leave him surprised, do you now? Planning for your husband's birthday can be stressful if you are running out of ideas to make him feel special. It can be more stressful, especially, if you are planning to celebrate his first birthday after marriage because you are his partner in life and you'll feel that you should be the one to make him feel special. Just getting your husband a birthday card won't cut it if you want to make his day memorable, which is why we bring some amazing ideas that will help you celebrate your husband's birthday.
Awesome Ideas to Celebrate Your Husband's Birthday
If you are totally stumped about how to make your husband's birthday special and have no idea how to move forward, you have come to the right place. Here are some ideas on how to celebrate husband's birthday differently:
1. Breakfast in Bed
This is one of the most common romantic ways to celebrate your husband's birthday. Make breakfast for your dearest husband and pamper him on his day. It will make your husband feel like royalty when he wakes up to a delicious breakfast served to him by his beautiful wife. Start his birthday celebration by giving him breakfast in bed, and keep surprising him throughout the day.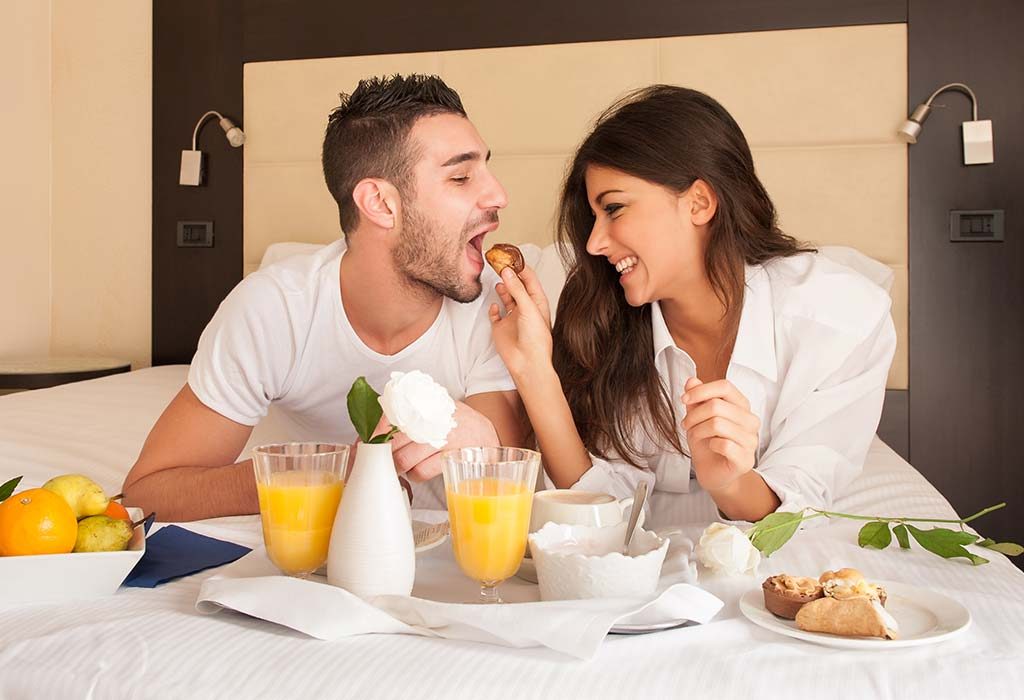 2. Homemade Gift Coupons
Not all gifts have to be expensive to make your husband feel special. With a little creativity, you can make your hubby feel special too. Make gift coupons at home and treat your husband. It will be fun for sure. Make different coupons like, 'a romantic night for the couple' or 'a massage coupon'. There can be others that are more practical such as a lazy day coupon where you do all his chores for him and let him have a day to unwind without worrying about anything and so much more.
3. Take Candid Photos for Him
If you are handy with a camera or have a girlfriend that can assist you, take a few candid, naughty, and alluring pictures of yourself and gift those pictures to your husband. You can be sure that he will hold them near and dear for as long as he lives.
4. Leave Love Notes for Him
This one is sweet and simply requires you to leave love notes in the house, here and there, for your husband to find. You can do this for him all day and then surprise him with a special gift later at night.
5. Write a Love Poem
If you love to write and are good with words, you will have no trouble in writing a love poem for your husband, will you now? However, even if you don't write, you can give it a try. You don't have to rhyme each and every line, just think about the times you have spent with your husband, and the words will flow; soon you will have written a sweet love poem for your husband. Your husband will appreciate the effort, and it will be something he will treasure since you put your heart into it.
6. Consider Giving Gift Baskets
There are many ways you can put together a gift basket. You can fill it with the small things you know he will love and appreciate, or you can make it a bit more expensive by getting him a bottle of his favourite wine with the appropriate glasses. You can also get expensive goodies for him. Just remember what he likes, and you won't have to worry about whether he likes it or not.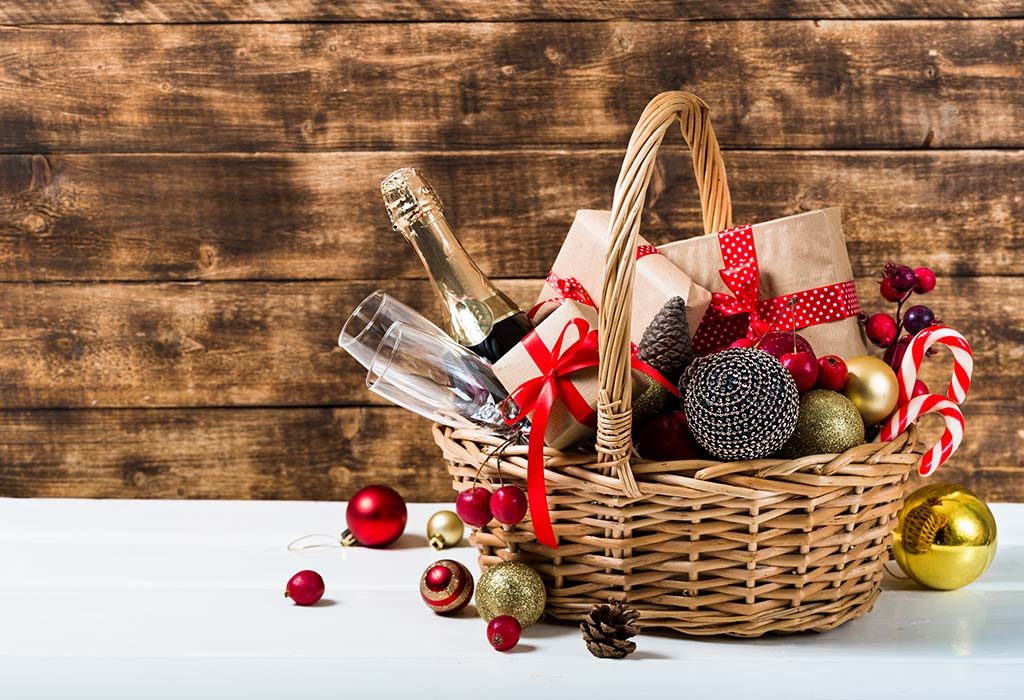 7. Create Photo Book/ Wall Collage
You can do this either in a book or as a collage that can be hung on the wall. Your kids can help you when it comes to picking out their favourite pictures. Choose pictures that remind you of special times and of the people who are close to your husband.
8. Plan an Adventurous Trip
If your husband is of an adventurous type, then you can always plan an exciting trip that will get his adrenaline going. Plan a camping or hiking trip or take him on a mini vacation where he can try scuba diving or bungee jumping. If your husband loves camping or trying out other adventurous activities, this is one of the best gifts you can give him on his birthday.
9. Make Him 'King' for the Day
If you have kids who are old enough to help, you can always make your man feel special by making him King for the day. Leave no work for him to do and let him know that you and the kids are there to look after his every need for the day.
10. Dedicate a Song On the Radio
Now we are talking old school, but it is still a romantic gesture. You just need to make sure that you get the timing right and that your husband is listening to the radio when the song that you have dedicated plays. Play a song that you both love and that connects you.
11. Go for a Moonlight Dinner
Pick a spot in your city (probably a garden or your balcony) from where you can see the sky clearly, and deck that place with a table, chairs, candle, and fairy lights. Cook his favourite meal and have moonlight dinner – just you and your man under a full moon can really make for a romantic night. Play soft, romantic music to set the mood; dance a little and have a night to remember.
12. Plan a Romantic Getaway
Surprise him with a vacation that is just for the two of you at the most romantic and beautiful place you can find near your place. Go sightseeing, dine at fine restaurants, and enjoy each other's company in a beautiful room of a hotel.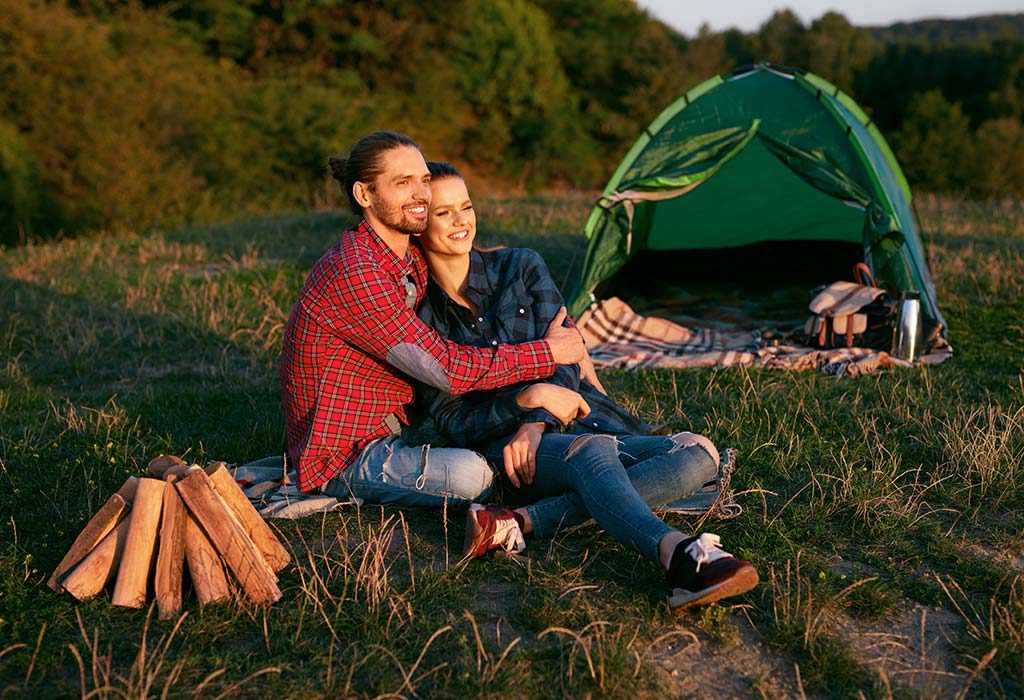 13. Play Scavenger Hunt
This one may take some planning, but if done right, it can be a lot of fun. Leave your husband clues, each leading to the spot where he can find the next one. The best way to end the hunt by having his last clue be accompanied by an outfit you have picked out and a clue telling him to wear it and head to the place you said yes, which would be the place he proposed to you. You can wait for him there and surprise him. Later have dinner and take him out for a long drive.
14. Leave Messages for Him
Similar to the love notes, but this one will be only one message that consists of something saucy. Hide it in his pocket or wallet, and once he finds it, he is not going to be able to stop thinking about you all day. Make sure to follow through when he gets home to make it an extra special day for him.
15. Birthday Countdown
Why celebrate your husband on just one day? Why not make it a week-long birthday celebration. Start a week before his birthday and count down the days to it by giving him little gifts every day.
16. Letters from Loved Ones
Another way your husband can feel really special is if you reach out to the people closest to him like his closest friends, his parents, colleagues, and your kids. Ask everyone to write something special for him. Reading the messages from all the people in his life will touch his heart and put a smile on his face.
17. Take Him to a Concert
If your husband loves music, you can take him for a music festival or a concert if possible. If everything else fails, and you have some musical talent or have friends who can sing or play instruments, get together and give him the feel of a concert at home.
18. Leave a Love Trail
Flower petals, chocolates, heck, roll out the red carpet, but when your husband gets home, try having a trail leading from the front door to your bedroom where he will find a bed full of rose petals, a bottle of champagne, candles and you, preferably wearing something that will leave him speechless. Go all the way and make your man feel on top of the world.
19. Plan a Surprise Party
Most people love surprises and if your hubby is one of them, then why not go all out and surprise your man with a birthday bash he wasn't expecting. You will need careful planning and friends and family who are willing to help. If your husband is at work, get everything ready before he gets home. If he has the day off, get someone to take him out and welcome him to a wonderful surprise.
20. Plan a Themed Party
If you are looking for more ideas to celebrate your husband's birthday at home, try a themed party. Even adults can enjoy dressing up now and then, but it doesn't have to be a kiddish scene. If your husband loves football, throw him a football-themed party where you all wear the colours of his favourite team. If he loves fishing, go with a fishing theme. You get the idea.
You don't always have to spend a lot of money to make your husband feel good and celebrate his birthday. We hope that some of the ideas above have sparked something inside you as inspiration and will help you to make your man's day feel like the best day of his life; apart from the day he married you, of course.
Also Read:
How to Plan a Vacation with Your husband
romantic Date Night Ideas for Married Couple
Handmade Gift Ideas that Your Husband Love It
How to Make Special Valentine Day for Your Husband