55 Best Good Morning Paragraphs to Wake Your Wife With a Smile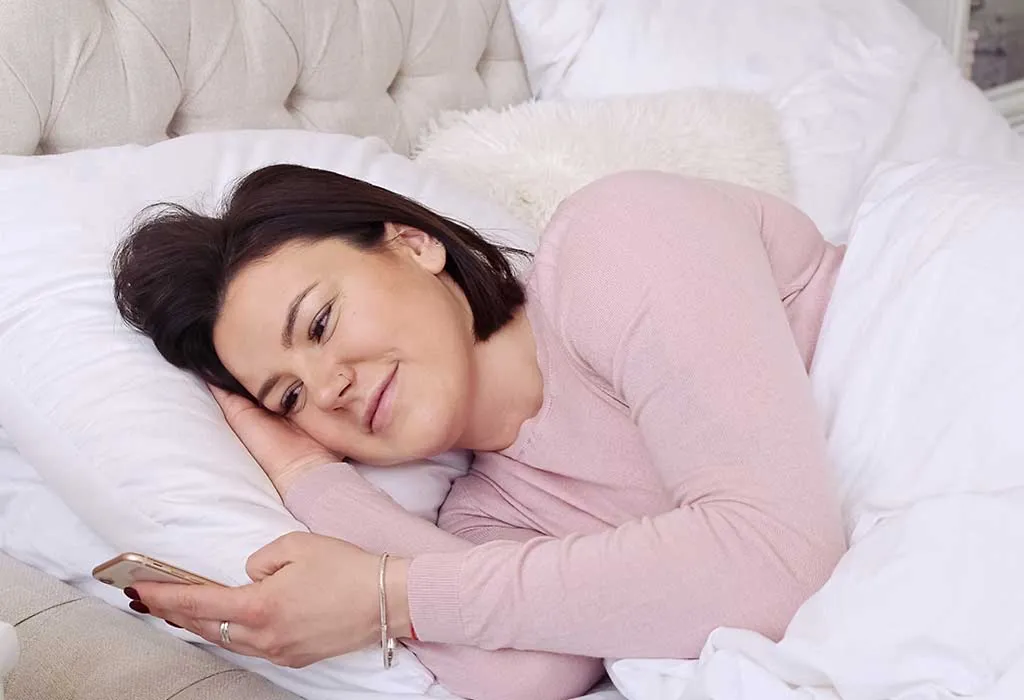 The most special to you, your wife, is your soul mate and companion who stands by you in every situation. You show her your love for her, celebrate her birthday, your wedding anniversary, give gifts on special occasions, and tell her frequently that you love her. However, a loving gesture on an ordinary day will go miles in your married life than an expensive present on a special occasion.
An endearing good morning message expressing your feelings for her will melt her heart as no diamond would. However, as she is a special person for you, no common good morning message will do. You have to write a loving paragraph that expresses your love for her and tells her how valuable she is to you. As she reads your loving paragraph first thing in the morning, she'll adore you for your thoughtful words.
To assist you in penning down love paragraphs for her to wake up to, we have a collection of good morning paragraphs. Take inspiration from these to write morning paragraphs for her and make your wife feel your love as she wakes up.
Cute Good Morning Paragraphs for Wife
Express love to your wife with a cute good morning paragraph. A cute paragraph will make her feel your love and brighten up her day. Here are some cute and short morning paragraphs for her to wake up to:
There are a million quotations about real love and a thousand meanings, but my love for you is greater than any of them. Have a wonderful morning, sweetheart!
When you open your lovely eyes in the morning, I want you to know how much you mean to me in the world. You are a little bit of heaven in my life. Just seeing and spending time with you makes me forget about my issues in the world. I want to maintain the same emotions of joy that you offer me. Good morning, my sweetheart!
My days start and end with you. Darling, get up as quickly as possible. I want to see your lovely morning grin because it is enough to make me smile the rest of the day.
Had a genie granted me three wishes, I'd want to sleep next to you every night, wake up with you every morning, and enjoy my days with you. Good day, my sunshine.
Good morning, my Queen! I'd want to express my gratitude to you for being such a blessing in my life—I adore you. My day doesn't start without sending you nice good morning paragraphs.
Sweetheart, wake up! Opportunities are knocking on your door. I wish and hope that your yesterday's dreams come true today, tomorrow, and forever. Good morning!
You constantly offer me life, warmth, and brightness. You are my lovely sun in the sky. My entire life revolves around you, and I wouldn't be able to get out of bed without you. Have a great morning, love!
I felt a lot safer, calmer, happier, and more at ease after meeting such a kind and accomplished person like you. Have a wonderful day, love!
Hello there, lovely. As I woke up this cold morning, the first, most beautiful thought that sprang to my mind was of you—I wished to greet a lovely morning to the person who means the world to me.
This morning, I'm sending you all of my love to brighten your day and remind you of how much I care about you. I love you.
All I need for a wonderful morning is the bright light, good coffee, a couple of pancakes, and your lovely grin.
I simply need your smiles for motivation. Your voice is the only thing that keeps me going. Your love is the only source of joy in my life.
The fresh breeze on my face, the sun's warmth on my skin remind me of you. Even the birds chirping and their lovely tunes remind me of you.
You are stunning; you are capable; you are strong – anything is possible for you!

I love you, sweetheart!

I bow down to my lucky stars to have gifted me you. You're the exquisite addiction I can't get enough of.

I believe the sun is rising later these days. I believe it recognizes that it is no longer the brightest light source in my life, and it is envious of you.

Last night I dreamt of marrying the most gorgeous and lovely girl on the planet. When I woke up, I knew my dream was true! Good morning, sweetheart, the girl of my dreams.

What good is a plant without its fruits, a river without its water, or a sky without the sun and stars? What's the point of a day without you? Please, lovely girl, wake up and make my day.
I want to spend the day snuggling up with you after spending the night dreaming about you.
I just wanted to let you know that I'm thinking about you and that you're never far from my thoughts.
Rise and shine! Enjoy a lovely morning, made even more incredible by the fact that you're here with me.
Let each morning be a new beginning, full of luck, pleasure, and love.
I hope that when you wake up, my message will be the first thing you see. I hope you had a good night's sleep, love.
Last night, I had a fantastic dream; you were in the dream! You are breathtakingly gorgeous and fabulous. I wish you a fantabulous day. See you later.
Your smile brightens my day. Now please wake up and smile to make my day brighter.

I just wanted to let you know that I believe in you and your abilities to achieve everything you wish for!

Have a wonderful day, sweetie. Keep smiling throughout the day. You deserve everything good.

Of the few things valuable to me, seeing your smile every morning is one.

Good morning; I welcome you to another fabulous day! Embrace the world! Enjoy your day!

Wake up, my darling. Smiles, laughter, and love are waiting for you.
I'm the luckiest man on the planet to have you as my own because you're just incredible. I wish you a day as wonderful as you are.
The bright morning sun is dim beside your gorgeous smile. I hope this morning the sun shines as bright as you, my love.
May you start the day with a grin on your face and a sense of joy in your heart.
The night has come to an end. The day has begun. Now is the moment to wake up and hug me.
A new day has begun, and I eagerly anticipate and look forward to spending it with you.
Long Good Morning Paragraphs for Wife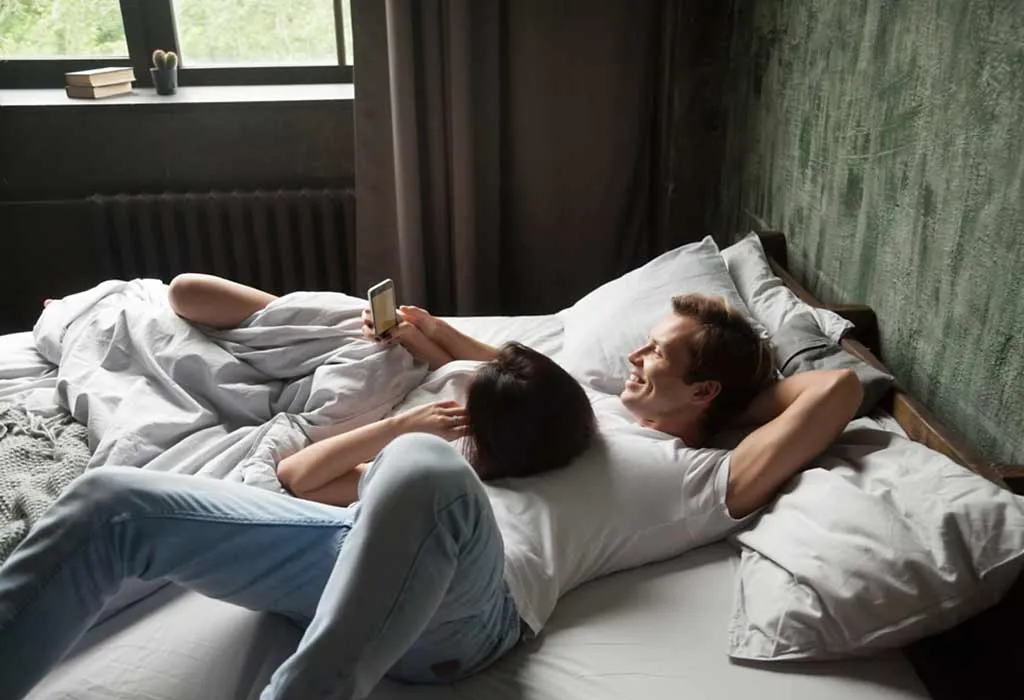 Here is a collection of long good morning paragraphs from which you may get some great ideas and make your wife's mornings even better.
Time flies when I'm with you, sweetheart, but every second feels like an eternity when we're away. My need for you is terrible, and I can't wait to see your beautiful grin once more. I adore you and miss you terribly. I hope my words make you happy till the day you are once again in my loving arms. Have a wonderful morning and a wonderful day.
There are a million ways to say I love you, but I'd instead show it to you via my actions. I appreciate you allowing me to show you how much I love and care for you daily. Please know that everything I do is with you in mind. Sweetheart, have a wonderful day.
All the dictionary's words will fall short of expressing how important you are to me and how much I love and care about you. You showed me what love is and how to express it, and as a result, my perspective on the world has shifted. Good morning, dear. No matter what happens, I will always be faithful to you.
I sense a strong and independent lady when I look into your eyes. I feel whole when I'm with you, and I thank the heavens for making me worthy of your love. I feel unique when you grin at me. I feel at ease when I'm in your arms. Darling, I hope your day is as memorable as you are.
Tell me whether you can sense the love in the air when you wake up, darlin'. When the first light rays land on dew-covered flowers, the aroma of coffee and pancakes permeates the air, and I hear the train rumbling from afar – I feel love. I hope the rest of your day is as lovely as this morning.
Hello, sweetheart. Thank you for always being there for me when I needed you most, for encouraging me to pursue my ambitions, for laughing at my not-so-funny jokes, for giving me a shoulder to cry on, for pampering me with hugs and kisses, and for always looking out for my best interests. Have a wonderful day.
Sweetheart, the love we have is lovely. Who'd have guessed we'd be such a good match? We met when we were both insecure about ourselves, but look where we are now: three wonderful years together, and our relationship is stronger than ever. Thank you for putting so much effort into our connection. Have a wonderful day.
Good morning, sweetheart. As you begin your day, I'd like to thank you for molding me into the person I am today. I can't thank you enough for your tolerance and always providing a shoulder to cry on through my worst days. Have a wonderful day, and expect these good morning texts from me before I return home for Christmas.
Good morning, little one. I still remember the first time I saw you, the first time I approached you, the first time we went out to dinner, the first time we held hands, kissed, and the day I asked you for your hands, and you said yes. Everything has changed since that "yes." Every day, I continue to fall for you.
It's only natural that I miss you now that you've been gone for a week. But what if I told you that I couldn't get my mind off of you? That's probably natural, too, because no matter what other people or philosophers say or think, you'll always be on my thoughts. Good day, sweetheart.
Good morning, sweetheart. Thank you for a wonderful weekend — it was one of the finest I've ever experienced. I hope we get to spend many weekends like this together. As we begin a new week, I wish you happiness in whatever you do and that each day gives you fresh hope. Have a wonderful day, and remember that I am only a phone call away.
Honey, good morning. We've been married for five years, and you've taught me that maintaining a successful marriage requires hard work and devotion. Even on my toughest days, you stayed by my side and assisted me in overcoming all challenges. I can't thank you enough for your patience and kindness. Good morning, and I wish you a lovely day.
How can I begin my day without greeting my life partner with a good morning? You are the reason I smile when I get up; you are the reason I am happy during the day, and you are the reason I smile when I go to bed. You are the personification of happiness, and everything you come into contact with exudes pleasant energy. Have a wonderful morning and spread happiness to others around you today.
Greetings, sweetie! Nothing in this world compares to you, and you are the finest thing ever happened to me. I can't express how grateful I am to be able to call you mine. Each new day makes me fall more in love with you, and believe me when I say that my feelings for you will only get stronger. Have a wonderful day.
All I ask in this life is to see you happy. I'd go to any length to see that grin on your face and hear your contagious laughter. I promise I'd swim across the oceans to see you smile (although I do not know how to swim). I hope you keep everyone around you in a good attitude today and don't allow anything to bring you down. Have a wonderful day.
Love Paragraphs for Her to Wake Up to
Here are some lovely good morning paragraphs for her to make her smile in the morning:
Open your eyes to a new day filled with adventures that will change your life. Every step of the way, I'll be there for you. I'm your biggest supporter, and I'll never stop admiring you.
Good morning, babe. I'll bring you a whole garden of flowers if flowers are a show of my love!
Make sure to send me a morning kiss when you receive it! My angel, you are the only thing that keeps me going.
I don't consider my morning complete until I've told you how much you mean to me. My queen, I wish you a lovely morning.
Good morning, sweetheart. I want you to know that you may reach out to me at any time. Just give me a call, and I'll be there in a flash!
A lovely morning greeting to your wife is one of the best ways to express your love. The sweet message will surely make her day bright and fill her heart with love for you. A good morning paragraph will never let your passion in your relationship dwindle and bring you both closer as you grow old together.
Also Read:
Beautiful Love Letters for Wife
Lovely Good Night Messages for Your Wife
Cute & Romantic Love Messages and Quotes for Wife