For centuries, the world has been regaled with stories, songs, and poems of love – and with good reason! There is something powerful and moving about expressing your feelings through beautiful words. No materialistic gift will ever be able to invoke such feelings of love and tenderness for your wife as a heartfelt poem can.
You can choose to write your feelings down yourself or share a poem that you feel conveys your feelings perfectly. Regardless, your wife will be blown away by the beautiful words you are sending her way.
Best Goodnight Poems for Your Wife
While you may ideally love to spend each night beside your beloved wife, there may be times when you need to travel out of town, or the two of you may have to spend the night apart. What could be better than wishing goodnight through a beautiful poem that will tug at her heart at times like this!
Romantic Goodnight Poems for Wife
Everyone dreams of the perfect romance. By sending your wife moving goodnight poems, you can make sure that she is never left wanting for romance. Dedicate one romantic goodnight poem for her every day from this list:
1. Right Here
You can now rest your eyes,
please allow me to draw close.
Betwixt the mattress and covers you lay,
a restful and peaceful night to impose.
I know you're afraid to drift off,
the fear you hold, I understand.
You fear having nobody when you awaken,
alone and desolate in this land.
But no matter what demands my attention,
no being, no man nor beast,
could ever make me abandon you,
or cause my love to cease.
We can face what lies ahead together,
I will never leave your side.
The course, the plan, the direction in life,
I will help you decide.
So when the moon gives way to the sun,
or when the stars are shielded by clouds,
you will have nothing to fear.
For no matter what becomes of us,
I will be right here.
2. Embrace of Night
My darling, my dear, my truest love,
I lament that the day must end.
For more joyous time with you,
I wish to spend.
Fret not as the blankets cover you,
or when your eyes drift to a close.
Your night is only going to get better and better,
as you lay there, dreaming of us here together.
The moon will keep its watchful gaze on you,
and the starlight will proceed to glimmer.
I hope you feel the love I have for you,
its warmth continuing to linger.
The bump in the night,
the obscurity of the dark,
both things you should never fear,
for I will make sure that the embrace of night will disappear.
3. Goodnight
A woman returns home after a long day,
tired, haggard, but still smiling,
knowing the good she has done today.
She has done all she needed to do,
her work exceptional, top-notch.
A lot of good she has done for herself and the others in her life.
Finally, the night has come,
now you'd think she'd finally rest.
She, however, takes more time out of her day,
for those who need it.
Checking on her friends,
making sure they're okay,
ready and willing to listen to anything they have to say.A truly selfless woman she is,
giving so much to others.
It is finally time for her to think of herself,
so rest well, and goodnight.
4. Sweet Dreams
The pets gathering around your sleeping form,
to shield you from the chaos,
of a world so cosmically torn.
Your beauty prevails,
all through the rays of the run,
and the shade of the moon.
Through the phases of the day,
morning, night, and noon.
My dreams are filled with the sweetest scenarios,
when I sleep right by your side.
The time I get to spend with you,
to me is a great source of everlasting pride.
I only hope that your dreams are as kind to you,
as you are to me.
And that you find much comfort in them,
even through the calming abyss of sleep.
5. Race Home Like the Clouds
The clouds have turned orange
And are swiftly running to their home.
I, on the other hand, am still here waiting.
Fully clad with the hope
That someday,
I will race home like the clouds
To spend the night with my girl
never thinking of the distance between us
But until then,
Goodnight, mine.
6. Spell of Your Presence
It is nighttime
An opportunity to happily think backward
Into the daytime hours spent in your company
I wished there were words enough
To expound how excited I was
To be held by the spell of your presence
And the warmth of your lips
Let's do it again, honey
For tomorrow is another day for us.
Goodnight.
7. Just Like the Moon
Just like the moon is bright
You become what is of light.
You came to show me to love right
These are moments I will always write.
Just like the moon you rule with ease
Bringing me freedom, love and peace
And a heart with emotions that never cease.
I love how we love and also tease.
Just like the moon the white ruler and Queen
I will love you and be your King.
I swear by the finger with the ring
My love has just my heart for you to sing.
8. This Is Not the End
We started with fresh mornings
Streaming through our lips
We touched forth our hearts
And laid our words with the sun.
We may have called today by its name
When goodbye found our ways
Know it is not the end
For my heart still beats for you.
Starlight hold these skies
But not my goodbyes, at least until rain comes.
So while the night covers this day
Now, this is not the end.
I love you all night.
9. Reminiscent Nights
It is that time again
Where the cricket wakes to its morning
And the butterflies slowly disappear.
It is that time again
Where the clouds become same with darkness
And the waters warm with my love.
It is that time again
When my arms longs for you
My lips are hungry to feed into yours.
It is that time again
When my love grows deeper
To break boundaries.
It is that time again
When my memories remember only you
When my thoughts are with a sun of you.
It is that time again
When I say what I always say
But from the heart.
I love you baby, even tonight.
10. Dusk
As the night skies keep the stars in sigh
My soul has become with yours a romantic light
To think of you is a curtain in my wind
When on my mind is you I find.
To be with you is always a desire
So I love and fell as I try to retire.
The moon is just a phase to rid me your face
I know its radiance will heal this solace.
The easiness of this feeling makes me smile
And how I want this to last longer than a while.
This cool breeze brings thoughts so lovely
Knitted in my mind to look beautiful.
To this night that homes my silent night
Know that I want you to have a goodnight.
Sweet Goodnight Poems for Wife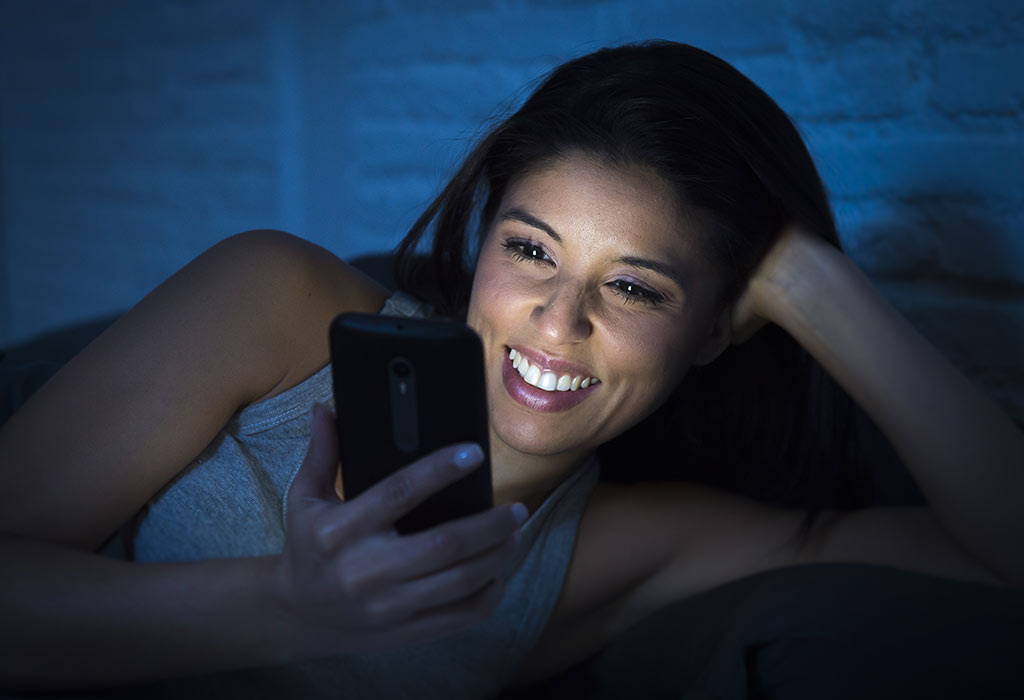 Your wife will be happy to read your words of love as she prepares for bed. So, pick out a heart-touching goodnight poem for her so that she falls asleep with a smile on her face:
1. The Warmness of the Night
I have tried to express my feelings
In the waking of the day.
I have caressed your face in the heat of today,
Most times at night I feel the flutter of my heart.
I have always shone you how I feel
It is like how proud the moon sits for the skies
And the stars are in the splendour of my emotions
Tickling the skies
And showering light to those finding the dark.
I always made a beautiful decision
Of making a life with you,
No stutters find my heart
No matter the blackness of the night.
Just so this night
Know it is not different from what I have always said
I will love you in the morning or at night.
I will let your emotions show me the light.
2. You Are Only Mine
Mine forever, that's true.
You and no other, that too.
I don't mind giving my everything to you.
To secure and protect you, girl.
You are always on my mind.
Even when there's no cloud left in the night.
Oh girl! You are only mine.
Goodnight, my baby.
3. I Wish We Were Together Tonight
We can face time, we can talk all night,
But all I want is to hug you and let you know,
That you mean the world to me.
We can tweet or talk on Facebook,
But I wish I could give you endless kisses.
We could Instagram and we could text,
But more than anything, I wish we could cuddle
And snuggle all night with no shred of worry.
Goodnight, princess.
4. A Lovely Poem
From the onset
I made it clear to myself
That I will never be elsewhere
But with this one, I cherish it with all my heart.
Even if circumstances threaten my decision,
They will fail woefully
Because I have got my goodnight kisses
As a backup plan,
Well-packaged and sent through this lovely poem.
I hope you'll love them.
5. Never Let You Go
The day I met you
Was the day I swore
To never let you go.
So much about you
Gives me joy, peace
And hope that someday
I will have you to hold and to cherish.
Before my dream comes true,
Have a goodnight, babe.
6. Funny Heart
I have a funny heart
That knows no shame
As it beats ferociously
And flutters its wings excitedly
To the wind of your presence.
In your kindness,
You could suggest a heart check
To keep safe.
But I am fine
If not better
With my funny heart.
Goodnight.
7. Seasons
Summer leaves
Broad and happy
Winter ice
Bright and classy
You, my baby
Fun and pretty
Are much more than seasons
And reasons.
I love you
For whom you are.
Goodnight.
8. Calmness of the Night
If anyone wants to behold natural,
unfeigned beauty,
Let him have a peek
At your reposing face.
In the calmness of the night,
Your loveliness causes
Uncontrollable stirs
Deep in the pit of my stomach.
Enjoy a beautiful sleep, my princess.
9. We Make the Perfect Team
I know I don't express my feelings quite well
But that doesn't mean I don't cherish or value what we have.
I am a typical guy that's too afraid
to say how much you brighten my life
I feel more than lucky to be called yours
In so many ways, I don't think I deserve someone so perfect
But I know we make the perfect team
I love you and have a splendid night ahead.
10. From the Moment
From the moment our eyes met
And we felt that shortness of breath
From the racing of our hearts
To the fireworks and sparks
From the moment we said "I do"
And promised each other to be true
From the moment we made a new life
And I write this sweet poem for my wife
From the moment I had to go
Till I return to the one I adore
From the moment you lay down to sleep
Know my love for you is deep.
Short Goodnight Poems for Wife
If longer poems don't appeal to you, or you feel your wife may like short and sweet messages, here are some beautiful short goodnight poems for her:
1. Heartbeat
Listen to the coordinated sound of my heartbeat
Written boldly in letters meant for your eyes alone.
I miss you and that settles it
For I will be right there by your side
Before the breaking of the dawn.
Goodnight, empress.
2. No Matter Where I Go
No matter where I go
I carry you in my heart
Mountains regardless
And the deepest forms of the oceans notwithstanding
I bear you in my heart
Never letting go of you for any pain
Determined to share the gains
Of staying put for you.
Goodnight, honey.
3. A Blissful Goodnight
Experience and time
Didn't take away
The magic of our union
We are meant for each other
Through thick and thin.
I don't have to be far off
To write you a blissful goodnight wish.
Goodnight, my darling.
4. Night
Until the dark loses its stars
And the moon loses its light
There will be a sweet goodnight in my heart.
The fire within me burns fiercely
As you kiss my forehead lightly
Sleep well, my queen
5. A Late Goodnight
I woke up with a start
As one who forgot to do the needful
For his lover who anticipates his farewell messages
Pardon me, my love
For while I was fantasizing about you
I drifted off to sleep.
This isn't a goodbye message though,
I love you very much.
Goodnight.
6. Us
In the end,
All that will make waves is,
You and me together
As we move mountains
And spring forth from valleys.
It's our time, baby
To be us, nothing holds us back.
Goodnight.
7. Be Safe
We are counting in hours
Before the night pushes its heavy self
Into the face of the earth.
Be safe for me, my love.
It's just a goodnight,
And never goodbye.
8. Never Stop Loving Me
The light of your love
Pierces through the eyes of darkness
That stare mockingly into my soul.
It reflects,
And bounces off my terror.
Never stop loving me, baby.
Goodnight.
9. Mine Forever
My eyes finally saw a glimpse of heaven
My heart finally discovered its desire
I will never say goodbye,
Neither will I depart your side
Only saying goodnight,
And that I cherish you for being mine forever.
10. Wants
I want to tell you
That I want to be a part of your night
To be wanted by you
And to live like the wants of my lover.
Will you oblige me the honour?
Funny Goodnight Poems for Wife
Days can be stressful, and if you want to make your wife forget her worries and laugh a little before bed, sending her a funny poem is sure to make that happen!
1. Night Time
Don't waste night time thinking about your lost past.
Don't waste night time planning your future.
Better kill some mosquitoes with that time
So that you can sleep better.
Goodnight.
2. Sleep Tight
The sun is red, the sky is blue,
I cannot stay happy, without disturbing you
Nights are black, and milk is white,
this line means nothing.
I wish you sleep tight.
Goodnight, my love.
3. Sweet Dreams Airlines
Welcome to Sweet Dreams airlines.
We'll be shortly arriving at Dreamland.
Fasten blankets, puff the pillow,
close your eyes and get ready to doze off!
Goodnight
4. Original
A very original goodnight wish only for you
Beware of cheap duplicates
I'm the only authorized dealer for goodnight wishes.
Goodnight, sweet dreams!
5. I Fell for You With My Phone
Oops!
Ouch, I fell from the bed
Trying to reach for my phone
Just to say sweet dreams to you
I fell for you with my phone,
and now we are fallen-things in love with you.
Goodnight and sleep tight.
6. Guardian Angel
Send me a text if a nightmare kicks in and you cannot sleep at night.
I will be your guardian angel.
Have a great time sleeping, dear.
7. Meet Me in the Dreams
Goodnight and sleep well!
Hope you have dreams as sweet as I am!
As cute as my face is.
And as adorable as the person I am.
I know I am so charming that you can't stop thinking about me
But just sleep now to meet me in the dreams.
8. Habit
Let the most beautiful dream come to you tonight
Let the sweetest person come in your dream tonight
But don't make it a habit
Because I'm not free every night
Goodnight!
9. Just Kidding
Goodnight!
May you be safe from the ghost under your bed!
Also, don't look at the window at night.
There may be something!
I am just kidding, my love!
Have a sweet dream, my love!
10. Don't Let the Fat Bed Bugs Bite
As you close those big sparkly eyes tonight
Don't let the fat bed bugs in your bed bite
Also, your mattress has missed you
So, don't keep it waiting
Have a sound sleep and a remarkable day tomorrow
I love you unconditionally.
Many women find it easier to connect with others through words. With the many poems to choose from, even those who have difficulty in expressing their feelings will be able to touch the heart of their wives.
Also Read:
Best Love Poems for Wife
Good Night Messages for Wife
Beautiful Birthday Poems for Wife