Beautiful Birthday Poems to Surprise Your Wife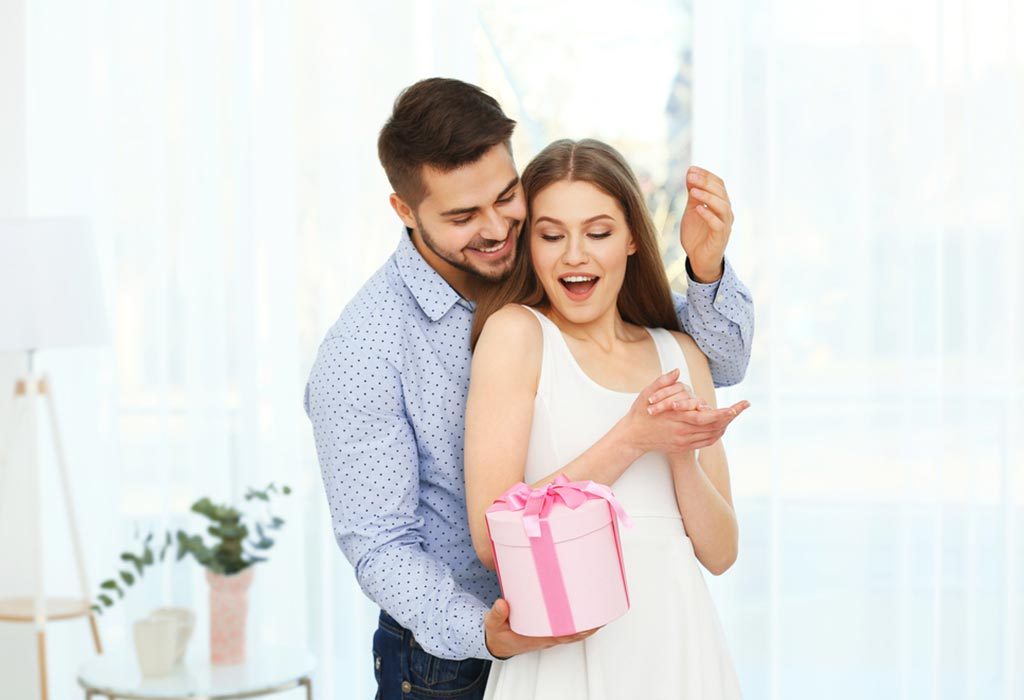 Every woman loves some special and amazing attention, and when her husband does something special by going a bit out of the way, there will be no bound to her happiness. Your wife's birthday is a special occasion to express your love and appreciation for her. Every wife deserves respect and love from her husband and family. While gifts and gestures are wonderful, adding a heartfelt birthday poem to the mix can make her day even more memorable. And if you want to surprise her this birthday with some more love, we have got it all covered for you. These little collections of birthday poems for your wife are very handy to make her feel the luckiest.
Surprise Your Wife With These Beautiful Birthday Poems
You can plan a surprise candlelight dinner and bouquet for her and surprise her with some short birthday poems of admiration for her presence in your life. Here is a collection of short happy birthday poems for wife:
1. Holding Your Hand
To let her know that she holds a special place in your life and you are lucky to have her.
Holding your hand warms my heart,
Kissing your lips ignites my soul.
Making a promise to keep you happy,
Being with you makes me whole.
Wishing my love a Happy Happy Birthday.
2. Made in Heaven
To show how much this relationship and she means to you.
Marriages are made in Heaven,
Is a fact I agree to,
Because I am married to an angel like you.!
Marriages are made forever
Is a fact I endorse too
Because I am married to an incredible wife like you..!
3. Happy Birthday Wife
Best wishes for your queen, your soulmate.
Happy birthday to my wife,
The reason behind my smile.
More precious than a diamond,
Who makes my life worthwhile.
You were my princess, and now my queen,
Who never made me feel less than a king.
Meeting you was the best part of life,
I will love you forever my wife…
4. Darling Wife
For wishing her a heartfelt birthday!
I never expected you
To be flawless
I only wanted you
To give me happiness
But you have done both things
Very successfully
Thanks, darling for being
Such an amazing wifey
Happy birthday
5. My Angel My Love
For the love of your life.
My darling, you are like an angel to me,
With you, I feel happy and free,
I need you by my side, every day of my life,
I thank God for giving me such an amazing wife
Happy birthday my beautiful angel.
If you want to surprise her even more, you can try some long birthday love poems for wife like:
6. Finding the Perfect Words
I asked the angels above,
How should I express my love,
The words have to be magical too,
As beautiful and special as you
Cupid tells me not to worry,
Be calm and don't hurry,
Close your eyes and ask your heart,
Sure enough, the verses start,
My sweet wife, my life partner,
You are full of love and laughter,
I thank the heaven I met you first,
You made me the luckiest man on earth.
Happy birthday, my soulmate!
7. Anything for You
I couldn't find a birthday card
Nor a gift which could contain
The love I have for you
So all my efforts were in vain
It made me realize
That if I want to show my feelings
I will have to go beyond
Buying fancy things
So here I am, all yours
Ready to do what you say
All I want to do is
Make sure you have the best day
Happy birthday
8. Things You Do
Happy birthday to my passionate,
and ever-loving soulmate.
You have bewitched my heart,
from the very first day.
Whereas no other, beautiful or smart,
could win me in any way.
Was it your eyes,
that rooted me to your soul?
Or was it your voice,
that makes me alive and whole?
Perhaps it's everything about you,
that makes me feel the way I do!
Happy birthday once again my wife!
9. Celebrating Love
Today I celebrate you.
On this special day when you entered the world,
How was I to know you'd rock my world?
Your smile, your touch, the way you love me,
I never knew……until you
What a relationship could be.
So I celebrate you.
My friend, my love.
I celebrate you.
The beautiful person that you are.
I celebrate you.
Because I'm the lucky one, by far.
So as you celebrate one more year.
I'm celebrating you, my precious dear.
I love you always and forever.
10. Lucky One
It's your birthday, but I'm the lucky one,
Every day, I indulge in the gift of you.
Your smile still blows me away…
Your happiness means the world to me,
Yes, I enjoy the gift of you.
Your birthday simply magnifies what I feel
and how much I appreciate
what we share
Nothing compares
So, On your special day, I thank you.
Thank you for what you gave to me.
You fill me up and make me whole.
There is no gift in the world
more precious than you..
Happiest Birthday Sweetheart…
11. You Are the One
My spirited and loving bae
You captured my heart,
on the very first day.
Met many women gorgeous and smart.
But I never felt for anyone this way
Was it your dreamy eyes,
that touched my soul?
Or was it your sweet voice,
that makes me blissful and whole
I think it is all of you
that makes me feel the way I do!
Happy birthday my darling,
I love you!
12. Favorite Day of the Year
Happy birthday my beautiful wife,
You are my world, my whole life,
Today is my favorite day of the year,
A day to cherish and hold you near
To make you feel special as you are
And remind you that you are a star,
To shower you with joy and love,
And gift you something you deserve
To sing the happy birthday song,
And make memories that last lifelong
We hope you find these birthday love poems for wife suitable. If you are looking for a humour taste in your poem, then you can try these popular and funny happy birthday to my wife poems.
Funny Birthday Poems And Rhymes for Wife
Here are some amazingly funny wife birthday poems to dedicate on her special day: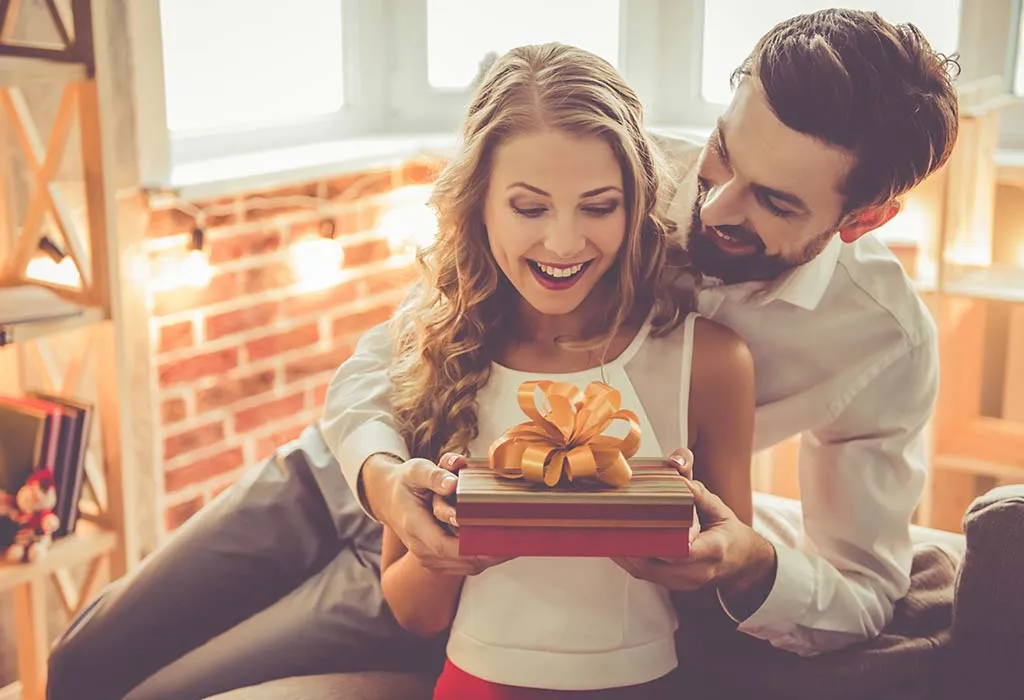 13. Happy Birthday Oldie
You may look a little older,
Sadly youth doesn't come cheap,
So skip all those Botox parties,
And just get your beauty sleep.
Be glad you're young at heart,
And still, look as good as gold,
Too bad you're not a millionaire,
And can't put your looks on hold.
14. Small Funny Rhyme
Here's a posy of flowers,
And a basket too,
With birthday greetings,
All for you.
15. Don't Turn Bitter
It's your birthday, I nearly forgot,
Searched online, bought you squat.
Hope you don't turn all bitter,
Since you've never been a quitter.
16. The Gift
What should I bring?
Just give me a ring.
Elephant or clown?
I knew you would frown.
17. Birthday Antique
You are antique,
We need to tweak,
Start with physique,
Let's make you a geek,
Or just join a clique,
And become sleek,
What do you seek?
A birthday creek,
With sublime mystique,
Surely unique,
I shouldn't speak,
Quite often critique,
Courageous or meek,
Today is your peak,
Enjoy the week,
And stick out your cheek!
18. Happy Birthday My Dear Wendy ©
You are the love of my life.
You are my heart's desire.
You are my best friend, my favorite companion, my partner,
my playmate, the lover of my fondest fantasies.
I love to hug you, touch you, smell you, taste you, merge with you.
You make me feel happy, contented, peaceful and complete.
You accept me just as I am, even though I am very different from you.
You accept me and love me, even when you don't understand me.
You are smart, beautiful, Elegant, sexy, gorgeous,christian,prayer worrier,elegant and creative, and I admire and respect you.
I look up to you as my wife and companion.
There are no words intense enough to describe how deeply I love you.
I love you more than I thought I was capable of loving anyone.
My truest first love
Our love gets better every year. I wish we had started earlier,
so I could have more years with you–each year better than the last.
Happy Birthday, sweet Sweetheart. I look forward
to many more happy years with you.
This is the period that brought us together I will forever cherish your Birthday.
By Jumba Samuel
19. Let's Celebrate ©
Hey it's your birthday so ..
Lets pop the corks, get out the chocs
Make the day really rock
Let's get dolled up
Strut our stuff
Don't think about tomorrow feeling rough
Let's stay up late
We'll make it a date
Let's invite all of our mates
We can start the day soon
Have cocktails at noon
And stay out until the sun turns into the moon
For many years we did all of these things
But now see what getting older brings
Spouse, kids, overdraft, I can hear you sing
Oh well Happy Birthday anyway
By Margmax
Romantic Birthday Poems for Wife
20. Irreplaceable
The glittered smile,
And that unique voice;
The irresistible look,
with my heart as a hook,
Hooked to loving you.
Forever you are a diamond,
An irreplaceable diamond;
That which steady my heart,
And made me feel the aura;
To love and be loved.
A gift beyond measure,
A diamond that never fades;
You are a blessing to my life,
And a blessing you will ever be;
A blessing to all around you.
So irresistible that I yearn,
With the heart that longs for you;
So irreplaceable that I feel,
The tenderness of your love;
With the touch that is irreplaceable.
21. Crazier Love
No love is sweeter,
No love is crazier,
No love is sillier,
No love is rawer,
No love is needier,
No love is hotter,
No love is nicer,
No love is cozier,
No love is truer,
No love is softer,
No love is fuller,
No love is deeper,
No love is lovelier,
Than my love for you.
Happy birthday, my love!
22. I Love You
I love your lips when they're wet with wine
And red with a wild desire;
I love your eyes when the lovelight lies
Lit with a passionate fire.
I love your arms when the warm white flesh
Touches mine in a fond embrace;
I love your hair when the strands enmesh
Your kisses against my face.
Not for me the cold, calm kiss
Of a virgin's bloodless love;
Not for me the saint's white bliss,
Nor the heart of a spotless dove.
But give me the love that so freely gives
And laughs at the whole world's blame,
With your body so young and warm in my arms,
It sets my poor heart aflame.
So kiss me sweet with your warm wet mouth,
Still fragrant with ruby wine,
And say with a fervor born of the South
That your body and soul are mine.
Clasp me close in your warm young arms,
While the pale stars shine above,
And we'll live our whole young lives away
In the joys of a living love.
23. Your Birthday
For your birthday I'm going to
Spiddle your paddle
Tickle your wickle
Twittle your taddle
Stroodle your doodle
Cromple your string
Brundle your strundle
And frondle your ding
This is going to be some birthday!!
24. Sing a Song
If I could sing, I'd sing a song
Filled with love and praise,
Using notes and melody,
Musical bouquets…
If I could paint, with brush strokes I
Could show you how I feel;
With colors, light and texture,
I'd prove my love is real.
If I could fly, I'd soar so high
Grazing heaven above,
Trailing a giant banner:
(Name) is the one I love!
I can't do those, but I can do this:
I can hug you tight and say,
I hope your birthday is the best,
A joy-filled pleasure buffet!
Happy Birthday My love..!!
FAQs
1. How You Can Make a Unique And Special Birthday Poem For Your Wife?
You just need to be sincere and speak from the heart. Your genuine feelings will shine through.
2. What Are the Tips for Writing Birthday Poems for Your Wife?
Start by jotting down your feelings and thoughts. Don't worry about structure at first; just let your emotions flow. You can refine and organize them later.
3. Can I Make Birthday Poems for My Wife More Special By Adding Gifts?
You can make your wife's birthday gift more special by giving her something handmade that reflects your love and effort in making that gift. Along with a birthday poem, you can gift her a handmade ceramic mug made by you, a special breakfast or dinner, a painting, etc.
This little collection of poems will definitely make your wife feel the most special on her special day. But only a poem will not help. The poem works better with the environment. You must create a romantic ambience for your wife to surprise her, adore her, and love her. Take her for a long drive or take her to a beautiful starry night, and convey your feelings on how blessed you are to have her in your life.
Also Read:
Cute Love Letters for Your Beloved Wife
Romantic Love Messages and Quotes for Your Wife
Birthday Surprise Celebration Ideas for Your Wife