35 Best Chhath Puja Wishes, Messages & Quotes for Your Loved Ones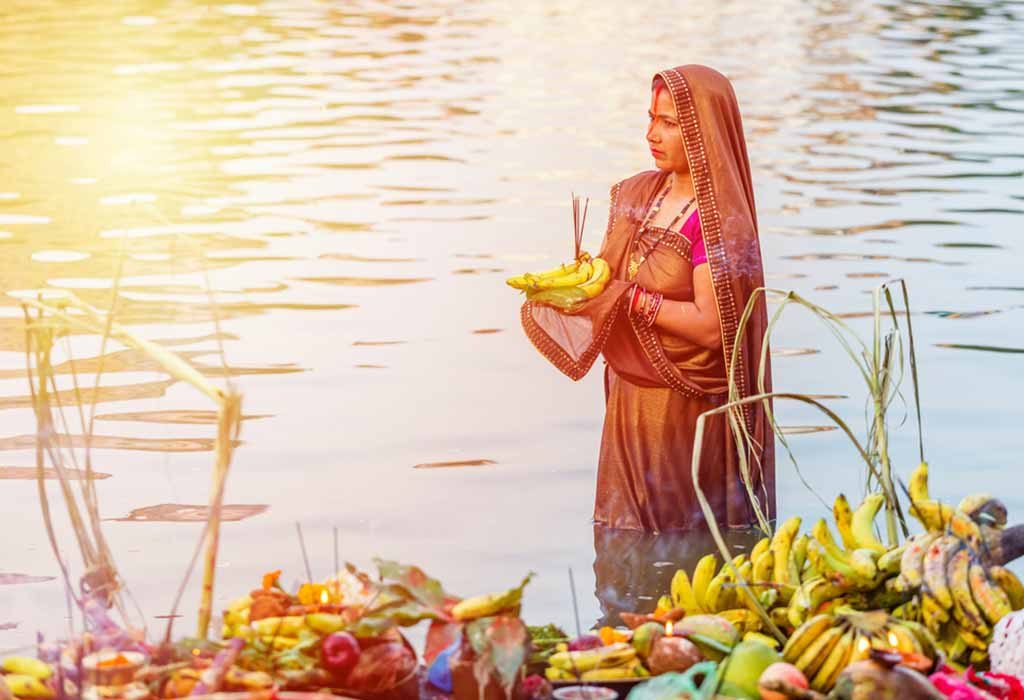 In this Article
The auspicious Chhath Puja festival is here, bringing enthusiasm and devotion. Celebrated mainly in North India, including states like Bihar, Uttar Pradesh, and nearby areas, this festival has also found its way across other regions in the country such as Gujarat, Mumbai, and more. This four-day-long festival is held in honour of the Sun God (Surya Deva) and Chhathi Maiyya, his sister, during which devotees seek his blessings for well-being and prosperity.
During this time of joy and devotion, spread the joy among your loved ones by sending them some heartwarming Chhath Puja greetings. Here is a compilation of the best Chhath Puja messages to greet your friends and relatives this year!
Happy Chhath Puja Wishes, Messages, and Quotes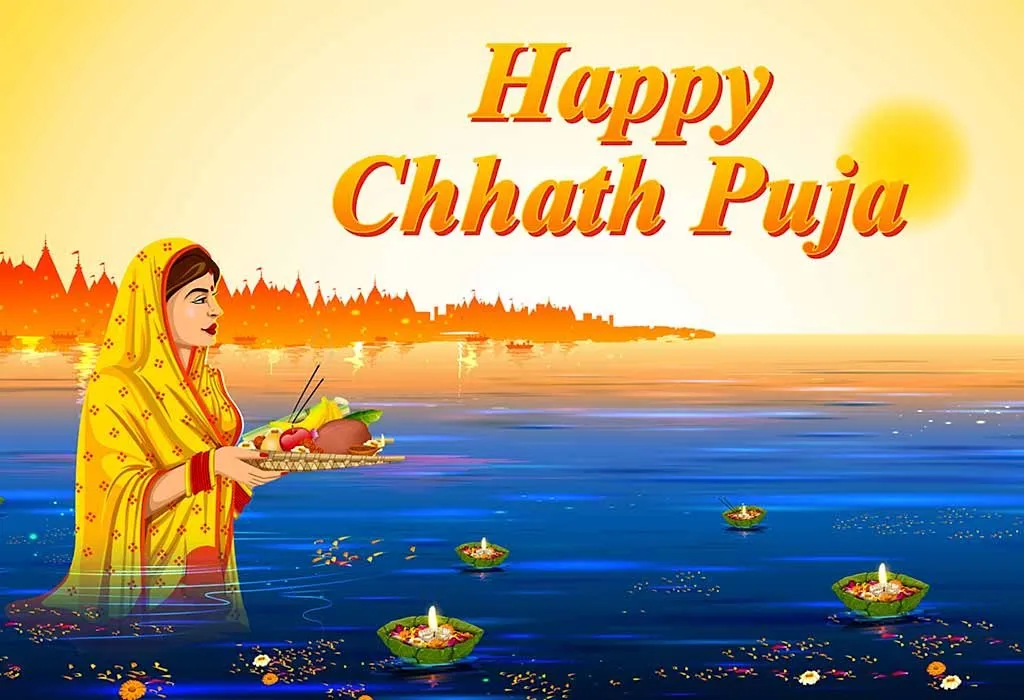 This list of 35 happy Chhath Puja wishes in English and Hindi will light up your loved ones' lives as they show their devotion to the Sun God on this occasion. You can use these Chhath Puja quotes for messages, social media, and more.
To the hope of Happy Times and Dreams for a year full of smiles! Wish you a Happy Chhath Pooja!
Pray to nature, the sun and the river as your fast begin on Chhath puja. May all evils get washed away!
Chhath is a festival dedicated to the Sun God. Let us thank the sun for bestowing the bounties of life on earth and fulfilling our wishes. Happy Chhath Puja, 2023!
Chhath Puja ka paavan din hai aaya. Surya devta aur Chhath Mata ki puj karne ka diwas hai aaya. Dher saari shubh kamnayein is khaas din ki!
May this Chhath Puja bring blessings and happiness your way. May all your dreams come true and all evil shed away! Happy Chhath Puja 2023!!
All that exists was born from the sun. There is nothing apart from it of what is, has been and is to be, and what moves and remains still. The sun alone is the source and end. Happy Chhath Pooja to you and your dear ones!
May the positivity of Chhath Puja be spread in your life and fill it with success and glory. Happy Chhath Puja!
On this Chhath puja, may Chhathi Maiya give you the courage of a lion and the strength of an elephant. Happy Chhath Puja!
C= Chant
H= Heaven
H = Holy
A = Almighty
T = Together
H = Hallowed
P = Pious
U = Upbeat
J = Jubilation
A = Awesome
Happy Chhath Puja, 2023!
Ek- Khubsurti!
Ek- Tajgi!
Ek- Sapna!
Ek- Sachai!
Ek- Kalpana!
Ek- Ahsas!
Ek- Astha!
Ek- Vishvas!
Yahi Hai Chhath ki shuruat
Happy Chhath Puja!
Wish you a very happy Chhath Puja with plenty of peace and prosperity!
On this auspicious occasion, I wish that the colour, bliss and beauty of this festival be with you throughout. Happy Chhath Puja, 2023!
May this Chhath Puja mark the beginning of life, fortune and success for you.
May the wishes to make this day be blessed by the Sun God come true. Happy Chhath Puja!
Thank the Sun God for prosperity, peace, and kindness to everyone. Happy Chhath Puja, 2023!
Long live the tradition of Chhath Puja! May nature bless you with love and care. Sending special wishes your way. Happy Chhath 2023!
May the occasion of Chhath Puja light up new hopes and opportunities in your life and fulfil all your dreams. Happy Chhath Puja to you!
Chhath ka hai aaj pavan din. Raho na tum apne pariwar k bin. Milkar manao pyara tyohar. Khusiya barse apran par. Aaj Karo Surya Dev ki Puja. Yahi hai unki sachhi seva. Happy Chhath Puja, 2023!
May this auspicious occasion bring you a lot of luck and prosperity! Happy Chhath Puja!
Mandir Ki Ghanti, Aarti Ki Thaali, Nadi Ke Kinaare, Sooraj Ki Laali, Zindagi Mein Aaye Khushiyaan Nirali. Happy Chhath Puja!
"Jo bhi karta hai tan-man-dhan se Chhath ko yaad, ho jata hai uska Jeevan khushiyon se aabad." Happy Chhath Puja, 2023!
Is Chhath Puja mein jo teri manokamna ho, wo sab ho purn. Chhath Mata ka ashirvad mile aur Jeevan mein barse khushiyan har din.
The Sun's chariot has come to your doorstep. May He light up your life with good health and happiness, all year through. Have a divine Chhath Puja 2023!
As we worship the Sun today, I pray the Sun in your life never sets. Have a sparkling Chhath Puja, 2023!
Is Shubh Diwas par hum dharm ki adaharm pare vijay ki, khushiye manaye! Wishing you a happy Chhath Puja!!
May the hopes of happy times and dreams for a year full of smiles be fulfilled! Wish you a Happy Chhath Pooja!
May the Sun God shower you with his choicest blessings and make you beam with joy. Happy Chhath Puja to you and your family.
May all your agonies perish and may you be showered with the choicest blessings. A very Happy Chhath Puja to you and your family!
Chhath Puja is about sincere devotion, perseverance, faith and belief. May you be showered with happiness and prosperity. May the gracious rays of the Sun God light up your life.
May the warm rays of the Sun God fill your life with light and happiness. Happy Chhath Puja, 2023!
Sun is the power source of all beings on this Earth. May this year your life shine with warm rays of the sun and you stay blessed by Almighty.
May God bless you with wisdom, guidance, and compassion at this Chhath puja. Happy Chhath Puja to you and your family!
This Chhath puja, let go of greed, materialism, and jealousy and breathe in positivity. Happy Chhath Puja, 2023!
Just like a mother puts away all sorrows of her child, may Maa Chhath also eliminate all of your sorrows and shower you with wisdom. Happy Chhath Puja!
Let's pray to the sun god and Maa Chhath this year with full devotion and pure hearts and all your wishes will come true. Happy Chhath Puja to you and your family!
Chhath Puja is a time of devotion and celebration, where the Sun God is honoured and worshipped. Send your loved ones some heartwarming Chhath Puja messages during this auspicious time and spread the joy!
Also Read:
Chhath Puja Celebrations and Traditions
Why Chhath Puja Holds a Special Place For Women