Human Milk Banking – Everything New Moms Should Be Aware of
When you breastfeed your baby, it helps strengthen the bond between the two of you. All new mothers want to nurse their baby but, unfortunately, some mothers don't get the opportunity to breastfeed their babies. That's where the Human Milk Bank comes in.
What is a Human Milk Bank?
A human milk bank is a service attached to hospitals or nursing homes where breast milk is collected, screened, and stored from healthy lactating mothers (who willfully donate the milk) to meet the nutritional requirements of babies who are not biologically related to them. Some people call this milk 'liquid gold', as it contains all the essential nutrients that a baby needs for his healthy growth and development.
When Should You Consider Giving Donated Breast Milk to Your Baby?
You can consider opting for a donor's breast milk in the following situations:
In human milk banks, first priority is always given to premature babies.
If you experience low milk production and need to supplement your own breast milk with the donor's breast milk.
If you had a double mastectomy and cannot produce breast milk in a sufficient amount.
If you are undergoing treatment with some medications that may interfere with breastfeeding.
When you are suffering from an infectious disease which can pass to the baby through breast milk.
If you are fostering or adopting babies.
If you have had previous surgeries on the breast which affects your milk production.
If you have insufficient glandular tissue and need supplemental breast milk.
Who Can Donate Milk?
A healthy lactating mother who tests negative for HIV and VDRL, is not under any drugs and is free from any evidence of Hepatitis, can donate breast milk after due examination and approval by a doctor.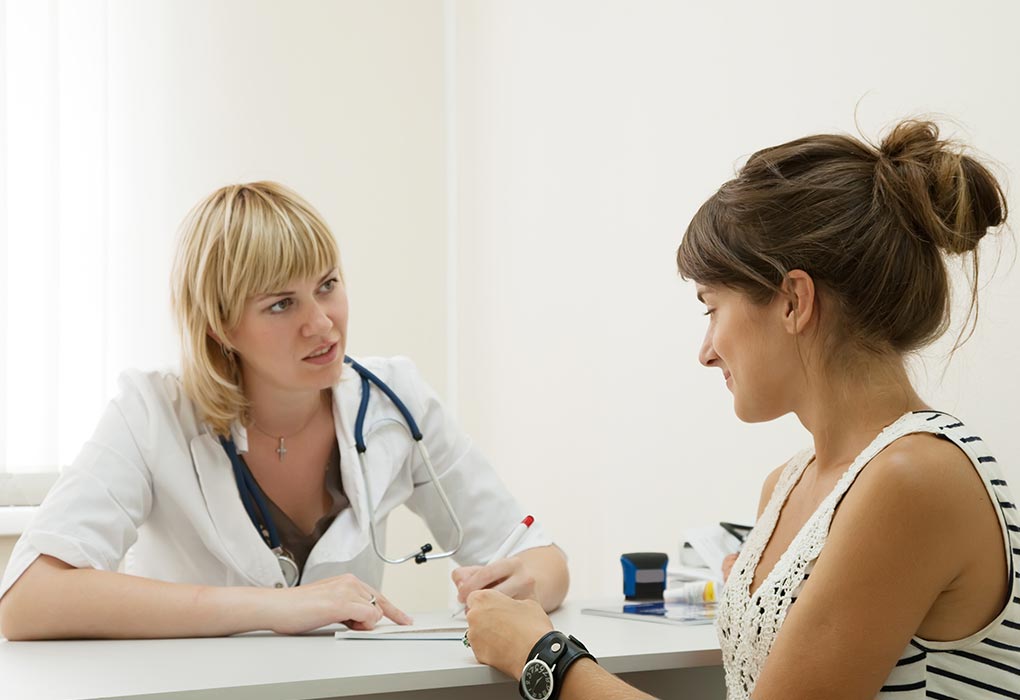 Who Cannot Donate Milk?
Mothers who drink often, take certain medications, and have communicable diseases that may be passed on to the baby through breast milk will not be accepted as a breast milk donor.
What is the Process of Donating Breast Milk?
There is a detailed process involved in becoming a breast milk donor and donating milk. The entire process takes about 3-4 weeks. Here is the process of donating breastmilk, step-by-step:
1. Checking if you have excess Milk
The first and most important thing to ensure is that you have enough milk to breastfeed your own baby. Only after making sure your baby is fully fed, can you donate excess milk. You can donate newly pumped breast milk or frozen milk collected previously (up to 10 months of the date of pumping), provided it is marked with the day, month, and year of collection.
2. Applying online and subsequent review
It varies from bank to bank but usually, to become a breast milk donor, you need to first fill out an application form which includes a 'medical history survey form' along with a 'consent to donate form'. The former will have questions similar to the ones asked before donating blood including any previous history of a disease, accidents, and other details. Your application will then be processed, which will take around 5 days, after which you will hear back from the Human Milk Bank.
3. Getting medical confirmation forms
As your breast milk will be used to make nutritional formulations for premature and seriously ill babies, you will need a confirmation form signed by your doctor as well as your baby's paediatrician to qualify as a donor. This is done to ensure the quality of your breast milk by confirming that the baby, as well as mother, are healthy and that it is fine for the mother to donate her excess milk.
4. Testing of breast milk donor
A screening blood test will be arranged for you at the laboratory, where you will also be asked to give a cheek swab for creating a DNA profile. This is done so that later when you ship your donated breast milk, the DNA in the milk will be matched against your DNA to make sure you have been properly screened. This is the most important step which ensures the safety of the milk.
5. Labelling and record-keeping
The Human Milk Bank will give you a detailed human milk bank storage instructions, along with instructions on how to collect your breast milk. They will also provide you with breast milk storage bags. Once your application is qualified, you will then fill, freeze, pack and label your donation, and ship it to the respective bank.
6. Milk is received at the bank
Your donated milk will then be received at the bank where it will again go through some tests and finally be prepared for use as a life-saving option for critically ill infants.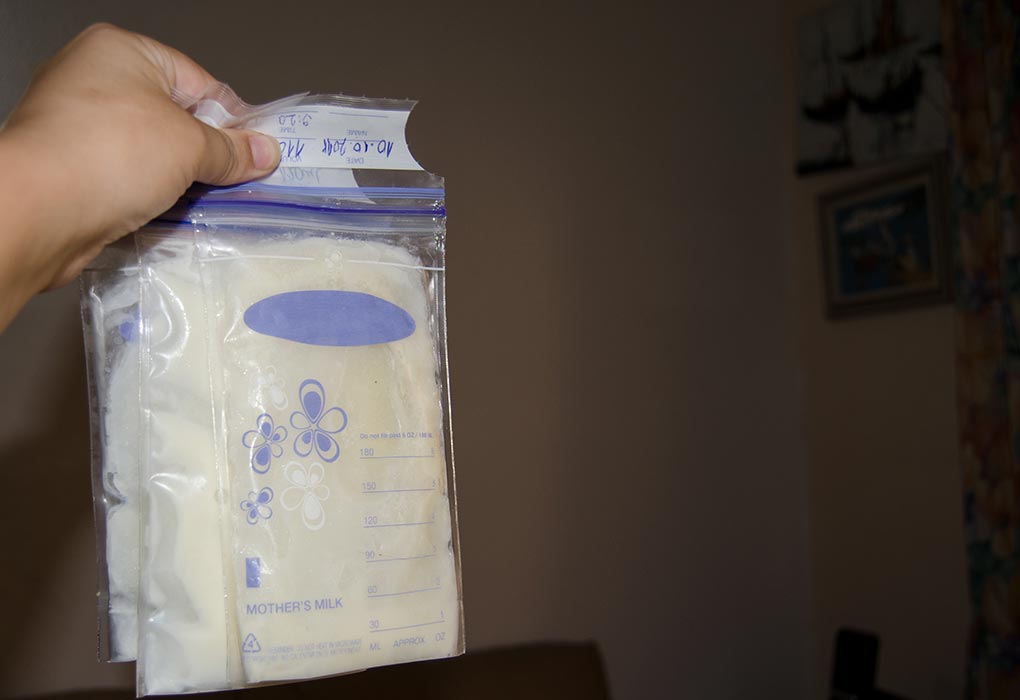 List of Human Milk Banks in India
Below is a list of the Human Milk Banks in India –
Divya Mother Milk Bank, Udaipur, Rajasthan
Amara Milk Bank (In collaboration with Fortis la Femme), Greater Kailash, New Delhi
Lokamanya Tilak Hospital (Sion Hospital), Sion, Mumbai
Vijaya Hospital, Chennai
KEM Hospital, Parel, Mumbai
Deena Nath Mangeshkar Hospital and Research Centre, Pune
Institute of Child Health, Egmore, Chennai
Sir JJ Group of Hospitals, Byculla, Mumbai
SSKM Hospital, Kolkata
Cama Hospital, Fort, Mumbai
FAQs
1. Who Are the Donors?
Breast milk donors are healthy, lactating mothers. These mothers usually breastfeed their own babies and donate their excess milk to human milk banks out of goodwill, with no payment or compensation.
2. Why Does it Matter?
There are several reasons why milk donation matters –
Human milk is a life saviour for critically ill babies who are at ten times the risk of developing life-threatening infections if fed with formula rather than breast milk.
1 in 8 babies are born preterm and need donated breast milk.
Human breast milk contains different antibodies that help fight infection and helps protect against various allergies.
Human breast milk contains important hormones which help the baby grow.
Mothers of sick babies may have health problems and may be on medication which prevents them from breastfeeding. Donated breast milk comes as a blessing for babies.
3. Is Donated Breast Milk Safe for My Baby?
Human milk banks only select potential breast milk donors after their rigorous screening, testing, and processing of the results, similar to the process used in blood banks. After collection, the donated milk is pasteurized to kill any viruses or bacteria present in it. Pasteurisation destroys very less of the milk's beneficial properties and preserves 70% of the immunity that protects babies from illness. So it is completely safe.
4. How Much Does Donated Breast Milk Cost?
This varies from bank to bank, but breast milk can cost anywhere between 200 INR to 300 INR per ounce. But due to the nutritional benefits of human breast milk, the process can be cost-effective since it will create less medical problems for the infant.
Donated breast milk can be life-saving for babies. If you are considering donating breast milk, make sure to check with a doctor first. And you are considering buying donated milk for your little one, then make sure to go to an accredited Human Milk Bank.
Also Read: Tips to Store Formula Milk for Your Baby