10 Tips to Make Breast Pumping at Work Easier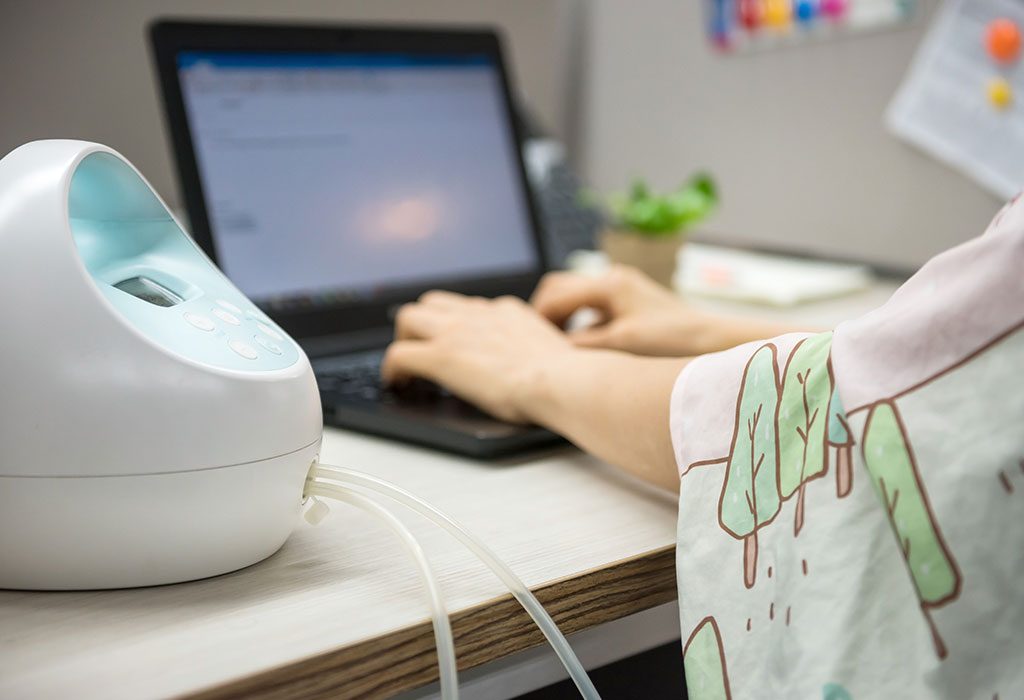 Having recovered well from your pregnancy and seeing that your baby can now drink milk properly from the bottle, you might decide to get back to your workplace. However, that does not mean you are done with breastfeeding as your baby will still require breastmilk for his growth. With some pumping tips for working moms, you can make sure to carry out breast pumping even while you work without any hassles.
Ways to Help You Get Through Pumping Breast Milk at Workplace
Employing a pumping at work schedule and taking into account the right time and procedure to pump your breast, there are few more ways that can assist you through this transition.
1. Opt for a Hand Pump
Hand pumps are extremely convenient to carry and can be put even in your daily work bag. Your work environment may be quite dynamic, giving rise to random meetings or visits that might not always leave you in a place conducive to carry out easy pumping. A hand pump can be quite a stealthy option in this regard, allowing you to pump your breast without making it too evident for anybody else to notice.
2. A Car Adapter Connection
You might be one of those mothers which have to commute a lot in terrible traffic to reach to work. With that time already wasted, you can't afford to schedule any more time for pumping your breasts. With that in mind, you can use your electric-powered pump with the battery of your car using a simple adapter. This allows you to easily pump your breast with minimal intervention, while you are stuck in traffic and waiting for the lights to go green.
3. A Spare Pump
Avoid using the same pump you use at home for your work purposes, too. Firstly, this puts a lot of pressure on the pump, is used repeatedly, and can result in breakdown at times, putting you in a fix. Secondly, if you tend to forget your pump at work, you will be left at home with no pump. So, it is best to either buy a spare pump or borrow it from one of your friends who isn't using it.
4. The Right Clothes
Taking out your breasts to pump them when you are wearing a complicated dress is not a challenge you need in addition to the one you already have. Opt for clothes that can be easily unbuttoned, or pulled down, to expose your breast and use the pump. Buttoned shirts, wrap-around dresses, or even nursing blouses paired with a jacket can be great choices.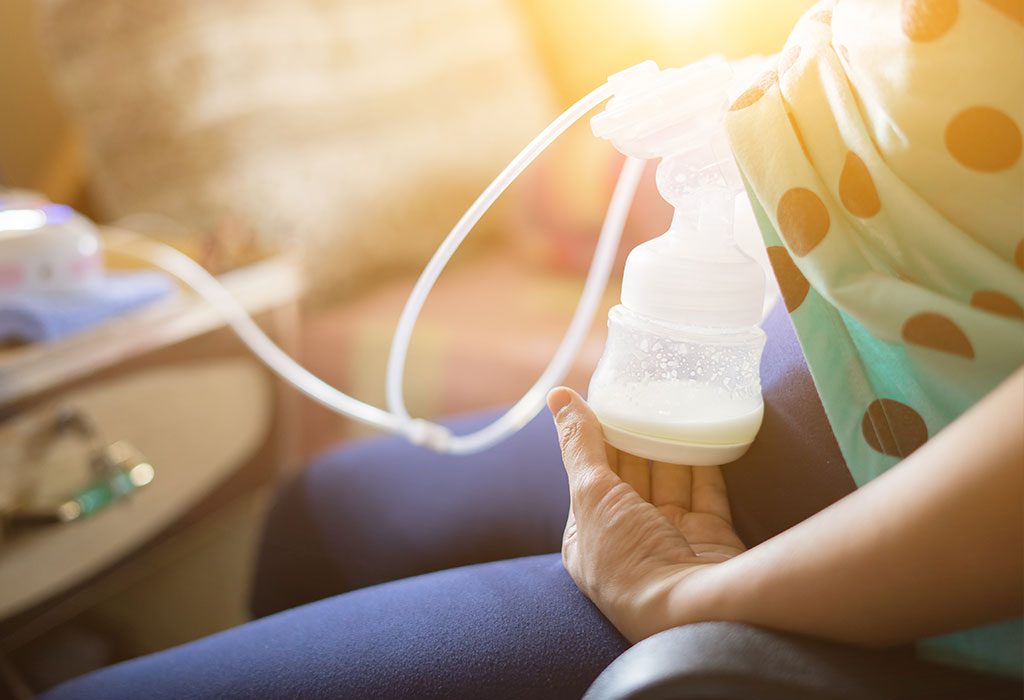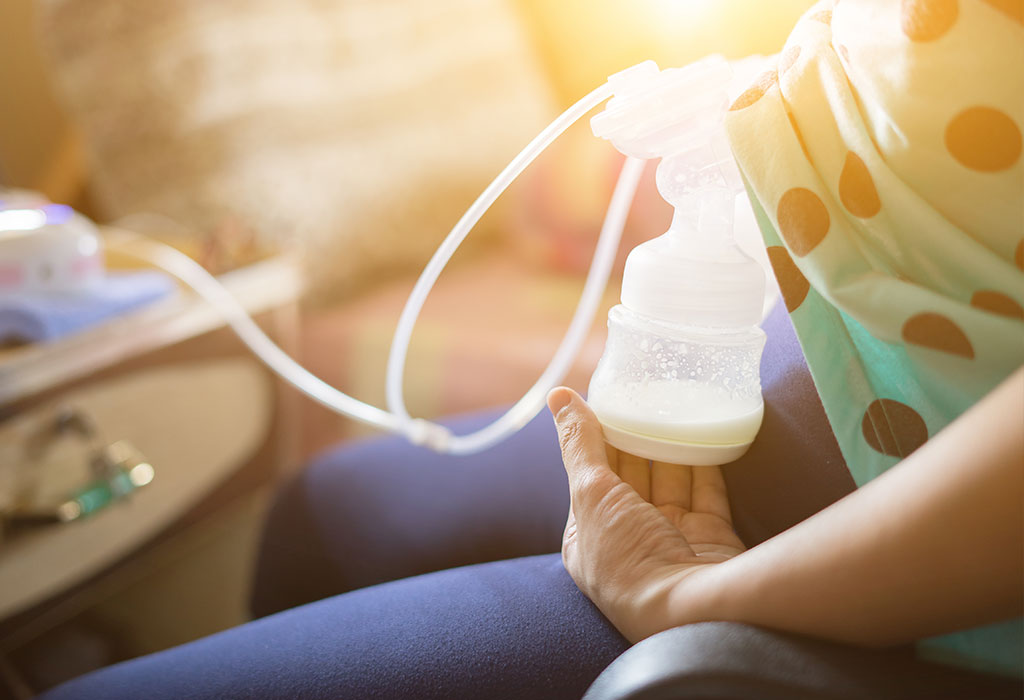 5. Remember to Mute
Breast pumps are known to make the groaning sound every time you press the lever to pump your breast. Although this is not a problem when done in private, you might aim to multi-task breast pumping with a conference call that isn't that important. Even in that case, remember to mute your microphone lest all the members listen to the sound and know that your breast is being pumped as they speak.
6. A Breathable Mesh Bag
After usage, a breast pump is usually moist and even after washing, it requires some time to catch air and dry. Keeping the pump in open visibility on your desk might not be a possibility. Using a mesh bag that allows the pump to breathe can be a great way to carry it around. Drying a pump is not only important for its continued use but also prevents any kind of fungi or bacteria from thriving in it.
7. A Zip-Loc Bag
If you have a common refrigerator in your office to store your lunch or other food items, it can also act as a great way to store your milk. Once you are done with the pumping, immediately put the bottle and other parts in the ziplock bag and put it in the fridge. This restricts any immediate growth of microbes and reduces the need for incessant washing. Also, the bag also resembles someone's lunch so you won't have to face any questions as well.
8. Block Out Private Time
Many mothers might think of sneaking in pumping time as and when their schedule permits. However, this may not always be possible in your working environment. With that in mind, keep a specific time block on your office calendar that is unavailable for any meetings or discussions. This allows you to give the time you need in pumping out the milk peacefully without any distractions.
9. Get Multiple Bras
Constantly wearing nursing bras to work can soon wear down on you. And let's face it, they aren't fashionable enough to go along with the lovely dresses you've picked up for your new work life. Nowadays, there are numerous pumping-friendly bras that allow for hands-free pumping as well. Browse any popular online portals and look at the wide variety from them. Pick out ones in various styles that can go with different dresses and still help you maintain a style quotient.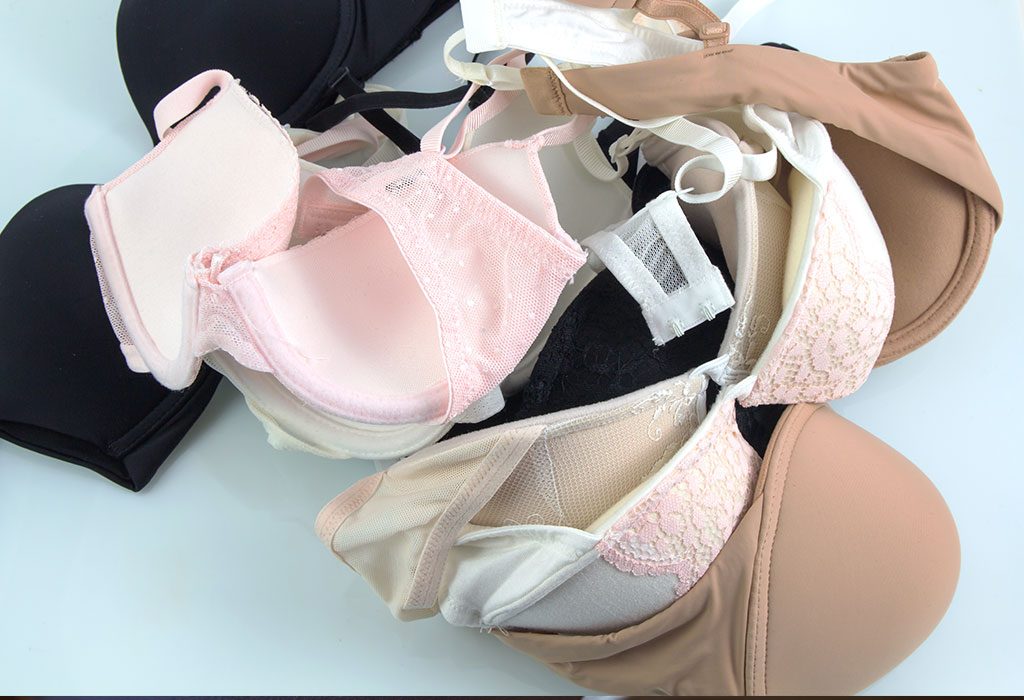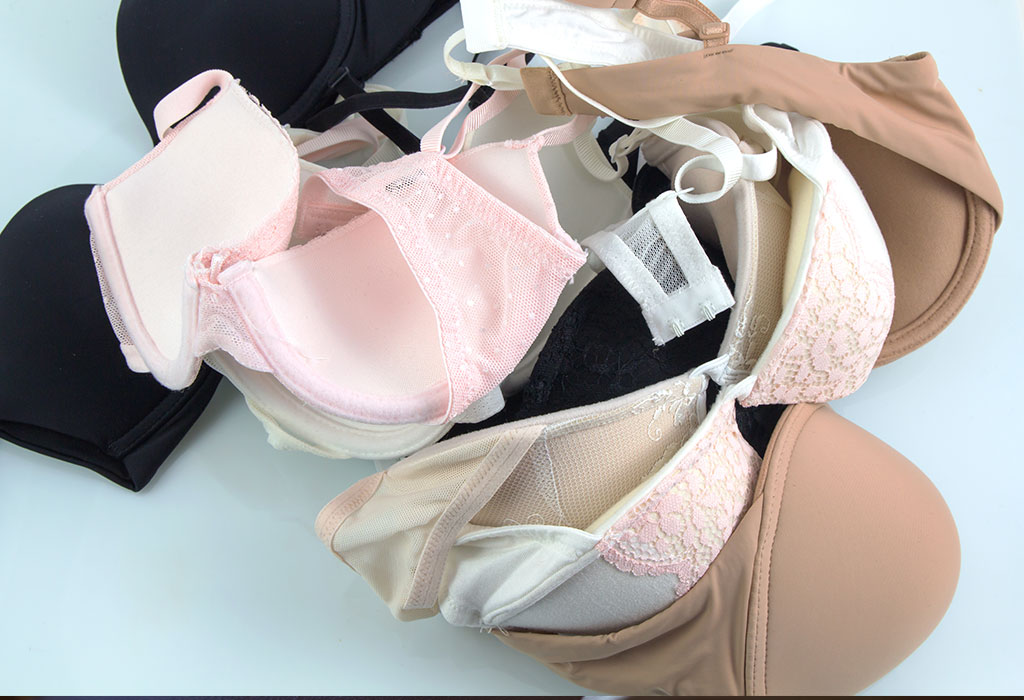 10. Lock Your Door
This one's a whammy even though it might feel simple. Many offices these days have an open-door policy that makes use of cubicles without any doors or even conference rooms that have glass doors with no locks. Surely, pumping your breast in the toilet is not an option and not only is it unhygienic. Take a look around your office and look for places that might have access to locked doors. Talk to your boss about arranging a place if needed or work with a colleague who can accompany you.
In different organizations, pumping at work laws could make it easier for you to pump your breast at work with ease. In many other places, that might not be the case. Be a step ahead and get aware of the environment you'll be in so that you can pump your breast safely, and your child won't have to be hungry when you return.
Also Read:
How to Breastfeed Your Baby at Work
Going back to Work after Maternity Leave
Breast Milk Pumping Side Effects
How to Store Breast Milk after Pumping?
?>