How To Teach Your Child To Write His Name – 10 Fun Ways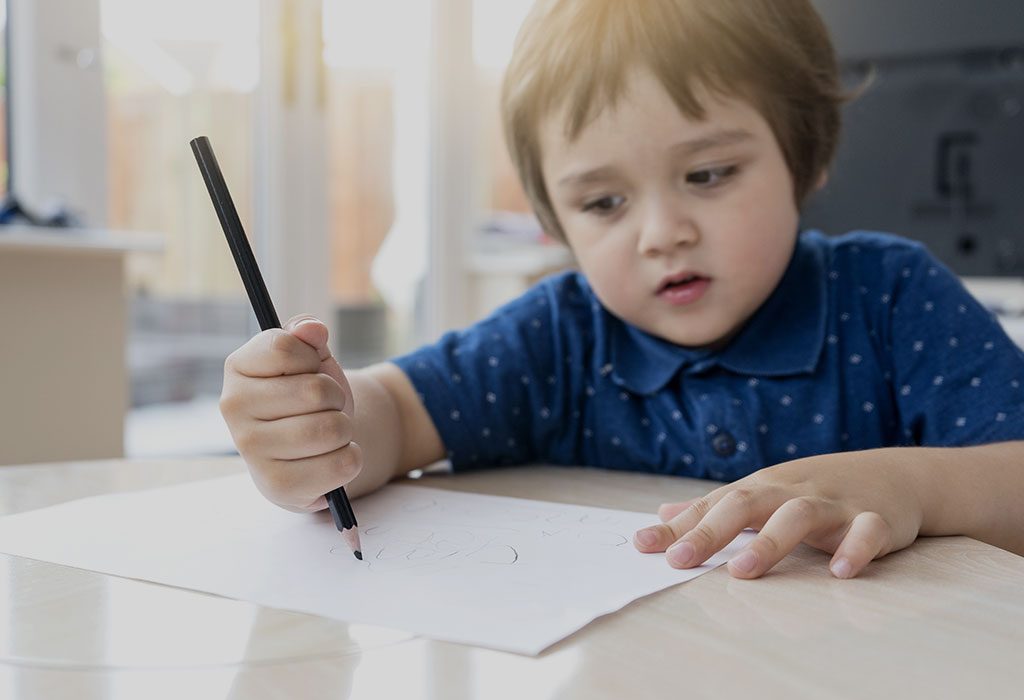 In this Article
Teaching a child to write his name should not be done just for fun but to prepare him for school. By teaching your child to write his name, you develop his motor skills, preparing him for school and even give him a concrete identity all in one swoop. It is also a fun activity for parents to teach the child how to write his name before he goes to kindergarten.
Let us look at a few ways to teach 3-year-olds to write their names:
How to Teach a Kid to Write His Name
Here's how you can teach your children to write their names in a fun way:
1. Use an outline
You can print his name as an outline so that it will be easier for him to understand how to write his name. In a Word document, select a large font and type his name, choose the outline option, and print it. Print out multiple copies of the same for your little one. Hold your child's hand and make him write on the outline using a pencil. With enough practice, your child will master the art of writing his name.
2. Fingerpaint
The movements required to write a name can be hard for your child, and this is where finger painting comes in as a fun activity. You can use salt, shaving cream, or even pudding on a tray, and make your child trace his name on it either using his finger or a writing tool. This has the advantage that it can be used as much as possible without much of a mess.
3. Teach him outdoors
You can always try to teach him outdoors in the midst of nature. Write his name on your driveway with a chalk in a large font and then ask your child to write it as large. Eventually, you can reduce the size of the letters and make it suitable for a paper.
4. Trace over highlighter
This is another cost-effective and easy-to-do method. Trace out your child's name on a paper using a thick highlighter. All now that your child has to do is practice by keeping his pencil marks within the colour of the highlighter and gradually his motor skills will develop.
5. Slate and chalk
There is a reason why slates still remain the age-old method for teaching a child to write. Also using slate and chalk to teach a child is a cost-effective method. Just give your child a chalk or slate pencil, and sit with him so that you can guide him as to how to spell his name on the slate.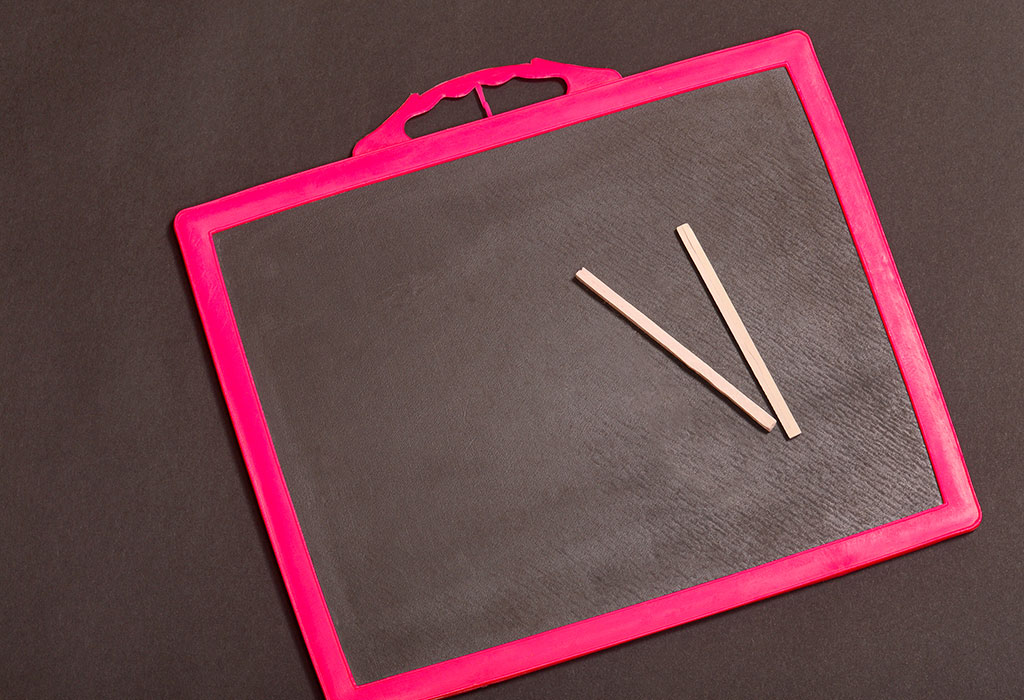 6. Sign up and sign in
Once your child learns to write his name, do not stop at that. Practice makes a man perfect, so make sure that he is practising enough. To make it fun, make your child 'sign up' if he wants something. For example, if he wants a snack, he has to write his name; if he wants to play with his favourite electronic gadget, he will have to sign in. This could be fun for a child.
7. Dry erase markers on a window
Children love scribbling on the windows and walls and no matter what you do to stop them from scribbling on your beautifully painted walls, they won't listen to you. So, why not make this scrawling productive? Channel their energy into a positive experience by providing some dry erase markers to your child and making him have fun by practising his name on a window or wall.
8. Cut-outs
Initially, you may have to teach your children to identify letters. This can be made fun by searching through old magazines for the letters in his name and cutting it out specifically to make a collage of his name.
9. Spaghetti
This is the only time when you will encourage your child to play with food, but if it does good to your child, then why not? You can give your child spaghetti or noodles, and encourage him to spell out his name using the strands. This can be a fun experience for your child.
10. Make a song
In order to get your child to learn the spelling of his name, you can make up a silly song which spells it out and sing it. Your child is sure to sing it himself, and he will gradually learn the spelling of his name without much effort.
There are many ways as to how to teach your pre-schoolers to write their name- however, try to make it as fun as possible for your child.
Also Read: Motor Skills Development in Childhood