Last Updated on
A girl's hair is her prized possession, and it defines her facial features strongly. Pulling off hairstyles that can make her look pretty might not be as easy as it seems. Knowing a bunch of easy hairstyles to do yourself for school can keep you in a better place in getting her ready for it.
Easy School Hairstyles for Girls with Short Hair
These are some easy hairstyles that can ease your morning routine.
1. The Quick Bow Bun
Getting ready for school quickly is always a matter of concern every day. This quick bun can help your girl put it up herself, and get a great look as well.
What You Will Need
How to Do
Start by tying together as much hair as possible in a tiny ponytail of sorts.
Let go of some hair below it, using it to roll a bun out of the ponytail. Attach it with the lower hair together using the hairpins.
For the hair that is left out, divide them into separate sections. Twist this hair together and wrap them up at the bun's base, pinning them in place as well.
To make the bun look prim and proper, use a cute hair bow that can go with her uniform as well.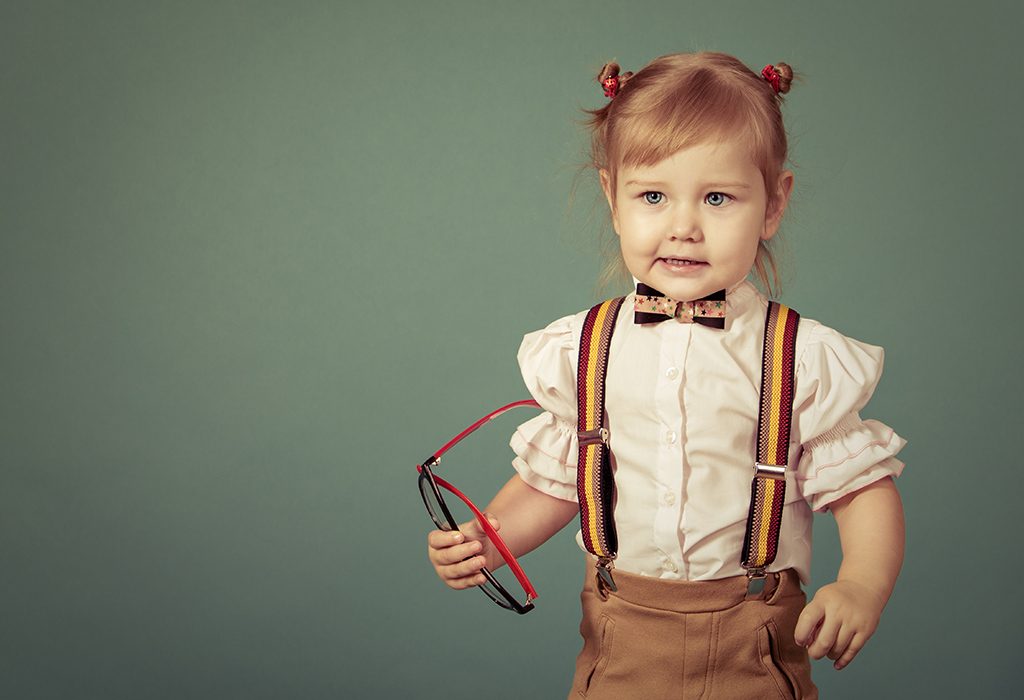 2. The Classic Pony
One of the reasons why girls complain of a ponytail is that their hair seems to be tightly pulled, which can cause headaches, too. Here's a style that's convenient and carefree.
What You Will Need
How to Do
Begin by tying all the kid's hair into a small ponytail, except for the hair in the frontal area.
Part this hair to one side. Take the hair from the other side and pull it behind, right across the top portion of the ponytail. Use hair pins to keep them close to the pony's base.
Do the same with the other side of the parting as well. Your girl will look classy and confident with this hairdo.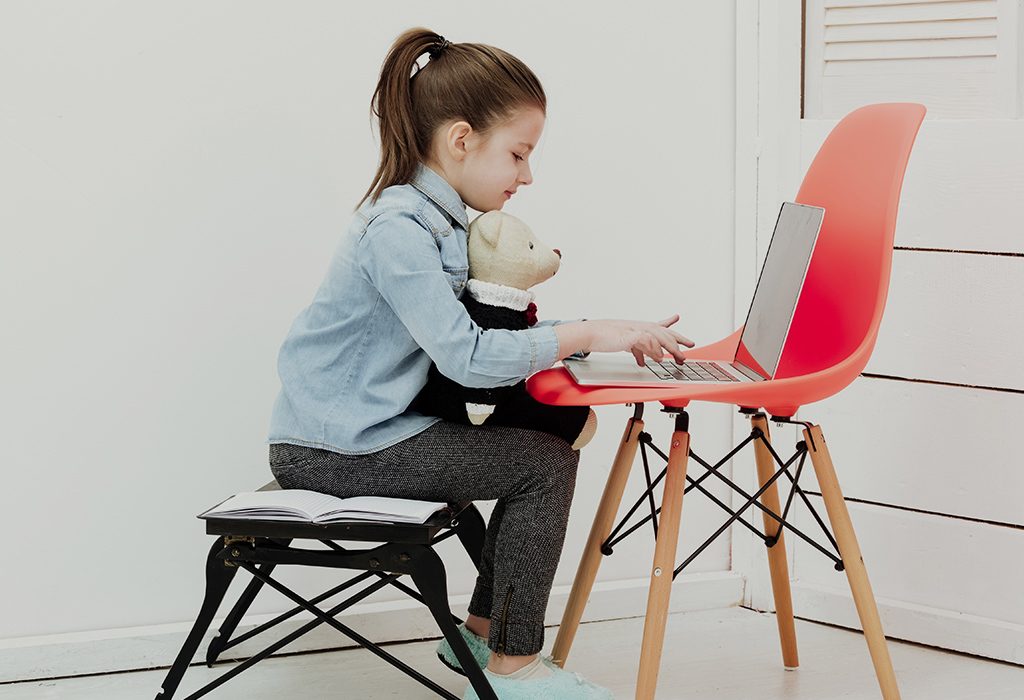 3. Dutch Styled Pigtails
For girls that are very sporty, these pigtails can be a quick option to take care of your hair and convenient through all activities.
What You Will Need
How to Do
Part the hair a little away from the exact centre right till the neck.
Start with the left side and pick all the hair from the front.
Divide them into three parts and begin braiding them together. Alternate between each side while braiding with the middle one, feeling free to add in extra hair from either section.
Once the braid is complete, secure the end using the elastic bands. Repeat on the other side. The hair would be fully secure and styled perfectly.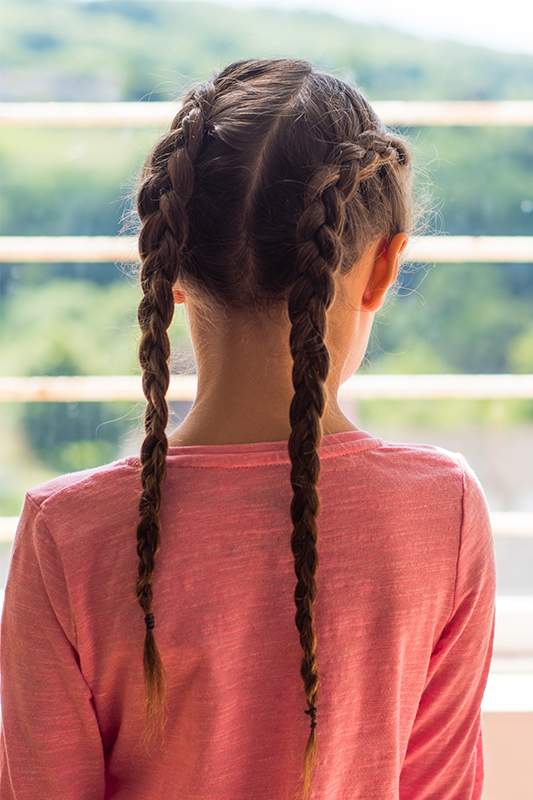 4. The Triple Hairdo
Time to rush for school with just 3 minutes on the clock? This hairstyle is how you can get her to look fancy easily.
What You Will Need
How to Do
Tie her hair in 3 horizontal ponytails. Use elastic bands and loop them with each other right in the middle.
Using the hair out of the band, create tiny buns and hold them in place using hair pins.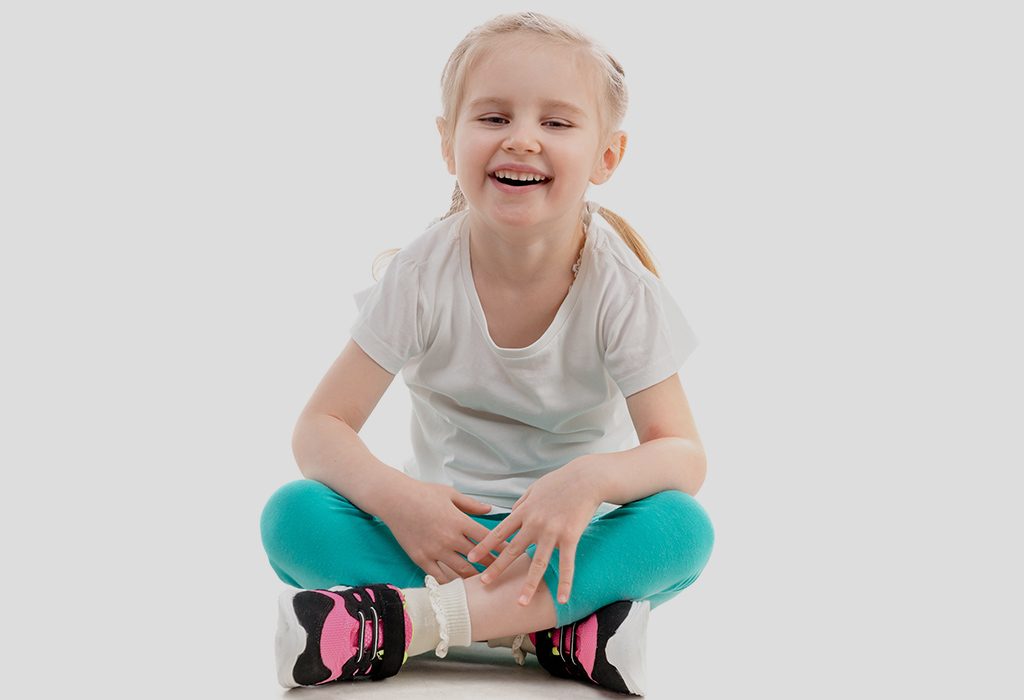 5. A Side Braid
Even if your girl has short hair, a side braid can make her look very pretty for school.
What You Will Need
How to Do
Brush all her hair to one side and tie a loose braid over the shoulder.
Secure the end of the braid with a band. Use hair pins if you're tying a tight one.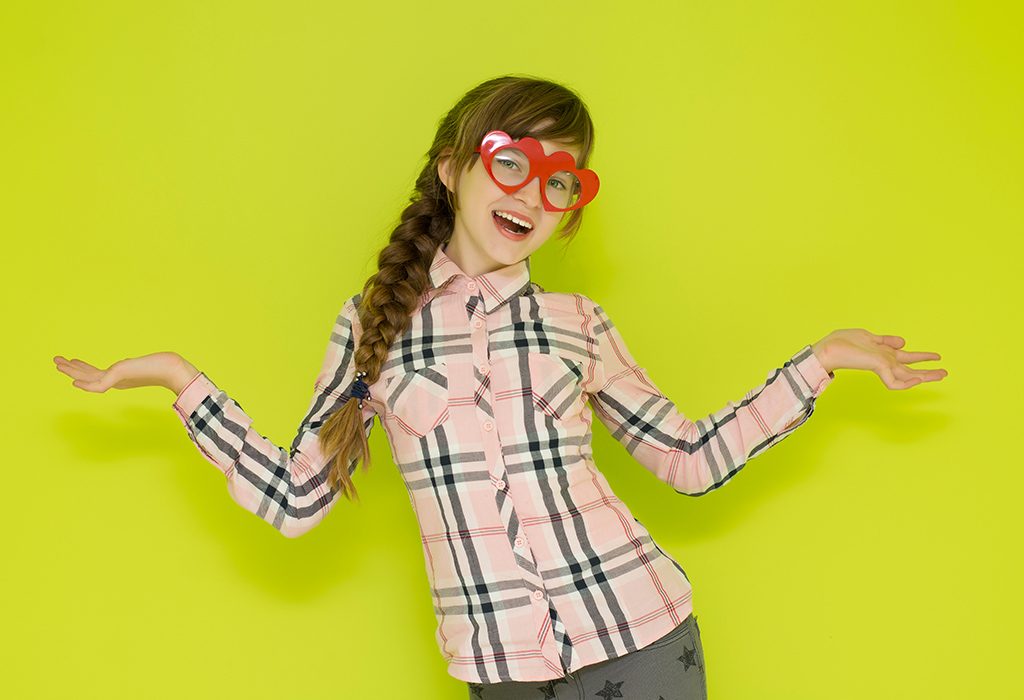 Easy School Hairstyles for Girls With Medium Hair
For girls who want to go beyond the typical ponytail hairstyles for school, these easy hairstyles that go with medium-length hair would be the ones that you are looking for.
1. The Two-Way Braid
Having a tiny braid might not look good on you. But what if you put together two braids that hold each other behind your head? Try this out and see how good it looks.
What You Will Need
Some hair accessories
Hairpins
Elastic bands
How to Do
Start by dividing the hair into exact halves right through the middle of the head.
Use the hair on each side and braid it completely to the end. Use the bands to keep it in place.
Now, hold both the braids behind the head and tuck the ends under each other, folding them properly. Pin them in place with hairpins, making sure that both the braids hold each other.
You can use a nice hair accessory in the middle to cover the ends and add some beauty to the hairdo as well.
Alternatively, you can even take the braids above your head for a bolder style.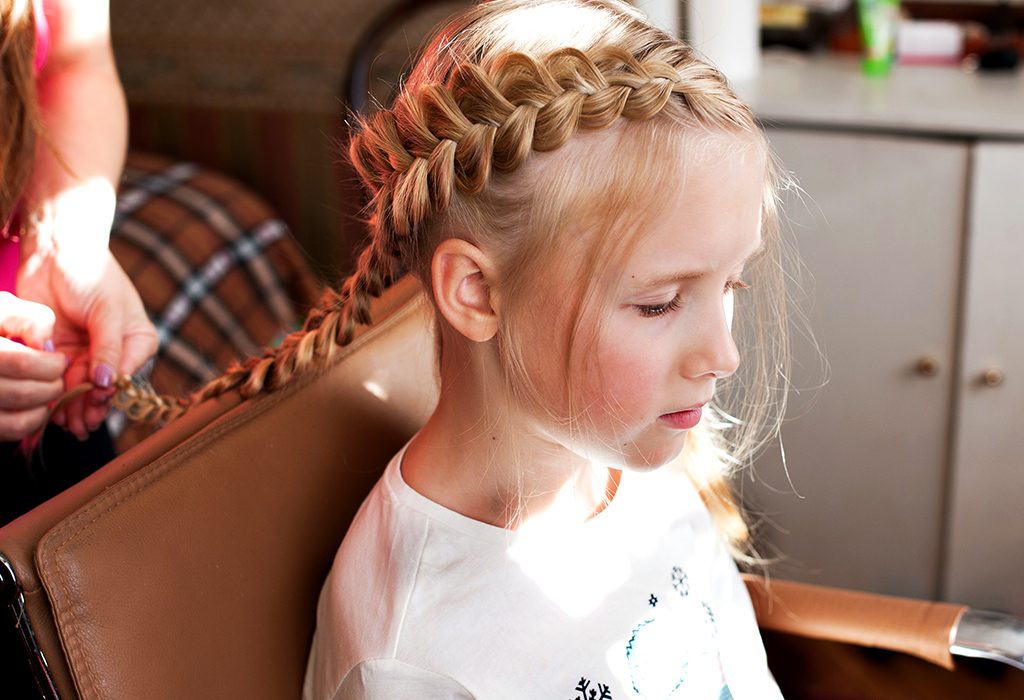 2. Ponytail with A Bump
Yes, ponytails might seem boring when done the usual way. But, this wonderful style can even give the illusion of longer hair quite effectively.
What You Will Need
Hair teasing brush
Fine Comb
Bumpit clip
Elastic bands
How to Do
To begin, place the bumpit clip where you want the pony to pop up.
Smooth the hair over that area using the comb. Make sure it is fully smooth.
Collect all the hair and tie a simple ponytail at first. Then, tease it down gently right till its base.
Smooth the remaining hair over the bumped portion, and your girl will look cooler than ever before.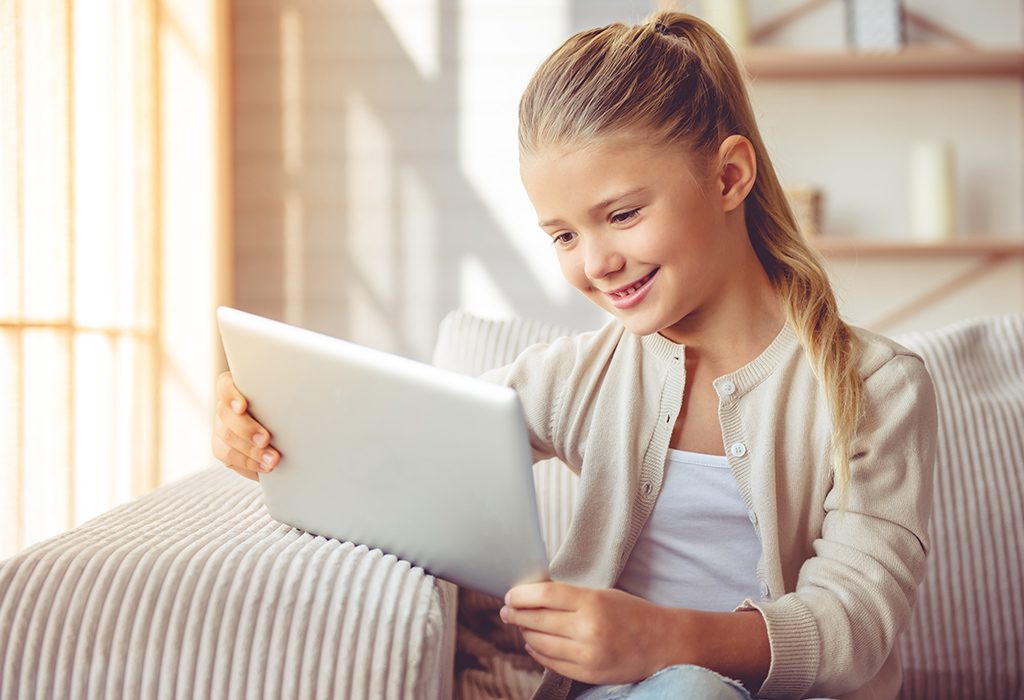 3. Twisty Bun Hairstyle
Combating the summers with medium hair can be made effective with a styled bun that makes you look great as well as holds your hair well.
What You Will Need
How to Do
Part the hair in two and make ponytails out of each one of them behind the head.
Now, further divide each ponytail into two parts and twist each section completely.
Intertwine these twisted sections now.
With two intertwined ponytails on each side, twist them together behind the head to form a bun and use hair pins to keep them together.
If it seems a bit too tight, you can loosen the bun a little as well to give a more casual look.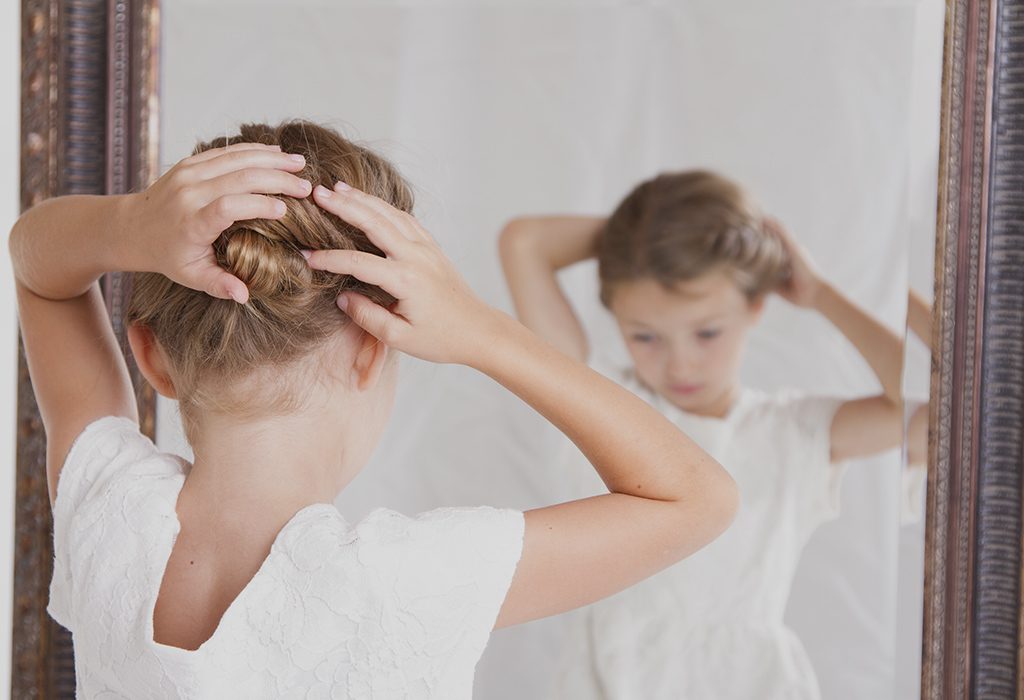 4. The Elsa Bun
Your girl might be a fan of the movie, Frozen, and this hairstyle. But is it possible to get this done in time for school? It sure is!
What You Will Need
How to Do
Part all the hair to a side and use a comb to create another section from the ear to the opposite side, horizontally.
The remaining hair behind the separation can be kept in place with the hair clip.
Using the hair closer to the partition, separate it into two sections and begin creating French braids from it. This is done by alternating the front and back sections over each other and adding hair from the side for every twist.
Once the braid is complete, secure it with a band and tie a ribbon around it.
With the remaining hair, collect it all together and form a bun under the braid. Use hair pins liberally to keep them all together.
If your girl's hair is too shifty, use hairspray to keep the style as it is.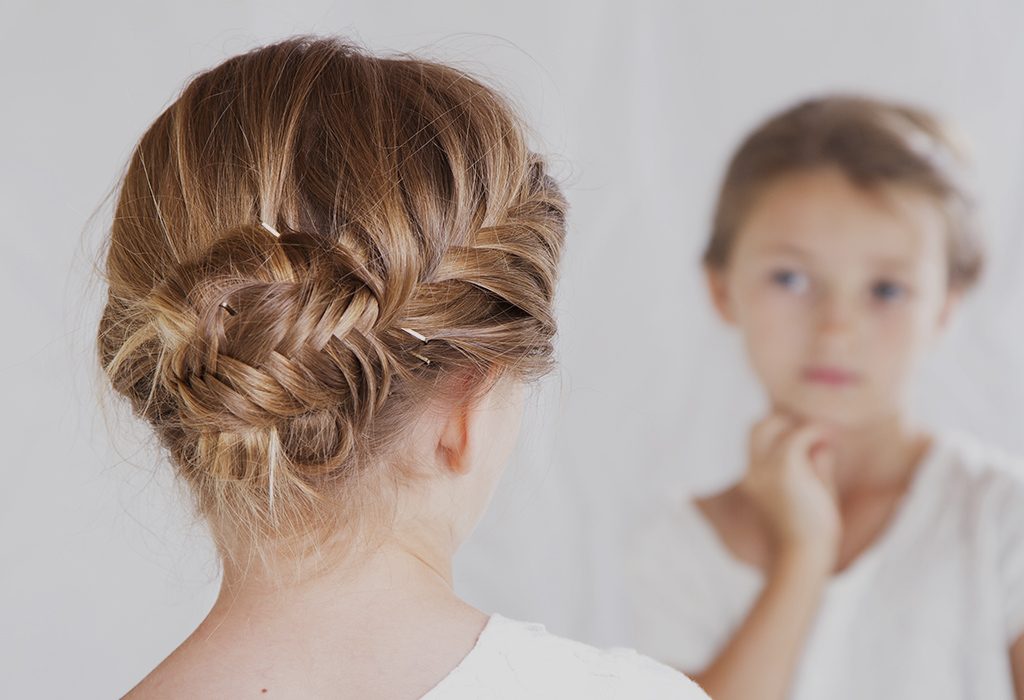 5. A Waterfall Braid
While this style looks quite difficult to achieve, it would be the easiest for you when you do it once.
What You Will Need
How to Do
Parting the hair to a side, pick a large portion from it and braid it fully.
With your index finger and thumb, pull a small section of hair through the gap in the first braid stitch. Repeat the same through each stitch of the braid.
With the waterfall in place, use hair pins to secure the end of the braid behind the head.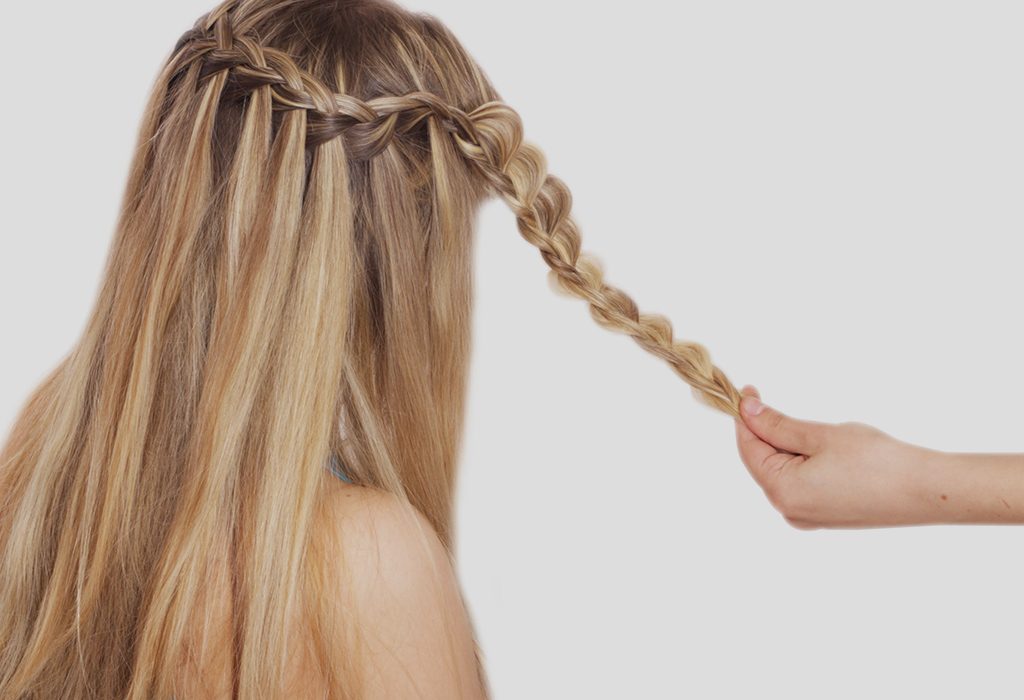 Easy School Hairstyles for Girls with Long Hair
Having long and lush hair is a blessing, but girls might find it too hectic to keep it all together. Unleash the compendium of hairstyles on her and let her bask in the glory of her beautiful locks.
1. Triple Ponytail with A Twist
The traditional ponytail would make her ho-hum in disappointment, but this twisted version of it can give her a glamorous look quickly.
What You Will Need
How to Do
Begin by dividing the hair into two sections. Make sure this is done precisely from the centre of her head and right through to her neck.
Pick one section and tie it down into a low styled ponytail. Use this as the base.
Take some hair from the other section and create a quick braid by twisting it. Once done, tie this together with the previous base ponytail.
Take some more hair from the other section, and repeat the same, tying it below the base ponytail now.
Do the same till all the hair is tied properly, and you will have a lovely ponytail to flaunt away.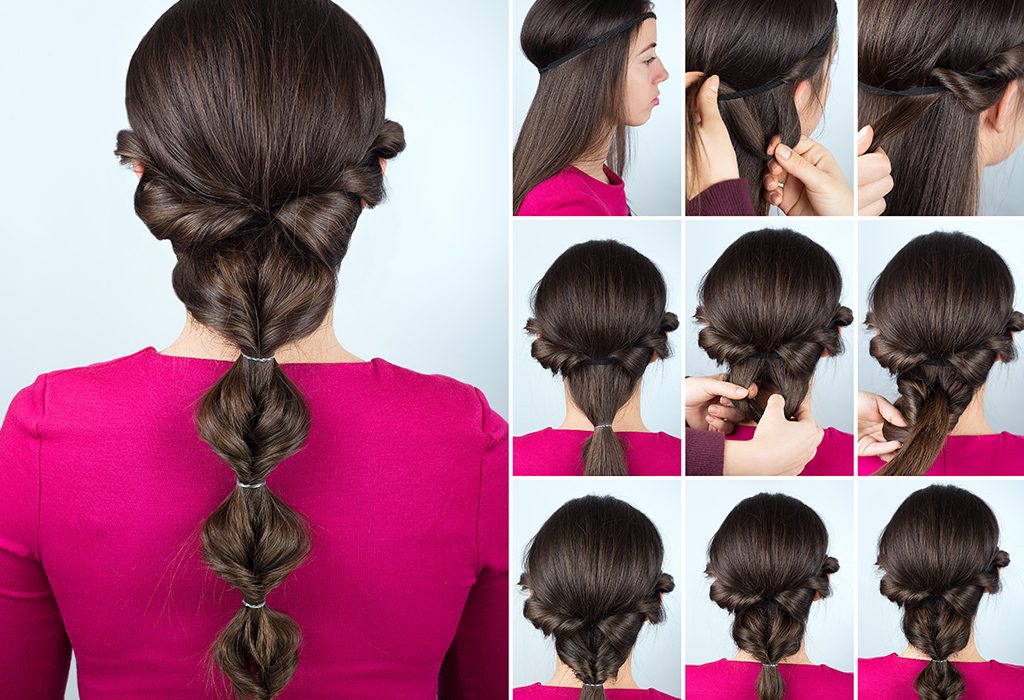 2. A Bubbly Ponytail
Ponytails typically make girls look too studious or nerdy. If your girl is looking for a cooler version of it, this style will make her fall in love with it instantly.
What You Will Need
How to Do
Begin the usual way by brushing all the hair completely to the back and tying it up into a ponytail.
Visually divide the ponytail into three sections. Tie a small band after the first section. Start pulling apart the hair in this section gently, widening up to form a bubble shape of sorts.
Now tie another band at the end of the second section and repeat accordingly. Keep the sizes same or in ascending order for an added variant to this style.
3. A Messy Bun
Giving your long hair some great style may not be possible in the everyday rush, but a messy bun comes to your rescue.
What You Will Need
How to Do
Use the hairbrush liberally to remove any tangles within your hair.
Tie it in a ponytail and twist it fully.
Roll up the twisted hair and secure it above your head in the shape of a bun.
Push the hair ends under the bun and tie a band at the base.
Let the extra hair hang around your face or use hair pins to frame a better shape.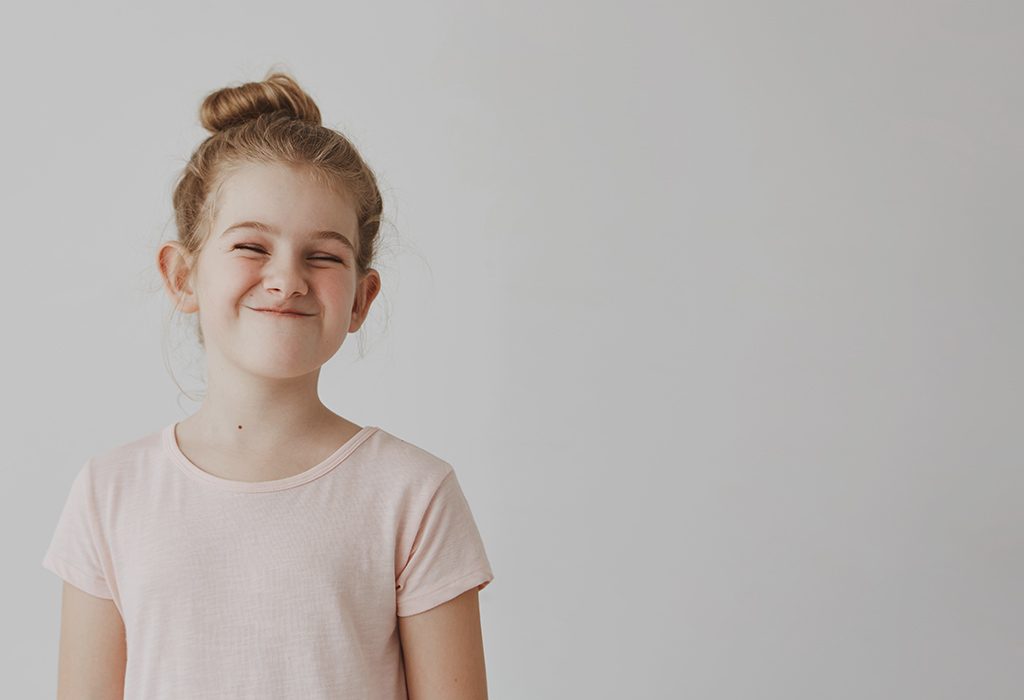 4. The Triple Braid
This style might look time-consuming, given its detailing and beautiful look, but takes a little as 5 minutes.
What You Will Need
How to Do
Take all the hair and separate it into three parts. Braid each section fully and tie the end with a band.
Once you have three individual braids, consider each braid as a strand of hair. Now use them in the same manner, to create a mega braid of sorts.
Make sure this isn't as tight as the typical braids to keep it comfortable for your girl.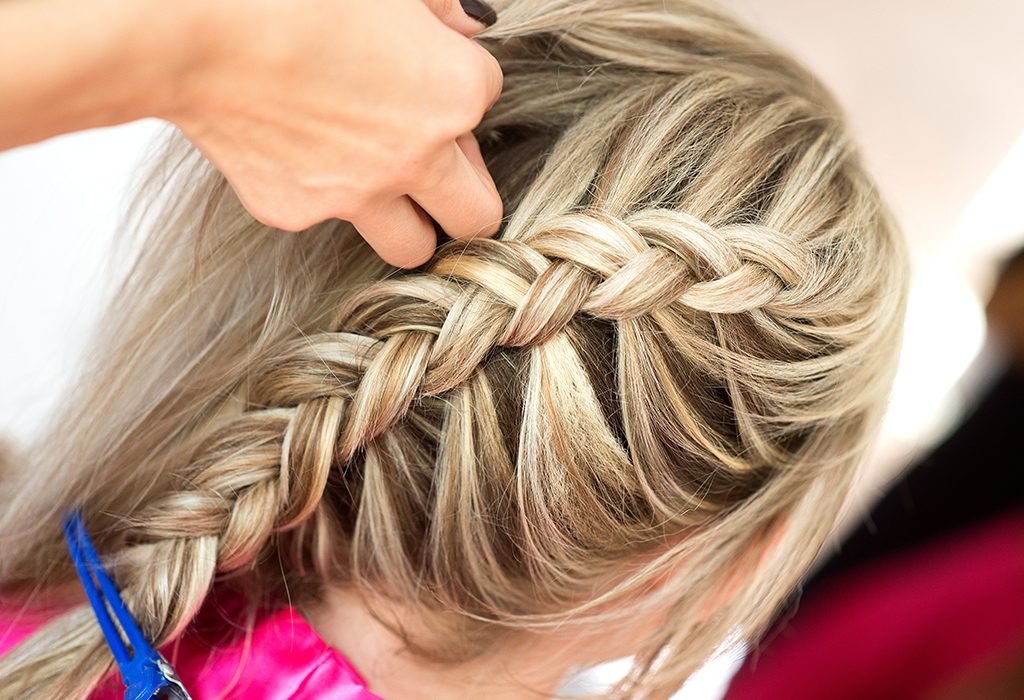 5. The Rose Bun
A simple hairstyle will not work for your girl if she has a party or a celebration at school. Get this lovely bun to work for you.
What You Will Need
Hairspray
Hairpins
Elastic bands
How to Do
Separate the top hair into three sections and braid them individually. Pancake their left section with some hairspray.
Now, hold the top of one braid and roll its body around it, creating a circular bun. Use hair pins for each circle.
Repeat the same with each braid and push the ends under the bun for a complete look.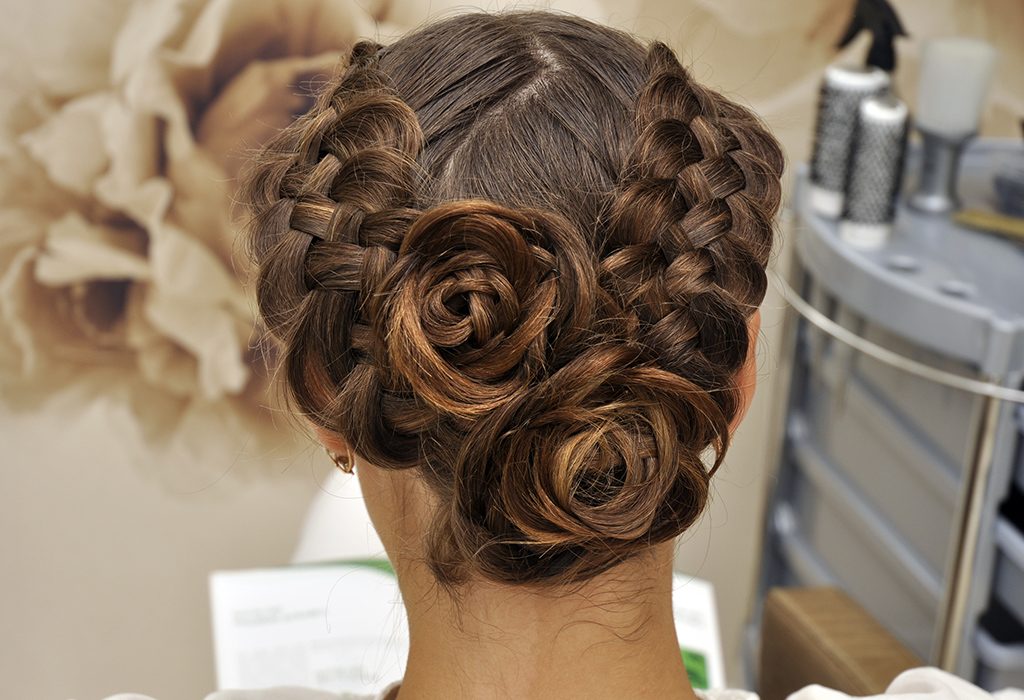 Figuring out hairstyles step by step for school may not be possible in the morning rush of getting her there in the first place. These style procedures can be quite handy to quickly get her ready and let her be her best self in the school.
Also Read: Simple and Cute Hairstyle Ideas for Your Little Girl