How Much Does It Cost to Have a Baby in the US – From Pregnancy to Infancy
Having a baby in the US is expensive; probably one of the most expensive health events for any couple during their childbearing years. From the moment you get pregnant, there are a series of tests and check-ups that you will need to go through, as well as prenatal care, epidurals during the childbirth, or surgery for a C-section delivery. There are a lot of factors that determine the overall costs of delivery and prenatal care. In this post, we have provided a proper breakdown of various costs and expenses that you must prepare for while thinking of having a baby.
Average Cost of Having a Baby
According to well-known healthcare agencies, the average cost of pregnancy in a U.S. hospital costs around $3,500 per stay. The delivery cost clubbed together with prenatal care, monthly visits, and post-partum health care it will approximately come to $8,800. There are many other factors that will increase or decrease your costs. For instance, complications during delivery may lead to an increase in the overall delivery charges at the hospital.
Pregnancy Costs That You Will Bear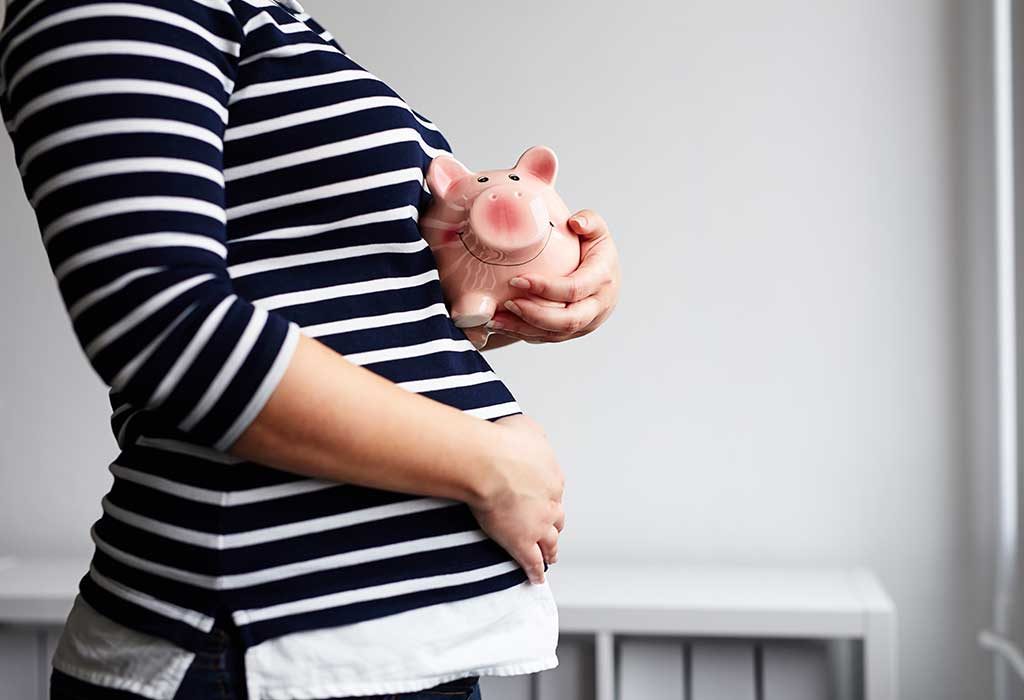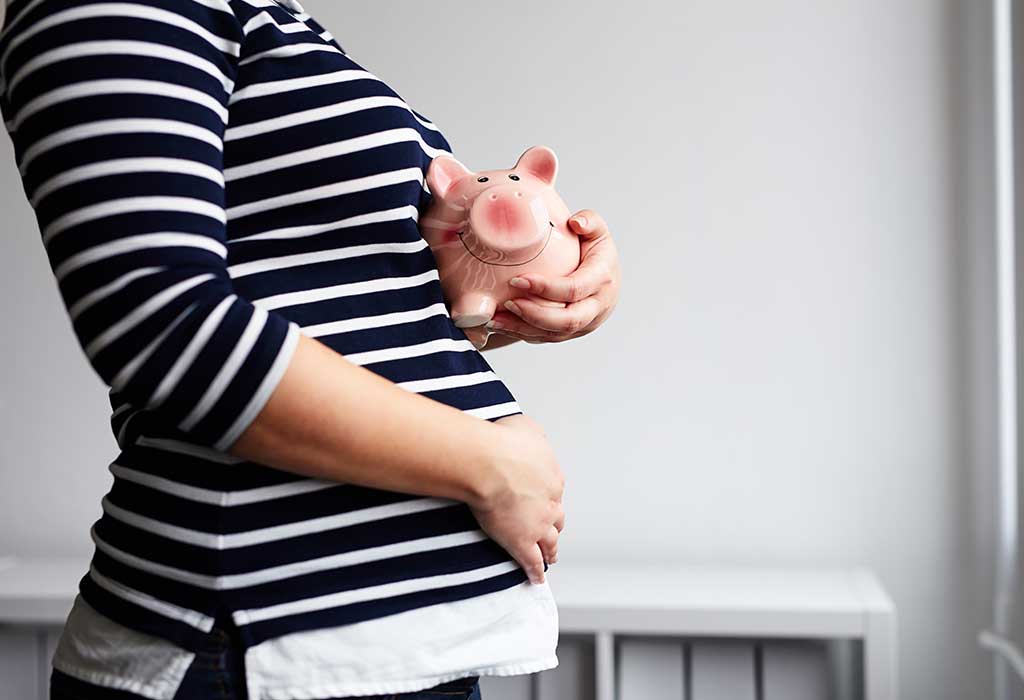 While making a budget for the overall expenditures you may consider the following expenses:
1. Prenatal medical care
Prenatal medical care cost includes the prenatal visits, pregnancy lab tests, ultrasounds, screening, medications, and any speciality care if needed. The medical care costs vary depending upon the health insurance scheme you have opted for or how complicated your pregnancy is. You can work out the medical expenses by making an appointment with your health care insurance provider and doctor or midwife's clinic. You can also speak to some care providers who may reduce the fees or extend the deadline for the payment of the fees depending upon your financial capabilities. While most pregnancies are uncomplicated, it's impossible to tell in advance how the pregnancy will go and what all medications you will need. However, it would be quite helpful to know which tests and procedures are strongly necessary and which ones are not. For instance, it is recommended to have ultrasounds only once or twice during the entire pregnancy until you have a complication that needs more number of ultrasounds. Other genetic tests and screens are also optional and can be avoided. Speaking to your doctor and reading a good pregnancy guide book will help in this regard.
2. Birth or delivery costs
Birth costs will be incurred at the end of your pregnancy. Nevertheless, it is advisable to start saving during your pregnancy. You can determine an estimated cost of the overall birth cost by talking to your doctor and health insurance provider. After this, you along with your partner can work out to set aside some money every month to help meet the cost. If it is getting too tight on your finances, then ask your care provider if they can reduce the fees or if there are other easier payment options that they can provide for.
3. Prenatal vitamins costs
Most doctors recommend additional prenatal vitamins during pregnancy and if you're planning to take them then it's advisable to plan for the expense. Check with your insurance provider if you can avail free vitamins. If not, then check the price of the vitamins beforehand. Before you make the expenditure or invest in particular prenatal vitamins, do remember that a higher price need not always assure higher quality. So, it's advisable to research well before buying anything.
4. Prenatal yoga or exercise classes
Exercise and yoga can be extremely beneficial during pregnancy if done correctly. If you are planning to join one then you may plan out the expenses well in advance by researching the average cost of prenatal exercise classes in your locality. Exercises like long walks and slight stretching are also a very good option in case you're not able to find a prenatal exercise class nearby.
5. Groceries
Pregnancy can be extremely demanding in terms of nutritious food and diet. You will have to add more nutritious foods in addition to foods of a particular taste, depending upon your cravings or any nausea. Adding more fresh fruits, veggies, dry fruits, etc. may increase your spending on the monthly grocery budget. So, you can plan your budget accordingly. Restricting the number of times you eat out can reduce the expenditure and is also advisable during the entire course of pregnancy.
6. Unpaid time off from work
Be prepared to take frequent days off from work during your pregnancy. It may be due to severe nausea, doctor visits, lab tests, or other complications, and not all employers pay for the time taken off. Cut in pay may impact your monthly budgets so you can consider how to cater for the time taken off while planning for the overall expenditure. Furthermore, also plan for the time off after your baby is born.
7. Additional healthcare
Although pregnancy is a natural occurrence for the body, it may take a toll on the state of our body and mind. You might need additional special care like frequent massages, physical therapy, chiropractic care, etc. to improve your physical and mental well-being. Some insurance plans do cover part payment of such expenses while some may not. So, you can check and plan accordingly.
8. Doula costs
Hiring doula services during labour is getting increasingly common with the couples these days. While some people consider a doula to be optional, for some it may be necessary. A doula acts as a mediator cum advocate who is there with you during the labour to provide a soothing voice of encouragement, help with breathing and relaxation techniques, and also provides advice on labour positions. Unlike your midwife or gynaecologist, a doula does not have medical training but plays a more active role in the delivery and makes the entire childbirth experience smooth, comfortable and less scary. You can research doula costs in your area and accordingly determine your budget. You may also check with your insurance provider if they cover part or complete doula costs.
9. Babymoon trip costs
Babymoon trips are extremely common amongst couples who plan to spend some time together before the baby is born. It is the perfect time to relax, unwind, and rejuvenate together. If your budget and health allow for such a trip, then you should plan this expenditure early on in your pregnancy.
10. Maternity clothing costs
You will need maternity clothes at some point during your pregnancy. You can consider and plan a budget for your new wardrobe-essentials. Also, consider that there are several options to buy second-hand clothes or gently used clothes if you want to keep the costs low. You can also stick to bare minimum essentials needed for work and day to day activities while planning the budget.
11. Baby gear
Once the baby is born you may need some baby gear or baby essentials for a few years. However, if your budget is too tight, avoid unnecessary expenditures because. Despite all the show, babies actually need very few things apart from your love and care! You can also plan a baby shower to get most of the essentials beforehand and lower your baby gear cost to a great extent.
12. Fees for childbirth classes
This can be considered as a necessary cost as childbirth classes prepare you for delivery, breastfeeding, and early parenting and save a lot of time and money in the long run. The cost of the class may vary according to your area of residence, online or offline, etc. The childbirth classes are highly recommended and are not an expenditure wherein you can skimp on the quality and price. If you come across an advertisement that offers free class or the cost is lower than $100 then you need to research well about the same before going for it. If it doesn't suit well with your budget, then speak to the instructors and find out if there is a way of obtaining scholarships or any other creative option to reduce the fee so that it may fit within your budget.
Cost of Delivering A Baby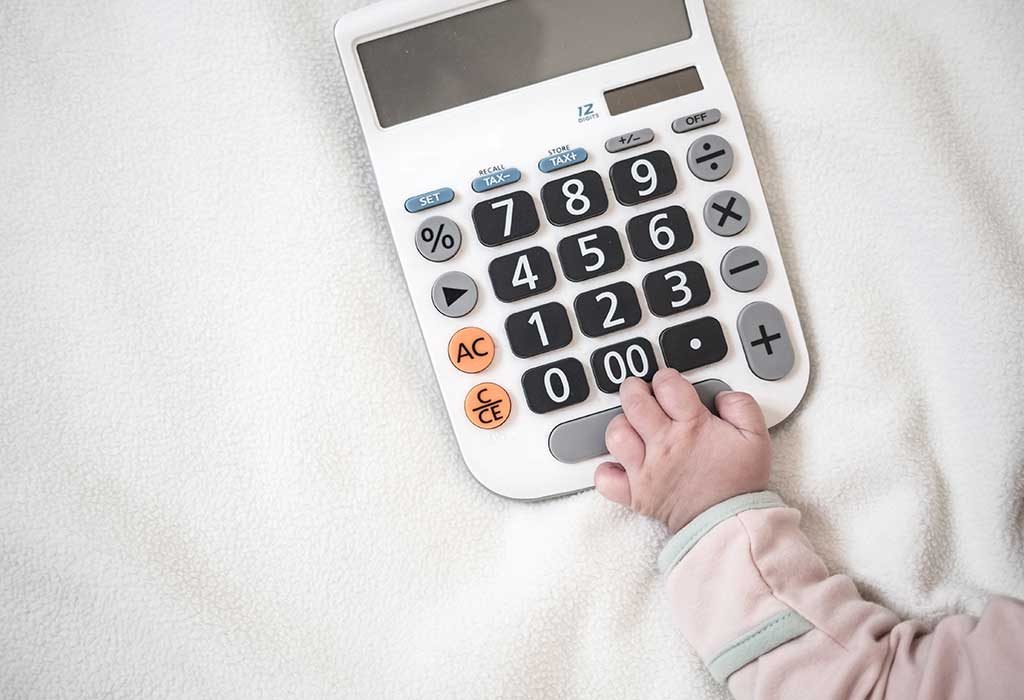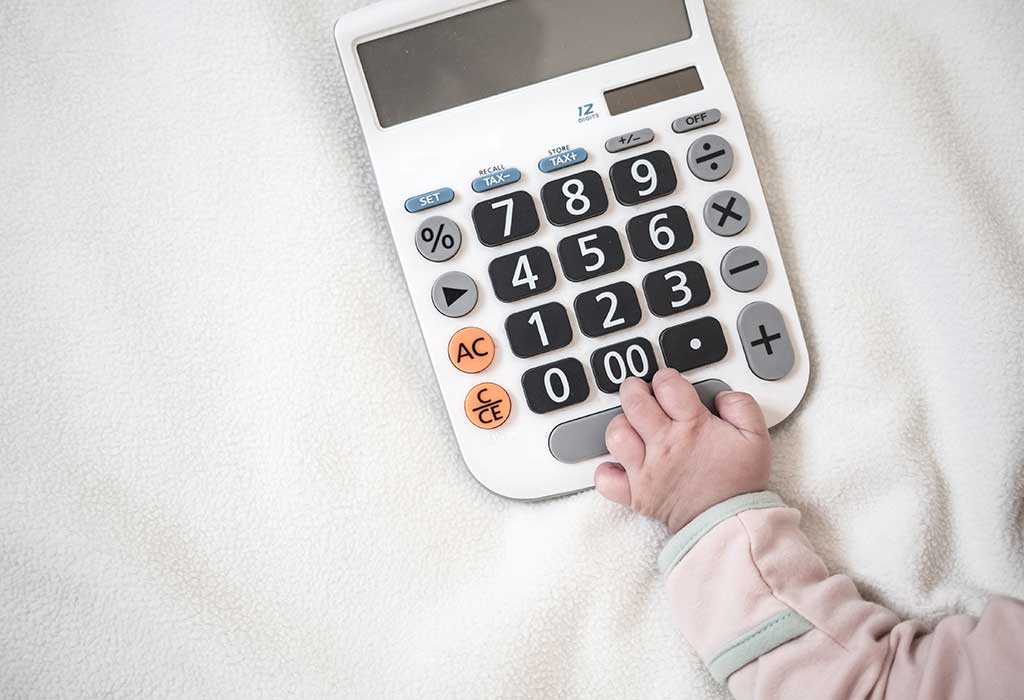 Most pregnancies are low risk and uncomplicated, which means the average hospital cost of having a baby is also lower. The cost of childbirth with insurance will be much lower as compared to childbirth without insurance. If you are wondering how much does it cost to have a baby without insurance then scroll down.
1. Cost Of Vaginal Delivery
The average cost of vaginal delivery in the US costs around $22,800. This cost includes the average cost of intrapartum care of around $16,200, out of pocket intrapartum cost around $1,600, and prenatal care cost. The newborn baby care cost after birth which is not included in the above cost will be around $5,800. The cost of vaginal birth is also quite high these days as you have to pay the anesthesiologist for the epidurals, and for other professional services. However, the overall cost will be much lesser as compared to a C-section delivery as it doesn't involve surgery.
2. Cost Of C-Section Childbirth
The average cost of a typical C-section delivery costs around $32,000. This cost covers your prenatal care, intrapartum care, and out of pocket expenses. The newborn baby care post-C-section would cost around $11,200. The Caesarean section costs are high due to the higher facility fees that include hospital equipment, operating space, anaesthesia charges, etc.
Baby Costs in The First Year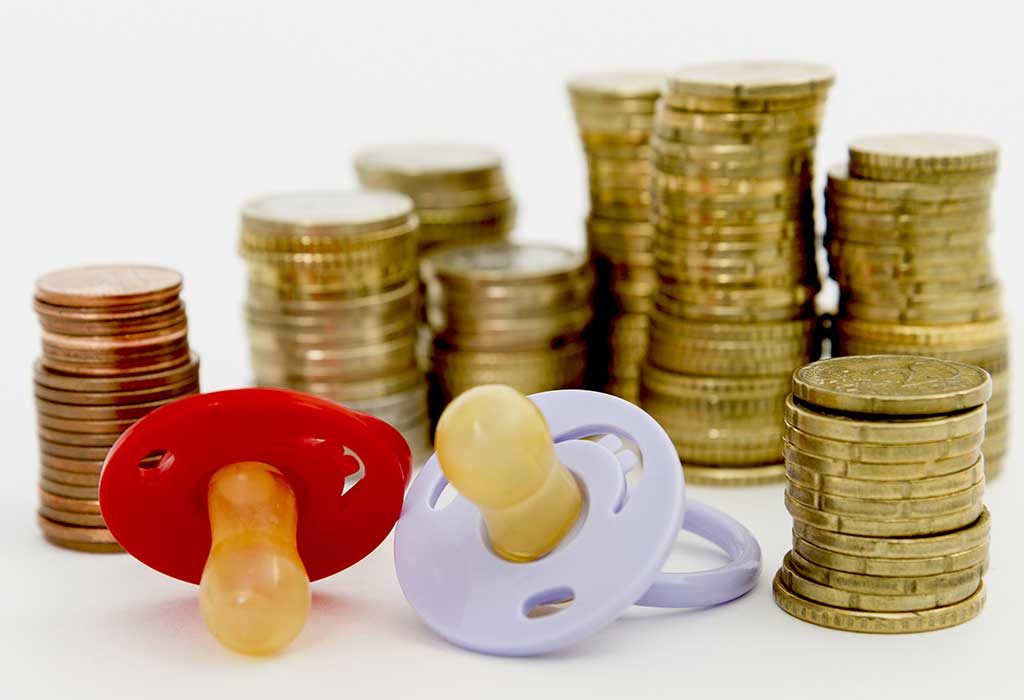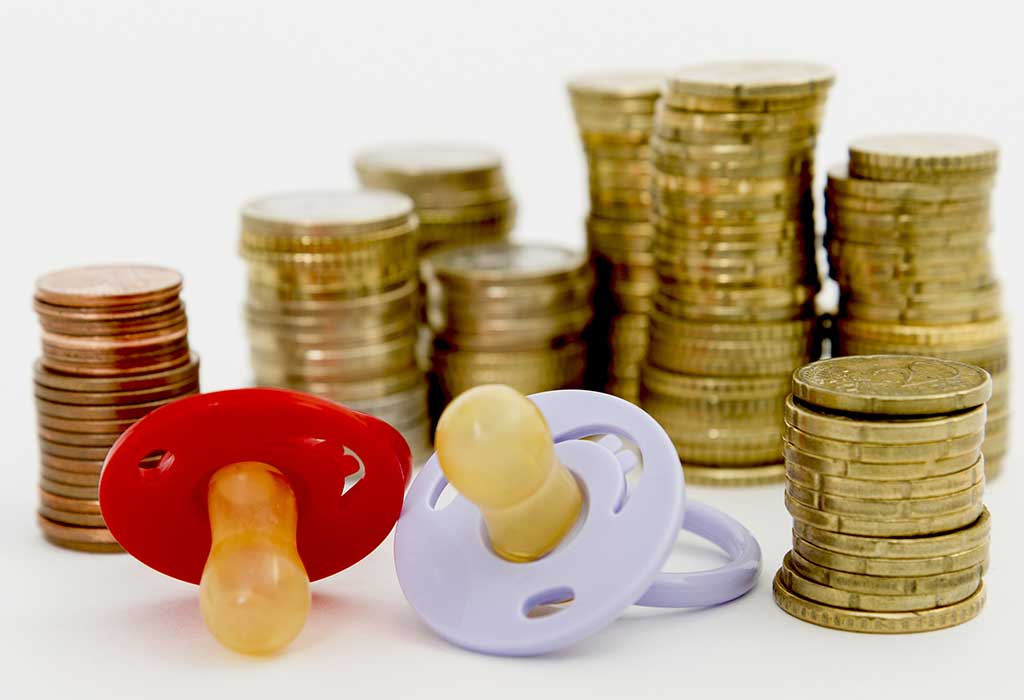 Most of us are led to believe that we need to spend a fortune on various newborn baby essentials, thanks to the magazines and advertisements! However, most of all this is not even required. Even if you go for the bare minimum essentials, you need to plan room for the expenditure you need to incur. Baby cost in the first year need not be extremely high if you plan and cater to it beforehand. Some of the major expenses you will incur during the first year have been listed below:
1. Baby Essentials
Some of the important baby essentials that you may need immediately after your child is born are newborn baby clothes, blankets, diapers, car seat, pram, baby crib or cradle, medicated creams and lotions, toys, etc. Expenses like baby toy cost, baby clothing and diaper cost, etc. can be lowered if you plan to throw a baby shower. In that case, most of your baby essentials will be catered for by friends and family. For a pram and car seat, there is also an option of buying second hand or gently used stuff which will lower the cost to half.
2. Baby Feeding
One of the major expenditures incurred on a newborn baby is that of the feeding formula. In the early phase, the baby does not require formula and only breast milk would suffice. However, some babies need to be fed formula even during the early months. Working mothers who choose to breastfeed their babies need to buy breast pumps and feeding bottles to store breast milk while they are away. You can cut the cost by buying the formula food in bulk from your local wholesale club. As your baby grows and tries new foods, you can shift from formula to home-cooked baby foods.
3. Babysitting
Babysitting is another essential cost to consider and plan out especially for both working parents. While paying a babysitter can cost around $10 to $20 per hour, you can check with your nearby friends and relatives who can consider babysitting your kids while you're away for some time. Another option is to hire a full-time baby sitter while you're working or check with nearby daycare centres.
4. Maternity and Paternity Leaves
Every new parent is entitled to an unpaid maternity and paternity leave of 12 weeks after the baby is born, according to the FMLA (Family Medical Leave Act). The act mandates all US companies to give time off to new parents. Since this entire leave is unpaid, you need to prepare your finances to cover all the expenditures during this time.
Bringing your bundle of joy into this world is an extremely thrilling experience. Furthermore, the joy of raising your kids from infancy to adulthood and seeing them step out into the world with new hopes and ideologies is simply incredible. The final takeaway is that for any couple who are planning for a baby need to have an understanding of their finances before taking the big step. This would help them prepare and plan beforehand and also make wise financial decisions. Do not let the monetary cost of raising a kid deter you from having one. Planning your finances gives you the opportunity to raise your kids with more joy and less stress!