Homemade Soap, Shampoo and Body Wash for Baby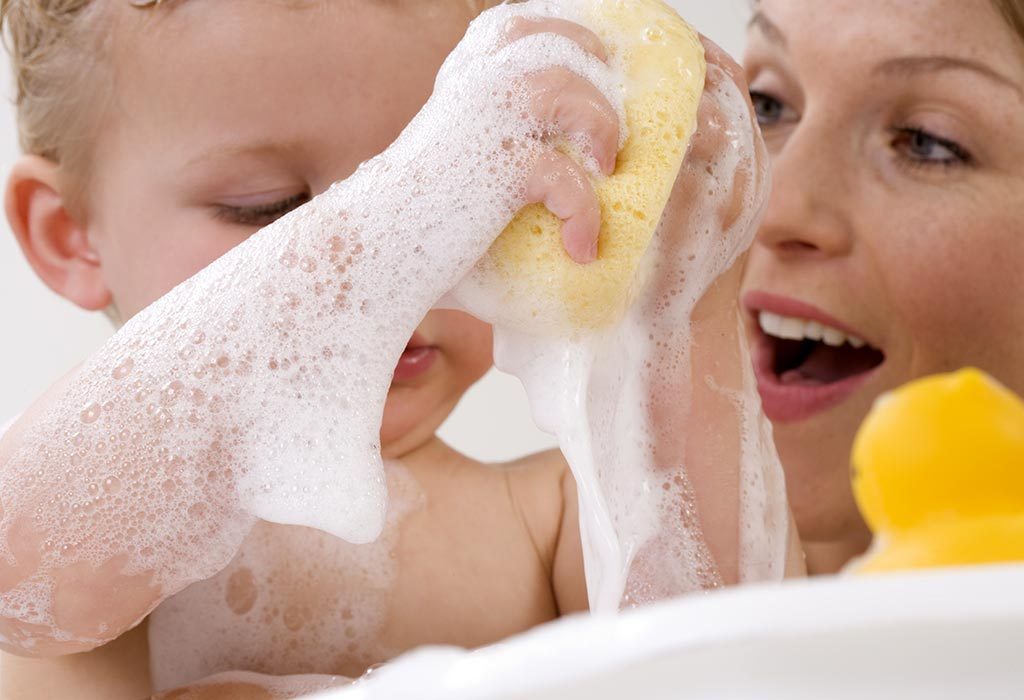 Every mother loves to see her baby enjoy the first moments in the water and then start playing around with enormous excitement. Taking care of your little one is your utmost priority and you would go out of your way to purchase the best baby shampoo or body wash available in the market. But no matter how safe they say it is, there is always a chance of it containing some chemicals. Having a baby shampoo made of natural substances is not difficult when you can literally make the same at home with a few ingredients.
Why is it Good to Use Homemade Baby Products for your Child?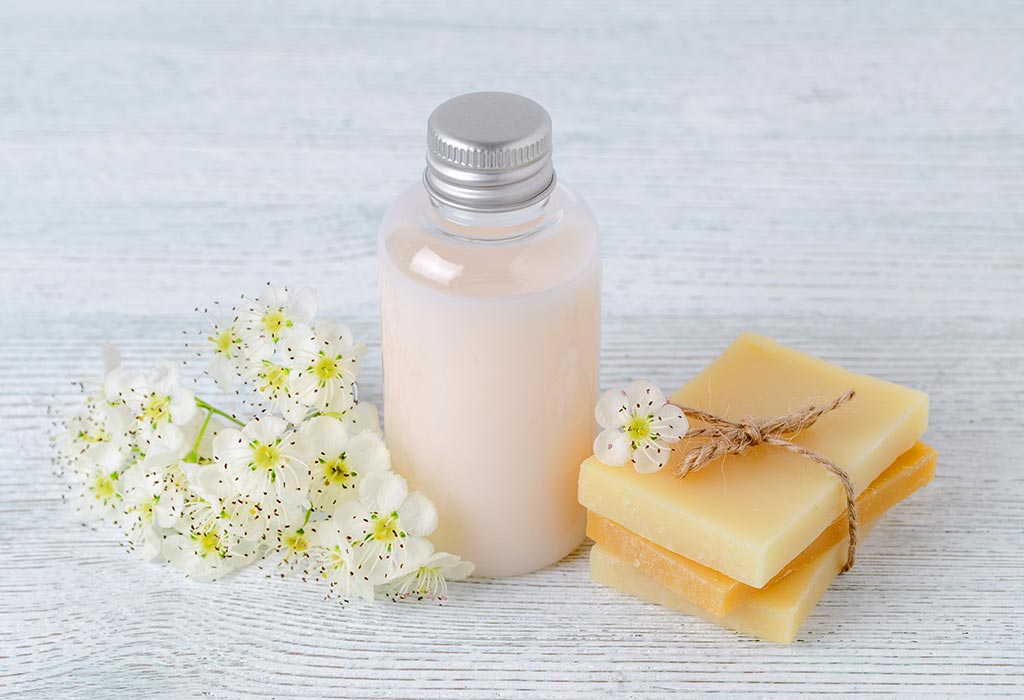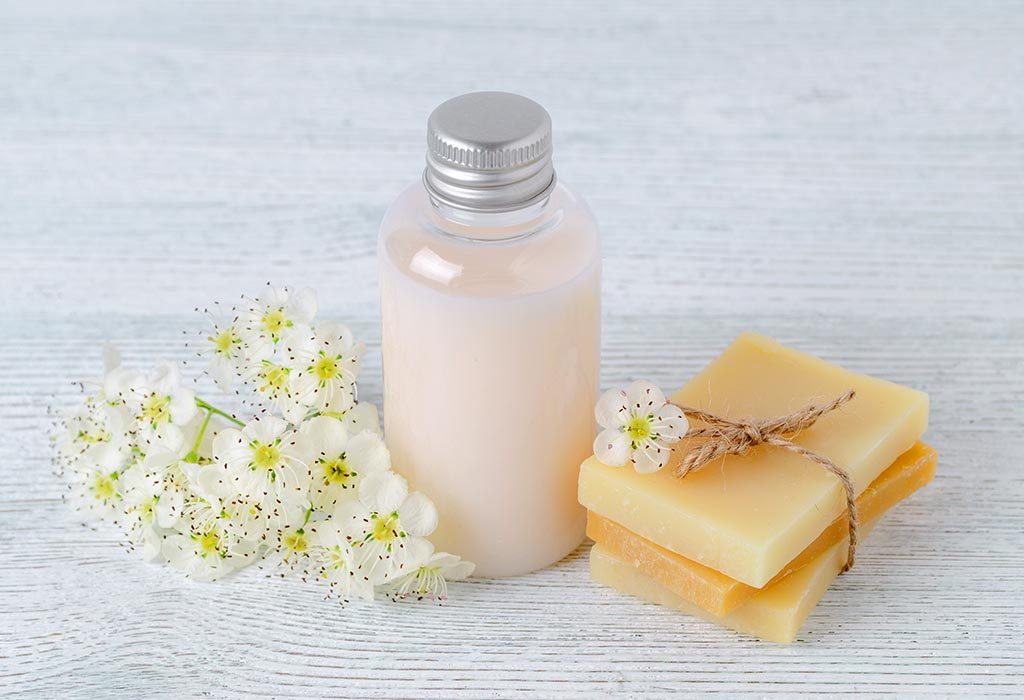 Although you might choose to opt for baby cleansing products from well-established brands right off the bat, it is in your best interest to switch to a homemade version of the same as soon as you can.
Commercial products get expensive as they get safer and more convenient for your child.
Even the so-called "organic" products tend to make use of artificial preservatives and fragrances.
The manufacturing process could introduce certain chemicals into the solution.
Homemade products are more gentle on your baby and take care of his hair as well as his skin.
The fragrances and aromas used to remind the baby of a homely place and can be relaxing and sleep-inducing for your child, too.
How to Make and Use these Homemade Products for your Baby?
In order to get you started with making your very own homemade baby care products for your child, we have put together a few basic recipes that can are easy and convenient to proceed with.
1. Baby Soap
With this homemade baby soap recipe, you can make a nice bar of customized soap for your kid.
Ingredients Needed
How To Make
Block the sink and fill it with cold water and ice to act as a cooling bath.
Wear rubber gloves. Take a pitcher and add distilled water to it. Follow it up by pouring in the lye very slowly. Do it outdoors since fumes will rise and it will heat up. Place this in the cooling bath until it reaches a temperature of 38 degrees.
In parallel, put together the oils in a pot and heat it to the same temperature. It is necessary for both elements to be at 38 degrees at the same time.
Then, pour the lye mixture into the oils and keep stirring until lines start forming in the mixture. This takes anywhere from 30 minutes to 2 hours. Add some more oils to this mixture and stir again.
Pour this mixture into a mould and let it cool down to form the soap.
How To Use
The soap will take some time to harden and reduce its alkaline nature. This needs to happen for around 6 weeks or so.
Once cured, the soap can be used by creating lather in your hands and then applying to the baby. The soft creamy nature of the soap is extremely comforting to the child.
2. Baby Shampoo
The various ingredients used in making the baby shampoo at home, work together in forming a solution that is great to smell, moisturizes the skin, as well as cleanses the body properly.
Ingredients Needed
Liquid castile soap, 1 cup
Vegetable glycerine, 1 teaspoon
Lavender oil, 15 drops
Coconut oil, 2 tablespoons
Water, 1 cup
How To Make
Take a plastic jar and add water to it.
Follow this up by pouring in the liquid castile soap into it gradually. Mix the entire solution together as properly as possible.
For added softness and aroma, pour in the glycerine and follow it up with the lavender oil drops. These need to be stirred into the mixture.
Store this solution in a dispenser or another container.
How To Use
Before dispensing any, make sure you shake the bottle or the dispenser properly.
Take a small amount of the solution on a sponge or a cloth used to clean the baby.
Use your hands and some water to create a nice lather before rinsing your little one. Too much solution can make his skin greasier than usual
3. Baby Body Wash
Some people prefer using a baby wash instead of a soap because it is much more convenient to use and tends to have a better texture than any other soap.
Ingredients Needed
Distilled water, 1 cup
Dispenser
Castile soap, 2 tablespoons
Organic coconut oil, 1 tablespoon
How To Make
It might be necessary to melt the coconut oil before beginning the process since organic coconut oil can solidify quite easily.
With all the ingredients in place, take a bowl and add them one by one into it. Make sure you stir the mixture after each ingredient is added to create as homogenous a mixture as possible.
Once the mixture is prepared, open the dispenser and pour the mixture into it.
Make sure you use a dispensing mouth that has a foaming installation on it.
How To Use
Prior to your baby's bath, wet his body a little to create a nice base.
Shake the dispenser well and take a small amount of the solution on your hand.
Rub the solution in your palms to create the initial lather and then apply it to the baby.
Rinse gently so that more lather is formed and the body is cleansed properly.
Once you know how to make homemade baby shampoo and other cleaning products, you can get started on creating customised aromatic soaps and washes for your little one and give him a bath that he enjoys the most.
Also Read:
Home Remedies for Baby Skin Care
How to Wash Your Infant's Hair?
How to Trim Baby Nails Safely?