Here's Solid Proof That Both Santa Claus and His Elves are Real (Your Kids Will Love You For This!)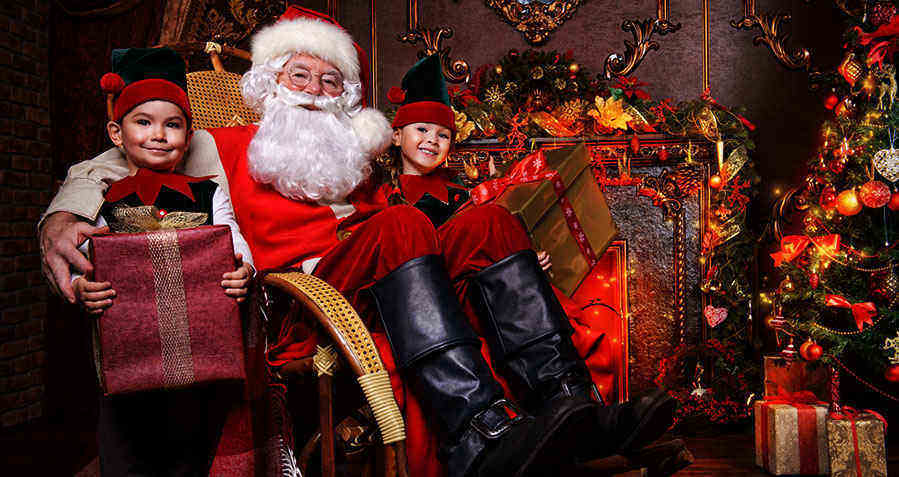 In this Article
It's a busy time at the North Pole. Christmas is less than a fortnight away and Santa Claus has so much to do! There are gifts to be selected and packed for the children, in line with how good or naughty they have been this year. Santa's elves are helping him out with this, and the little creatures are busier than ever. Soon, it will be time to ready the sleigh and come swooshing down chimneys and under doors. When the children wake up on Christmas morning, there will be gifts under the tree and stuffed into stockings…How we do adore stories of the chubby Santa Claus and his naughty but helpful elves! Wouldn't it be delightful if these weren't just stories but actually real? Wait, what?
Our parents always made Xmas stories extra amazing, adding details about cute reindeer and elves singing carols. Today, even though our kids may know the reality, that doesn't make these stories any less fascinating. But what if you could let your child experience the true essence of these tales in real life? Well, in 16 Indian cities, something is happening to make this possible: Santa Claus is getting his stash of toys ready by none other than our little children! Which basically means that this year, our kids can actually become elves!
What's happening at Santa's Toy Factory
Traditionally, a Christmas elf is a cute, tiny creature in green or red who has pointy ears and wears a pointy hat. He lives with Santa Claus and helps him make toys in the workshop. And this is EXACTLY what your children can do this year, at the Santa's Toy Factory set up in 25 Hamleys' stores! This activity, which is part of spreading the Hamleys Christmas Cheer, will let children assemble bikes, cars, helicopters, planes and shell decoration boxes – all things bright and wonderful – under the guidance of facilitators. The toys which our elves will build will be given to other children through an NGO that works towards child-welfare. Plus, as a Thank You from Santa Claus to our little elves for helping him make these toys, Hamleys will give each child a small present for every toy that the child makes! We can only imagine how the little faces will light up on Christmas day, when they receive these toys 'made by children' and 'for children'.
The toy building workshops are happening at the Hamleys stores in many major cities of India viz. Ahmedabad, Bangalore, Chandigarh, Chennai, Coimbatore, Gurgaon, Delhi, Indore, Kochi, Kolkata, Ludhiana, Mumbai, Noida, Pune and Vodadara. The idea is to produce a whopping number of toys in the workshop: 3000! After all, Santa is very generous.
Hamleys India has always come up with unique and thoughtful ideas to celebrate Christmas. Starting in 2012, they have run an annual 'Letters to Santa' activity as well, where children are encouraged to write letters to the hearty old man in the North Pole. This is their way of telling Santa the good deeds they have done during the year, and of course, to send in their toy wishlist. The best part is that every year on Christmas Day, Santa actually fulfils as many wishes as he can by personally visiting some of these houses! (Psst! Have you sent in your kids' letters to Santa for our ongoing contest yet?)

We think this is a brilliant way of lending new meaning to the age-old Xmas stories of sharing and giving. It reaffirms faith in the good, in people who genuinely want to make others happy. This year, why not take your kids to the nearby Hamleys store and let them transform into elves with magical powers? We bet this will be an experience they will always cherish.
Fable or not, Santa and his elves play a key role in making this time of the year so very magical. They also have important lessons to teach our kids: the lessons of helping others, being kind and considerate, and believing in miracles. But they have something important to teach us too – the art of seeing the magic hidden in our day to day lives. The art of spreading cheer and being wholly happy in the happiness of others. Even in today's difficult times, learning these lessons and embracing our kids' sense of wonder can fill our hearts with delight.