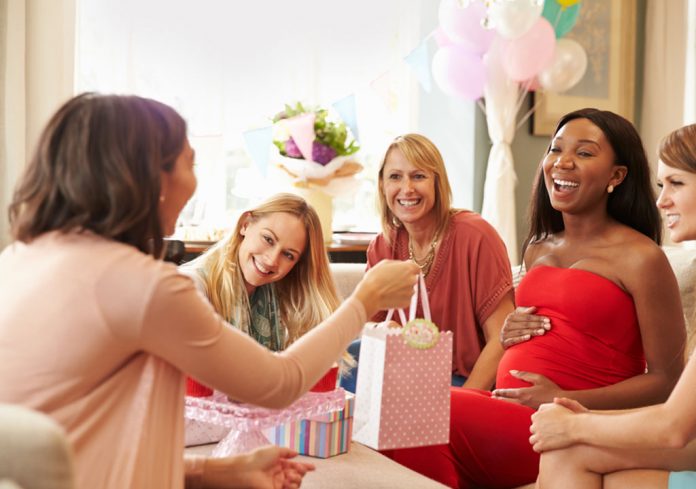 Last Updated on
Events that celebrate pregnancy and childbirth are part of human history. Baby showers go far back into history and were not the consumer-driven events that they are today. In ancient India, the mother was given gifts in the form of fruits and other edibles which would help the baby grow. This has changed over time, and its current form is known as the Godh Bharai.
What is Godh Bharai?
This ancient Indian tradition is like the western concept of baby showers. It is a celebration of the upcoming motherhood and acts as a support mechanism for women who are towards the end of their pregnancy. 'Godh Bharai' is a Hindi term and translates to "fill the lap".
Some of the other variants celebrated in different parts of the country include:
1. Bengal
Known as Shaad, this lays heavy emphasis on delicious food and takes place during the last month of pregnancy. A unique aspect of this celebration is that gift giving for the baby is not encouraged as it is believed to bring bad luck.
2. Kerala
Known as Seemandham, rituals are interwoven with the ceremony as the mother to be must partake in a holy dip. The intelligence of the unborn baby is given paramount importance, with chanting and prayers dedicated towards this goal lasting for almost 90 minutes.
3. Tamil Nadu
Known as Valai Kappu, the mother-to-be is decked up in a black saree with red and green bangles to ward of unholy entities. Temples play a central role with at least four different temple visits being a crucial part of the ceremony.
4. Punjab
The godh bharai rasam is celebrated during the 7th month of pregnancy with close family members. The mother in law has a central role to play where she places a dupatta with fruits and coconuts on her daughter's lap after prayers.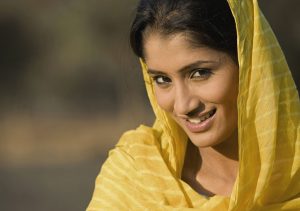 5. Gujarat
Known as the Godh Bharna, it has some similarities with its Punjabi variant in the sense that the mother-in-law has a meaty role to play. The mother to be is seated cross-legged on a furniture article known as the baajotth. Then, the mother in law places jewellery and other gifts on her lap.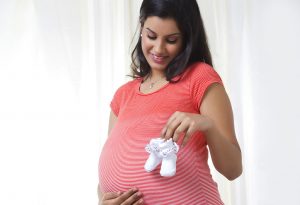 6. Maharashtra
Known as the Dohal Jevan, the Marathi term roughly translates to "To satisfy the food craving". As evidenced by the name, there is a substantial emphasis on the food aspect of this ceremony with nutritious foods such as rice and sweet chapati finding its way to the menu. An exciting aspect of this ceremony is the gender association with each food which can be turned into a gender guessing game.
When is it Performed?
India is a vast country, and there is no one way to perform this ancient art of the celebration of motherhood. The Nair community of Kerala for instance, do it during the last month or pregnancy. In neighbouring Tamil Nadu, it is sometimes done in the fifth month of pregnancy, although this can be pushed to the seventh or even ninth month.
Importance of Indian Baby Showers
Indian baby showers are a cultural innovation and must be viewed in its historical context. Due to the emergence of modern medical technologies and specialised care, pregnancies are relatively safe. This wasn't the case even a century ago where there was a high mortality rate, with many women succumbing to various complications such as excessive bleeding. Godh Bharai, sometimes, was the last celebration for a woman which is why prayer is a vital part of the ceremony.
How is it Performed?
Prayers are an essential part of most Godh Bharai occasions with formal prayers and chants being recited in unison.
Like any other occasion, dressing up is crucial, and you will be clothed in traditional wear and adorned with flowers.
In many parts of the country, anointing oils have a special place, and you are often anointed by the senior women of the family.
What good is a celebration without some fun? Games are played with the baby in mind and can range from guessing the sex to a choosing a name.
As part of the Indian baby shower traditions, singing and dancing are inseparable.
Some amount of teasing is always done to the mother to be. However, all of it is done in good humour without the intention to hurt anyone.
In some parts of the country, only women guests are allowed.
Living up to the name of godh bharai rasam, the womenfolk of the family along with your girlfriends will fill your lap with sweets and fruits.
You will be made to sit in an easily accessible spot where your friends and relatives can come and bless you.
The gifting part of this baby shower is mother-centric and can include bangles, sarees and other apparels. Like the Shaad, many communities believe that gifts for the baby should only come once the baby is born.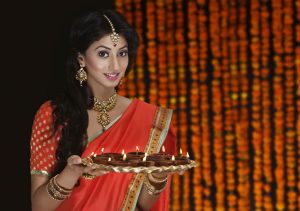 Tips for Making Godh Bharai Ceremony More Enjoyable
1. Rest
The celebrations can get a little hectic for someone who is expecting. Make sure that you have adequate rest before and after the ceremony. Have designated spots in the venue reserved for you so that you can be seated at a moment's notice.
2. Clothing
The weather can play spoilsport to your ceremony in an unexpected manner. During summers, avoid wearing sarees that have stiff silk or a lot of embroidery work as it can work up a sweat. During winters, don't hesitate to get your partner's coat along in case you're feeling too cold.
3. Restricted Eating
Because there is so much good food around, it can be very tempting to partake in the festivities. Remember that your diet is important and indulging can lead to issues like heartburn and fluctuations in blood sugar.
4. Guest Entertainment
Keeping your guests satisfied and content is key to having a good ceremony. Apart from good food, you could hire a henna artist who can do work on the ladies at the venue.
5. Return Gifts
If you have a big budget or want to thank all the guest for showing up, you could send them a parting gift. This could be purchased from the store such as traditional women's items like dupattas or even a hand-made thank you card.
Amazing Ideas for Indian Baby Showers
A baby shower celebration in India is a traditional affair, but there are no restrictions on making a few changes. Following are some ideas that you could use:
1. Baby Theme
A Godh Bharai ceremony can always have a theme to go along with it. One of the most popular ones is a baby theme where everything from the paper plates to the napkins has a baby on it.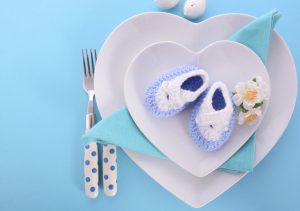 2. Potluck
Catering can cost a lot of money and usually ends up in wasted food. You and your girlfriends can decide what's on the menu and each person gets their dish.
3. Pampering the Mommy To Be
The essence of a baby shower is letting everyone know that you are the centre of attention. This means the celebrations are low key and the budget is oriented towards making you feel special. This could include coupons to a spa or a salon.
4. Diet Friendly
If Godh Bharai is about you, why is it that you aren't allowed to touch most of the food served? Here's where you can change things. The catering can be done where only healthy snacks and pregnant-friendly foods are allowed.
5. Do It Yourself (DIY) Baby Shower
Baby showers needn't always be about fancy venues and stage events. A DIY baby shower is one which emphasises using your skills to create a good Baby shower environment. Handmade ribbons can be given to the guests, decorations can be made from chart paper, and even the gifts to be given must all be hand-made.
6. Environment-Friendly Theme
Are you a nature lover? Provided the weather is pleasant, the ceremony can be held outdoors. The venue can be a plastic-free zone with paper plates and cups replacing plastic. Eating with the hand will be encouraged to avoid plastic spoons, and minimal decoration will be put up.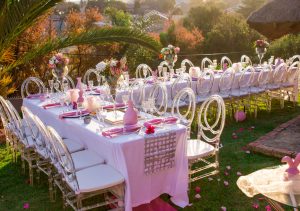 A baby shower is held at a time when you are on the journey to motherhood and need all the support of those around you. With the anxiety, insomnia and digestive problems, the celebration of being around your family and friends is an excellent break.
Also Read: Top 15 Modern and Fun Baby Shower Games