Gentle Exercises After Miscarriage for a Quick Recovery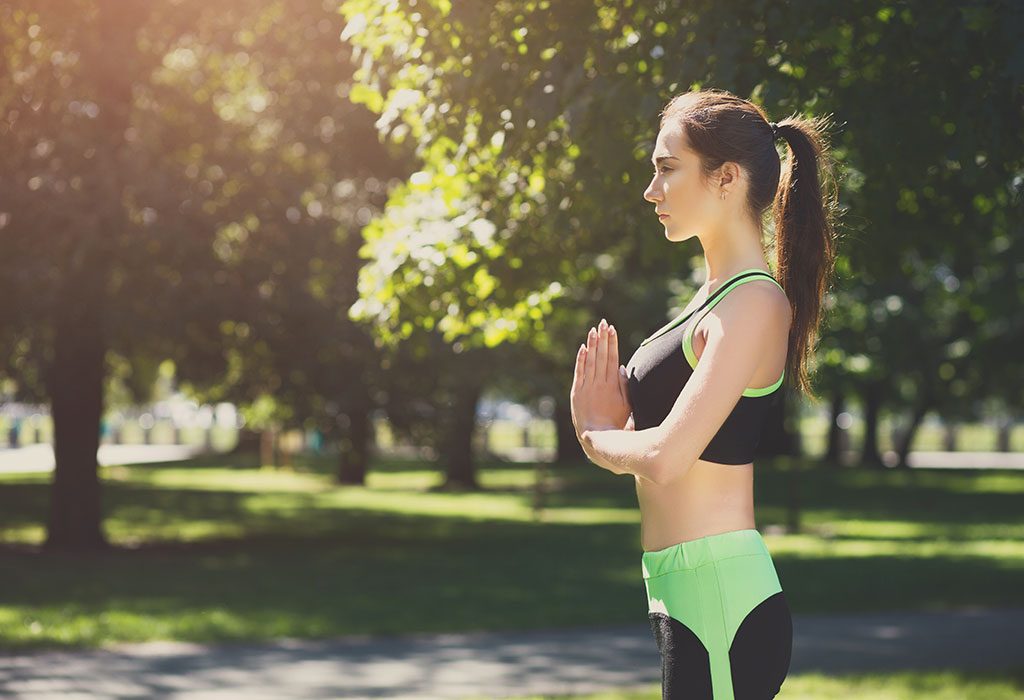 For women, a miscarriage is one of the most painful events to experience in their lives. All the happiness and joy of expecting a baby and undergoing the joys of motherhood take a huge hit and it affects a woman emotionally to quite an extent. The impact is physical as well, since the body needs to begin the internal processes of healing and reset all other parameters to a point of no pregnancy. Many women feel the need to return back to normalcy as soon as possible and wonder if they can exercise after a miscarriage just as before. The answer is not as straightforward as it seems.
Why Do You Need to Exercise After a Miscarriage?
As much as rest and calm are important for the body to recover after a miscarriage, so is exercise as well. For many women, exercise helps them get back into a routine prior to pregnancy and start rebuilding their emotional and physical strength. Exercising helps release endorphins in the body, which are potent at combating the feelings of sadness, anxiety or depression that might set in, following the loss of the baby.
Women might also be plagued by the feelings of inadequacy and the inability to provide a safe environment for a baby. By engaging in exercises or other physical skills, it helps them take their mind off of it as well as regain confidence in their body as well as their own self. Even while looking ahead for another pregnancy, you need to have faith in your own body and feel strong and fit about it. Channelling your frustration or anger by opting for strenuous exercises is not good for emotional health, nor is it recommended, since it could hinder the internal repair processes of the body.
When Can You Start Exercising After a Miscarriage?
When a woman asks how long after a miscarriage can I exercise, the answer varies from person to person, as well as depends on when the miscarriage took place.
For women who have undergone miscarriage within the first trimester of the pregnancy itself, the body hasn't undergone many changes and can come back to normalcy rather quickly. This allows you to resume exercising within a few days or so. For miscarriages that have occurred in later trimesters, it is best to get a doctor's opinion since there might be various factors around your physical health that would need to be verified before you can put your body under the stresses of exercise.
A miscarriage may also be accompanied by signs of bleeding or pain in the abdomen, and so on. If there is any discomfort, avoid exercising until it completely goes away. Take some rest and allow your body and mind to return to normalcy before resuming your workouts.
Safe Exercises After Miscarriage
It is best not to dive into extreme exercises or weight lifts after a miscarriage, even if you were doing those prior to getting pregnant. Start off slow with a few exercises listed below.
1. Walking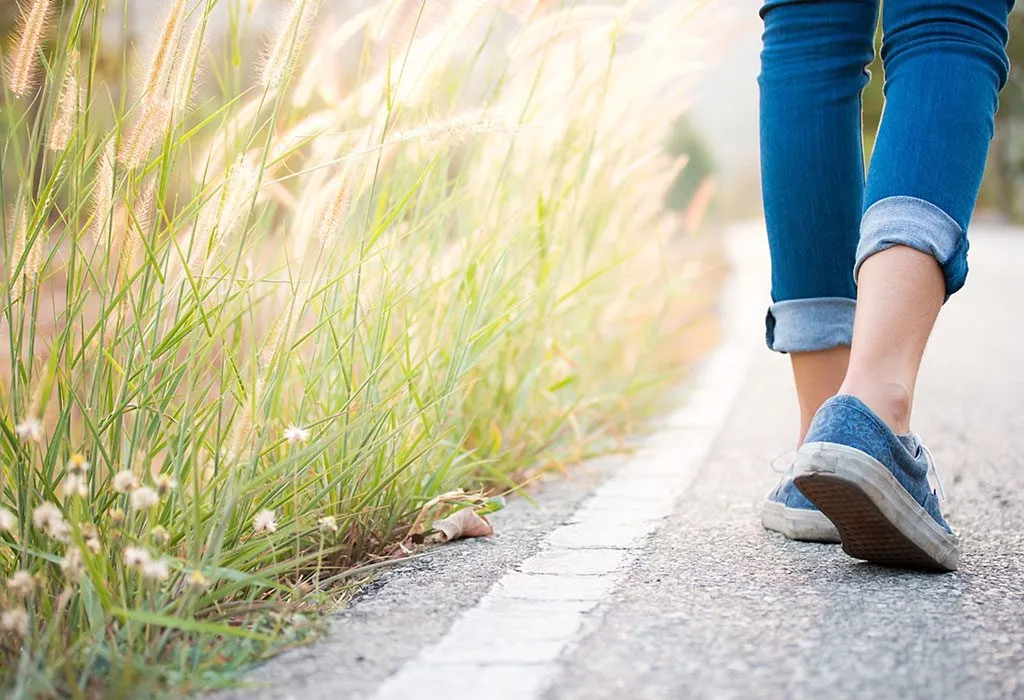 Initially, it is best to gauge your own fitness and capability of exercising and there is no better way to do so apart from walking. It is the safest and one of the low-impact exercises that pose minimal stress to your body. In the first weeks, taking a walk can help you clear your mind and return to a space of calm and peace as well. Compliment it by listening to some peaceful music or podcasts, or choose to listen to the sounds of the morning. Take small strolls and ramp it up gradually with longer, speedier walks.
2. Floor-based Pelvic Exercises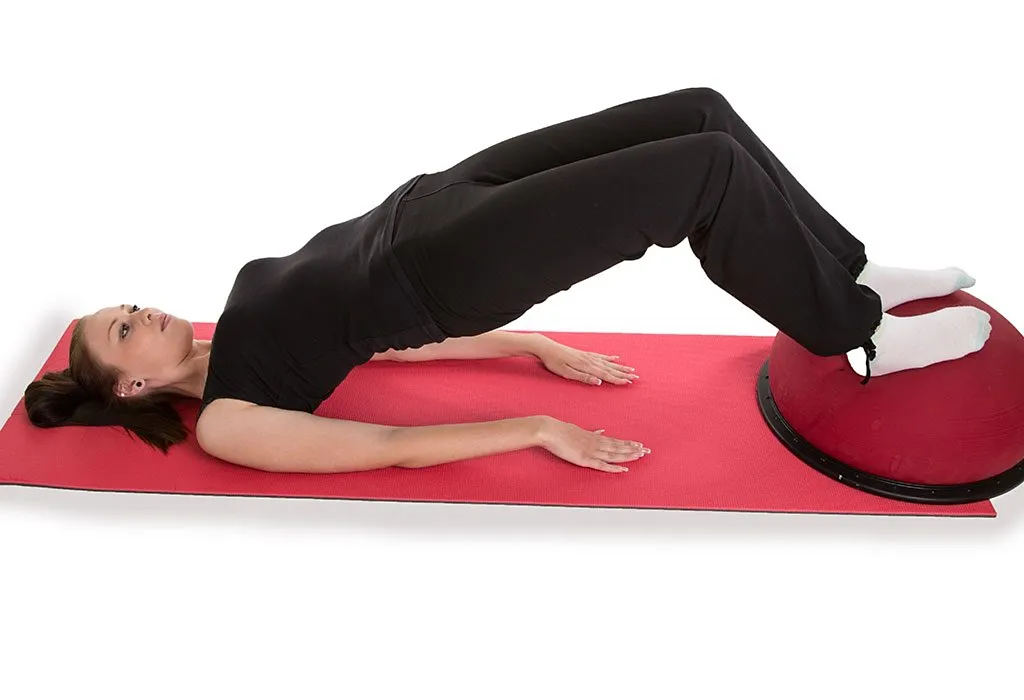 One of the major portions of recovery in a woman's body after a miscarriage is the pelvic region. A lot of pain and stress is observed there since that is where a lot of processes take place as well. Doing butterfly wing exercises and numerous other ones focused on the pelvis help your muscles regain their earlier strength. These exercises also boost the circulation of blood in the pelvic region, which helps in speeding up the healing process. However, these are only to be done after the stitches have healed.
3. Exercises for the Lower Abdomen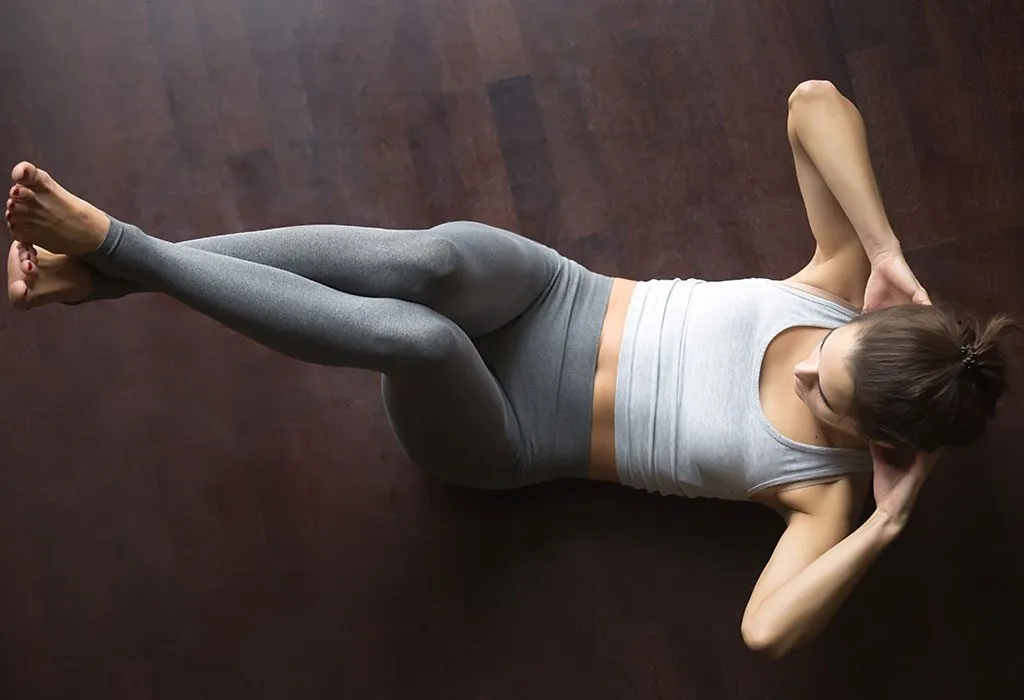 For women who have had a miscarriage in the later trimesters, their stomach would still be larger than earlier, resulting in a poor body image. Doing a few exercises that focus exclusively on this region can help reduce that belly. Exercises as simple as lying down on the floor, bending your knees, and tightening the pelvic muscles in sync with your breathing, can be a good starting point. Make sure you have a supervisor who teaches you to undertake the exercise properly, with the right posture and method and that your doctor gives you the green signal.
4. Pelvic-tilting Exercises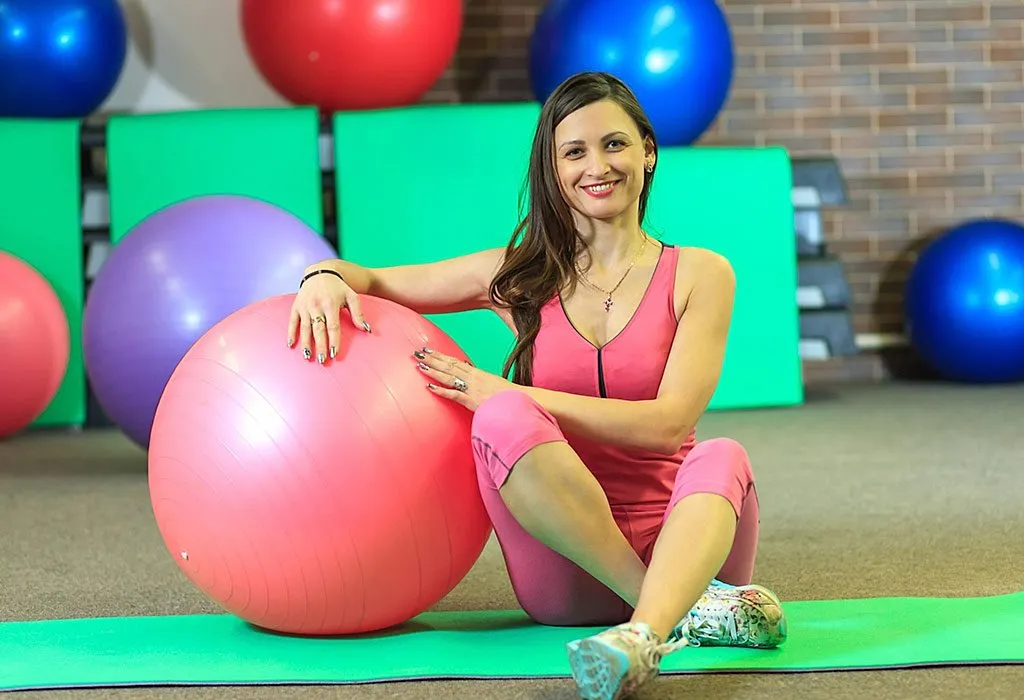 Another group of muscles that require their strength to return are the muscles in the back. These are linked to the stomach as well, providing it with the support it needs. This exercise can be done in a simple way. All it takes is to lie down on the floor, tighten the pelvic muscles and arch the back gently to raise it from the floor, and touch it to the floor alternatively. The same can be achieved using an exercise ball as well. Instead of lying down, sit on the exercise ball and move it around using only your pelvis. Make sure your shoulders are fixed. However, make sure to consult your doctor first.
5. Leg Exercises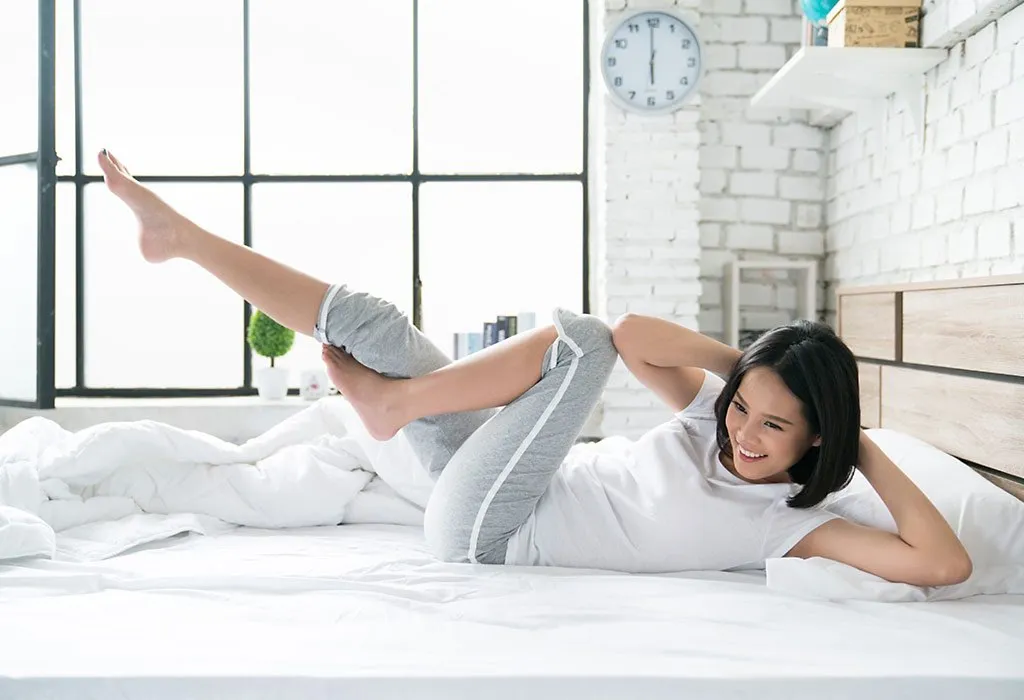 Carrying out sliding exercises with your legs can help bring back the strength in your abdomen. This involves lying down on the floor, tightening your stomach, and sliding your legs by bending your knees and extending them alternately. Make sure your back stays touched to the floor and does not arch a lot. Consult your doctor about if this is safe to do, depending on your health.
6. Yoga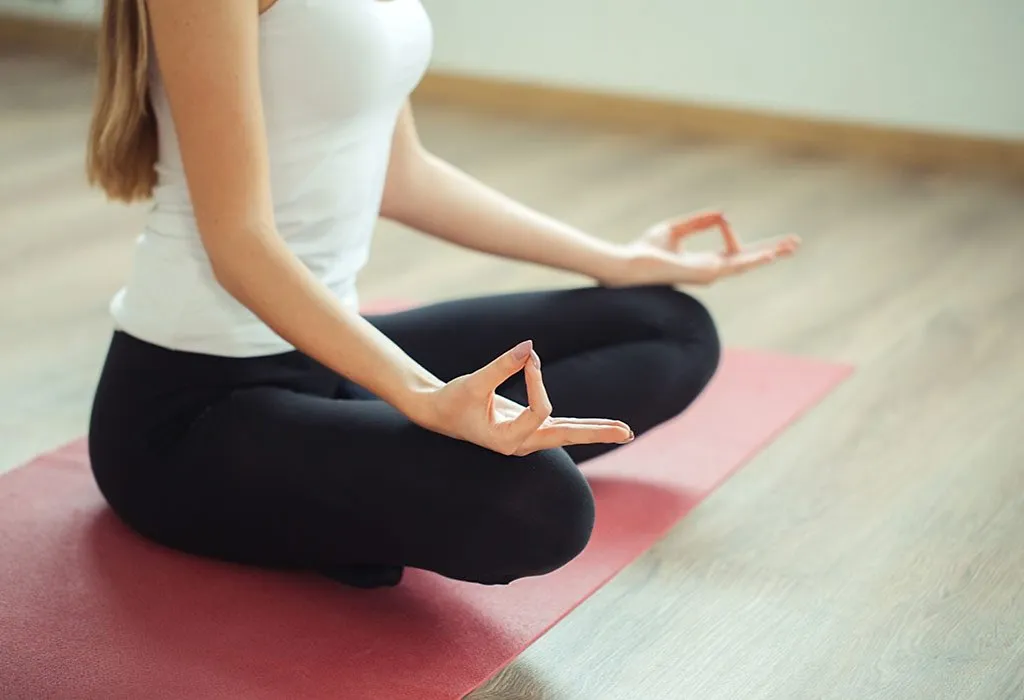 As much as physical strength is needed, it is also necessary to maintain strength by the communion of mind and body. Resort to breathing exercises to find inner peace and choose to meditate if needed. Talk to a yoga teacher for simple yoga exercises that can help you regain flexibility. Don't overdo anything if it seems difficult at the outset.
Precautions to Take While Resuming Workout After Pregnancy Loss
Before you begin with your exercise schedule, make sure you keep certain precautions in mind.
1. Don't Worry About Your Weight
It is necessary to not overdo your exercises in the hurry to lose the extra weight of pregnancy. Keep the focus on mental and physical well-being.
2. Watch Out for Signs of Problems
If you face any bleeding or cramping as a result of starting an exercise, stop it immediately and contact your doctor.
3. Bring Back the Routine Gradually
Don't set a deadline to return back to normalcy. Let it come through by itself.
4. Take Enough Rest
Just like exercise, make sure your body gets the time it needs to recover and heal as well.
5. Remember Your Doctor's Advice
If you have had procedures after your miscarriage, make sure your doctor gives you a green signal to resume exercising.
FAQs
1. How Long Should I Take Rest After Miscarriage?
The process of physical recuperation may extend from 1 to 2 months. Menstruation is expected to resume in 4 to 6 weeks. Refrain from inserting objects or engaging in sexual activity for around 1-2 weeks. Emotional healing might take longer, particularly if the miscarriage occurred during a known pregnancy.
2. How Soon Can I Start Running After Miscarriage?
Refrain from running if you are experiencing significant bleeding. Wait until the bleeding has lessened or ceased, and if you suspect you might be anaemic, it's advisable to consult your doctor before resuming any physical activity.
Working out after miscarriage in the first trimester might be easier for many women. For miscarriages in the second or third trimester, the same might be quite difficult. Ensuring your health stays fine and resuming exercising only when you feel fine is the best way to move ahead in this regard.
References/Resources:
1. After a Miscarriage; americanpregnancy.org; https://americanpregnancy.org/getting-pregnant/pregnancy-loss/physical-recovery-after-miscarriage/
2. Exercise and Pregnancy Loss; aafp.org; https://www.aafp.org/pubs/afp/issues/2015/0401/p437.html
3. Recovering from surgical management of a miscarriage; rcog.org.uk; https://www.rcog.org.uk/for-the-public/browse-all-patient-information-leaflets/recovering-from-surgical-management-of-a-miscarriage/
4. Pregnancy after miscarriage; miscarriageassociation.org.uk; https://www.miscarriageassociation.org.uk/your-feelings/pregnancyaftermiscarriage/
5. What is anemia?; familydoctor.org; https://familydoctor.org/condition/anemia/
Also Read:
Postpartum Exercises
Safe Exercises to Do During Pregnancy
Effective Tips for Weight Loss After Pregnancy