Feeding Therapy – How it Helps a Child Overcome Eating Difficulties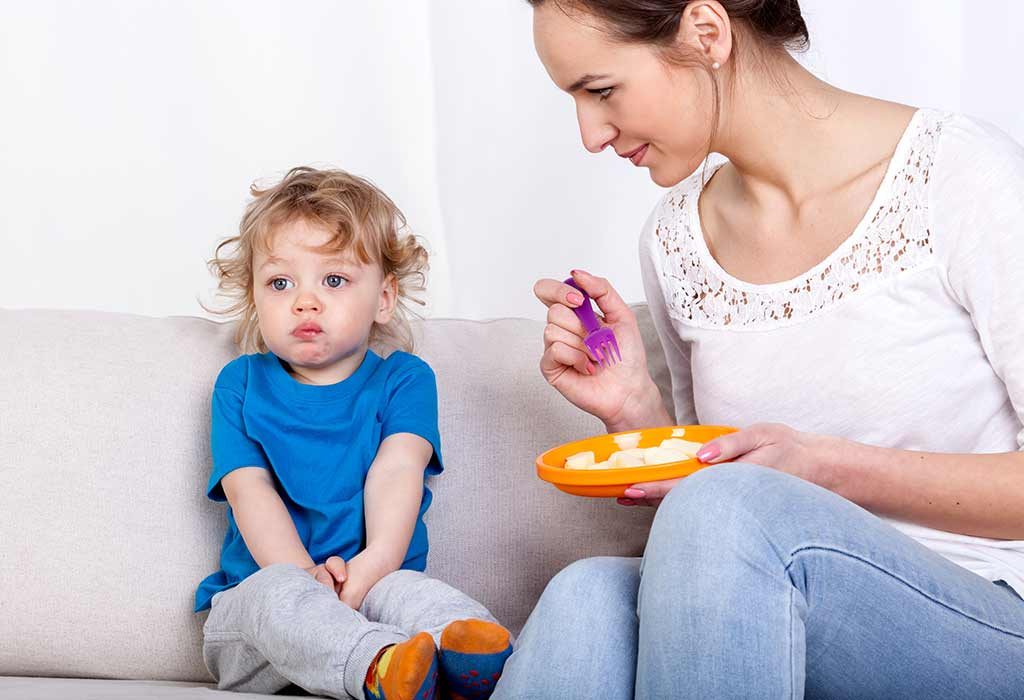 If you're a parent, then you have had a hard time getting your child to eat what's served on his plate, if not daily, then at least on some days. Most children are picky eaters during their growth years and they tend to throw a fit if they don't get food of their liking. While you may want to give in to your child's demands and make crispy and creamy doughnuts or a cheesy pizza, but you know they offer zero nutritional value to your child and can't be given daily! And if you've got a picky eater at hand, you sure are going to worry about him not getting enough nutrients and vitamins through their diet. But, there's something that may work for your little one – it's time to try the feeding therapy!
For many parents, feeding therapy is relatively a new concept and you're going to have doubts regarding the same in your mind, but we're here to put your worries to rest! Read this article to know more about this therapy and how it works!
What Is Feeding Therapy?
Feeding therapy can be termed as occupational therapy or physical therapy that helps a child to eat or eat better. Children who have eating disorders, due to behavioural problems, autism, sensory integration issues, or other undiagnosed issues, are usually suggested feeding therapy. It's quite common to include feeding therapy in the list of occupational therapy services for kids. Understanding a child's feeding difficulties and addressing them at an early stage can be beneficial for their physical growth and future food associations.
Who All Could Benefit From Feeding Therapy?
Food therapy or feeding therapy can prove to be beneficial for children, especially toddlers, who refuse to eat. This therapy can help them meet the basic nutritional requirements. Food therapy may be needed for:
Children who tend to swallow the food as a whole without chewing them properly.
Children who tend to get fussy and irritated during meal times.
Children who cough frequently while being fed.
Children who simply refuse to eat and push the food away.
Children who rarely try to taste new foods.
Children who experience difficulty in swallowing food and also refuse to swallow certain types of foods.
Children who have difficulty in consuming certain texture of food such as solids, purees, or semi-solid food.
Children who struggle to chew and control the food in the mouth.
Children experiencing congestion during or after the feeding session.
Children experiencing frequent vomiting during or after feeding.
Children experiencing difficulty in transitioning from G-tube feedings to oral spoon feedings.
Children who tend to take more time to eat even a minimum quantity of food, for instance, more than 40 minutes.
Children showing negative mealtime behaviour like crying, pulling away, throwing tantrums, etc.
Children with very poor weight gain.
Skills Taught in Feeding Therapy
Feeding therapy does not only mean feeding the kids but also teaching certain skills to children to make their mealtimes fun and nutritious. These skills are taught by the feeding therapist to the children and are determined on the basis of the patient's requirements. Some of the common skills taught include:
1. Food Orientation
Many children need assistance regarding understanding the types of foods they are supposed to eat. This may happen due to certain allergies, illness, development delays and sensory aversions. Food orientation is an important aspect and helps the child to enjoy the meal and eat a well-balanced diet. During the therapy sessions, the therapists work closely with kids and their families to increase the quantity and type of foods the child is willing to eat. The food orientation process is quite beneficial with kids having sensory aversion and limited exposure to the types of food and helps reduce their sensitivity towards the food and their textures.
2. Skills Related to Chewing and Sipping
Sometimes children show aversion towards food as they lack the skills needed to eat or drink. This can happen due to various factors like development delays, allergies, illness, or some other underlying factors. In such cases, the therapists work with the children and teach them the basics of sipping, chewing, sucking and swallowing of the food. The therapy also focuses on enhancing the child's oral strength and range of motion.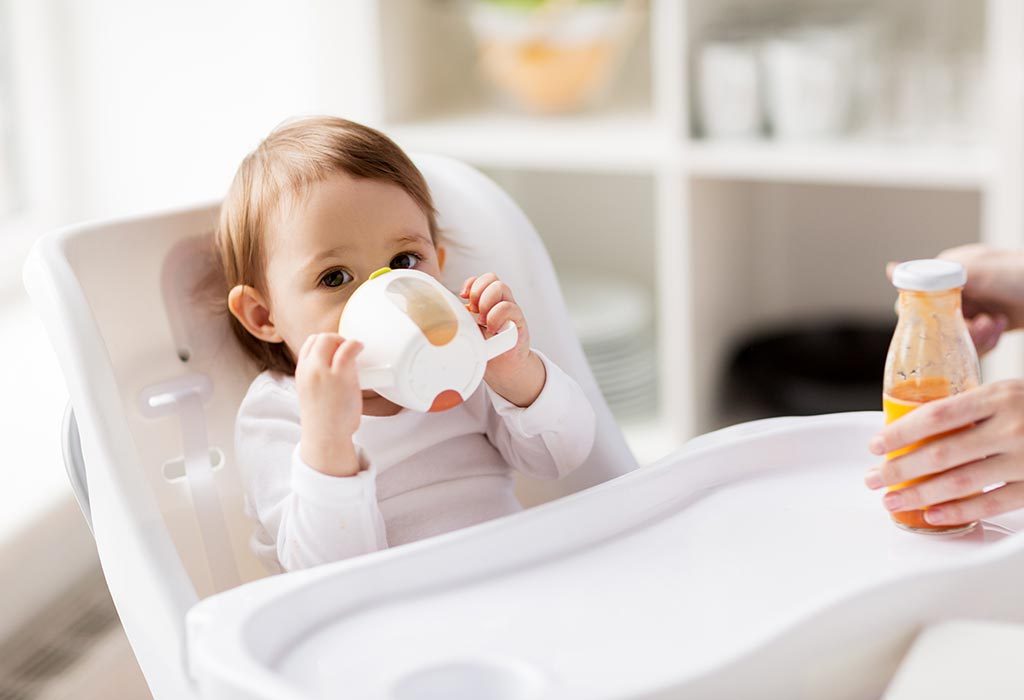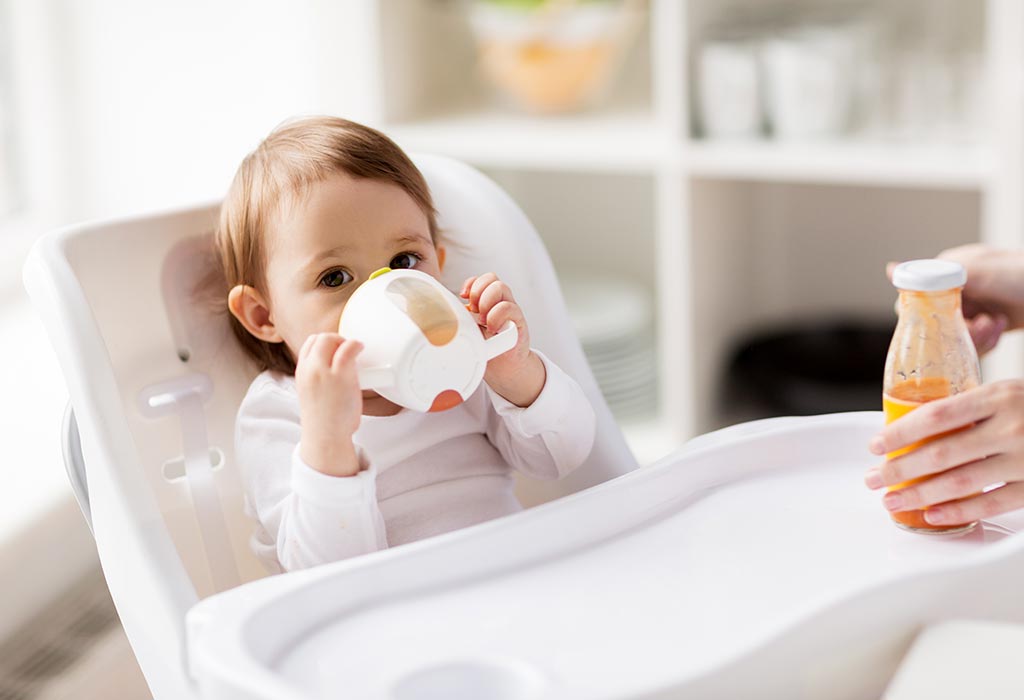 3. Skills to Enhance the Overall Mealtime Experience
Children who come for feeding therapies may harbour negative feelings and aversions towards mealtime and food in particular, which can be due to illness, aversions, reduced oral skills, or allergies. If that is the case, the therapist along with the family works towards creating a positive eating and drinking experience for children. Therapists work closely with parents and families to create positive affirmations with food that will help improve the child's mealtime experience. The child is also taught to independently self-feed by learning how to hold and sip from a cup, use a spoon and fork to eat, etc.
Steps Involved in Food Therapy
Feeding therapy and occupational therapy are a part of sensory processing disorder. The food therapy sessions can be done at the nutritionist clinic, hospital or a rehabilitation centre. With the help of occupational therapy, the therapists determine the likes and dislikes of your child by talking to the parents and families. She/he may ask you to get 2 or 3 food items that your child likes to eat and some items that they don't like while coming for the sessions. And then design a strategy to get the child to eat food without applying force.
Some of the steps and goals involved in food therapy include:
Touching the food.
Looking at the food.
Smelling the food.
Kissing food.
Holding the food.
Licking the food.
Eating food.
Increasing the intake of a variety of solid and liquid foods.
Increasing the intake of the volume of solid or liquid foods.
Enhancing the self-feeding skills.
Decreasing the overall meal durations.
Helping cope up with disruptive mealtime behaviours like crying, screaming, or throwing away food.
Apart from the above steps, the therapists also work with the parents or caretakers and formulate certain strategies for the child. The therapists along with the caretakers work together as a team to encourage the child's progress and make her a better eater or drinker. Some of the roles a therapist may teach the following to the caretakers:
Providing proper feeding strategies and general guidelines that they should follow at all mealtimes at home.
Certain specialised tactics to address the negative behaviour during meal times if any.
To maintain a meticulous food logbook which will keep a track of all the food the child eats and how she reacts while eating them.
To continuously encourage the child to try a new variety of food and introduce interesting recipes during meal times at home.
Parents play an important role in formulating this strategy along with the therapists. The decision regarding which foods need to be introduced or targeted depends upon the family's culture, lifestyle, diet preferences, child's specific nutritional needs, and sensory food texture preferences of the child.
What Approaches Are Followed to Help the Child?
Different therapists adopt different approaches towards feeding therapy, some of which you may find comfortable and others, not so much. Before starting with the therapy sessions you may ask what type of approach will be adopted by the doctor or therapist to help your child. Also, make sure to check the experience level of the therapists before you schedule an appointment. The feeding therapy approaches can be broadly divided into the following two types:
1. Child-directed approach
One of the highly recommended approaches, the child-directed approach is a modern technique and also positive in nature. Parents or caretakers need to actively participate in this type of approach and the primary focus is on the actual cause of the problem, be it sensory or medical. This approach may take a longer time to get the desired results but is quite effective in the long run. One of the commonly adopted feeding therapy technique, the SOS approach to feeding and Ellyn Satter's work also come under this approach.
2. Behavioural Pattern Approach
Behavioural pattern approach is also termed as a traditional approach which most of us are familiar with. This approach uses rewards to encourage kids to try new foods. For instance, the kids may be given a toy or other exciting gifts to take a bite of new food. Then, another toy or sticker to take another bite and so on. Over a period of time, the rewards should be phased out. The behavioural approach is more effective when the kids do not have major feeding issues and only require a short-term approach.
How Long Does Food Therapy Take?
The length and frequency of the feeding therapy depend upon the patient's needs and response level. During the sessions, the therapist will work closely along with the child and parents to ensure that the child gets the right amount of therapy and makes progress without becoming too overwhelmed. Children who respond quickly to the therapy will need comparatively lesser time and those who are slow to respond may require more time and also further specialised approach. The age of the child also matters the length of the therapy, therapy for babies would require more sophisticated approach and a longer time to work out while a therapy designed for older kids might work out faster.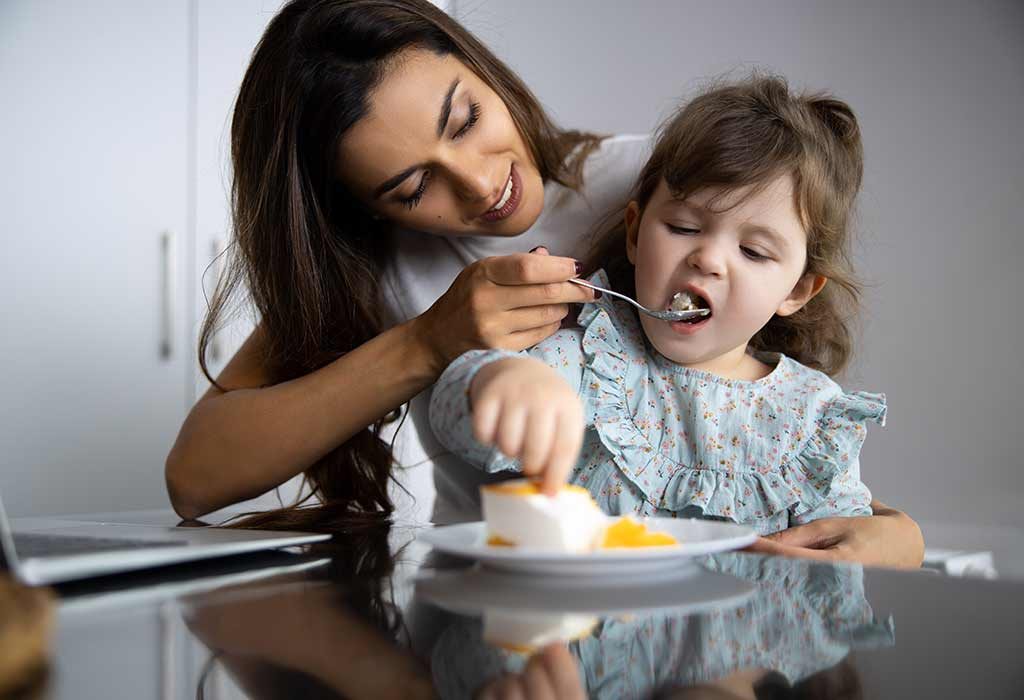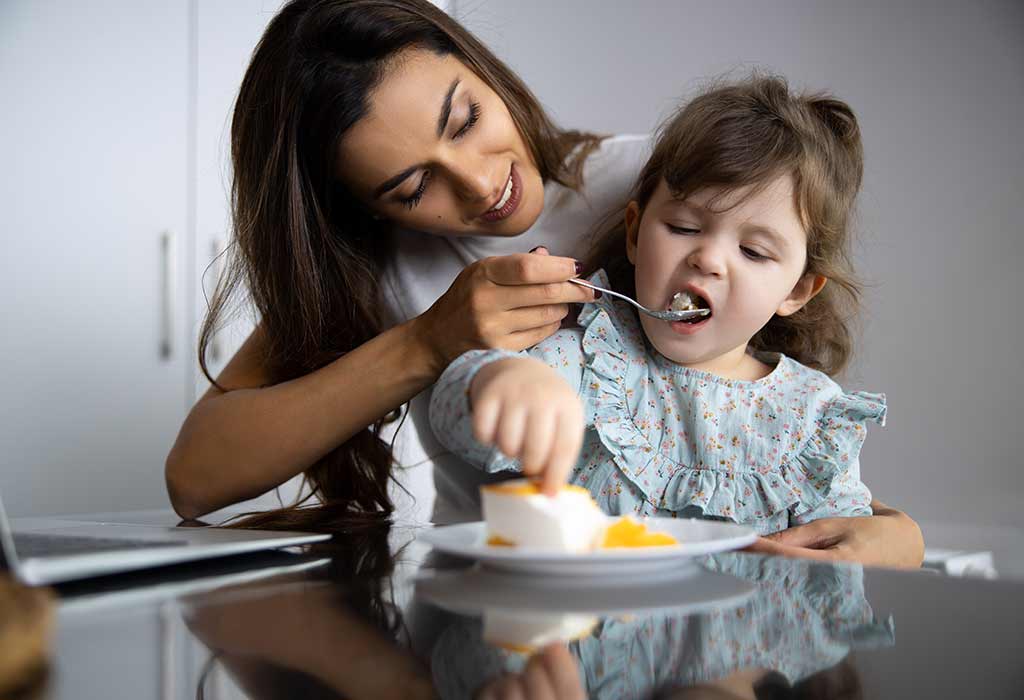 Where to Get Feeding Therapy for Your Child
After reading the above views, by now you must have got a fair idea whether or not you should consider feeding therapy for your child. Before making a decision, it is better to speak to your paediatrician and ask for their opinion, as they would be able to guide you in a better manner. Most likely they will have the best options suitable for your child. However, if after explaining your concern, you don't find a suitable solution, then make sure that you go for a second or third opinion. Also, in many cases, you don't even need a doctor's referral to go ahead with a feeding therapy session. You can simply contact the therapist to discuss your concern and go ahead with the therapy. However, it's always better to keep your doctor in the loop.
Here, are a few suggestions you may try out to get feeding therapy for your child:
1. Doctor's Clinic
A private doctor's clinic may be a small space but also turn out to be a better location. Some private clinics specialise in the feeding therapy sessions that might be just what your child needs.
2. Hospitals
Many children's hospitals offer feeding therapy for kids. You may check with them too!
3. Schools
It's quite rare for schools to offer feeding therapy to kids. But if your child is in a school that is meant for kids with special needs, then feeding therapy will be covered at the school. If your child goes to a regular school, you may ask with the authorities whether they cater to children with special feeding therapy sessions.
4. Early Intervention
In the US, for children under 3 years of age can go for this therapy at home. In some cases, children under 5 years of age can also avail this therapy at home.
For hospitals and clinics, you may check with your health insurance provider regarding what is covered before making any appointments. Once, you get to know what all services are covered, you can find out the feeding therapy centres near your place. Early intervention is completely free in some places and almost free in other places in the US. For that, you need to check with your local authorities. If your child is studying in an approved private school for children with special needs then you may speak with them to design a tailormade therapy session for your kid.
We hope that the information covered in this article gives you a clear picture of paediatric feeding therapy. If you feel that your child is not getting enough nutrition, then you can consider feeding therapy for him. Keep a positive mindset about it and this therapy will work for your child!
Also Read:
How to Develop Right Eating Habits in Kids
Eating Disorders in Kids
Healthy Meal Ideas for Picky Children