Enjoying Your Vacay: Why Having Kids Shouldn't Mean You Stop Travelling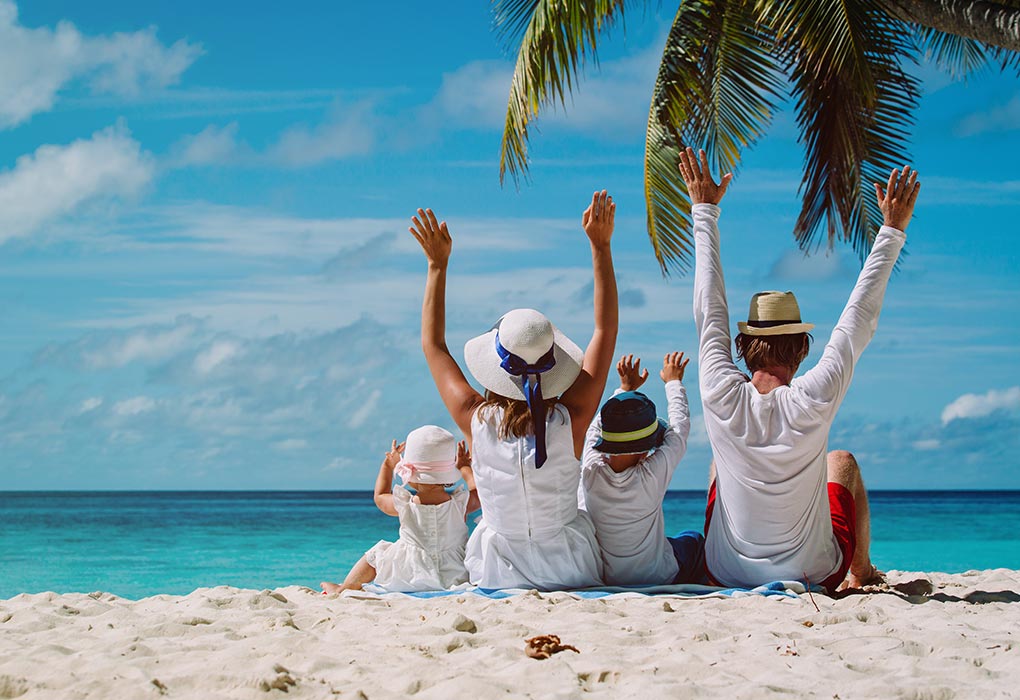 A lot of couples would have been subject to a piece of 'well-meaning' advice when it comes to travel, which is, 'Do it as much as you want before a baby comes along!' The notion that you can resume your globe-trotting lifestyle post having kids is made to seem so ridiculous that this can sometimes seep into the minds of parents, causing them to postpone their dream holidays for quite a while. But one quick scroll through your social media feed today will show you that there are parents from around the world who haven't let the sun go down on their jet-setting days. They're still in on the travelling action, posting amazing candids of their baby squealing with glee at a beach, or all bundled up like a snowball in a country that looks like a winter wonderland. And you can't help but wonder how they're able to satisfy their wanderlust when there is a child to take care of!
10 Unexpected Benefits of Travelling With Babies & Kids
One of the things holding you back from travelling with a child is that you're probably picturing only the negatives – the screaming, the fussiness, the crankiness, falling sick in the middle of nowhere! Yes, all these tend to happen, but if you take good care of the situation, there are so many benefits to reap while travelling with kids. In fact, many parents have discovered the following (unexpected) advantages of travelling with their young children
For one, having a young child with you tends to make the people around you more compassionate (skipping long queues, for example, become a whole lot easier!).
If you're travelling with a young baby (preschooler or younger), you have no school schedule to worry about while planning your trips. Now that's an advantage you can use only till your child starts going to school, so hurry up!
When you're with a young child, you tend to wake up early to tend to his different needs. As much as waking up early on vacations doesn't seem ideal, it does give you a head start to get to tourist attractions before they get incredibly crowded. And isn't sight-seeing one of the main reasons you've even travelled to a new place?
Babies and kids make you slow down, to stop and smell the roses – or to point at a dead flower on the ground. Either way, they make you more receptive to the little things in your new surroundings that you may have missed in a hurry. You get more out of your trip by simply observing things around you, and plenty of fun pictures too!
The communication and connection between you and your child will also increase. Plenty of questions from your little one means plenty of opportunities for you to impart some wisdom and knowledge.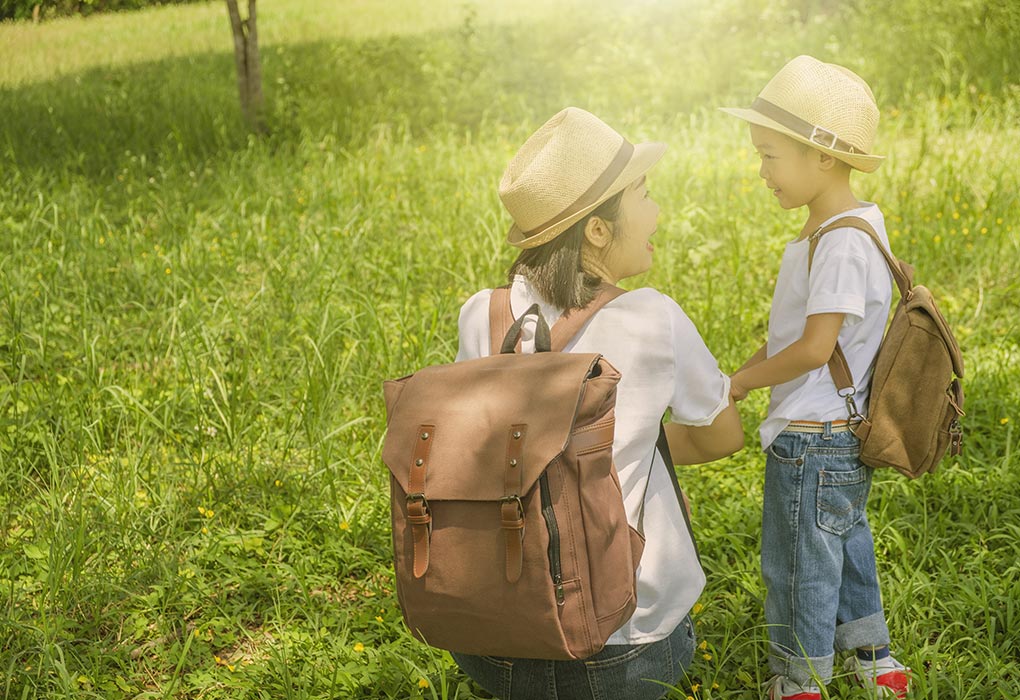 Little children are great ice-breakers in unfamiliar places; their antics and excitement are enough for locals to smile at and strike up a conversation with you.
Your kids aren't the only ones who get to have fun being silly! You can be as childish as you please when you're with your kids and no one's going to give you funny looks. Plus, kids tend to garner loads of free goodies in random places, and freebies never made anyone unhappy! Isn't that what a vacation is all about – letting go and having fun?
Travel is always educational, whether it's for adults or for little children. Exposure to new, unfamiliar cultures, and different types of people can help your child learn how to adjust to new living conditions, to develop tolerance for people different than him, and give him plenty of stories to tell the world one day.
Visiting certain places which aren't economically forward can also teach your child how fortunate he is; whether it's owning different clothes or toys or books, getting to go to school, and or the very fact that he gets to travel far and wide.
The best part of travelling as a family is all the memories you'll be creating with your kids. It helps instil a love for travel in them too, and that's a legacy most parents with wanderlust would love to pass on!
With all these advantages, why would you want to pass up the opportunity to travel with your young kids!
7 Tips While Travelling With Babies & Kids
Okay, there's no sugarcoating it – travelling with a baby isn't a piece of cake at all. Whether it's by road, by train, or by flight, each comes with its own set of challenges. But ample preparation (we're talking strategies, charts, meal plans, a travel essentials checklist, you name it!), and paying heed to the following tips can help you decide on booking that travel ticket ASAP!
1. Let go of your apprehensions.
You're the parent and you know what's best for your child. If you're sure that you'll be able to take on the different challenges that travelling with a child will throw your way, let that thought lead you on and give you confidence. Know that you have a teammate in your partner or other moms who are joining you on the trip, and plan the trip together.
2. Budgeting is of great importance.
If you thought being mindful of finances were important before, multiply that by a whole lot! Having a baby means additional expenses because you have the needs of a tiny human to consider too; unlike in the case of adults, babies don't really know how to adjust to unfamiliar circumstances with ease. This means making room in your budget for baby-travel-friendly products, food, and so on. Plan much in advance; check out the best budget-friendly options in terms of travel gear, clothes, and other aspects for your child. Be prepared to make some sacrifices when it comes to your needs!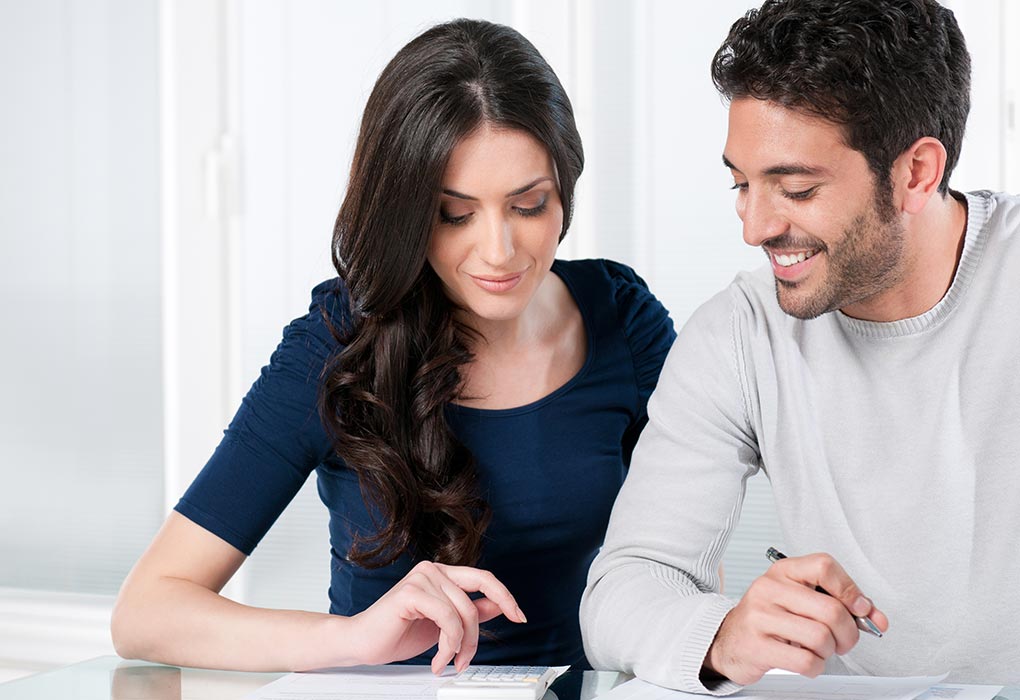 3. Pack right – pack light!
Only carry things that you are absolutely sure you need. Minimalism is key while travelling – between you, your partner and your kid(s), there's bound to be a bunch of things that you'll feel the immense need to take to your destination, only to find out you never once needed to unpack it! Make a very specific to-do list while making, and check if the things you're not carrying can be purchased at your destination at pocket-friendly prices. If yes, that helps strike more stuff off the list, leaving your suitcase light enough to manage (and honestly, lesser things to keep track of!). However, be prepared with a phone or iPad loaded with entertainment to keep your child engaged, snacks and goodies, and stuff like colouring books, crayons, toys, and so on
4. Hold on to your child's medical reports and medicines.
Make sure that you pack medical reports, so that in the case of unexpected health problems, the local doctor has a history to work with. It's also best to be equipped with a set of general medicines that you know your child isn't allergic to or has problems with, in the case a clinic isn't in your vicinity and you need a quick fix.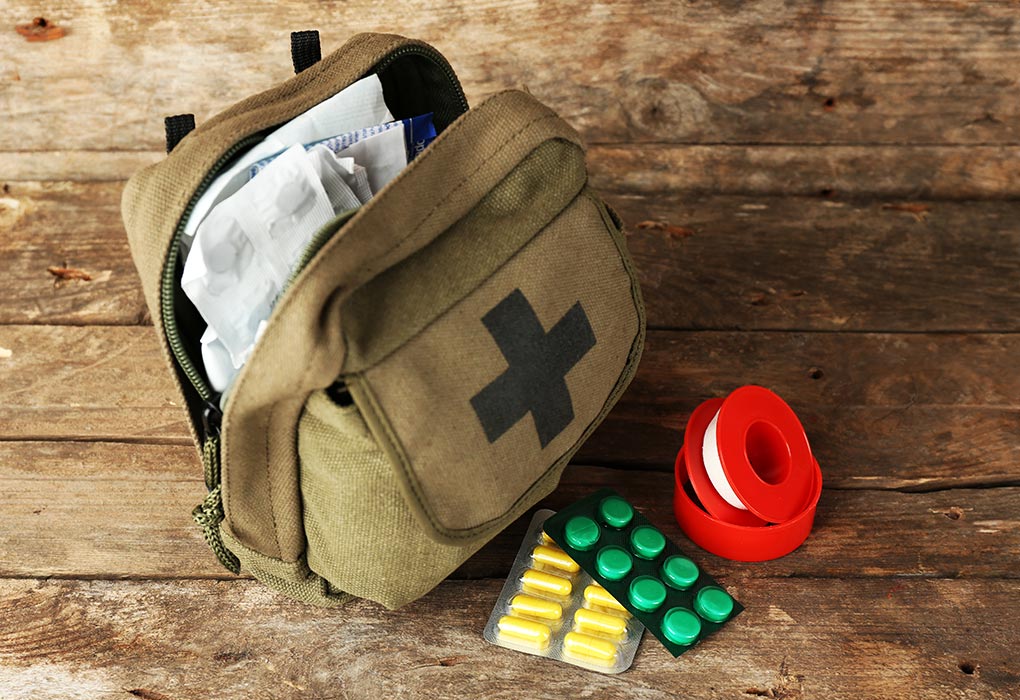 5. Buy that extra seat on the flight.
In the case of flights, a lot of airlines do charge for babies who are younger than 2 years old, although it's usually a fraction of the full price. Do yourself a favour and buy an additional seat for the baby; holding on to your child on your lap for long is not going to be very comfy for both you and the baby. Turbulence is not going to make it easier for you either, so check if you can take along a carrycot or if a bassinet will be provided on the flight.
6. Adjust to time zone changes.
If you're going to be travelling to a country with a different time-zone, it's best to have your child adjust to it as early as possible. Shift your child's bedtime, increasing or decreasing it by 15 minutes or so per day (depending on the time zone you'll be shifting to), in the days leading up to the journey, for a smooth transition. It's best to book flights that coincide with your child's sleep schedule.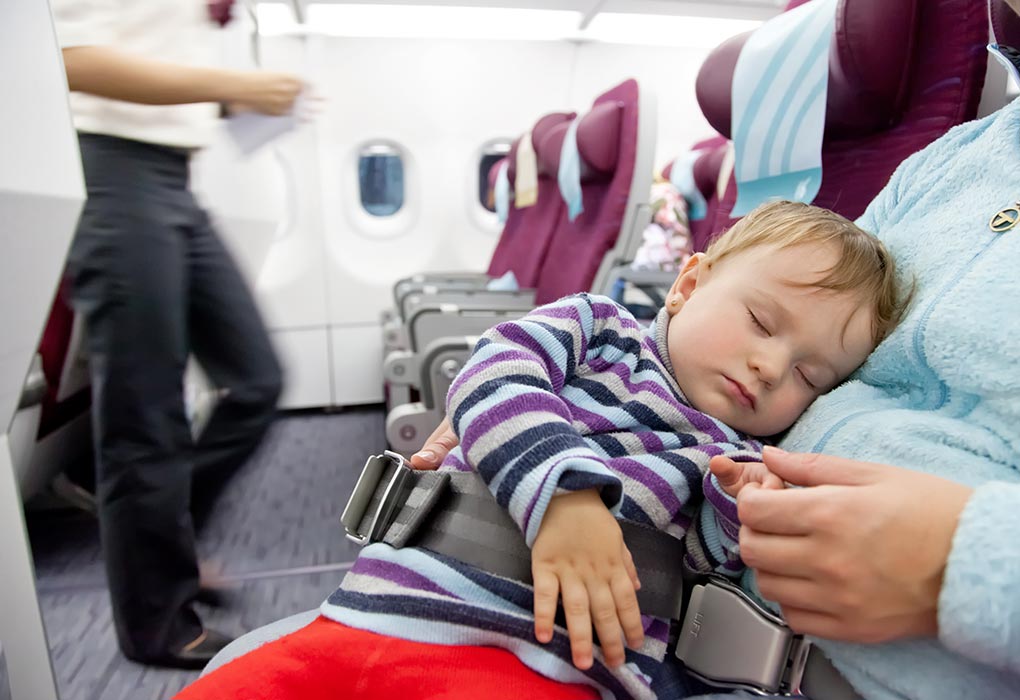 7. Go easy on the rules.
Sometimes, it's important to relax certain rules in order to assure maximum comfort for yourself, your family, and your co-passengers too. You may have a permissible window for screen-time at home, or a limit on how many sweets your child can have in a day. Well, travel can make your child cranky or impatient, and the last thing you want to do is set him off by refusing him an episode of Peppa Pig on the iPad. In such cases, it's okay to let him hold on to the screen for a little while longer, and have a little more candy to satiate his impatience! Try and pack a couple of different options, healthy ones included, so that your child isn't completely fueled by sugar!
It's tough travelling with kids, but then again, what aspect of parenting is supposed to be easy? Don't let a few unpleasant thoughts of inconveniences make you hold off on travelling if you truly love it. Instead, embrace the new adventures that are guaranteed with kids around, and create wonderful memories!
Also Read:
Travelling to Goa with Children
Travelling with Kids in Rainy Season
Best Place to Travel with Your Kids in India