Encouraging Your Toddler To Play With Building Blocks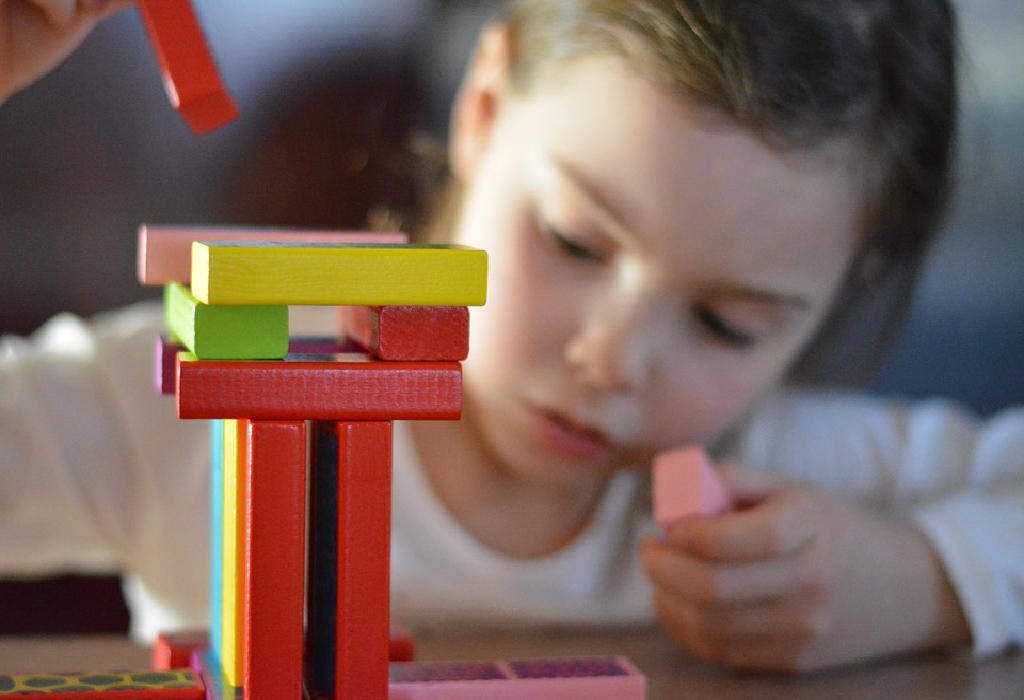 In this Article
There are many benefits of block play in early childhood. Therefore, introduce toddlers to playing with blocks as early as possible. Building blocks help develop the imagination, creativity, problem-solving ability and social skills of toddlers.
As toddlers grow, the way they play also changes. This is the time to help them get more creative and experimental with new toys and games, such as building blocks. Get, set, go! Your little one will love stacking and reinventing designs.
Block Play for Toddlers- A Closer Look
1. Find Age Appropriate Building Blocks
Have a toddler play with building blocks and soon these playthings will become his favourite. Building blocks are made from durable, kid-safe materials like plastic and wood. They are available in vibrant colours and different sizes. You need to invest in blocks that are age appropriate for your toddler. When little ones are first introduced to blocks, they feel them, hold on to them, and carry them around.
2. Child Development:
Block play and child development go hand in hand! Concepts like different sizes, colour matching, and comparison of objects are all learned while playing with building blocks. Once your toddler learns how to stack blocks, she will develop self-confidence and be proud of her success. This stimulates intellectual and physical growth and is an essential inclusion for most development milestones.
3. Things Children Learn Through Block Play
Blocks enhance a child's problem-solving ability, creativity, self-esteem, and the skills to develop new things. These easy-to-use toys help children cooperate and share their toys with others, thus helping them make new friends in the process. Blocks offer many ways for toddlers to express themselves and increase their attention span. Mathematical concepts like symmetry and balance are also strengthened through block play.
4. Let The Stacking Begin!
You can introduce your toddler to blocks as early as 6months of age. Building block activities for children are best introduced as early as possible. Since blocks are versatile and open-ended, kids can let their imagination run wild and turn them into whatever they like. Block play should be set up in an area that is free from other distractions. It should also be big enough to allow children to build sizeable structures they will boast about later.
5. Have Fun
You may like to have your child sort building blocks by colour, size and shape, or play the matching game. Pick out a block and show your tot how to pick another one of the same colour. You can even help her build tunnels for a toy car to go through or construct a house for those cute dolls in the playpen. An all-time favourite block activity is to build the tallest tower and then see the glee on your toddler's face when it is knocked down.
As a parent, you wholeheartedly believe in the value of your kid learning through play. So, the next time you are in a fix over what kind of gift to purchase for your toddler, don't forget that a set of good quality building blocks is totally worth it.
Do share with us the most creative structure that you and your toddler have made with building blocks!