Eating Crab During Pregnancy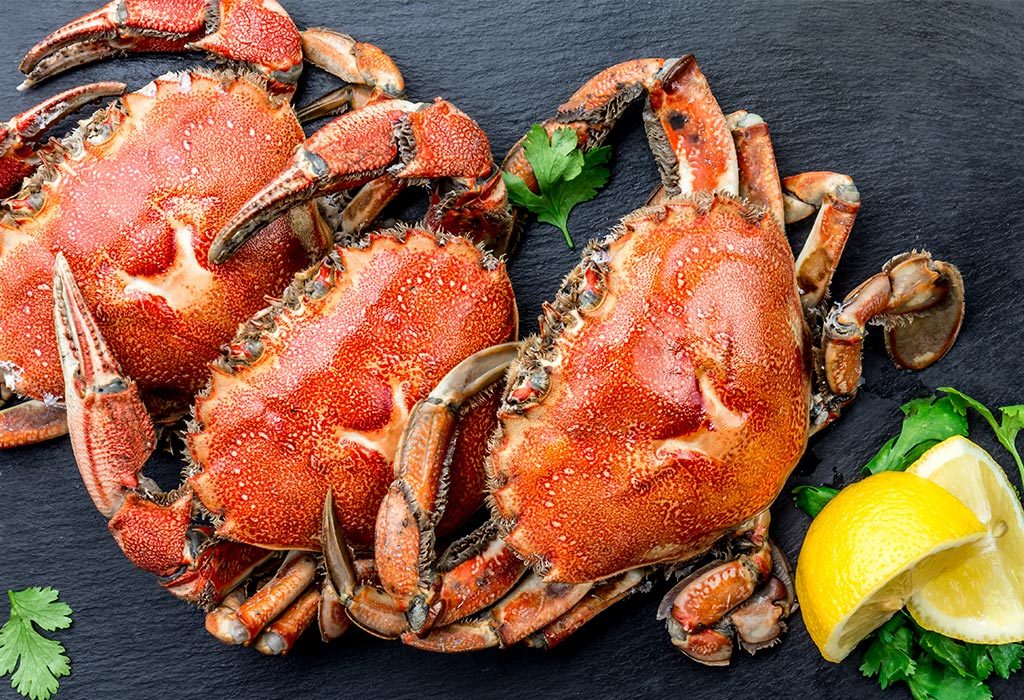 Pregnancy is a delicate period, where you have to eat healthily and also make sure you're not consuming anything that would be harmful to you or your baby. Keeping a balanced diet and ensuring nutrition of every sort for yourself and your baby is on the top of the list of care to be taken along with regular checkups. But with the restrictions and food items that you tend to be aware of, there might be a few that might keep you on the fence. And if you are a seafood enthusiast, you might wonder if eating crab meat while pregnant is a possibility or not. Since crab falls under the shellfish category, 'Can you eat crab while pregnant' is one of the most common questions asked by moms-to-be. Read on to know more about whether you can gorge on your favourite crab in the pregnancy period and what precautions to take, if you can.
Video: Is Eating Crab During Pregnancy Safe?
Is It Safe to Eat Crab While Pregnant?
One of the major reasons why seafood is advised to be avoided during pregnancy, especially during the first trimester is purely the conditions in which the seafood might be acquired. This results in many pollutants and chemicals, including mercury, being present in them. Thankfully, in matters of contamination, crabs tend to fall on the safer side.
As long as the crab is cooked well, consumed in moderate quantities, and the crab has been acquired from a clean place, it is completely fine to eat crab during the first trimester of pregnancy and the rest of the pregnancy as well.
Health Benefits of Eating Crab When Pregnant
If you're a crab enthusiast, rejoice as there are many benefits of consuming crab meat. Some of the health benefits you can get from crab are:
1. Provide Great Nutrition
The constituency of crab is rich in a variety of vitamins and minerals, especially proteins, fatty acids, copper, zinc, calcium, manganese, iron and many others. These are essential to maintaining your health as well as your baby's well-being throughout pregnancy.
2. Improves Mental Health
One of the major constituents of crab is the omega-3 fatty acid. This element plays a vital role in maintaining good mental health and combating symptoms of depression. If you are suffering from similar signs, or have a general stressful or tense mental state, making crab meat a part of your diet would be quite beneficial.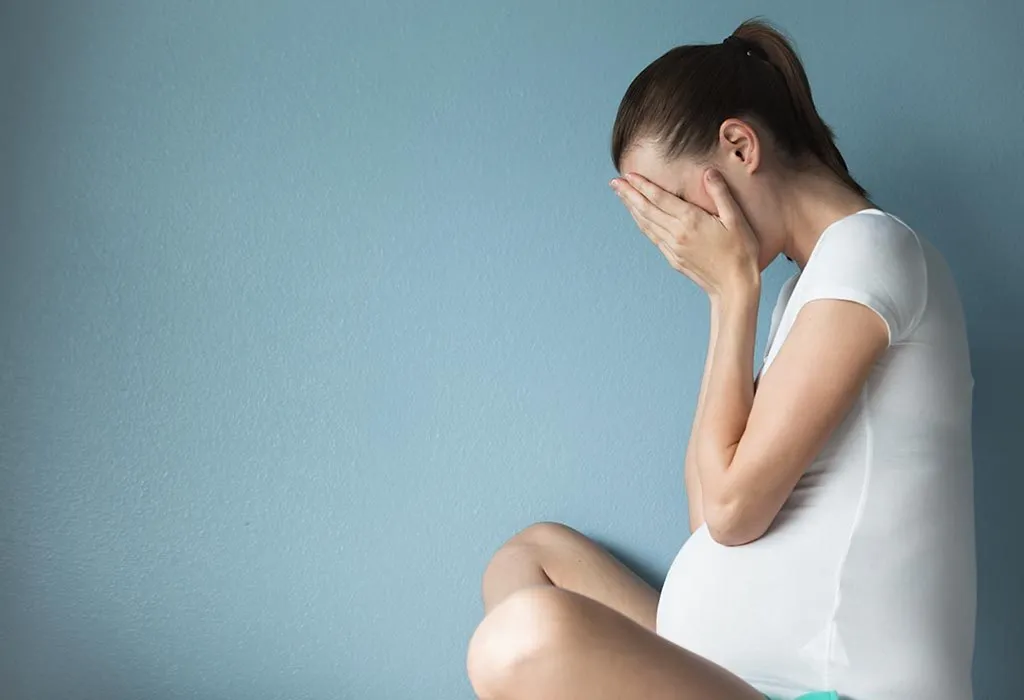 3. A Good Source of Calcium
Calcium content in crab meat is present in a pretty good amount. Calcium helps not only in the development of the baby's bones but also in strengthening the bone structure of the mother as she undergoes physical changes. As for the baby, it goes beyond bones and helps in the development of nerves and ears, too. During lactation, calcium helps maintain a high quality of breast milk for the baby.
4. Presence of Iron
Iron supply in pregnant women is extremely important to be maintained at the right levels. It helps build up the immunity of your body as well as bring up the levels of haemoglobin. Both these effects help in keeping the child healthy and make the delivery better. Crab is a great source of iron which helps achieve all the above.
5. Better Baby Development
Baby development during pregnancy is at a peak, as multiple aspects of the body and the brain are undergoing growth simultaneously. Such situations require a constant need for protein as well as folate. Both of these are present in crabs in pretty good quantities, making them quite essential in building a healthy baby.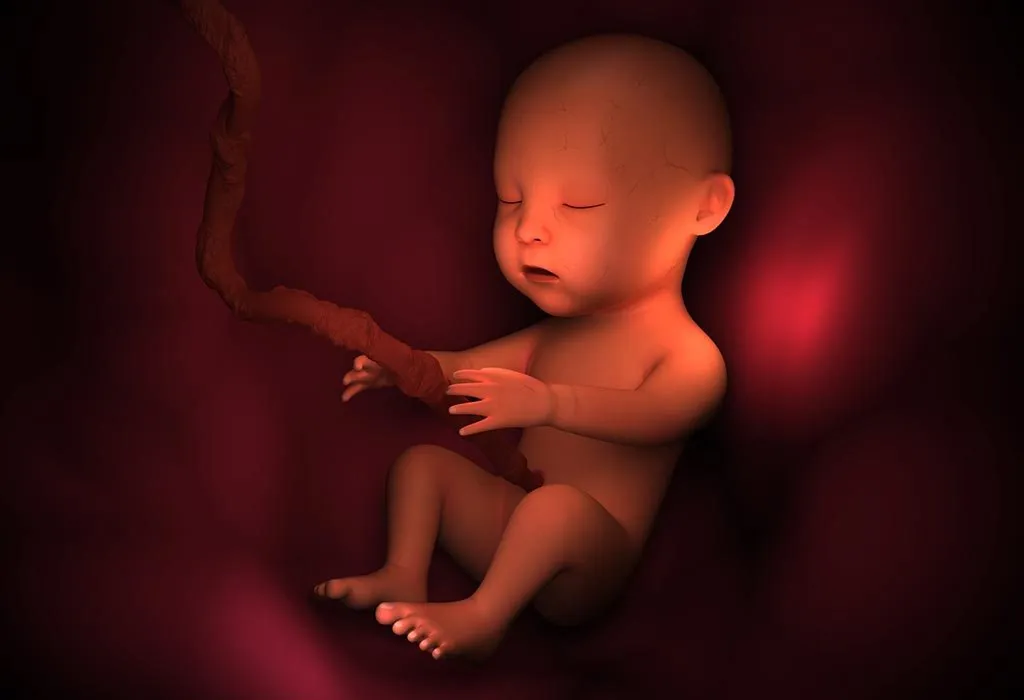 6. Reduce Hypertension Problems
During pregnancy, the stress levels in your body undergo a rise, which also increases blood pressure, leading to symptoms of hypertension. This could be problematic for the child. By eating crab meat, you can let the magnesium present in it be absorbed by the body. Magnesium manages to control hypertension in a spectacular manner.
7. Magnesium Is the Key
Carrying ahead the importance of magnesium, this is one of those core elements that are essential in a human being's growth. Unfortunately, this is also one of those elements that are not produced inherently within the body. A supplementary source of magnesium is highly required to keep all the nerves and muscles in the body functioning at peak capacity. Magnesium also helps in good quality sleep and helps improve overall immunity and hormonal balance of the body.
8. Reduction in Heart Problems
Omega 3 fatty acids are not simply responsible for the brain development of the child. These are required during birth as well, since they reduce fat levels held in the blood, which, if left unchecked, can lead to a massive disaster. The omega-3 also helps in reducing the chances of suffering a stroke.
9. Presence of Folate
Folate is necessary for the baby, but it is highly essential for it to be present in the required quantity to ensure that the neural tube of the baby grows without any defects. It also contains vitamin B9 which can help a lot throughout pregnancy. Although folate is present in various vegetables and fruits, having supplements of the same doesn't harm.
10. No More Anaemia
Vitamin B12 is a constituent that is readily found in crabs. This vitamin plays the most important role, which is helpful in the production of red blood cells. With a simulation of red blood cell growth, anaemia doesn't stay a problem anymore.
Recommended Crab Intake for Pregnant Women
Although the amount of mercury observed in crabs is quite low, that does not mean that consuming crab to your heart's delight on a frequent basis is a possibility. King crabs are the ones with the lowest mercury content, and those can be consumed two times in a week at the most, totalling about 170 gms. For other varieties of crabs such as snow crabs and blue crabs, the recommended quantity is even lower since they have higher mercury content. It is best to avoid them altogether.
Precautions Before Consuming Crabs in Pregnancy
Here are some things you will need to pay attention to if you want to eat crabs while pregnant.
1. King Crabs Always
The quantity of mercury continues to vary across different variants of the crab. In all of those, it has been observed that king crabs seem to have the lowest amount so far. This makes them the safest and one of the most popular choices to be consumed while pregnant. Mercury is extremely harmful to the foetus since it directly affects the development of the brain and the entire nervous system, leading to multiple birth-related defects and behavioural problems.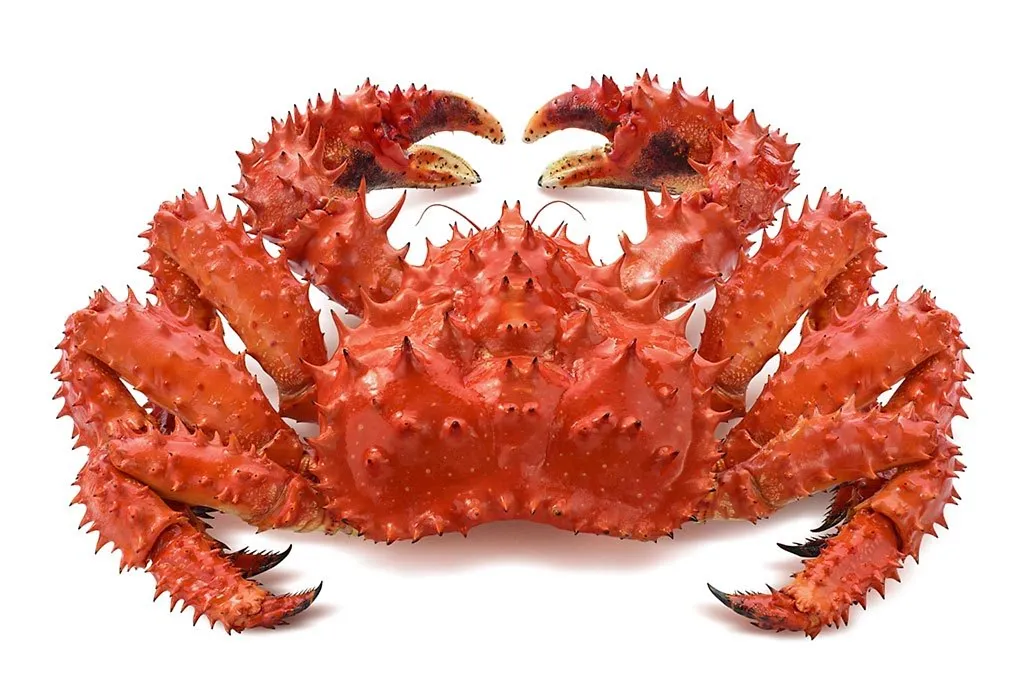 2. Choose the Right Crab
Even with king crabs, the amount of mercury they contain can depend quite a lot on the location where they have been captured. A particular waterbody might be quite polluted, leading to those crabs having a higher content of mercury than others. Crabs that are caught in local water bodies should be avoided.
3. No Raw Meat
There are certain crab dishes that make use of raw crab meat or certain places that can choose to make use of pre-cooked crabs. These are not healthy or beneficial since they could contain a number of microbes or parasites, which make their home in the meat. On consumption, this could cause food poisoning and, if any infection occurs, could even affect the development of the baby. Only completely cooked crabs are permitted.
4. Meat Should Be Properly Cooked
Just as in the case of raw meat, any type of meat that has not been cooked properly in the right manner poses the same amount of risk. The process of cooking is essential since all the heat ends up killing the microbes and parasites, reducing the chances of being infected.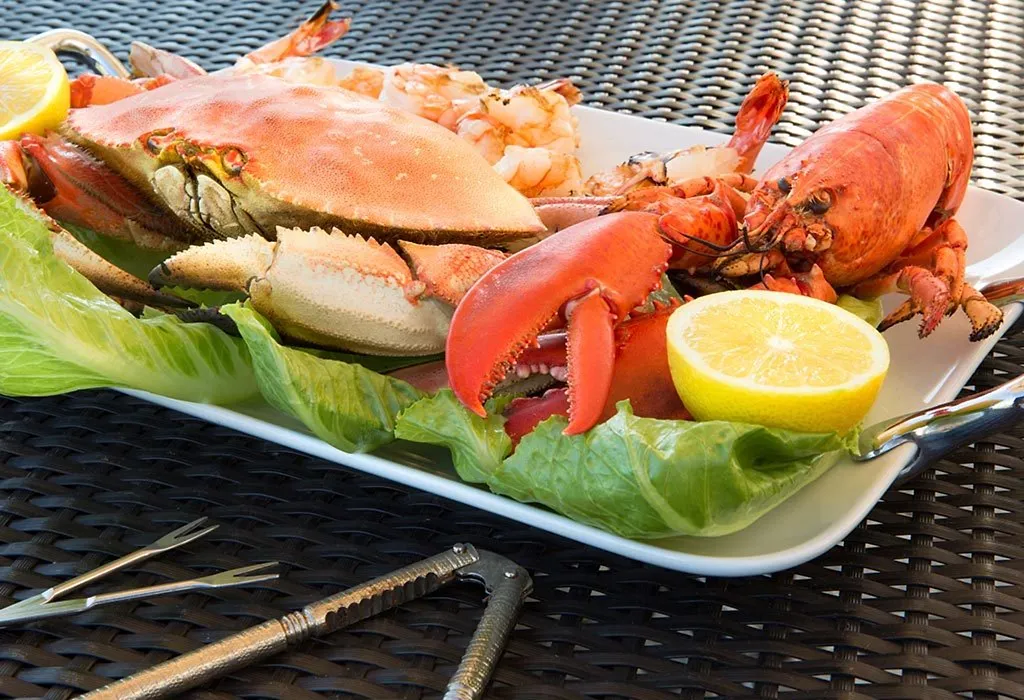 5. No Frozen Meat Either
Frozen items, too, are not a choice when it comes to eating crab meat. The process of preservation and freezing could sometimes cause bacteria to remain dormant in the meat. However, certain studies have shown that canned crabs or crabs that are available in sealed pouches seem to be safe.
6. Hygienic Preparation Methods
As clean and healthy as the crab might be, the preparation techniques and the utensils used to cook it ought to be clean as well. Anything used to handle raw crabs should not be used later on without washing properly. Any crab meat that remains should be frozen in an airtight box. If the crab has been left outside for more than a few hours, throw it away.
Is Having Snow Crab Legs Safe During Pregnancy?
Trying to reach a compromise of sorts, you might be wondering if it would be fine to eat snow crab legs instead. As a matter of fact, the legs of the snow crab do not hold enough quantity of fat, but what they do hold is enough to suffice the daily needs of the human body. On the other hand, the legs are known to have high quantities of sodium. This, if consumed beyond normal amounts, could damage the body.
The best way to ensure eating snow crab legs is by cooking them thoroughly either by incessant steaming, boiling, frying or by using a barbeque. Do not consume them raw or half-cooked in any condition. Similarly, moderation is important without gorging voraciously until your belly is full.
Easy-to-Cook Crab Recipes That Are Good for Pregnancy
These simple crab recipes can make cooking crabs a breeze.
1. Crab Cakes
Consuming crab cakes while pregnant is a wonderful way to relish your favourite dish.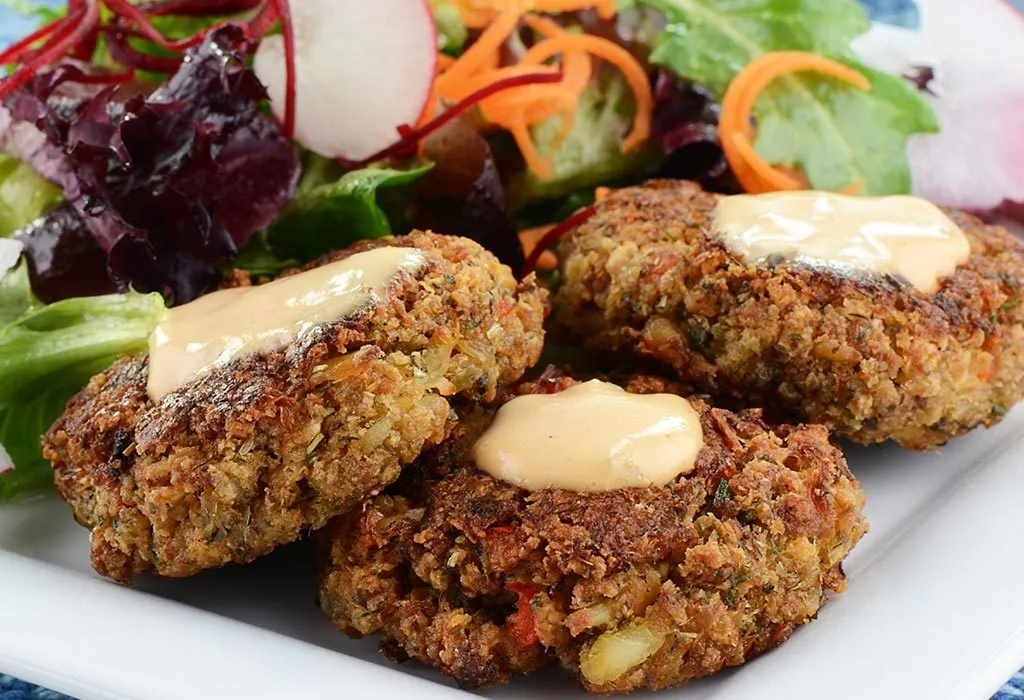 What You Will Require
Dried breadcrumbs
Canola oil
Crabmeat that is drained and flaked
Onion powder
Dry mustard
Different seasonings
Worcestershire sauce
Lime juice that has been squeezed fresh
Mayonnaise
Egg whites
Hot pepper sauce
Coriander
Green onions that have been thinly sliced
Red bell pepper that is deseeded and diced
Green bell pepper that is deseeded and diced
How to Make It
Take a bowl and add the crabmeat to it. Mix that with green and red bell peppers, sliced green onions and coriander together. Follow it up with the egg whites, a dollop of mayonnaise, fresh lime juice, sauce and mustard. Mix it all together well.
Add some seasoning to it along with the dry mustard powder and toss it together. Add some onion powder as well and mix it in such a way that it is all covered together.
Take a large plate and layer it with the breadcrumbs. Place a crab cake in it and roll it to cover it completely with breadcrumbs. Repeat for all the cakes.
Take a pan, add oil to it, and fry the cakes. This will give them a crunchy feel.
Take out the cakes and place them on paper to drain the oil.
These delicious crab cakes are ready to be devoured.
2. Chicken Breast With a Stuffing of Crab Meat
A delectable way to make chicken taste even better than before. With a crab stuffing, that is!
What You Will Require
Chicken breasts, boneless and skinless
Fresh crab meat
Soft cream cheese
Minced onion
Vegetable oil
Butter
Breadcrumbs
Beaten eggs
Flour
Lemon pepper
Minced garlic
Coriander
Salt and pepper
How to Make It
Take a large bowl and add cheese to it. Follow it up with onion, coriander, garlic and lemon pepper. Mix it all well and add crab meat to it while mixing it again.
Place this mix in the fridge for a couple of hours.
Make horizontal cuts in the middle of the chicken breasts with a knife, so as to create a space to stuff the filling. Bring out the stuffing from the fridge and fill the breasts with it.
Take a large plate and layer it with breadcrumbs. Take another plate and layer it with flour. Take yet another plate and place the eggs in it.
In this order, dip the chicken breast in eggs, then in the flour and finally in the breadcrumbs. Let it roll on each plate so that every layer covers every side of the chicken properly.
Take a pan and add butter and oil to it. Heat it and add the breast pieces one by one. Let it turn golden brown on each side, which should happen within ten minutes or so, per side.
Remove the pieces and place them on a paper towel to drain the oil. Serve!
3. Crab and Avocado Salad
An easy recipe which you can whip up in no time!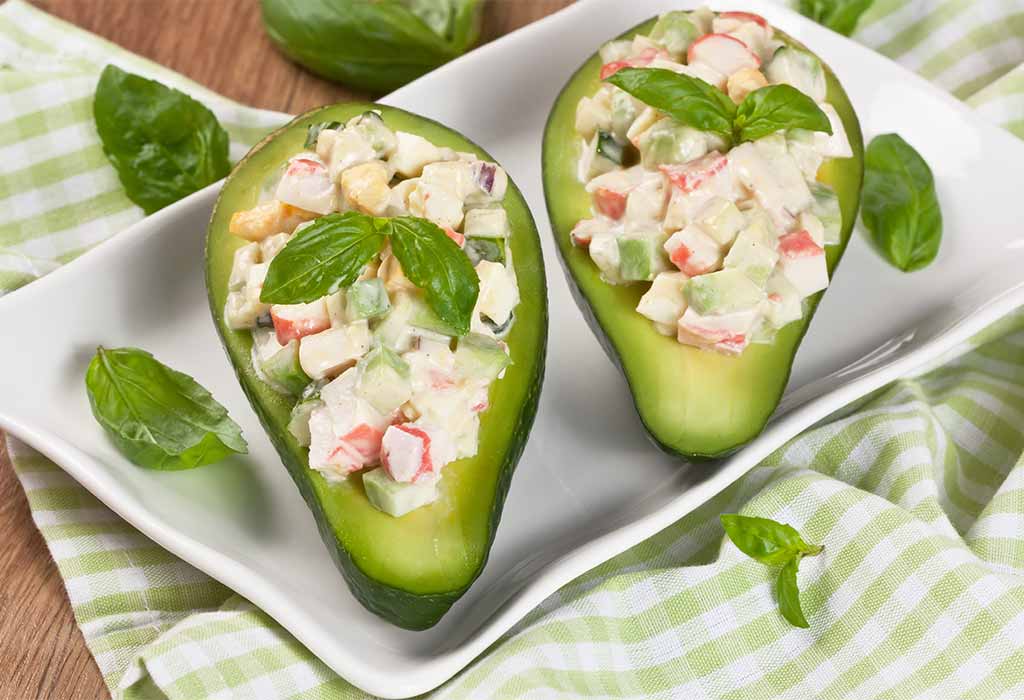 What You Will Require
1 cup cooked crab meat
1/2 cup chopped cilantro
1 tbsp lime juice
2 diced avocado
1 small diced red onion
1/2 tsp pepper
Olive oil for the salad dressing
Salt as required
How to Make It
Take a large mixing bowl and add the crab meat, avocado, and red onion.
Add the salt and pepper and mix well.
Sprinkle the chopped cilantro and drizzle the olive oil.
Serve on toast or greens
4. Crab Soup
Perfect for the days when you feel like having something light. A warm bowl of delicious crab soup.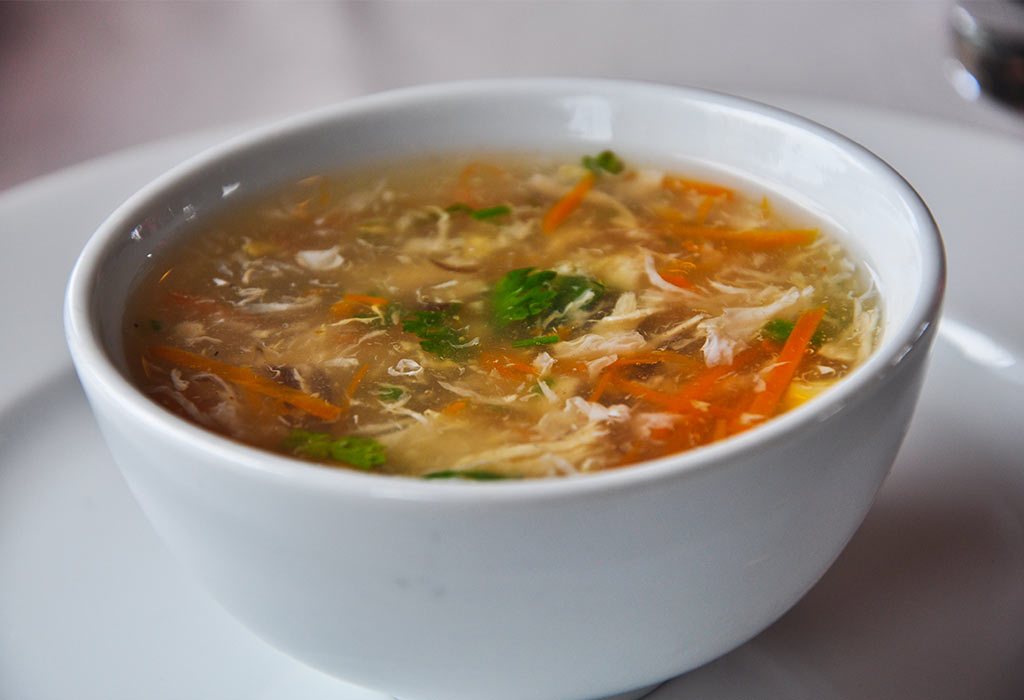 What You Will Require
1 cup cooked crab meat
1/2 cup chopped onions
2 sprigs of celery (chopped)
1 tsp finely chopped garlic
2 tbsp olive oil
1/2 cup chopped carrots
2 cups chicken broth
1/2 tsp pepper
1 tsp thyme leaves
2 bay leaves
Salt as required
How to Make It
Begin by sauteeing the garlic and onions in the olive oil.
Once the onions, turn soft, add the carrots, canned tomatoes, and celery.
Add the chicken broth and spices, and let it simmer for 20 minutes.
Add the crabmeat and cook for 5 minutes.
You can serve it with freshly chopped parsley.
FAQs
1. Can I Consume Crab Soup While Pregnant?
Yes. As long as the crab in the soup is thoroughly cooked, it is perfectly safe to consume crab soup.
2. Which Seafoods Can I Eat in Pregnancy?
Seafoods that are high in Omega-3 fatty acids and low in mercury are safe to eat during pregnancy. Some examples of these would be anchovies, salmon, sardines, Pacific mackerel, herring, and freshwater trout.
If you feel like eating crab legs while pregnant, go for it! Crabmeat is not only delicious for seafood enthusiasts but is pretty much one of the nutritious ones as well. The omega-3 quantity in itself provides quite a boost for your baby's brain development. Making the recipes in the right manner and keeping everything in moderation can help you enjoy your favourite food item and, possibly, allow your kid to develop a fascination for it, too.
References/Resources:
1. Advice about Eating Fish For Those Who Might Become or Are Pregnant or Breastfeeding and Children Ages 1 – 11 Years; U.S. Food & Drug Administration; https://www.fda.gov/food/consumers/advice-about-eating-fish
2. Pregnancy and fish: What's safe to eat?; Mayo Clinic; https://www.mayoclinic.org/healthy-lifestyle/pregnancy-week-by-week/in-depth/pregnancy-and-fish/art-20044185
3. Pregnancy: Staying Healthy and Safe; U.S. Department of Health & Human Services; https://www.womenshealth.gov/pregnancy/youre-pregnant-now-what/staying-healthy-and-safe
4. Jouanne. M, Oddoux. S, Noël. A, et al.; Nutrient Requirements during Pregnancy and Lactation; PubMed Central; https://www.ncbi.nlm.nih.gov/pmc/articles/PMC7926714/; February 2021
5. People at Risk: Pregnant Women; FoodSafety.gov; https://www.foodsafety.gov/people-at-risk/pregnant-women
6. Eat Fish, Choose Wisely; Food & Drug Administration; https://www.nyc.gov/assets/doh/downloads/pdf/edp/mercury_brochure.pdf
7. Update on Seafood Consumption During Pregnancy; The American College of Obstetricians & Gynecologists; https://www.acog.org/clinical/clinical-guidance/practice-advisory/articles/2017/01/update-on-seafood-consumption-during-pregnancy; January 2017
8. Hibbeln. J, Spiller. P, Brenna. J, et al.; Relationships between seafood consumption during pregnancy and childhood and neurocognitive development: two systematic reviews; PubMed Central; https://www.ncbi.nlm.nih.gov/pmc/articles/PMC6924512/; October 2019
Also Read:
Consuming Tuna in Pregnancy
Can you eat Shrimps during Pregnancy
Health Benefits of Prawns while Pregnant