Developing and Improving Drawing Skills in Toddlers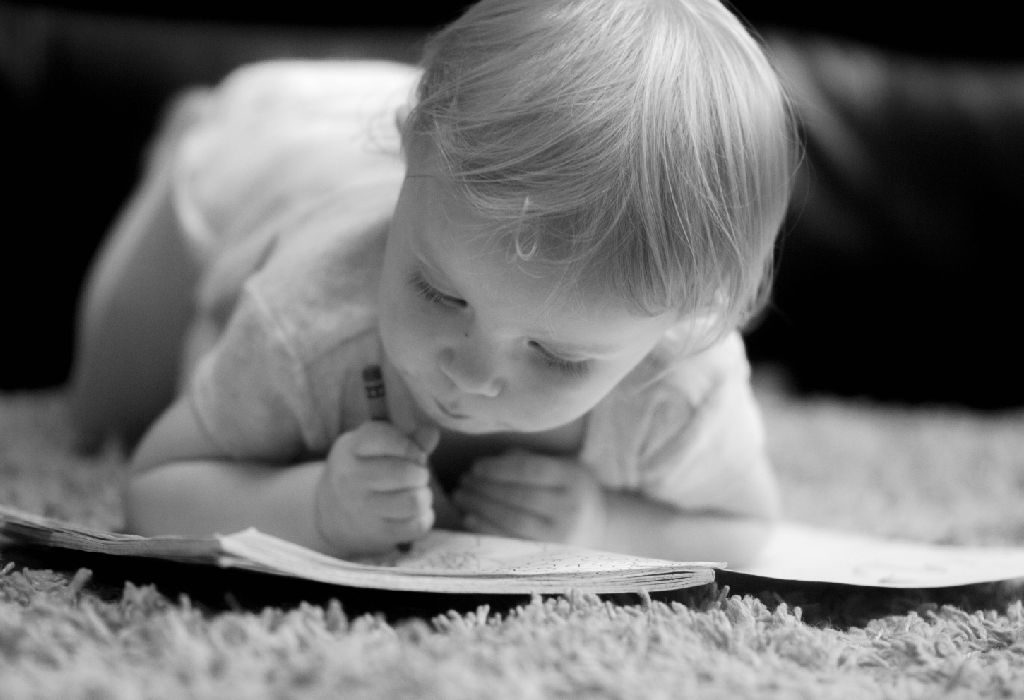 In this Article
Toddler drawing milestones are attained gradually and in their own good time. An 18-months-old is no Picasso and has to go through many development stages to draw something that depicts a meaning. Here, we look at different skills that have to be fine-tuned to gain better lines
During their first year, toddlers use their hands to dig at things, throw stuff, or simply put into their mouths. They seldom draw something that you'll be able to comprehend. For your toddler to hold the pencil well and draw straight lines, there are a number of mobility skills that have to be developed. So, relax. Your kid will also learn to make straight lines, but all in due course.
Developing Drawing Skills in Toddlers- Things to Remember
1. Line Drawing Skills in 18-Months-old will Take Time to Develop
For young hands to colour, draw, or write they need to be supported by different skills. These skills include and are not limited to right and left discrimination, formation of a pincer grasp, in-hand manipulation and hand-eye coordination. As fine motor strength and small muscle play start setting in, toddlers will find it easier to make better formed lines and shapes.
2. The Palmer Grasp Helps Them Move from Cute Scribbles to Sensible Drawings
Toddler drawing milestones are triggered off with a palmer grasp that allows for the holding of crayons by their thumb, quite close to the tip's opposite end. Then, these drawing skills start improving and the learning process starts taking pace. With proper instructions, 2-year-olds do not find any difficulty in making vertical lines and circles. As hand functions improve, they adapt the right grip and elbow moves to draw or scribble.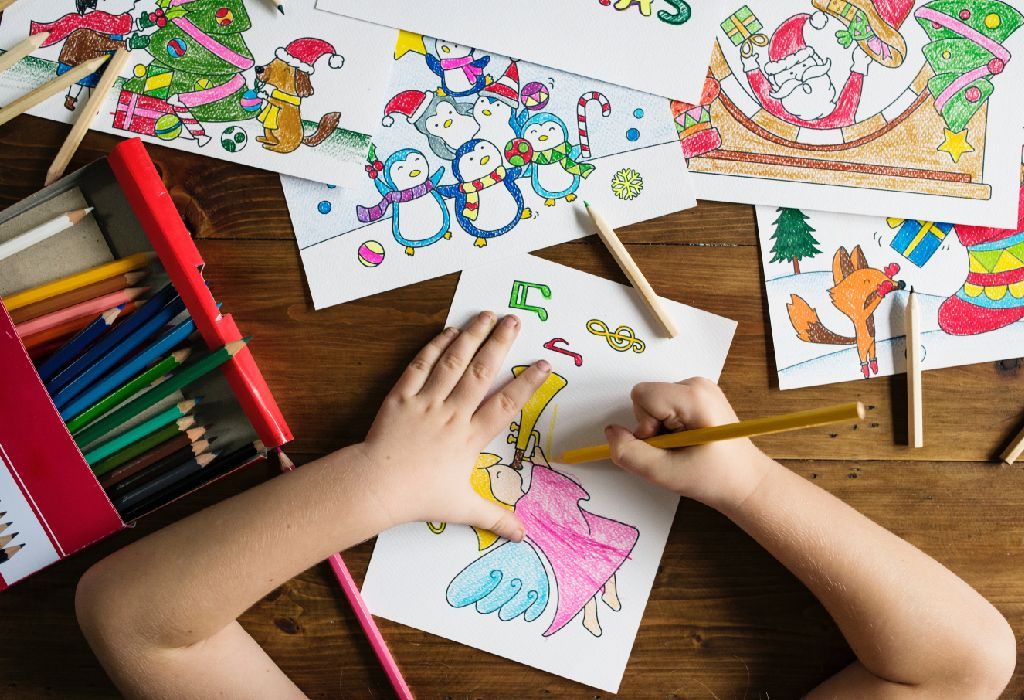 3. Child Line Drawing Can be Different
While drawing helps kids learn the tricks of the trade, you'll probably miss the mature tripod grip that's so essential for colouring and drawing. That's not the case with the finger, hand and wrist movements of a four-year-old. With age, the drawing skills of toddlers do improve largely and they start drawing circles, rectangles, squares, or lines that are a few centimetres apart.
4. Drawing for Toddlers is All About Hand Control
Be at home or at toddler art classes, budding artists can be taught the right line making skills with a bit of patience and elementary sketching modes. A few zigzags, circles and crossed lines are enough to get them moving to the next stage of this development milestone.
Teaching Toddlers to Draw Before teaching him to draw shapes or figures, instruct your little artist to hold the pencil or crayon the right way. Once you figure out how to teach your toddler to draw a line, you'll find him making vertical and horizontal lines, circles, crosses, and so forth. Soon enough, he would start picking up crayons for colouring simple outlined pictures. Bring home bright crayons and marker pencils before moving on to other ways of filling their palette.
How did your child learn to draw? What activities did you involve your kid in?Share your trials and happy moments with us.