Teaching Kids to Name Board Book Pictures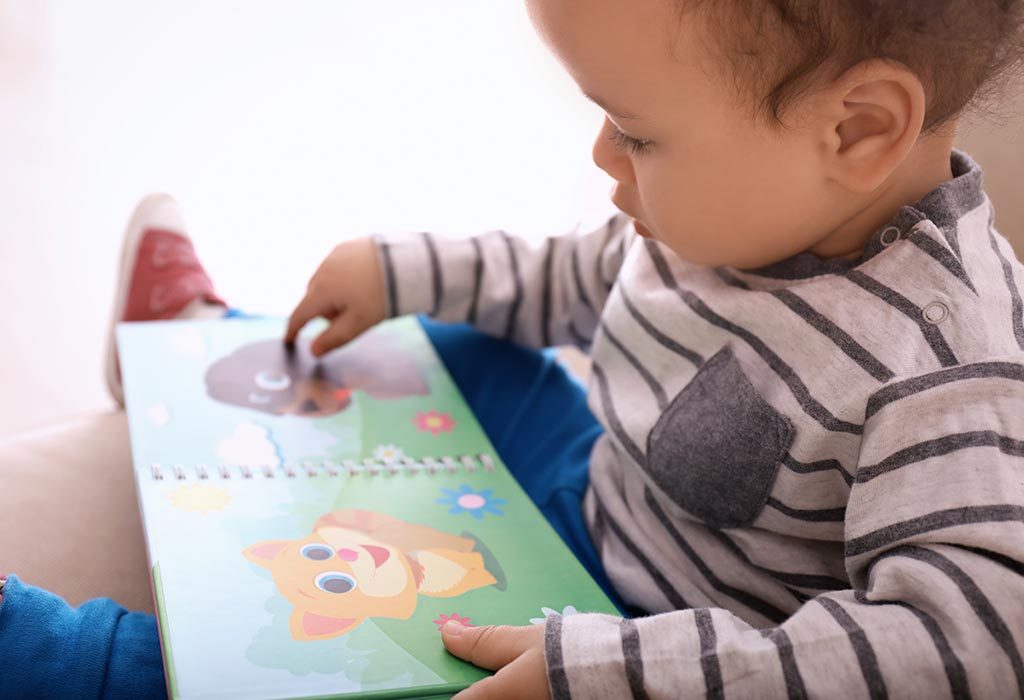 If you're wondering how to teach toddlers to name board book pictures, rest easy as it's not very difficult. All you have to do is choose books that resonate with your child, sit down with him, read, and encourage him to name what he sees.
Kids who receive active exposure to language have a much better social and educational advantage over their peer group. And of course, there are few good ways to expose them to language than through books. Reading to toddlers sets the foundation for independent reading as they grow up. However, even though it sounds pretty easy, reading problems can be challenging to fix for parents particularly when kids enter elementary school. Fortunately, most reading problems can be prevented if exposure to reading begins from toddlerhood itself.
Tips for Teaching Toddlers to Read Board Book Pictures
There are many simple and fun tips that can help you teach your kids to name board book pictures. Let's have a look at a few:
Teach your child to understand that words are composed of smaller sounds. This learning is known as phonemic awareness. It will not only make him better aware of complex words, but will also add to his vocabulary.
One of the key aspects of teaching children board book pictures lies in observation. You need to observe the pattern of your child's reading habits. If he likes a page that features plenty of cars, bookmark it so you can make him read it every day. If he prefers a page of animals, bookmark that too and return to it often.
Which Board Books to Buy for Your Toddler?
Board books for babies and toddlers are easily available in stores. However, you should choose them according to what your toddler will like to read. We've listed some of the 5 best board books for your toddler:
1. How Big is a Pig
This book by Claire Beaton is a top favourite. It includes beautiful felt illustrations that kids love to touch and look at. It introduces them to animal names, adjectives and more.
2. Moo Baa La La La
This book by Sandra Boynton is great for a laugh. The comical facial expressions of animals will always crack your toddler up and make learning fun.
3. The Very Lonely Firefly
Authored by Eric Carle, the board book is a wonderful tale of belonging and features artwork that's attractive and appealing. It also has flashing lights at the end of it!
4. Clap Your Hands
Lorinda Bryan Cauley's rhythmic rhyming book will encourage your toddler to move around like the characters.
5. Where is My Baby's Pumpkin
This book by Karen Kat is a lift-the-flap book. Kids enjoy looking at the pictures and spotting and naming objects.
The simple act of reading to your toddler as often as possible is one of the best ways to help him learn to love books and learning. The use of games, flashcards and board books can make the experience even more enjoyable. Take the time to learn what your child's interests are before you set out to buy board books and similar aids.