Dalia for Babies – Health Benefits and Recipes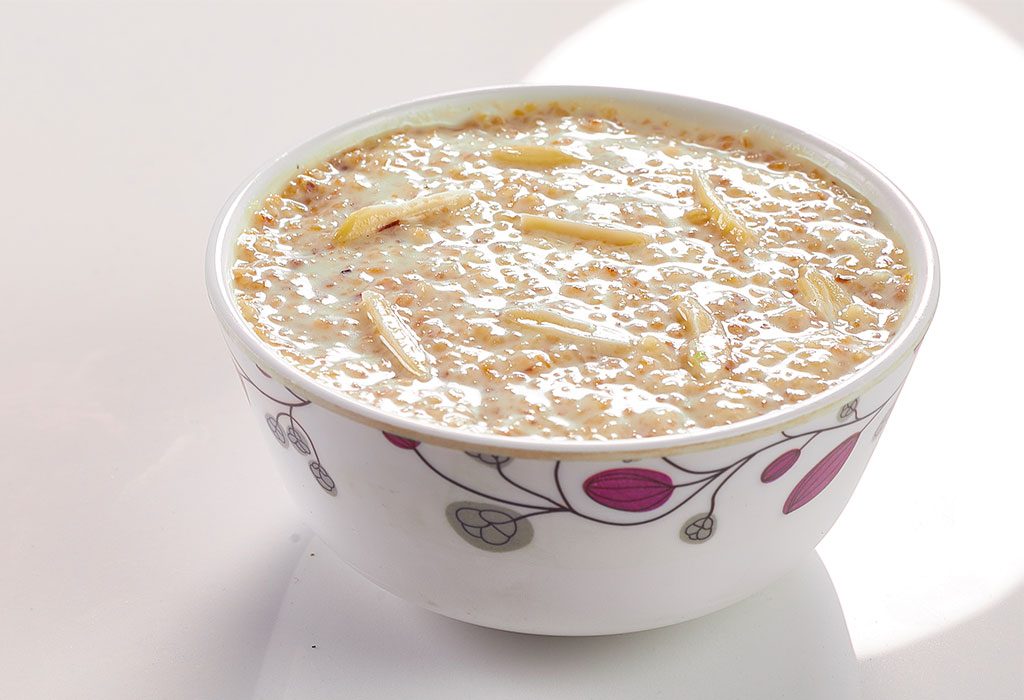 We all devoured dalia in our childhood and most of us still enjoy eating it. Whether we make sweet dalia or spicy, it tastes delicious. And the best part that it is healthy for babies and young kids too. But if you are a new parent, you will wonder whether or not you can give it to your munchkin. The answer is yes, you can. In fact, there are enough and more dalia recipes that you can try to include this wholesome grain in your little one's diet.
Video: Dalia for Babies – Health Benefits and Recipes
What Is Dalia?
Dalia is simply broken wheat or cracked wheat. It can be made from different grains such as barley, wheat, or corn. But in many Indian states, it is made from wheat and in a variety of ways. For adults and kids, you can make thick dalia; however, when making it for your baby make sure the consistency of dalia is thin. If you are just getting your baby started on solids, thin dalia will be easier to swallow and digest.
When Can You Start Giving Dalia to Infants?
One of the primary reasons parents are eager to give dalia to their babies is that it is filling. It is very nutritious and provides a lot of energy to babies. It also stimulates the digestion system. This is why many parents start giving dalia to their babies by the time they turn 7–8 months of age. However, the best time to introduce dalia in your baby's diet would be when he is between 10 and 12 months of age. By this time, your little one will be able to digest solids and reap the maximum benefits from it.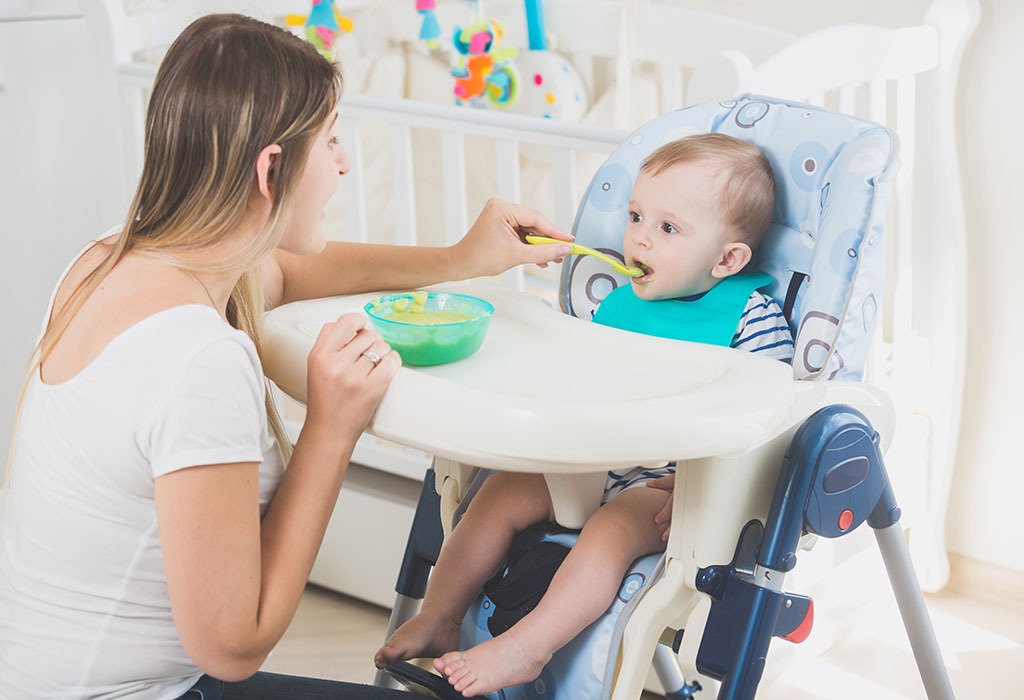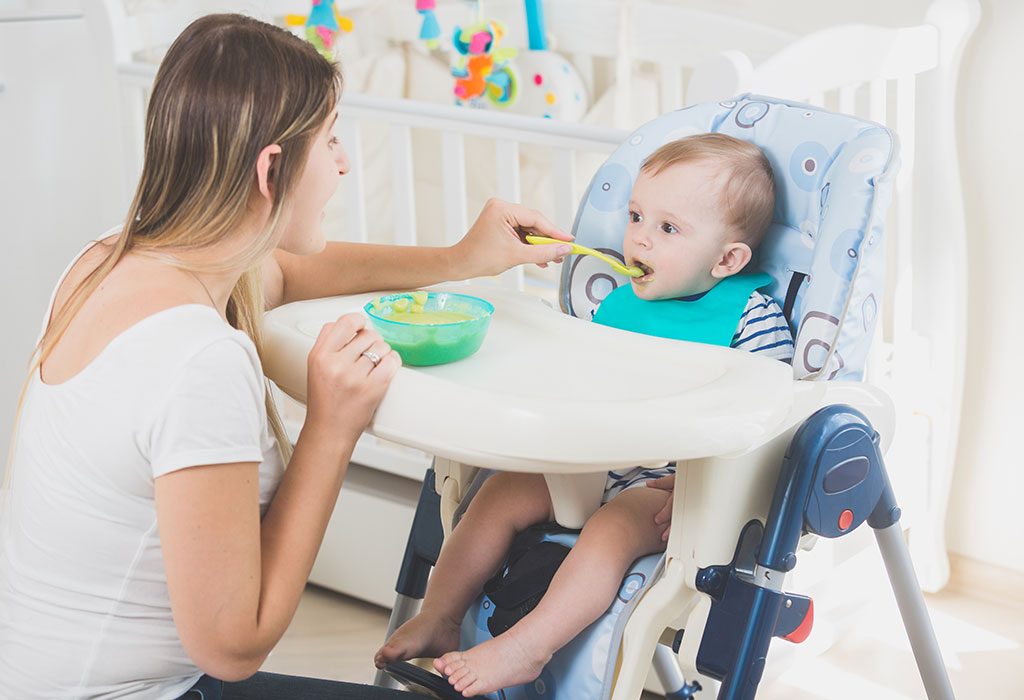 Health Benefits of Broken Wheat for Babies
When starting off the baby on solids, make sure you start off with foods that offer a variety of health benefits which a child might not have otherwise received from breast milk. Dalia provides some of the most important benefits in this regard.
One of the major benefits of dalia is that it helps increase the appetite of babies. While breastfeeding your baby, you can start off with dalia helps keep the child full and is in a way, a better option than rice or flour-based preparations.
Broken wheat is a good source of minerals, primarily phosphorus, magnesium, and iron. All of these are extremely vital in the development of the child, both physical as well as mental, and provide the support to be a healthy individual.
The process of breaking whole wheat releases specific compounds and substances that are rich in fibre content and various nutrients as well. These can provide the necessary strength to the developing digestive system and improve the metabolism too.
Healthy Dalia Recipes for Babies
There are a lot of recipes that you can make with dalia. We've put together some of the healthiest and tastiest dalia recipes that you can make for your little one.
1. Veggie Dalia/ Dalia Upma
As your little one starts eating more solids, you can add some healthy veggies to dalia and get him to eat veggies.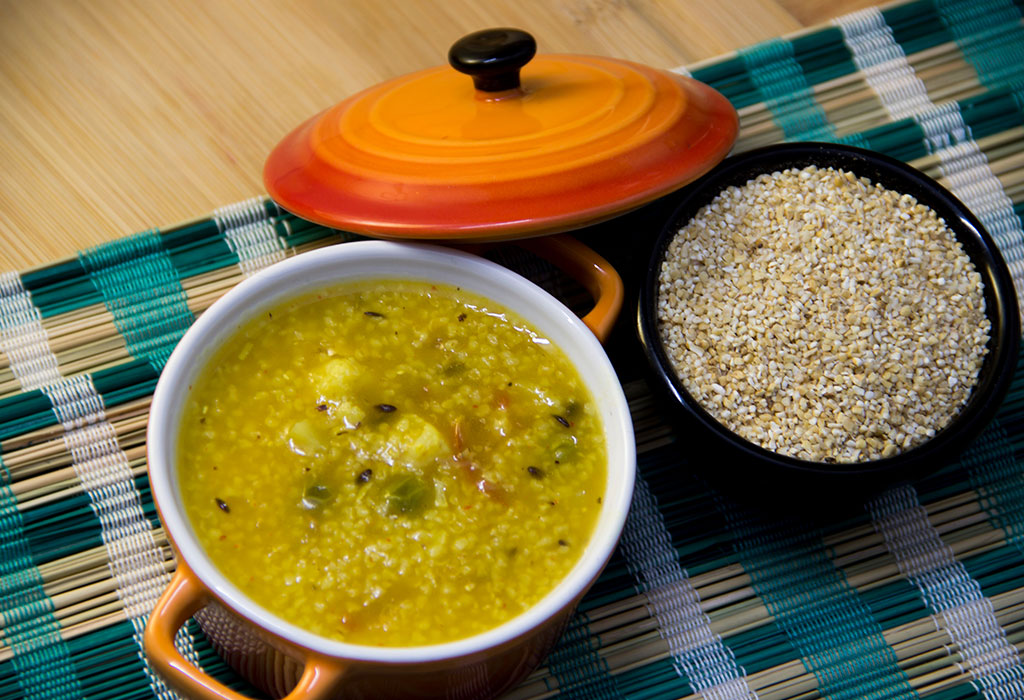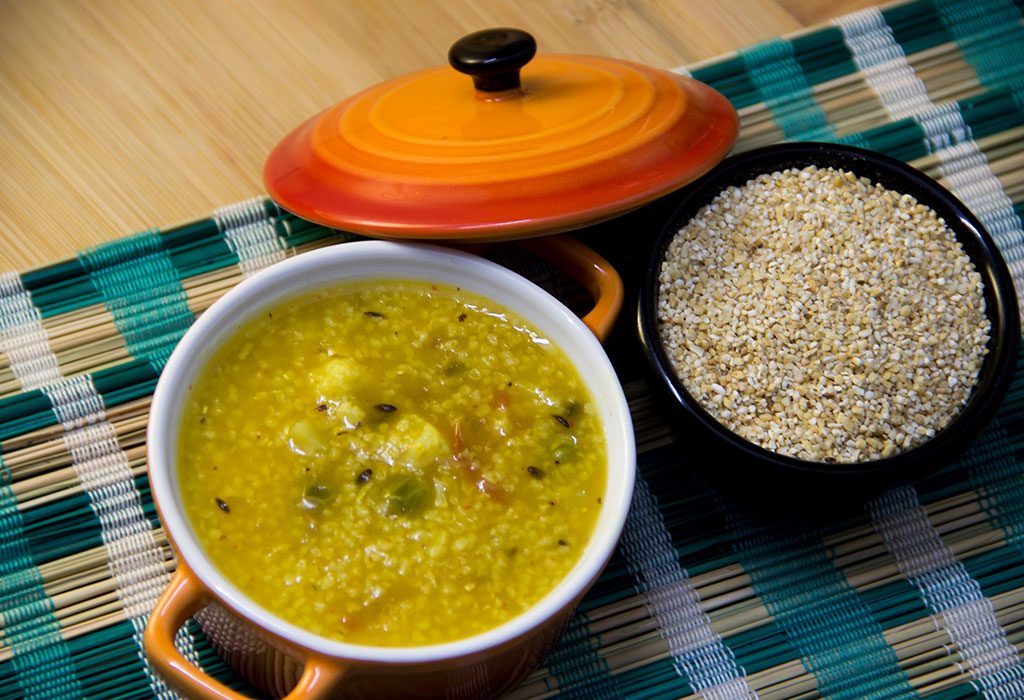 Ingredients
Dalia – 1 cup
Peas – 1/2 cup
Carrots (finely chopped) – 1
Medium-sized potato (cut into small pieces) – 1
Onion (finely chopped) – 1/2 cup
Urad dal – 1/4 cup
Curry leaves – 4 – 8
Mustard seeds – 1/2 tsp
Chilli (optional)
Oil – 1 tbsp
Salt to taste
Turmeric – 1/2 tsp
Water as required
Method
Sauté the dalia in a pan until it turns golden brown or you notice a change in smell. Transfer it to a plate and keep aside.
Heat the oil in another pan then add the mustard seeds.
Once the mustard seeds start popping, add the curry leaves and onions, followed by the urad dal and sauté them for a while.
Then add the vegetables and turmeric and mix well.
Add a pinch of salt then cover the pan with a lid, and let it cook for a few minutes.
Next, add some water followed by the roasted dalia, and stir it to prevent lumps from being formed.
Simmer until all the water is absorbed then give it to your baby.
2. Dalia Kheer
If you want to make something sweet for your child, make dalia kheer. Dalia kheer is an all-time classic sweet dalia recipe for babies. This is pretty much how most of the kids of the current generation are introduced to dalia, and it can never go wrong.
Ingredients
Dalia – 1 cup
Cashew nuts – 4-5
Almonds – 4-5
Cardamom – 1/4th tsp
Jaggery to taste
Milk – 2 cups
Ghee – 1-2 tbsp
Method
Heat some ghee in a pan then add cashew nuts and almonds to it and roast. Sauté them properly and keep aside.
Now add the dalia to the pan and sauté it for a few minutes. Stir well while roasting.
Once a sweet smell starts rising from it, add the milk to it and keep stirring for a while. Cover the pan with a lid and let it boil.
Cook it on a low flame for about 15 minutes. Keep stirring and add water and milk to adjust the thickness.
Once done, mix in the nuts and cardamom powder and serve in a bowl.
3. Dalia Lapsi
An age-old recipe that is generally given as the very first solid to a baby is a must-try for your baby!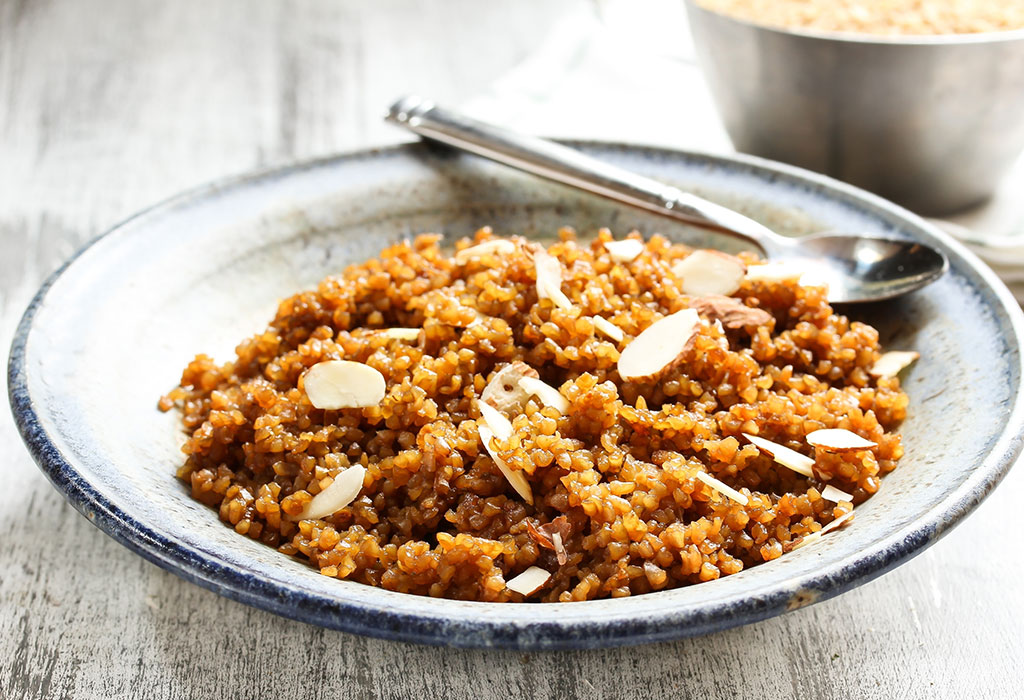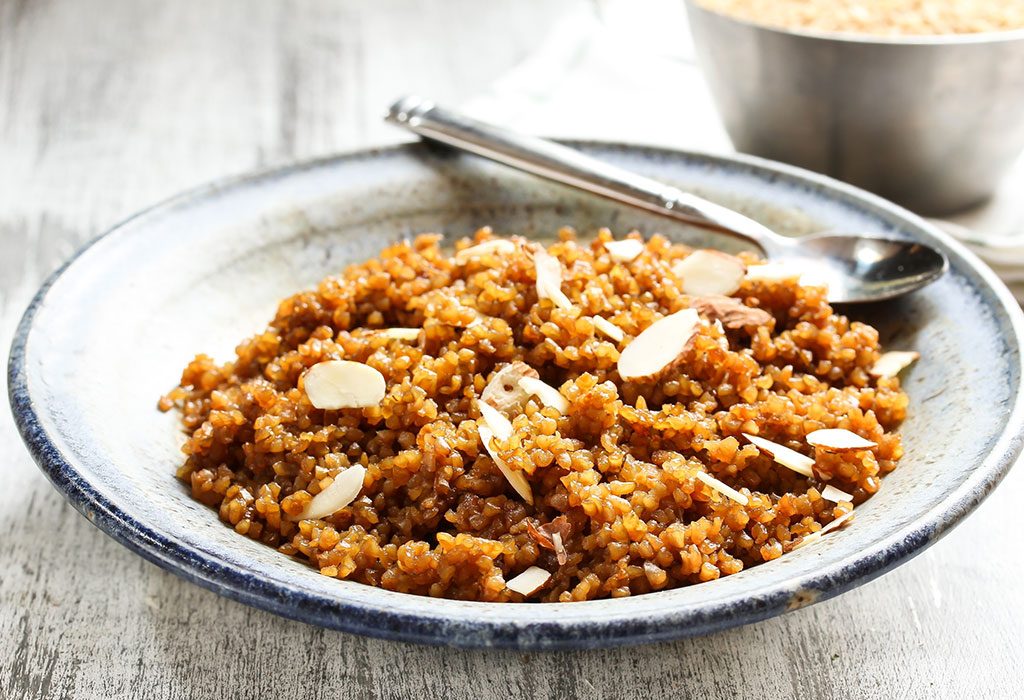 Ingredients
Dalia – 1 cup
Ghee – 1 tbsp
Jaggery – 1 tbsp
Water as required
Method
In a pressure cooker, heat some ghee then add the dalia to it. Sauté the dalia properly until its colour changes slightly and the aroma rises.
Take the jaggery in a pan and add water to it. Let it boil until the jaggery dissolves completely.
Once the jaggery dissolves, add the jaggery water in the cooker and stir well. Close the cooker and let it sit on medium heat. Cook it for three whistles.
Release the pressure, take out the cooked lapsi in a bowl and serve it to your child while it is warm.
Introducing solids to your baby can be quite an experience and dalia is one such food that you can definitely introduce once your baby reaches 10 months of age. Dalia is tasty and healthy and very easy to cook. So make tasty dalia recipes for your baby and watch your little one enjoy it.
Also Read: Advantages of Giving Dry Fruits to Babies