15 Best Baby Breakfast Recipes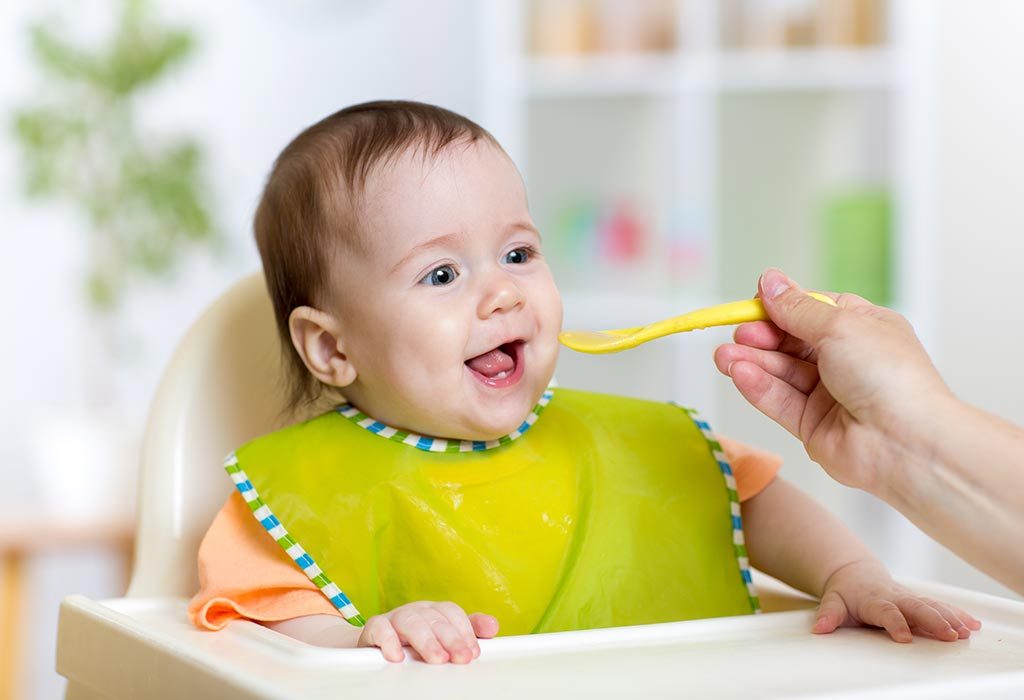 Surprisingly enough, you have made it through a bunch of baby hurdles only to find yourself confronted with a new one – breakfast! Are you tired of making the same old stuff for breakfast or wondering if the baby is bored of what you keep cooking? Well, your little one has proved to be picky in the past and will continue to do so even with this new thing they are experiencing – solid or semi-solid foods.
Luckily for you, we have done the research and have combed through the best and yummiest recipes out there to compile a whole list of the best breakfast recipes for 1 year old babies. They range from purees to partial solids and even solid chunks to suit the fussiest baby's tastes and even cater to their nutritional needs. The ideal breakfast is both yummy and packed full of nutrition.
Video :
3 Healthy Baby Breakfast Recipes (For 1 Year Old and Above)
Importance of Breakfast for Babies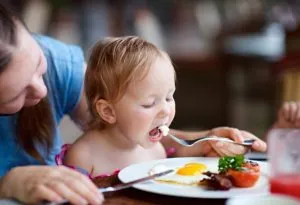 Does the old adage 'breakfast is the most important meal of the day' cover babies too? It does! They need the first meal of the day to get themselves up and running. Your little baby needs his kick-starter meal to boost his metabolic processes. Don't you feel exhausted when you get up and need that first cup of coffee or a fulfilling breakfast? Well, so does baby! All baby breakfast ideas even the variant of baby breakfast recipes, Indian in nature, offer some nutrition, some taste and a whole of filling yumminess.
A healthy breakfast habit from the very start will set your baby up for a healthy lifestyle through their lives. A tip you could try to encourage them to eat has family meals together, so they see the action of breakfast around them and are encouraged to try it themselves. This is particularly useful when you are teaching self-feeding.
Remember not to push solid foods too soon but move from breast milk to formula to purees to chunkier purees before the real solids come into the picture. Wait for the meat and eggs before you think of introducing baby to them and consult the doctor on this.
15 Easy to Make Breakfast Recipes for Babies
Cooking for baby is fun, suited to a variety of tastes and dietary requirements and even mommy's requirements. There are breakfast recipe ideas ranging from Indian to continental to kooky and who knows what your little boy or girl is going to like. Try them all! Check out the how and what of fifteen great baby breakfast recipes here.
1. Multi-Vegetable Puree
Start with a good old classic puree that can be made of an amalgamation of baby's favourite vegetables with a couple of yucky nutritious ones thrown in. The yummy combined with these less popular options will sneak them past any baby.
Ingredients
Potatoes
Peas
Carrots
Any vegetables you choose
Water
How to make
Choose the vegetables
Dice the vegetables
Boil the vegetables in a pressure cooker till tender
Put the vegetables and stock in a blender
Add the water as required
Blend to a smooth puree
2. Banana and Rice Porridge
Porridge is not only yummy goodness for adults but your baby too. It is good for the digestive system and will keep your little one full and give them the burst of energy needed to get through the day. Any cranky baby will smile once they gobble up this mixture of goodness and nutrients.
Ingredients
1 cup rice or rice flakes
1 cup chopped banana
3 cups water
1 cup formula
How to make

Boil the rice or rice flakes till cooked, soft and mashy without any solid grains.
Add chopped bananas
Add formula
Cook together for two to three minutes.
Stir the mixture, so banana and rice are mixed well.
Add water to get the desired consistency
Cook for additional three to four minutes
Cool before feeding the baby
3. Suji(Semolina) Upma
The Indian variant of porridge, sort of, is packed full of fibres and delicious. You might even spark the passion in a foodie-to-be with this savoury dish. It is easy to chew and will give your baby their much-needed nutrients and has plenty of sweetness.
Ingredients
½ cup suji (semolina)
½ tsp ghee
½ tsp powdered almonds/cashew nuts
1 cup water
1 pureed date (Deseed, chop into small pieces and puree in a mixer with a little water).
How to make
Heat ghee in a pan.
Roast suji in ghee, stirring continuously
Once suji is roasted a little, add water.
Add pureed date for sweetness
Keep stirring to avoid lumps
Add the powdered nuts, if you want (keep allergies in mind and consult your doctor)
Bring it to desired consistency. Ensure it is a little thin as it keeps getting thicker once it cools down.
4. Vegetable Kichidi

This classic Indian favourite is loved by most ages, and an easy, healthy option for mommy's in a rush. You can make it as savoury as you want and as thick as baby needs.
Ingredients
1 tbsp moong dal (washed and soaked in water half hour)
1 tbsp rice dal (washed and soaked in water half hour)
pinch of turmeric
How to make
Pressure-cook everything with 1 cup water
Cook for 3-4 whistles
Add hot water to thin as desired
Mash with a spoon
Feed it to the baby once cool
5. Vegetable Kichidi with Spices
This is the same classic Indian favourite with a twist for older babies. This beloved dish now has more oomph in it so you can introduce baby recipes Indian style to baby's diet.
Ingredients
½ cup rice
½ cup moong dal (green gram)
1 cup Mixed vegetable washed and chopped into small pieces (carrot, potato, few peas, beans, etc.)
1 tsp ghee
A pinch of turmeric
½ tsp cumin seeds
Chopped coriander leaves
Pinch of turmeric
How to make

Clean, wash dal and rice well
Soak dal and rice in water for half an hour
Heat the ghee in a pressure cooker
Put cumin seeds in till it crackles
Add dal and rice
Sauté a little
Add vegetables
Add a pinch of turmeric
Add water and pressure cook this for 3-4 whistles till well-cooked
Mash khichdi lightly with a spoon
Feed baby when cool
6. Sweet Pears and Cinnamon Rice Mash
This delish dish has been tried out by a variety of mommy's and their babies, even some daddies from what we have heard and is an easy, yummy mix for small to 12-month-old babies.
Ingredients
½ cup of white rice
2 fresh pears
2 cups of water
¾ cup of evaporated milk
Vanilla bean or extract
Pinch of cinnamon to taste
How to make
Put the rice and vanilla in one bowl
Boil in 2 cups of water
Peel and chop pears
Add them once the rice is almost tender
Once rice is done, and pears are soft, add evaporated milk
Add cinnamon to taste
Puree in a blender if required
7. Banana and Apricot Porridge
This yummy dish combines two popular elements with the goodness of porridge that will put a smile on any baby's face.
Ingredients
½ cup rolled oats
2 cups water
100 gm un-sulphured dried apricots
1 banana, mashed
How to make
Soak apricots in water for an hour or 2 or overnight
Boil until very soft
Mash with a fork until smooth and set aside
Place water and oats in a pot
Cook and stir often, until oats are soft
Add mashed banana and apricots
Cook for a further few minutes until well combined
8. Apple Anar Juice
Yup, juices are included on the breakfast menu as well. This particular one is packed with antioxidants, folic acid and iron. It boosts immunity and fills up any little one while cooling down any fussy baby.
Ingredients
3 large pomegranates
2 large apples
1 small lemon
1/8 tsp salt
Water as required
How to make
Wash and clean fruits
Peel apples and dice them
Remove pomegranate seeds and set aside
Put in blender with just enough water to cover the fruit
Blend to fine puree or use juicer
Strain well
Serve fresh
9. Banana Split Pancakes
Even the pickiest baby could not resist pancakes, especially this yummy concoction that will have them begging for more.
Ingredients
½ cup pancake batter (prepared from mix or scratch)
¼ banana
1/3 cup frozen dark cherries or blueberries
1/3 cup plain yoghurt
How to make
Spread 2 tbsp pancake batter on a hot greased griddle
Top with thin slices of banana
Spread 2 tbsp of batter on top of bananas
Cook until tops of pancakes start to bubble and flip.
Cook until pancakes are completely cooked through.
Thaw cherries or blueberries and slice into pieces appropriate for your child
Serve each pancake with a dollop of plain yoghurt spread over the pancake and a spoonful of fruit
10. Blueberry Muffin Cereal
Sense a pattern here? Babies love berries and all things sweet, and this is one combination of healthy and yummy that parents will be tempted to try.
Ingredients
½ banana
¼ cup blueberries (fresh or frozen)
4 tbsp organic whole grain infant cereal
4 tbsp organic vanilla yoghurt
1 tsp local honey
How to make
Mash or cut up banana into small pieces
Add yoghurt
Sprinkle with cereal
Mix, and add a bit more yoghurt to make a smooth consistency, if necessary.
Fold in blueberries and honey. (Use honey only for babies older than 1 and after talking to your doctor as they could contain spores deadly to babies weak immune systems)
11. Breakfast Cookies
So, cookies for breakfast may seem insane, but it works as they contain everything your baby should be eating anyhow. A word of caution, these are for bigger babies that are used to solid foods.
Ingredients
3 bananas
¼ cup olive oil
½ cup cashew butter (or peanut butter) (beware nut allergies)
2 cups oats
1 tsp Baking Soda
1 tsp ground ginger
1 tsp ground cinnamon
1 tsp sugar-free vanilla essence
4 tbsp raspberry chia jam
How to make
Pre-heat oven to 160ºC
Add the bananas, oil and nut butter to blender
Blend until smooth and gooey
Place all remaining ingredients (except for chia jam) into a bowl
Pour banana mixture into
Stir to make sure all of the oats and banana is completely combined.
Spoon a heaped tablespoon of the mixture onto a lightly oiled baking tray or a non-stick mat
Leave a little space between each one
Use the back of the spoon to press the centre down on each cookie to make a little well
Put a teaspoon of raspberry chia jam into each one.
Bake for 12-15 minutes
Keep an eye on them for 12 minutes, so they do not get too hard for little mouths
Remove from oven and cool before serving
12. Overnight Chia Oats Bowl
A bowl of pink sweetness – what baby could resist this? This bowl of yumminess will leave them begging for more, and you will sneak a spoon every now and then too.
Ingredients
85 cup oats
85 cup milk
85 cup Greek yoghurt
2 tbsp chia seeds
¼ tsp real vanilla powder
100g fresh or frozen raspberries
Honey to taste (only for older babies and after consulting a doctor)
How to make
Put all ingredients (except honey) in a blender
Blend until smooth for 1 to 2 minutes
Taste and add honey if needed
Pour the mixture into breakfast bowls and place in fridge overnight
In the morning, eat as such or add fresh berries, nuts or granola on top
13. Rice Flour and Vegetable Porridge
Going back to yummy baby starter food, this porridge is a quick-fix for a hungry and is a very healthy option. Toss all the options together and have a delicious meal ready in no time.
Ingredients
2 cups rice flour
1 cup chopped carrots and peas
3 cups water
How to make

Mix the rice flour and water in a cooking pot
Cook the mixture for five to seven minutes, stirring continuously to prevent the formation of lumps
Keep cooking till the rice flour completely mixes with water and becomes soft
Simmer the flame and let the mix cook slowly
Boil peas and carrots till soft separately
Once done, blend together using the vegetable stock as thinner
Add this vegetable puree to the rice flour and water mixture
Continue boiling the mixture until they mix well
Cool well before feeding it to your baby
14. Mango and Rice Porridge
Sounds good enough to be for mommy and daddy's dinner, doesn't it? This little combination is another favourite among parents-on-the-move looking for a healthy option for their babies.
Ingredients
1 cup sliced and diced mangoes
2 cups rice
3-4 cups of water
1 cup formula or expressed milk (optional)
How to make
Boil rice and water
Blend mangoes into a puree separately
Once the rice water begins to boil, simmer the flame and let the rice cook for four to five minutes
Add the mango puree and the optional formula or expressed milk to it
Cook them together for two to three minutes while stirring the mixture
Serve upon cooling
15. Suji (Semolina) Halwa
Another great Indian option you could introduce baby to, and we can guarantee he will love it is this halwa. This boasts of the rich sweetness of all Indian sweets.
Ingredients
½ cup suji (semolina)
½ tsp ghee
½ tsp powdered almonds/cashew nuts (optional).
1 cup water
1 pureed date
How to make
Heat ghee in a pan
Roast suji in ghee, stirring continuously else it can burn
Add water
Add pureed date for sweetness
Keep stirring to avoid lumps
Add powdered nuts (optional and has an allergies warning)
Bring it to desired consistency and keep it a little thin as it keeps getting thicker once it cools down
Once cool, serve to baby
These recipes are just the start of the massive choice of recipes out there for a parent looking to expand a baby's culinary experience. It does not have to include something 5-star and intricate, but it will definitely be some nutritious deliciousness.
Also Read:
Finger Foods for Baby With No Teeth
Introducing Solid Food to Babies
Food Allergies in Babies