Homemade Health Mix Powder (Sathu Maavu) for Babies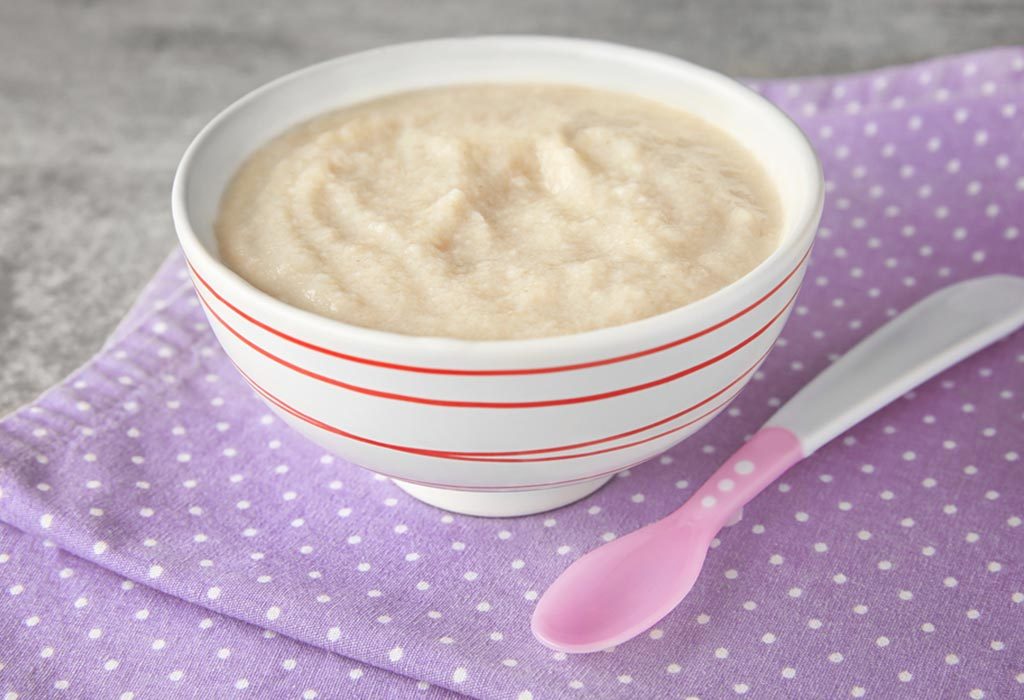 Many baby health mix powders are available in the market. And they're also easy to prepare – mix the ready-made powder with water and you're done! But with packaged products, you may be compromising on your infant's health. Home-cooked food is any day better than processed foods. So, in this article, we'll tell you the benefits of sathu maavu, and how you can prepare and store it.
Video: How to Make Sathu Maavu for Babies

What Is Sathu Maavu/Health Mix Powder?
Sathu maavu (a name that has originated from South India) is a powder that babies can consume after 6 months of age. Grains, cereals and pulses are powdered and mixed with water to make healthy porridge for babies. Some ingredients can also be left to sprout overnight to increase their nutritional content.
Nutritional Value of Cerelac
| | |
| --- | --- |
| INGREDIENT | NUTRITIONAL INFORMATION |
| Wheat Dalia | It is rich in carbohydrate, protein, and magnesium |
| Almond | It is high in fat and proteins, calcium, and magnesium |
| Rice | Good source of dietary fibre (rice is not rich in fibre), and carbohydrate |
| Corn | It has high carbohydrate content and protein, vitamin B6, and is an antioxidant |
| Black Urad Dal | Rich in protein and Vitamin B complex |
| Cashew | It is rich in good fat and magnesium, vitamin B6, and protein |
| Elaichi | It is rich in dietary fibre and Iron |
| Sago | It is rich in carbohydrate and has a high calorific value |
| Horse Gram | 1/4th of it contains protein, a good source of iron, calcium, molybdenum |
| Masoor Dal | Packed with protein, fibre, iron, and folate |
| Green Gram | It is rich in protein, dietary fibre, iron, and magnesium |
Why You Shouldn't Go for Packaged Baby Powder
Of course, packaged products can be bought in bulk and are easy to use. But they have some disadvantages such as:
Preservatives and Chemicals
Tinned foods may not mention the addition of preservatives, but almost every product has them. These chemicals can have harmful effects of preservatives on your baby's developing digestive system.
Unknown Storage Conditions
The packaged powder may not have been stored properly. Even if the manufacturer had adhered to the storage requirements, stores may not necessarily do it.
Your baby may be allergic to some of the ingredients used in the powder like milk, nuts, gluten and eggs.
Benefits of Home-Made Sathu Maavu
Here are some sathu maavu benefits:
You can customise the food keeping in mind your baby's allergies and requirements.
The porridge mixture not only serves as baby food but it can also be served as idlis, cakes, and dosas.
Brown rice is high in fibre content and helps digestion.
Homemade sathu maavu is free from chemicals and preservatives and can be consumed fresh.
Ragi, one of the prime ingredients in sathu maavu, is rich in calcium which helps in the proper development of bones.
Horse gram provides your baby with high levels of protein which help in rapid growth and development.
The powder can be stored for one month at room temperature and for around three to six months in a refrigerator.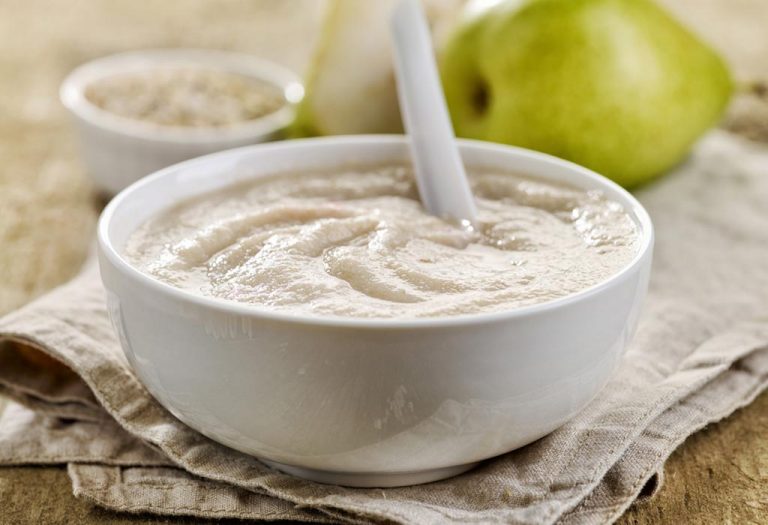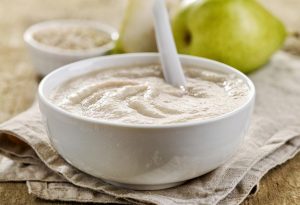 Sathu Maavu/Health Mix Powder Recipe
Here's our sathu maavu recipe:
Ingredients:
Brown rice – 1 cup
Ragi – 1 cup
Horsegram – ½ cup
Masoor dal – ½ cup
Moong dal – ½ cup
Almonds – ½ cup
Elaichi – 8-10 pods
Method:
Ragi/ Nachni, horse gram, masoor dal, and moong dal can be soaked overnight separately in different containers.
Then, tie the grains in a soft cotton cloth separately and keep them aside at a dry place.
Dry the grains for a day.
Roast brown rice, ragi/ nachni, horse gram, masoor dal, moong dal, almonds and elaichi in a clean and dry non-stick vessel separately. Make sure each ingredient is roasted on a medium-low flame to ensure that it's cooked well from the inside and not just outside. Once roasted, the colour becomes darker. Keep aside to cool.
Once cooled, transfer the mixture to a blender (grinder). Make sure that the mixture turns into a fine powder.
Allow it to cool.
Transfer the powdered mixture into an airtight container.
Precautions
While making sathu maavu, keep these things in mind:
Before roasting any ingredient, make sure the vessel is completely dry.
Taste each of the ingredients to ensure they've been roasted well.
Wash the grains/pulses/cereals before roasting.
Let the mixture cool down before you blend it.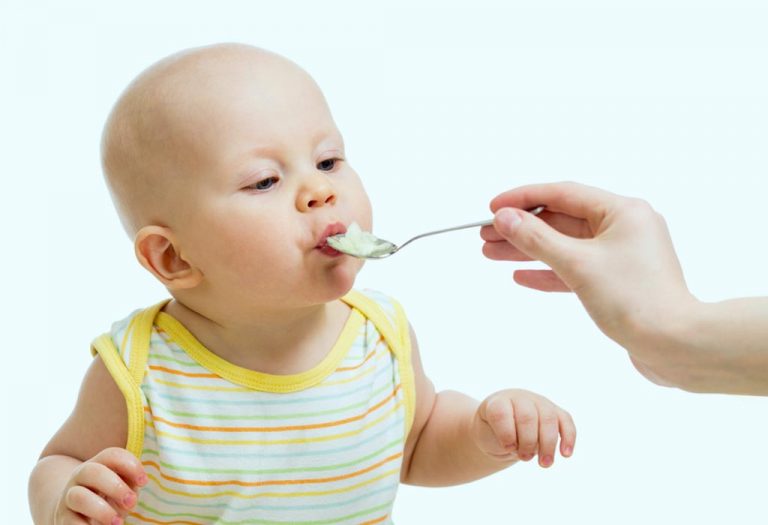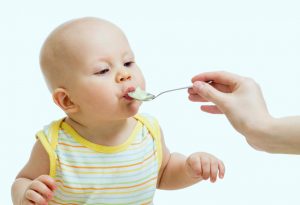 Sathu Maavu Porridge Recipe for Babies
Follow these simple steps to prepare sathu maavu porridge for babies:
Add 2 tablespoons of the sathu maavu powder to 1 cup of water.
Keep stirring to prevent the formation of lumps.
You can add jaggery (gur) or salt to the porridge.
Feeding Tips
Follow these tips while feeding sathu maavu to your baby:
While introducing new foods, make sure you follow the 3-day rule. This makes it easy to detect an allergic reaction. Gradually increase the quantity every day and note your baby's reaction after 3 days.
You can also mix one tablespoon of this powder with 100 ml of breast or formula milk.
Avoid adding honey as a sweetener if your baby is less than a year old. Honey has spores that can lead to botulism.
The consistency of the porridge can be thick or runny.
How To Store Sathu Maavu
Sathu maavu can be stored in an airtight container in a cool, and dry place.
Don't store a porridge preparation beyond 2 hours.
Sathu maavu is a great way to introduce home-cooked food to your baby. It's not only economical but also health-friendly.
Also Read: Porridge Recipes for Baby