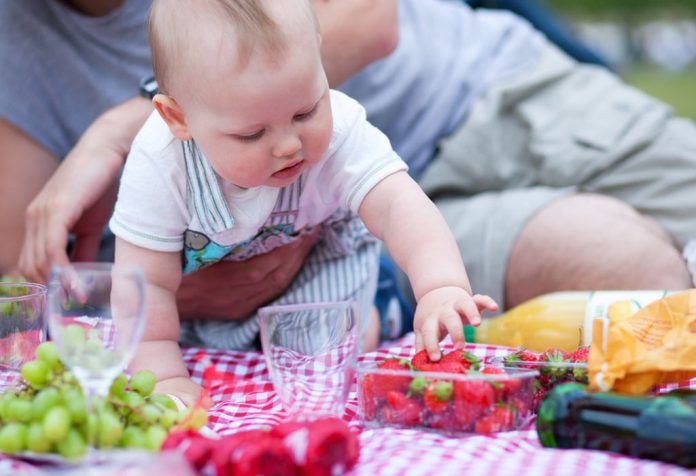 Last Updated on
For many mothers, feeding their babies is a herculean task. However, as the babies grow up, they like trying out new tastes and textures. No longer will they prefer only mashed food and purees. This is when finger foods should be introduced to your baby. Finger foods for babies do more than just providing nutrition. It helps a baby to learn fine motor skills. It also allows the baby to experiment with something new to eat.
15 Healthy Finger Foods for a Baby Without Teeth
Introducing finger foods to your baby can be a bit of a challenge for a parent initially. A parent should be ready for all the mess, allergies or even choking hazards once your baby starts with finger food. So does that mean finger foods are not ideal for babies without any teeth? The answer is "NO". In fact, an ideal finger food would be something which the baby can easily pick and mash between his gums. Also, you should give calcium-rich foods to kids and the foods that are full of important nutrients.
If you are looking for baby finger food ideas, here are few of them to get started with.
1. Pasta
Ingredients:
Shell shaped pasta/Penne
Olive oil/butter
Tomato puree
How to Make:
Boil water and cook the pasta (it should be overcooked so that it is soft and mushy for your baby).
In a pan, put a little butter or olive oil and add the cooked pasta. Stir for a minute and then add the tomato puree (you can let go the tomato puree in case your baby does not like the taste of it).
This can be the first finger food for babies with no teeth since it has a very subtle taste. Pasta, when overcooked tends to get very soft. This makes it all the more easy for babies without teeth to eat it.
2. Home-Made Baby Biscuits
Ingredients (Approximately for 18/20 biscuits):
¼ cup ground oats
½ cup butter/peanut butter
2 tbsp. ground flax seeds
1 cup chickpea flour
1/3 cup maple syrup or honey
1 egg beaten
1 tsp. baking soda
2 tsp. vanilla essence
1 – 2 tbsp water (if required)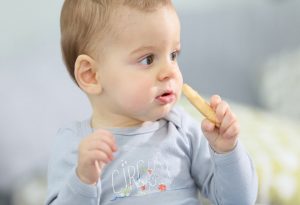 How to Make:
Measure a cup of chickpea flour and put it into the freezer (this will help in creating the right consistency and texture for baking).
Preheat oven to 350 degrees Fahrenheit or 175 degree Celsius.
Meanwhile, mix the butter, honey/maple syrup, beaten egg, vanilla essence and baking soda together.
In another bowl, mix chickpea flour(taken out from the freezer), ground oats, and ground flax seeds.
Now using your hands, mix all of it together working out a cookie dough like texture.
Take a small ball from the dough and flatten it on a baking tray with a butter paper in between.
Bake for approximately 12 minutes.
Once out of the oven, gently press on the centre of each biscuit with a fork to get rid of air pockets.
This recipe can be a very good finger food for an 8-month-old baby with no teeth.
3. Baby Quiche Cakes
Ingredients:
2-3 cups whole wheat flour
1/4th cup Olive oil
3-5 cups of any vegetables (diced carrot, chopped spinach, chopped broccoli or cauliflower, peas)
4 eggs beaten
1 cup grated cheddar cheese
1 ½ cups yoghurt
1 tbsp baking powder
Salt to taste
How to Make:
First, steam the vegetables.
Then add them in the batter (whole wheat flour, yoghurt, baking powder, beaten eggs, cheddar cheese, olive oil, and salt).
Transfer the batter into a muffin tray that has been greased on the sides.
Bake it at 180 degrees Celcius for 20 minutes or until they turn golden brown and firm.
Once it cools, you can break it into smaller pieces and give it to your baby or store it in a container and keep it in the fridge.
4. Berry Bites
Ingredients:
3 bananas
A handful of strawberries/blueberries
4 eggs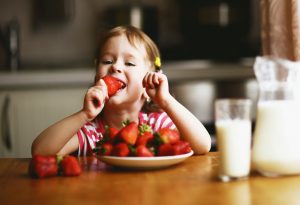 How to Make:
Grease a mini muffin tray with butter.
Mash 3 bananas and whisk the eggs, and mix these two ingredients.
Put few strawberries/blueberries in each muffin slot.
Then pour the mixture.
Bake approximately for 15 minutes until the egg has set in.
Once the muffins cool down, pop them out.
5. Sweet Potato Fries
Ingredients:
Sweet potatoes (medium/large)
1/4th cup olive oil
Pinch of cinnamon powder
How to Make:
Pre-heat the oven (400 degrees Fahrenheit).
Clean and peel the sweet potatoes.
Cut them into thin strips.
Put some cinnamon powder on them.
Place the strips of sweet potato on a baking sheet.
Bake for 30 – 45 minutes or till they are tender.
6. Banana Pancakes
Ingredients:
1 cup whole wheat flour
½ cup milk
Water if required
1 ripe banana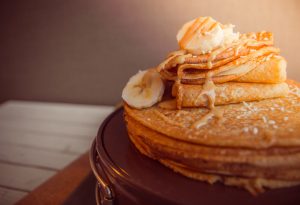 How to Make:
Slice the banana diagonally or in round shapes.
Mix whole wheat flour and milk together (you can also add water if required).
Coat the banana pieces with the batter.
Fry them till they are golden brown.
7. Scrambled Eggs
Ingredients:
2 eggs
2 tbsp milk
Butter
How to Make:
Beat the eggs.
Add milk and beat it again.
In a pan, take some butter.
After the butter has melted, pour the beaten egg into the pan.
Let it sit for about 20 seconds without stirring, then stir it.
Let it sit for another 10 second and again stir it.
Remove from the heat and leave it like that for some time before giving it a final stir.
8. Idli
Ingredients:
1 ½ cups parboiled rice
½ cup dhuli urad dal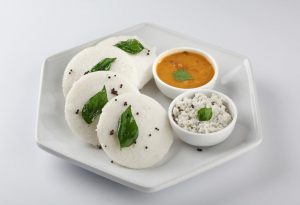 How to Make:
Wash the rice and dal and soak it for 5-6 hours in separate utensils.
Then grind the lentil to make a smooth paste and grind rice a little coarse.
Mix the two ingredients together and add a bit of salt.
Add little water to form a batter of dropping consistency.
Leave it for a night to ferment.
After the mixture is fermented, steam it in an idli steamer.
You can either cut the Idly into small pieces and give it to your baby, or you could cut it into small pieces and fry them in butter before serving it to your baby.
9. Steamed Dosa
Ingredients:
1 cup parboiled rice (or you could take dosa rice)
1/3 cup dhuli urad dal
Few fenugreek seeds (Methi seeds)
1 tbsp of flattened rice (Avalakki)
How to Make:
Soak rice, fenugreek seeds, and avalakki together; and urad dal in another utensil.
After 3 hours, grind the rice, fenugreek seeds, and avalakki to make a fine paste.
Then grind the urad dal to make a fine paste.
Mix both the mixtures together.
Add water as required for the right consistency.
Let the batter ferment for 6-8 hours.
After it has fermented, heat a pan.
Put a dollop of mixture and spread it out in a small circle on the pan.
10. Fruit Salad
Ingredients:
Various types of fruits, like apples, banana, pomegranate, and grapes.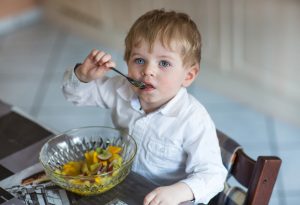 How to Make:

Peel and cut the fruits.
Add little Black salt (optional) and give it to your baby.
11. Cheesy Crackers
Ingredients:
1 cup plain flour
1 cup grated cheese
2 tbsp unsalted butter
How to Make:
Beat the butter and cheese together for few minutes until softballs are formed. It is best to use an electric blender.
Add the flour slowly until a crumbly mixture is formed.
Add some water to make a moist dough.
Wrap the dough in a cling film and keep it in the fridge for an hour.
After an hour, remove the film and roll out the dough. Using small round cutters, cut out small round biscuits and prick them with a fork.
Then preheat the oven to 180 degrees Celcius.
Bake the biscuits for 15 minutes until golden brown.
12. Zucchini Chips
Ingredients:
1 Zucchini (cut into thin strips)
Olive Oil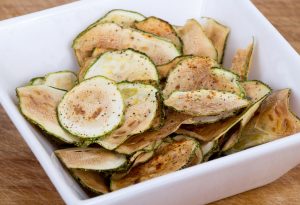 How to Make:
Preheat oven to 100 -110 degree Celcius.
Add oil to the Zucchini slices.
Place all the Zucchini slices in a single layer on the tray.
Bake it in an oven for 60 minutes. Remember to turn the zucchini slices in 30 minutes time.
13. French Toast Fingers
Ingredients:
2 eggs
1/4th cup milk
Whole wheat bread – 8 slices
A pinch of salt (optional)
How to Make:
Whisk the eggs along with milk and salt (optional).
Trim down the crust from each slice of bread.
Cut each slice into 3 strips.
Preheat the pan over medium heat.
Lightly grease the pan with butter.
Dip the entire strip in the egg.
Place the pieces in the pan and toast until golden brown on both the sides.
14. Coin Vegetable Parathas
Ingredients:
Vegetables
Wheat flour
Oil/butter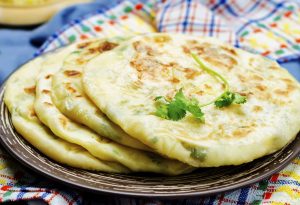 How to Make:
Grate vegetables (any vegetables will do).
Mix it with wheat flour and make a dough by adding water.
Roll out small round shapes.
Heat the pan and grease it with oil/butter.
Place the parathas in the pan and cook it over medium flame.
15. Paneer Sticks
Ingredients:
Paneer
Ghee/oil
Salt (optional)
How to Make:
Cut paneer (cottage cheese) into long strips (If you wish to, you may marinate the strips with little salt and turmeric, but this is optional).
In a pan, put a little oil or ghee.
Lightly sauté the paneer strips over medium heat until light brown.
Introducing finger foods to babies is a good way to get the baby used to different types of foods and tastes. It improves the baby's co-ordination skills and encourages self-feeding. With the 15 Finger Food recipes above, you can now explore your baby's taste and liking.
Also Read: 7 Solid Foods for a Baby