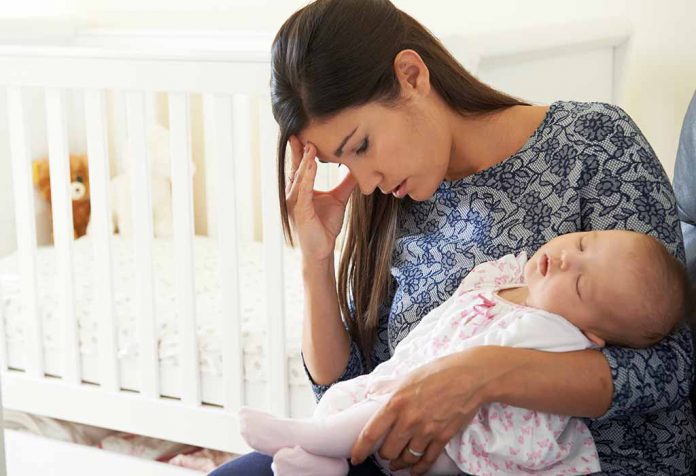 Last Updated on
Becoming a mother is a turning point for every woman. Giving birth and nurturing a baby is what nature has intended. A baby is the most precious gift. A mother always wants to provide her baby with every care and comfort within her capacity. Then why is it that the society judges a mother for anything she does? Be it your mother-in-law, sister-in-law, aunt, neighbour, or friend, everyone looks with contempt at a mother, judging her every step. A mother, especially a first-time mother, is already overwhelmed by allthe new developments in her life and is often confused and nervous about the decisions she takes for her baby. Adding to this, the judgemental looks do not help much. Her every move is closely monitored and she is bombarded with a barrage of unsolicited advice. This is enough to cause any mother to doubt herself and, consequently, feel helpless. Why does this happen? A woman is put on a pedestal by society. She is expected to be perfect and execute all her roles perfectly. One of these roles is that of a 'Mother'. If kids behave badly, she is blamed. If they don't study well, all fingers are pointed towards her. If you notice, it is often the women who judge other women. When I went through all these experiences, I was baffled. My mother-in-law always had something to say about my parenting. "Why do you still use diapers for him? He is just a year old ", she said one day." He keeps playing with kitchen utensils. I can't risk him spoiling them with his pee", I replied. But, she was not convinced. Since direct confrontation didn't work, she resorted to dropping indirect hints. "I would take my 7-month old son to the washroom every half hour and he got accustomed to it", said my passive-aggressive mother-in-law. My aunts, too, judged me. If I let my son run around and play, I am being a careless mother. If I watch his every move and correct his behaviour, then I am being overprotective and strict. It was like walking on eggshells around them. Whatever I did would offend them. I would question myself, over-analyse my actions and decisions and was often upset. Being a first-time mother, I was slowly slipping into depression.
How did I overcome it? One day I decided, enough is enough. I slowly started going out and meeting other mothers with babies of the same age as my son. I shared my experience and heard theirs. Over time, I realised that I am very good at managing my baby, and am taking adequate care of him. It re-instilled some confidence in me. I started actively avoiding such naysayers and started ignoring the ones I couldn't avoid. My weapon; just listen to them criticise me, nod my head, smile, and move on with my life. Ladies, being confident is the key. There is nothing wrong with seeking advice when needed. But it's ultimately you, who knows what is best for your
baby, so do what you think is correct.
A big shout-out to all the mothers out there!
Disclaimer: The views, opinions and positions (including content in any form) expressed within this post are those of the author alone. The accuracy, completeness and validity of any statements made within this article are not guaranteed. We accept no liability for any errors, omissions or representations. The responsibility for intellectual property rights of this content rests with the author and any liability with regards to infringement of intellectual property rights remains with him/her.